Snapchat is one of the most popular social media apps on the market today. The concept of vanishing photos has really caught on with the public and the integration of new filters and creative video formatting options has got allowed the humble app to go toe to toe with the big shots in the social media game.
Snapchat has been evolving through the years and has also tied ups with some leading music labels to allow users to attach branded audio content into their snaps to make them more appealing. Another new feature that Snapchat has started is the monetization feature, and while it is not as significant as the Youtube partner program, it is finally looking like Snapchat wants to allow users to earn through their snaps.
Snapchat puts a special emphasis on the bonds you form with your contacts via snaps, and the way they do it is via heart emojis next to the name of the person.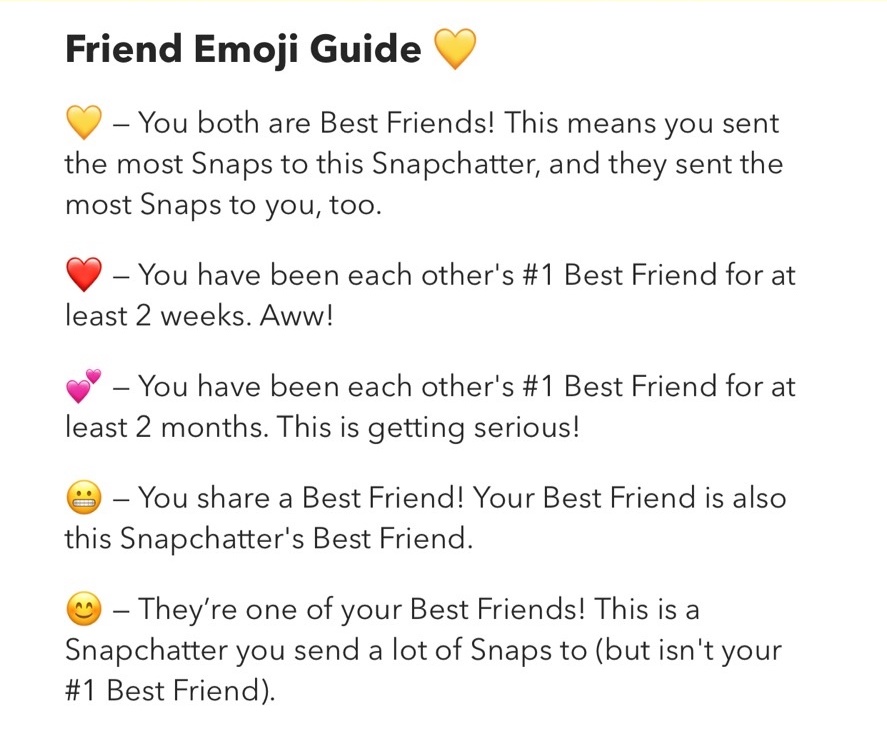 One of the symbols that you will see is the smiley face emoji. When you use the smiley face emoji in a conversation, it is typically used to denote that you are happy, or like an idea. However, when you see the smiley face emoji next to a username in your Snapchat list, it holds a bit of a different meaning.
As you start sending snaps to your friends and develop a bit of a streak with them, you will see emojis appear next to their username that denotes levels of your friendship on your platform. A simple smiley face emoji indicates that you and your friend send a lot of snaps to each other and are classified as best friends on the platform. But, you are still not #1 friend on the platform.
Snapchat is available as a Free Download app on Android as well as iOS, the Links for which are given below.
Snapchat for Android – Click Here
Snapchat for iOS – Click Here