With the high-performance version of the PEUGEOT 508 sedan, PEUGEOT is unveiling the first chapter in its PEUGEOT SPORT ENGINEERED label. The perfect alliance between sportiness and technology, PEUGEOT is reinventing the codes for renewed performance and responsible performance: introducing, Neo-Performance.
The signature feature of this new line, the three Kryptonite claws, refers to PEUGEOT SPORT's new identity and draws inspiration from the brand's heritage with the rear lights from the PEUGEOT 504 Coupé.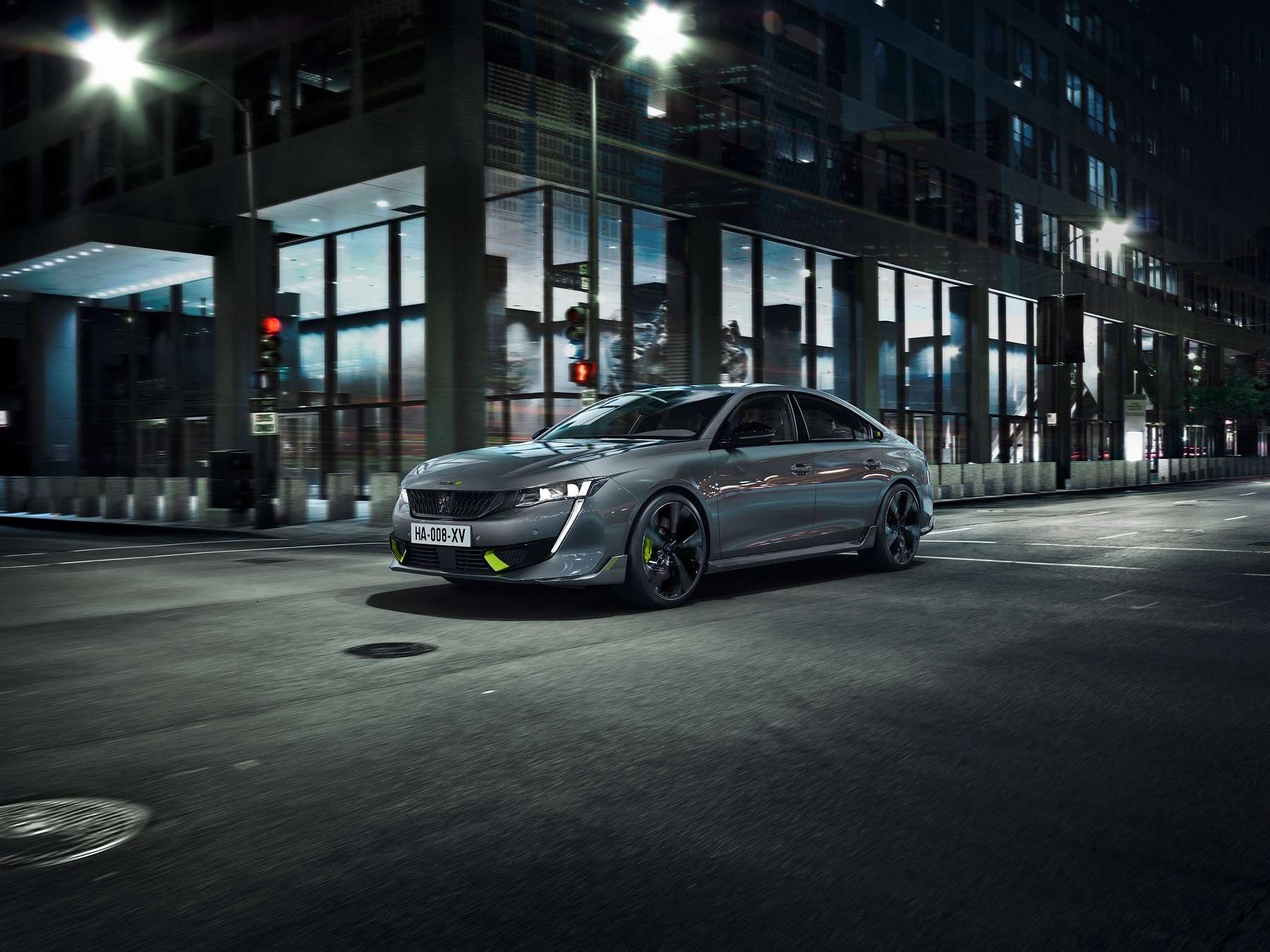 With involvement in international competitions such as the WRC (World Rally Championship), DAKAR, Pikes Peak, and the World Endurance Championship (WEC), the 508 PEUGEOT SPORT ENGINEERED is the quintessential expression of the expertise of the PEUGEOT SPORT engineers.
PEUGEOT SPORT PERFORMANCE
508 PEUGEOT SPORT ENGINEERED is the most powerful production car ever built by PEUGEOT.
The powertrain can reach 360 hp and 520 Nm of torque by astutely combining thermal and electrical energy. All of this enables the car to produce insane numbers, like, 0 to 100 km/h in 5.2s,1000 m DA in 24.5s, 80 to 120 km/h in 3s, and a maximum speed of 250 km/h (electronically controlled).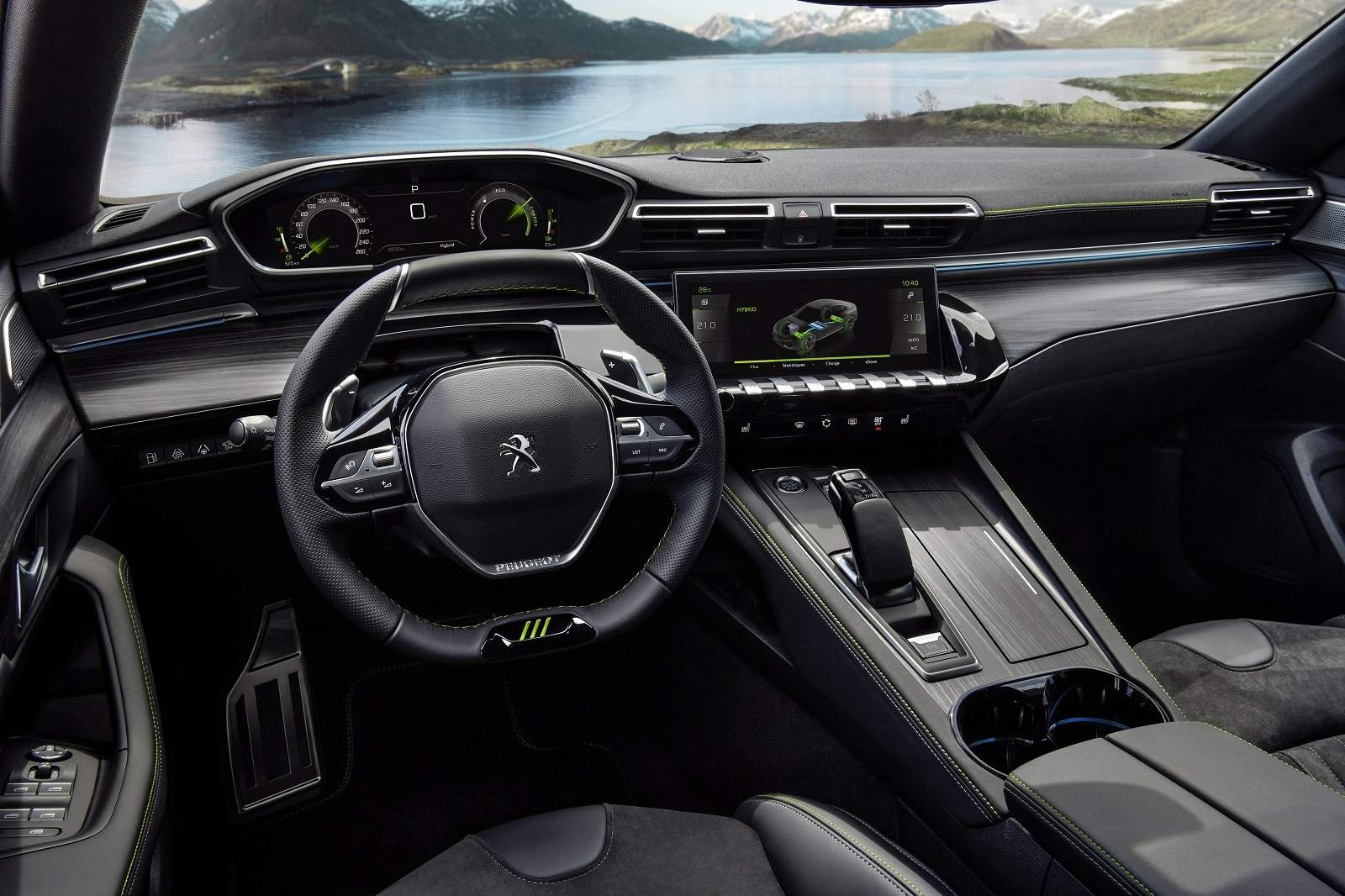 It optimizes variable 3-mode shock absorption (Comfort/Hybrid/Sport), lowered seat plate, tracks widened by 24 mm at the front and 12 mm at the rear, 380 mm diameter front brake discs and fixed four-piston calipers, and 20-inch diameter rims fitted with Michelin Pilot Sport 4S tyres.
HIGH EFFICIENCY
The 508 PEUGEOT SPORT ENGINEERED can reach 360 hp thanks to the power of its combustion engine combined with its two electric motors, front, and rear. 
Five driving modes are available directly via the mode selector on the center console. These include:
Electric: for 100% electric driving in total silence, with a range of 42 km under the WLTP protocol, which gives you access to the green zones in urban areas and provides high-rev acceleration with the immediate responsiveness of the electric engines from 0 km/h to 140 km/h
Comfort: Hybrid mode with softened suspensions for "high comfort" driving,
Hybrid: a mode that automatically selects combustion or electric power depending on the circumstances for more optimized consumption,
Sport: maximum power of 360 hp for ultimate pleasure! This mode also affects steering, shock absorption, accelerator pedal mapping, and digital engine coloring. The combustion engine ensures that the battery is charged for maximum power at all times.

 
4WD: maximum traction for slippery grip situations.
FULL SENSATION EXPERIENCE
508 PEUGEOT SPORT ENGINEERED has the same interior and boot volumes (above the floor) as the internal combustion versions thanks to the smart layout of the electric motors and battery.
508 PEUGEOT SPORT ENGINEERED embodies the very spirit of PEUGEOT's road handling know-how. The adjustments to its chassis are fine-tuned here by PEUGEOT SPORT engineers for ever greater driving pleasure.