Global automotive giant Mercedes-Benz has announced the official opening of their new Flexible, digital, efficient and sustainable Factory 56.
With an investment of approximately 730 million Euros, the factory at the Mercedes-Benz plant in Sindelfingen is a clear commitment to Germany as a business location. In total, Mercedes-Benz is investing about 2.1 billion euros at the Sindelfingen site. At the same time, the company is increasing efficiency in Factory 56 by 25 percent compared to the previous S-Class assembly.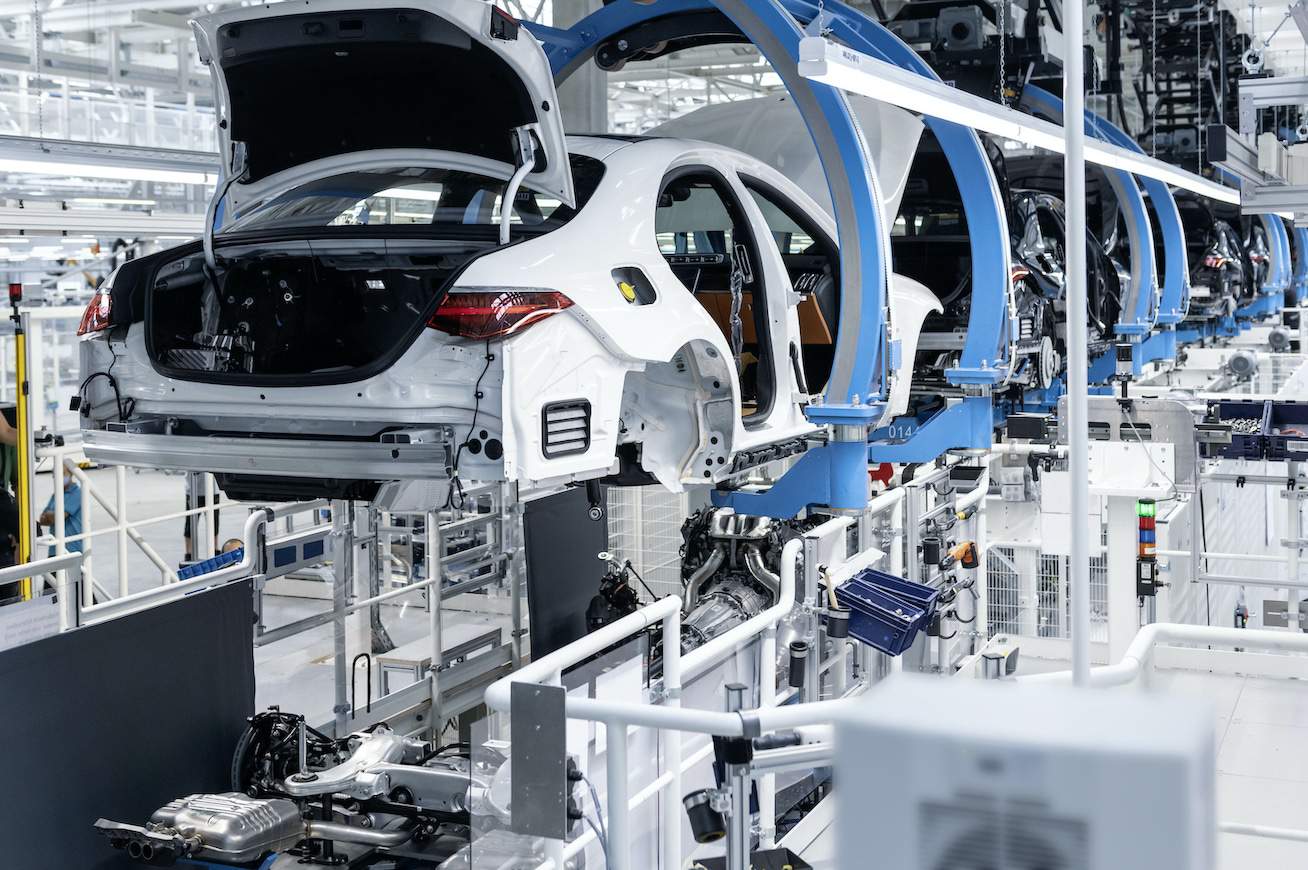 Production in Factory 56 is characterized by maximum flexibility; this applies to the number of models produced and the production volume as well as to material flows. New models – from compact cars to SUVs, from conventional to plug-in hybrid to electric drive – can be integrated into series production in just a few days.
This is made possible, among other things, by its innovative energy concept with a photovoltaic system, a DC power grid, and energy storage systems based on reused vehicle batteries. Innovative technologies and processes have been implemented consistently and comprehensively throughout the assembly hall, providing the best possible support for the employees in their daily work.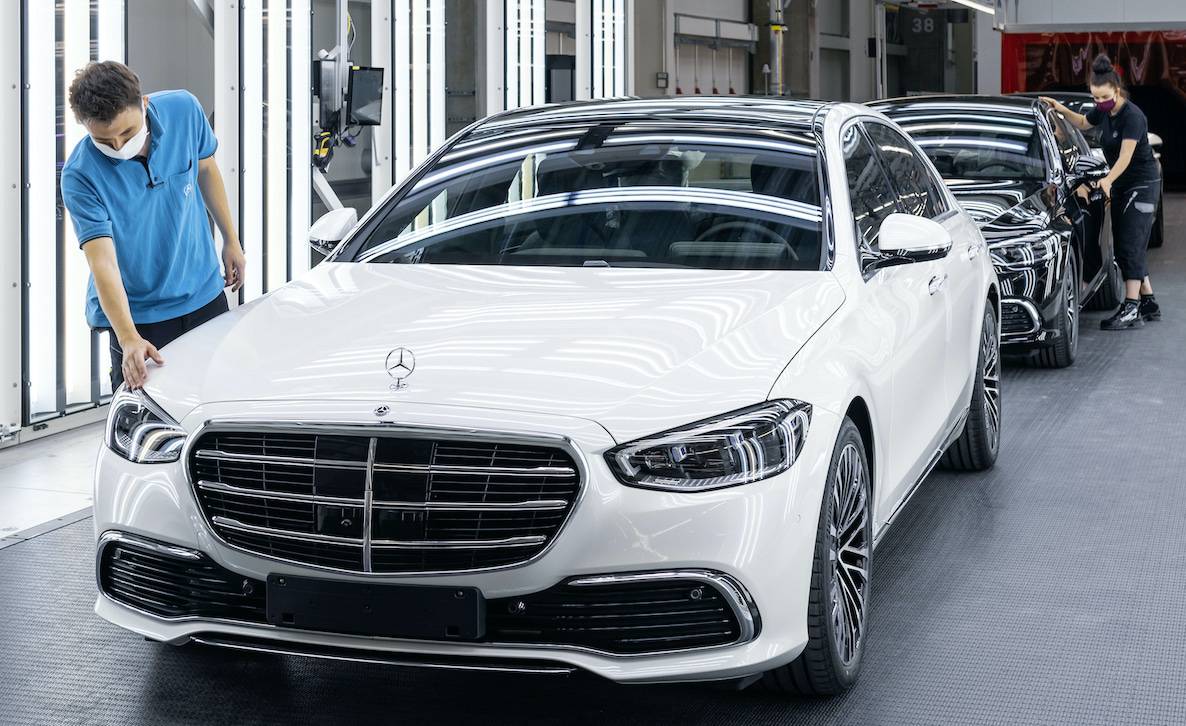 In total, Mercedes-Benz has invested approximately 2.1 billion euros since 2014 to create a future-oriented basis for the car plant and the administrative areas located there. Of this amount, about 730 million euros is accounted for by Factory 56, which is part of the Mercedes-Benz Sindelfingen plant. The investments are a clear commitment to Germany as a business location and will also secure jobs in the region for the long term.
Maximum flexibility thanks to an innovative assembly system
The most important feature of Factory 56 is maximum flexibility. On only one level, Factory 56 can perform all assembly steps for vehicles of different designs and drive systems – from conventional to all-electric drive. At first, the new generation of the Mercedes-Benz S-Class sedan and long-wheelbase version will drive off the production line in Factory 56.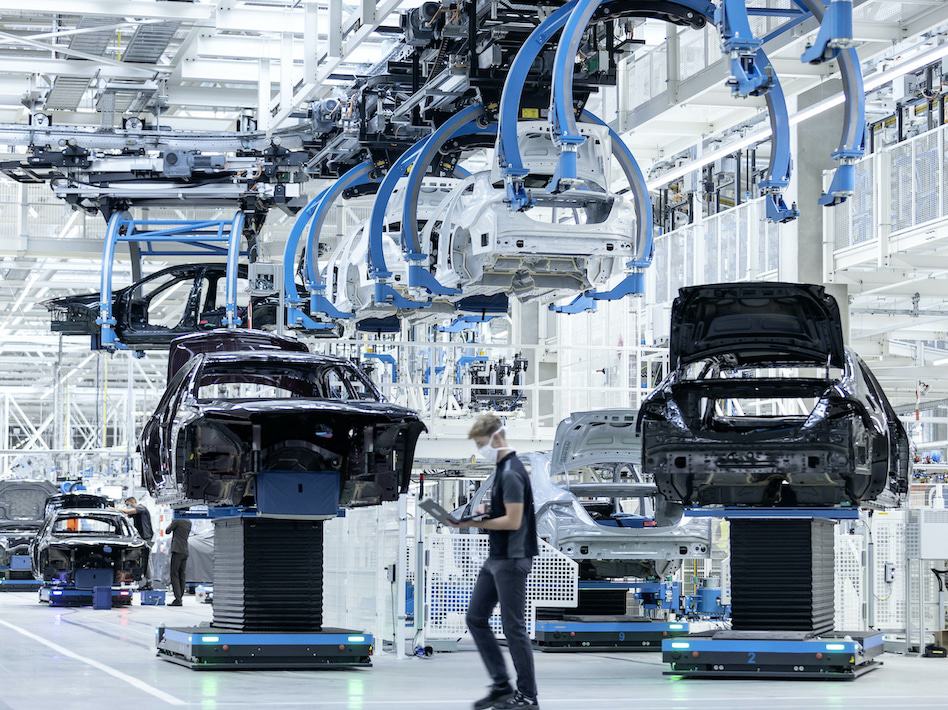 The assembly hall is 100 percent flexible so that all Mercedes-Benz model series can be integrated into ongoing production in the shortest possible time, depending on demand – from compact vehicles to SUVs.
The assembly system of the future gives the entire production a more flexible structure. Two so-called TecLines serve to avoid fixed points in the assembly process, improving the flexibility of the entire factory. They bring together all the complex plant technologies at one point. This means that conversion work necessitated by the integration of new models, for example, is easier to carry out in the other areas of the assembly hall.
Smart production becomes a reality
Factory 56 realizes the vision of smart production at Mercedes-Benz Cars. The centerpiece of all the digitization activities is the MO360 digital ecosystem, which is used to its full extent for the first time in Factory 56. MO360 comprises a family of software applications that are connected via shared interfaces and standardized user interfaces, using real-time data to support the worldwide vehicle production of Mercedes-Benz Cars.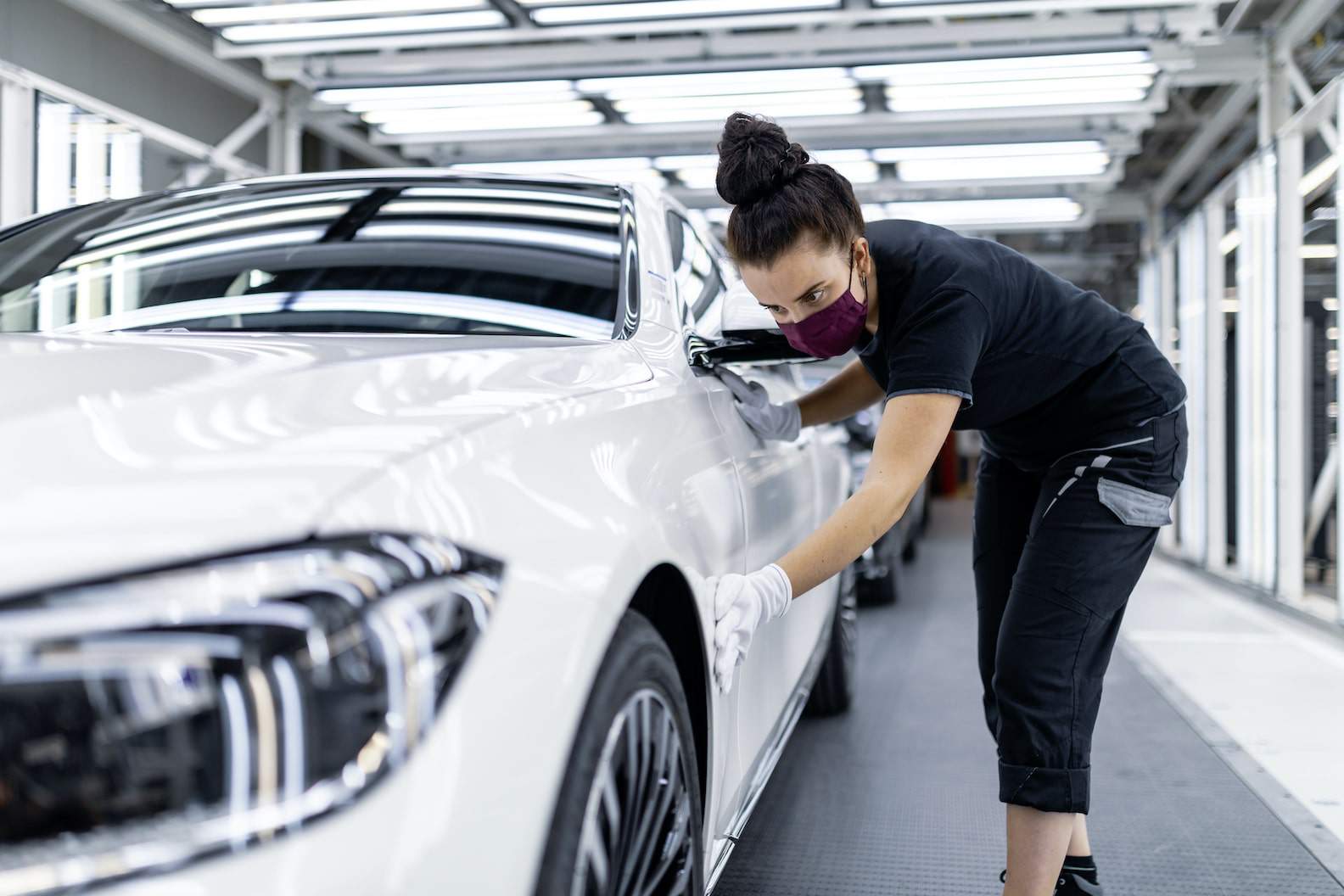 It delivers significantly optimized KPI-based production control, for example. It also makes individual, needs-based information, and works instructions available to each employee in real-time. Major elements of MO360 are already in use at more than 30 plants around the world. MO360 combines efficiency and quality tools in a functional unit for maximum transparency in highly digitized automotive production
Machines and production equipment are interconnected throughout the entire factory; most of them are already internet-of-things (IoT) capable. This 360-degree connectivity not only extends throughout Factory 56 itself, but also beyond the facilities to the entire value chain: digital technologies such as virtual or augmented reality were already used during the development and planning of Factory 56, and also help to make series production more flexible and efficient.
Sustainable production on a comprehensive scale
Like digitization, sustainability is viewed and implemented on a comprehensive basis in Factory 56. As well as environmentally compatible, resource-conserving production, this also includes social responsibility, always with due regard for cost-effectiveness.
Conserving resources and reducing energy consumption are the cornerstones of this approach. Factory 56 is operating on a CO2-neutral basis right from the start and will be thus a zero-carbon factory. All in all, the total energy requirement of Factory 56 is 25 percent lower than that of other assembly facilities. On the roof of Factory 56 is a photovoltaic system that supplies the building with self-generated, green electric power.
A stationary energy bank based on vehicle batteries is also connected to the DC network. With an overall capacity of 1,400 kWh, it acts as a buffer for excess solar power from the photovoltaic system. Modern lighting consisting of LEDs and an innovative blue-sky architecture, which allows employees to work in daylight, creates a pleasant working atmosphere while saving energy.
The main building of Factory 56 is an architectural and also sustainable highlight. The concrete façade is constructed of recycled concrete for the first time, made from demolition material. This means that the construction of Factory 56 not only conserved resources but also sustainably recycled waste products.
The human at the center
Social responsibility as an employer is also reflected by Factory 56 itself. The entire digital concept places people at the center of things. Following a successful start, more than 1,500 employees will work in two shifts at Factory 56. They will be supported in the best possible way in their daily work by numerous innovations. Work on the assembly line is designed to support employees in their desire for a healthy life balance. The entire site employs about 35,000 people.
Ergonomics are a particularly important factor in Factory 56: all assembly stages were examined for their ergonomic compatibility at an early stage so that any necessary improvements could be made. The vehicles on the line can be brought into the most favorable working positions for the employees by a choice of conveyor systems, for example, rotating overhead conveyors or mobile platforms.
Facts and figures on Factory 56
Construction: 2½ years
Overall ground area 220,000 square meters, corresponding to 30 soccer pitches
Excavated earth: approximately 700,000 cubic meters
The steel used during construction: approximately 6,400 tons, almost as much as the Eiffel Tower in Paris
The volume of concrete used: approximately 66,300 cubic meters, corresponding to about 150 family houses
Recycled concrete was used for the main building
More than 12,000 photovoltaic modules with an output of more than 5,000 KWp (kilowatts peak)
An energy bank from Mercedes-Benz Energy GmbH with 1,400 kWh capacity
Length of rain retention channel almost 1 kilometer, maximum depth 17 meters, diameter 3 meters
High-performance WLAN and 5G mobile network as the basis for full digitization of Factory 56