In pursuit of their commitment to make the United Arab Emirates the happiest country in the world, du, from Emirates Integrated Telecommunications Company (EITC), has unveiled three innovative Artificial Intelligence (AI) eHealth solutions during GITEX Technology Week.
Collaborating with three best-in-class AI companies, Infermedica, Infervision and Enbisys, du is showcasing unique AI-enabled healthcare applications at GITEX 2019.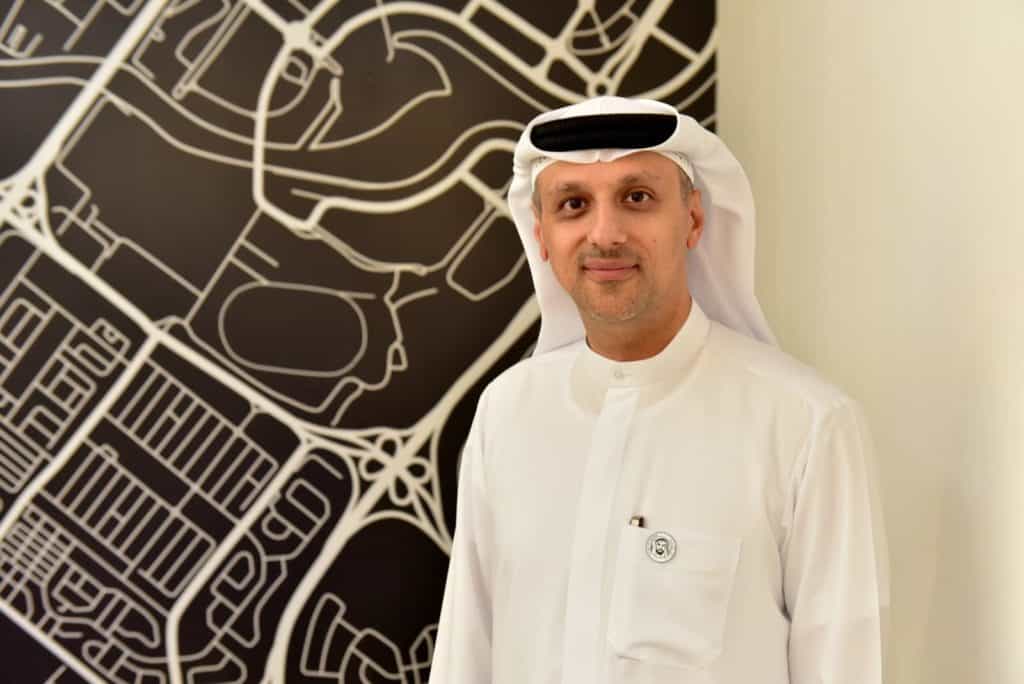 "AI holds unlimited potential for serving breakthrough applications across all industries to solve some of society's most confounding issues and challenges. The successful integration of AI technology in the UAE health-tech sector is set to have a profound impact on removing the current obstacles for addressing and solving patient wellbeing and physician efficiency. du is proud to be unlocking AI's full potential to uncover new customer-centric use cases while empowering the nation on its digital transformation journey." said Farid Faraidooni, Deputy CEO – Enterprise, EITC when asked about the use of AI in health solutions.
'AI Diagnostic Imaging – Diabetic Retinopathy Screening by Enbisys'
Visitors to du's Diabetic Retinopathy Screening solution showcase can experience first-hand how easy it is to upload images and detect eye abnormalities during the live demonstration of the platform. This solution, formed with the partnership with Enbisys, provides retinal images of both eyes, captured using a compatible fundus camera, which are then uploaded to a secure cloud-based platform for processing. The AI system then automatically analyses the images and returns the result in less than one minute. The solution then provides a report containing the DR screening outcome, a clear indication of image quality, DR severity level, and retinal images.
du will have a specialised team on hand – led by Dr Mansoor Habib, Head of Happiness & Tolerance at du – to present the showcase, which will feature an eye-scanner for patients to have a live view of their eyes.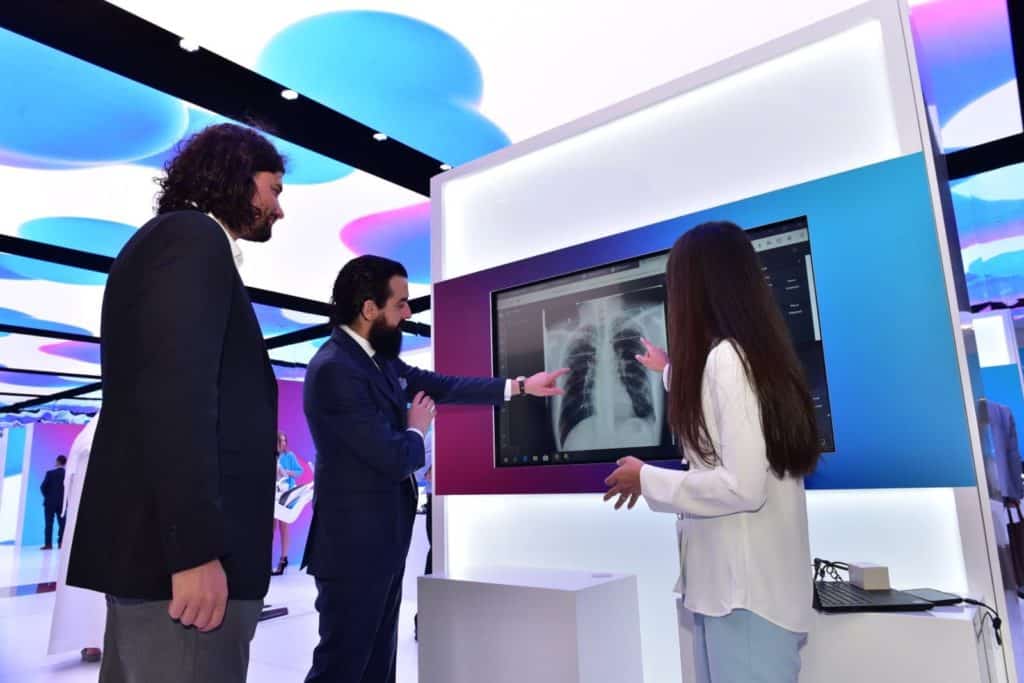 'AI Diagnostic Imaging – Chest X-Ray Screening for TB by Infervision'
In partnership with Infervision, a Chinese technology company using deep learning and artificial intelligence to assist and improve medical image analysis, du has revealed an innovative AI-driven solution to assist radiologists in making an Informative Diagnostic Decision about the presence of Tuberculosis (TB) in prospective UAE residents.
By introducing an AI-enabled platform that serves as an intelligent alternative to conventional TB screening for new UAE residents, du's innovation will reduce wait times, increase efficiency, and prioritize worklists in case of emergency overload.
The solution will show visitors how the platform can classify abnormal vs normal images for TB, reduce waiting times from one hour to one minute, highlight critical abnormal regions, identify 15 types of abnormalities, and prioritise worklists.
'AI Primary Care Symptom Checker – Health Assessment by Infermedica'
Innovated in partnership with medical AI start-up Infermedica, du's AI Primary Care Symptom Tracker Chatbot prevents unnecessary appointments being made by recommending the most suitable health services to patients, prioritising patient cases based on their risk, and establishing a next course of action for treatment.
The AI healthcare solution has been created in line with the Ministry of Happiness's mandate to make the UAE one of the happiest countries in the world. The AI-enablement of the platform will assist citizens' access to healthcare and reduce waiting times by enabling them to undergo a comprehensive app-based health assessment prior to meeting a clinician, physician, or specialist.
'A World-Class AI Partner Ecosystem'
As a leading ICT provider and digital enabler, du is in a unique position to assist clients to drive AI adoption within their respective organizations and build trust when onboarding this type of disruptive technology.
To achieve this, it is imperative for du to onboard partners with applications who exemplify mature and proven enterprise-grade machine learning (ML) capabilities with commercial readiness.
Attendees can explore the future of digital human experiences, visit du's GITEX Technology Week stand in Zabeel Hall 2 stand C20.