At GITEX 2019, General Motors announced that its pioneering in-vehicle safety and security system, OnStar, will be arriving to the Middle East next year. The membership-based service will be one of the first of its kind in the region, offering integrated safety and assistance features backed by a human touch to ultimately deliver peace of mind while on the road.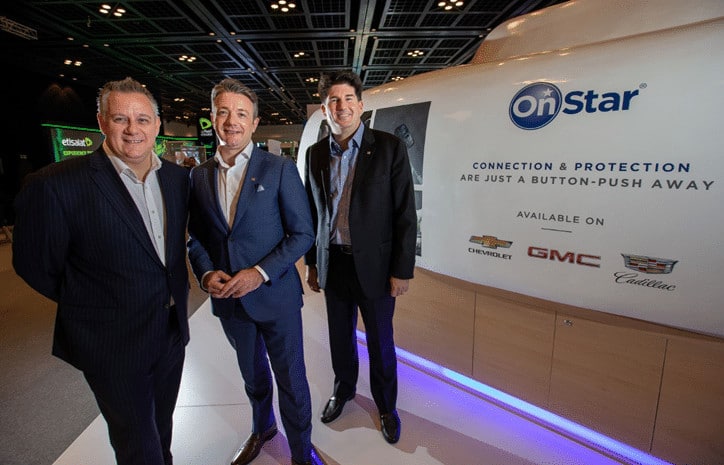 "We know consumers want to be more connected than ever before, expanding their experience from the phone in their hand to the car they drive. Taking the General Motors ownership experience to another level, OnStar can provide peace of mind for every journey. We are extremely proud to reveal the arrival of OnStar to the Middle East, delivering in-vehicle connected services backed by a real human connection." said Gary West, Managing Director OnStar and Future Mobility at General Motors Africa and Middle East.
Launching OnStar in the region aims to help safety on the roads and support drivers across their journey via the blue button which dials a human directly into a GM vehicle to support with concierge service, from detailed directions to vehicle diagnostics. 
"Guided by our global vision of a world with Zero Crashes, Zero Emissions and Zero Congestion, we work to harness technology and innovation to give everyone a safer, secure journey. Our efforts to bring OnStar to the region play testament to this. Aligned with the region's dynamic and visionary leadership, we are working closely with public and private partners such as ESMA, the Dubai Police, Abu Dhabi Police and Etisalat to ensure a smooth and safe roll-out of our OnStar technology in the UAE." said John Roth, President & Managing Director at General Motors Africa and Middle East.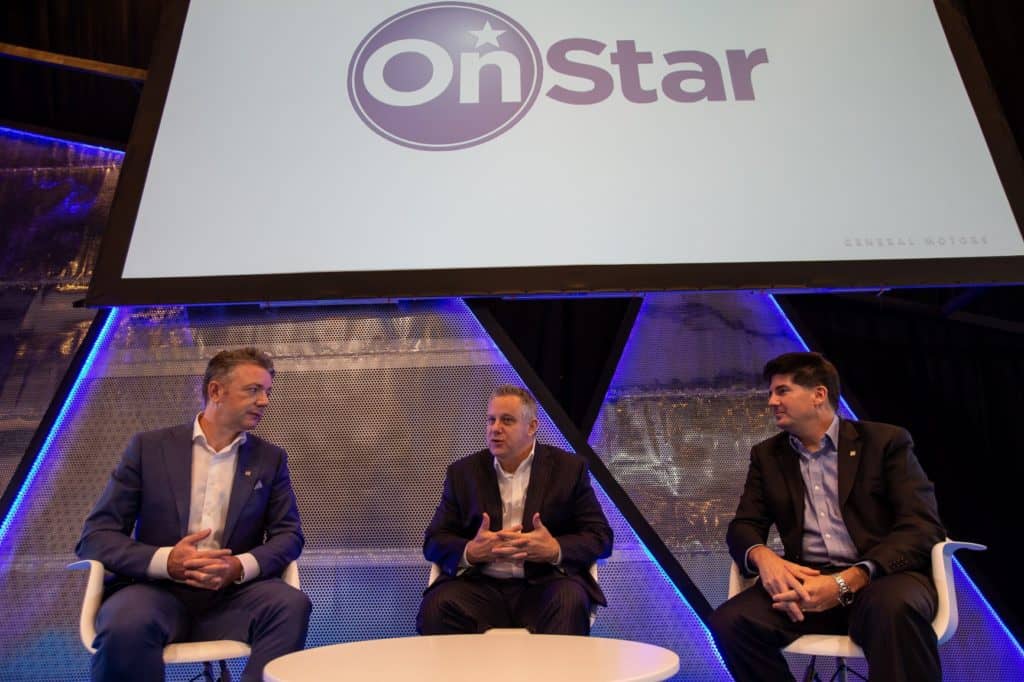 While OnStar features class leading features, the most stand out feature is the human presence. OnStar Executives are superbly trained in order to provide both general and emergency assistance in real time. Eventualities include, Automatic Crash Response, Emergency Services, Roadside Assistance, Connected Navigation, On-Demand Diagnostics, Remote Key Lock and Unlock. 
In the event of an emergency OnStar can be activated by simply pressing the red button placed on the rear-view mirror in General Motors' Chevrolet, Cadillac or GMC vehicles, or through the Automatic Crash Response feature, directly connecting members in just a matter of seconds to an Advisor trained to support across a variety of situations. An OnStar Advisor is ready to help 24/7. 
"We are extremely excited to be partnering with General Motors on the safe and smooth rollout of OnStar technology in the region, which fosters a safe, more connected and efficient driving experience. This underpins Etisalat Digital's commitment to support the nation's long-term strategy in promoting digitalization initiatives, including eCall deployment in UAE and other connected car initiatives. This is also aligned closely with our overall strategy of 'Driving the digital future to empower societies'." concluded Alberto Araque, Vice President/Internet of Things & Digital Payments, Etisalat Digital