Sony Middle East & Africa introduces it's XAV-AX8000 and XAV-1500 in-car audio receivers, teaming together some of the most advanced and amazing displays yet. The new sound and extensive usability features enhance your driving experience in a way that is safer and smarter for use on the roads in the UAE.
Key Features of the XAV-AX8000 Media Receiver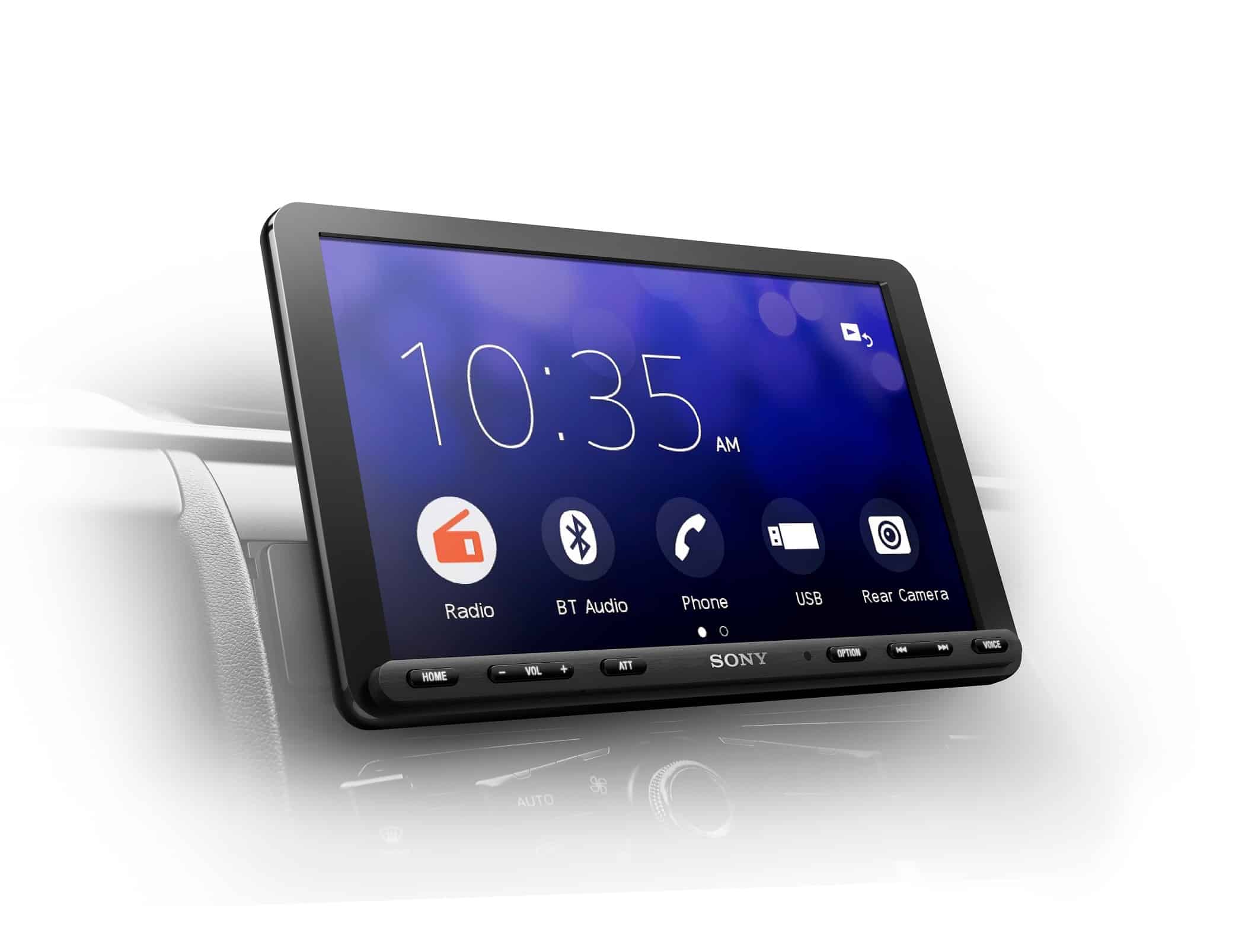 8.95-inch, anti-glare display hovers seamlessly over the dashboard and works in a single-DIN space; the sturdy mount can be adjusted in three directions to allow for flexible installation in a wide variety of vehicles.
Apple CarPlay integrates iPhone with the car audio's display and controls; it enables users to make phone calls, access music, send and receive messages, get directions optimized for traffic, and more while the driver stays focused on the road; Apple CarPlay now supports third-party navigation apps, so it provides even more choices to get to the destination.
Designed with safety and convenience in mind, Android Auto is a simpler way to use a smartphone with the car's display; with the Google Assistant on Android Auto, drivers can stay focused, connected, and entertained, keeping their eyes on the road and hands on the wheel, while using voice to help with daily tasks.
WebLink is a lightweight app delivery platform designed especially for in-vehicle use; using the Android or iOS device connection, it is now updated with a capability to mirror smartphone screen right on the XAV-AX8000 display – for reliable, responsive infotainment anytime on the road.
The ergonomically designed key terminal gives instant access to the basic operation that includes voice control, source selections, and sound adjustments while minimizing distractions.
Allows changing its wallpaper to the preset color choices or user's favorite JPEG image saved in a USB device.
Free Lossless Audio Codec compresses without any loss in quality; it can playback FLAC files with up to 24-bit depth and sampling frequency at 48 kHz.
The 5-volt signal offers a clearer sound with less distortion when the head unit is connected to a power amplifier for future acoustic expandability.
A built-in, 4-channel amplifier delivers 55 watts x 4 (max. at 4 ohms) / 20 watts x 4 (RMS at 4 ohms) output power with DRA2 (Dynamic Reality Amp 2) power IC; the EXTRA BASS™ works to reproduce clear, punchy sound at any volume level.
Key Features of the XAV-AX1500 Media Receiver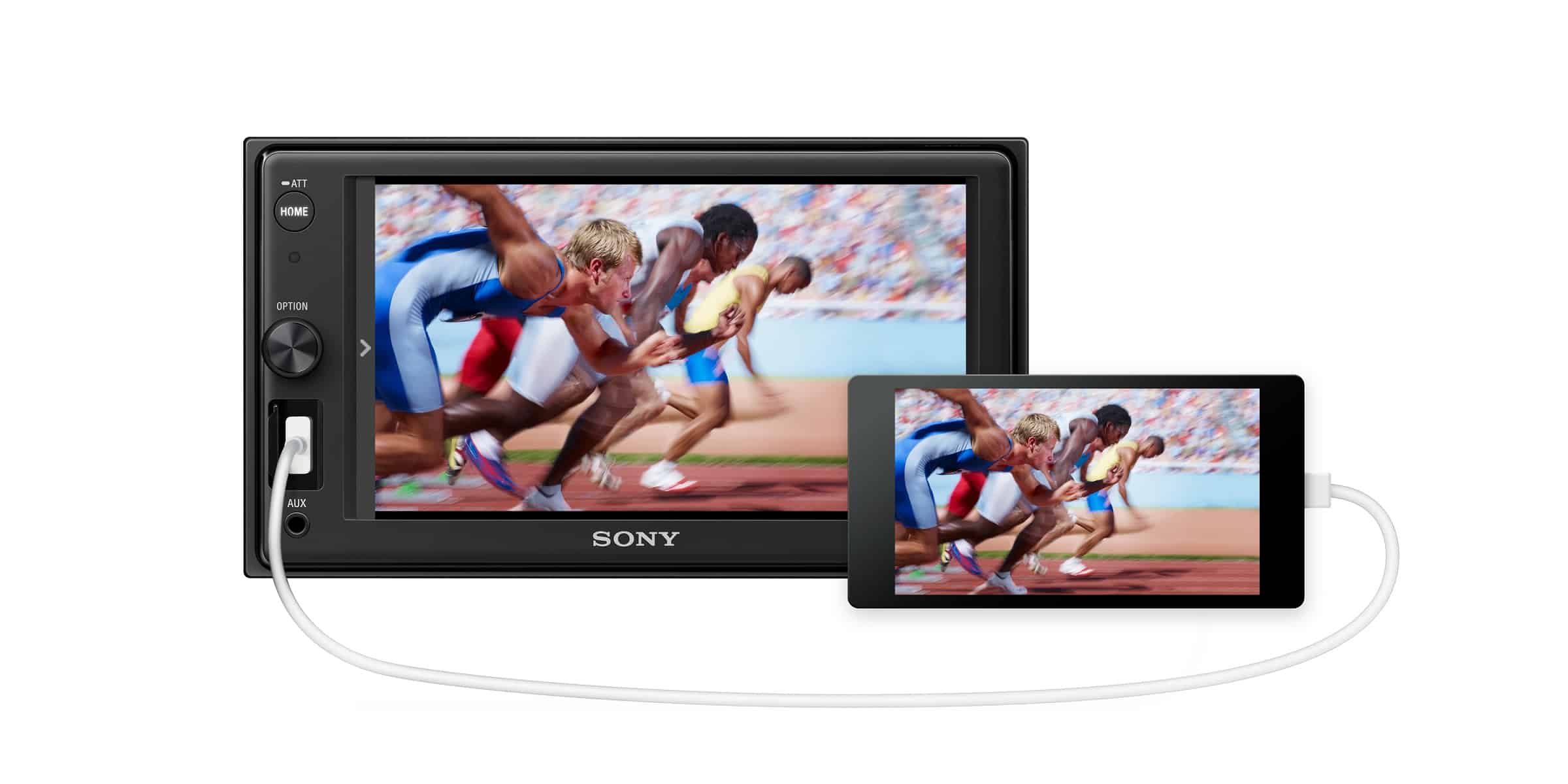 6.2" anti-glare touchscreen display with lighter touch operation and improved visibility as well as a space-saving installation with a single-DIN rear chassis.
Mirror your smartphone screen on the XAV-1500 with WebLink™1 Cast and connect through Bluetooth for hands-free calling and wireless audio streaming.
Bring the bass to your journey with EXTRA BASS which produces clear punchy sound at any volume level. Along with sound optimization such as DSO (Dynamic Stage Organizer), 10-band equalizer as well as FLAC audio fie compatibility, you can enjoy powerful and quality sound wherever you are going.
The XAV-1500 is also a rear-view camera-ready with customizable guidelines enabling you to reverse safely and easily.
Availability
Currently, both models are available in the UAE with XAV-AX8000 priced at AED1,649 while XAV-1500 is priced at AED889.