LG is rolling out two new portable projectors this month as part of its popular Minibeam lineup. The Minibeam Pro (Model PF1500) is the perfect portable home theater solution while the smaller Minibeam TV (Model PW800) is an on-the-go TV solution.
LG Minibeam projectors are lightweight and offer greater portability than conventional projectors. Both projectors fit easily in a backpack or tote and take seconds to set up. Their wireless connectivity allows easy content mirroring to a smartphone, tablet PC or laptop. The lifespan of the LED illumination system is estimated at 30,000 hours, which means that viewers could theoretically enjoy their Minibeam projectors 8 hours-a-day for over ten years without having to replace three light units.
LG's Minibeam Pro with Full HD resolution (1920 x 1080) is the high end model in portable projectors. The PF1500 weighs only 1.5 kilograms but outputs 1400 ANSI lumens at an image size of 120 inches diagonal. Although compact, the Minibeam Pro is capable of replicating a near cinematic experience. With its four corner keystone buttons, viewers can easily remove the distortion even when the projector isn't perfectly aligned with the screen. The PF1500 also has an optical zoom to adjust the size of the image without sacrificing sharpness. The Minibeam Pro can also connect via Bluetooth to sound bars, portable speakers and wireless earphones for an excellent sound experience no matter what the environment.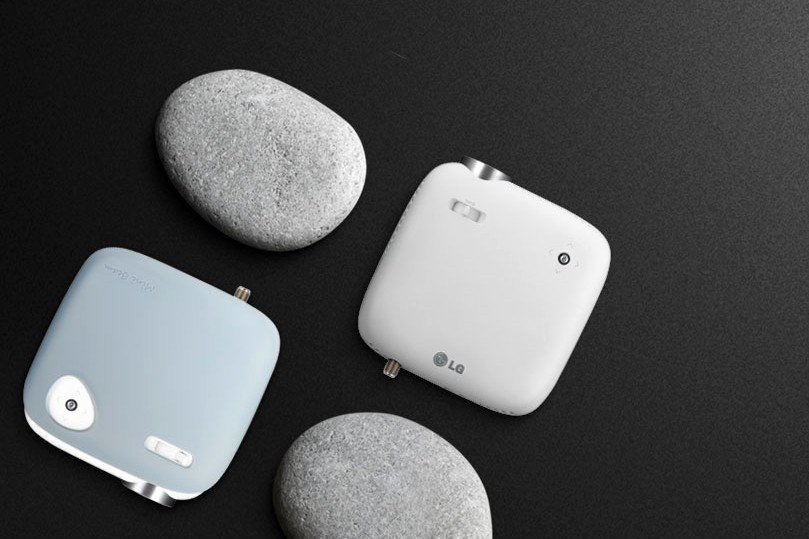 The LG Minibeam TV is everything that a customer would need in a television projection system, but smaller. Model PA75K, introduced in 2013, was a best seller among customers who wanted the big-screen experience but had limited space or didn't want a huge flat panel to dominate their wall. Improving upon the PA75K with a brighter picture, smaller dimensions while using less energy, the PW800 is the first TV tuner-equipped portable projector to meet with customers on every continent. Viewers can exchange all their favorite TV shows wherever they are without having to sacrifice the comforts of a large 100-inch image.
"As the world's top manufacturer of LED projectors, we will continue to deliver innovative ideas for those who enjoy home entertainment but aren't looking to convert their entire living room into a screening room." said In-kyu Lee, senior vice president and head of the TV and Monitor Division at LG Electronics' Home Entertainment Company.
Both the PF1500 and PW800 models will be available starting this month in the United States and Korea before their availability in the weeks to come to the GCC markets by the second quarter of 2015.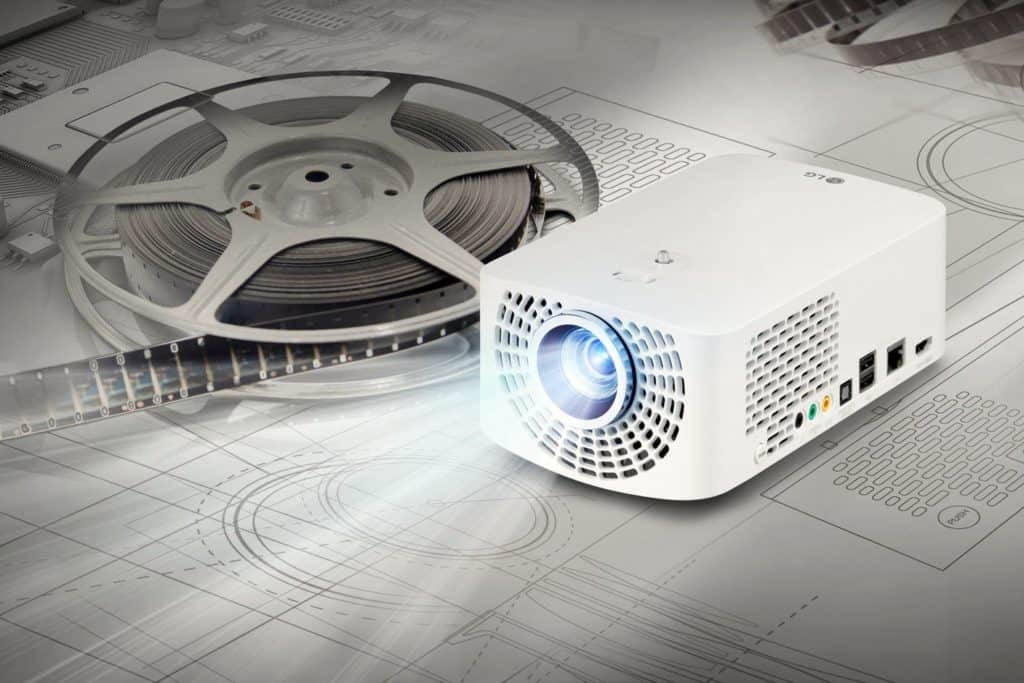 PF1500 Key Specifications:
Native Resolution: 1920 x 1080 (Full HD)
Brightness: 1400 ANSI lumens
Contrast Ratio: 150,000:1 (Full On / Full Off)