The HUAWEI Mate 40 Pro has consistently proven itself to be the king of flagship 5G smartphones packed with exciting features, a great look, and advanced 5G connectivity. These capabilities have enabled the handset to become popular with users across the UAE. Now Huawei is offering consumers another chance to get a HUAWEI Mate 40 Pro at an amazing offer as part of the HUAWEI ONLINE SHOPPING FESTIVAL. The HUAWEI Mate 40 Pro is currently available for 3499 AED, a saving of 500 AED, with 50% off a HUAWEI WATCH GT 2 Pro or HUAWEI FreeBuds Pro. All of these factors combined make the HUAWEI Mate 40 Pro a smartphone to look out for.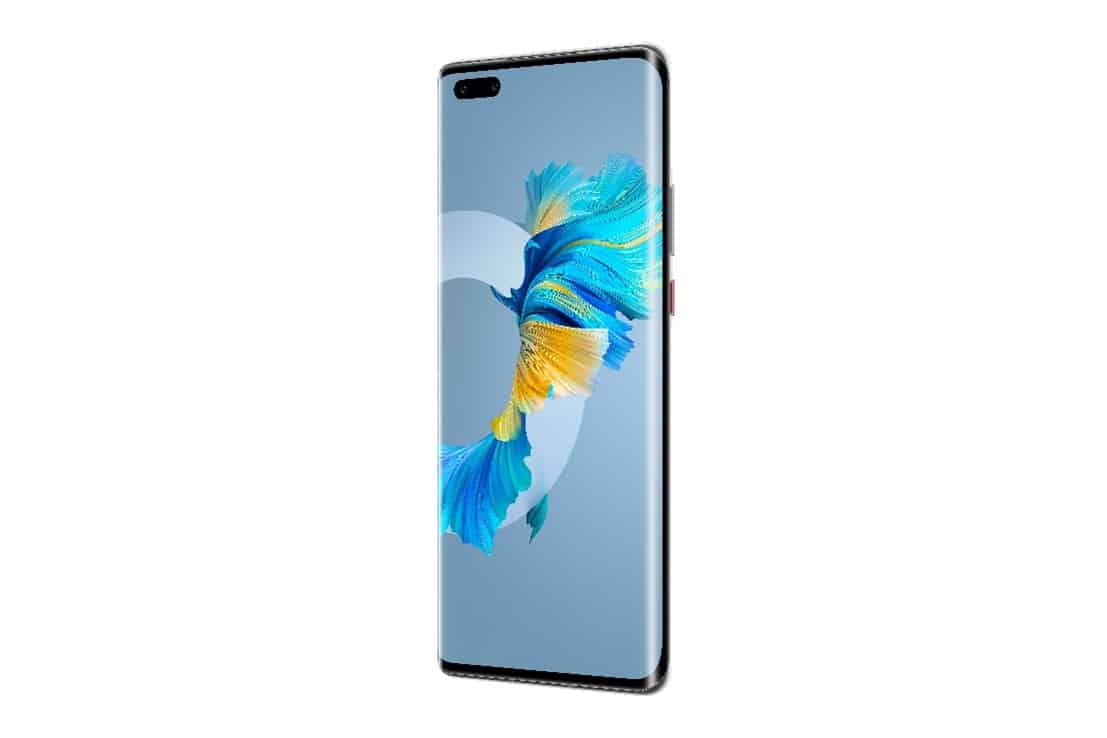 World's first 5nm 5G SoC
The HUAWEI Mate 40 Pro continues the HUAWEI Mate series tradition of powerful performance with its all-new Kirin 9000 5G chipset. This innovative SoC is the world's first 5nm 5G chipset, offering incredible performance, power efficiency, and connectivity. It comes with 5G modem integration for better power efficiency and packs a 24-core Mali-G78 GPU for enhanced graphics and powerful processing performance for more fluid and immersive gaming.
Iconic Space Ring Design
The HUAWEI Mate 40 Pro follows the path of high-tech design aesthetics that have been set by its previous iterations with its stunning new Space Ring design. This futuristic design has the camera lenses anchored in the outer ring that surrounds a symbolic void for that class-separating touch.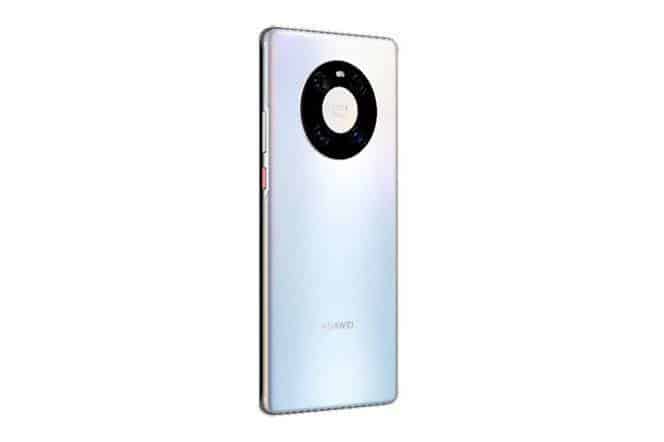 On the front, the HUAWEI Horizon Display boasts an 88-degree curve that delivers a distinctive design and immersive visual experience. The display is also functional thanks to its 90Hz refresh rate and 240Hz touch sample rate for a smoother experience overall. Users can also choose between using the physical volume rockers or virtual ones.
Ultra Vision Cine Camera System for stellar videography
The HUAWEI Mate 40 Pro takes huge strides in videography with its new Ultra Vision Cine Camera system. This camera setup comes with a 50MP Super Sensing Wide Camera, a 20MP Ultra Wide Cine Camera, a 12MP Periscope Telephoto Camera with 5x optical zoom, 10x hybrid zoom, and 50x digital zoom, and a laser sensor for fast autofocusing. This allows users to shoot in real-time HDR with XD Fusion HDR Video enabled by default for better details in dark and bright conditions. A built-in AI image stabilization that supports Steady Shot, which reduces blurs or shakes while recording videos when moving.
Meanwhile, Tracking Shot uses advanced algorithms to crop the footage from the ultra-wide-angle camera and identifies various subjects in the frame. Users can then choose the main subject to be followed, which the HUAWEI Mate 40 Pro ensures is always front and center.
The Ultra Vision Cine Camera setup is ideal for today's digital content creators, with a Story Creator featuring six templates with custom sets of shots to help capture their footage with a more cinematic touch, complete with background music, filters, watermarks, and more.
Fastest Huawei SuperCharge
Huawei is known for its battery and endurance features, and the HUAWEI Mate 40 Pro does not disappoint on this point. The phone can be recharged in wired and wireless modes, very quickly with 66W HUAWEI Wired SuperCharge and 50W HUAWEI Wireless SuperCharge. However, users can rest assured they won't have to recharge much because the 4400 mAh provides long-lasting 5G battery life.
Innovative Intelligent Interaction
The HUAWEI Mate 40 Pro comes with some new and innovative methods for users to interact with their smartphones. The new Smart Gesture Control allows users to interact with their device without having to physically touch it. This includes hover to wake, wave to swipe, air pressing to answer calls, and media controls. The new Eyes on Display (EOD) can detect when the user looks at the screen. Once the user is identified, the EOD animation will play, ringtone volume will be lowered, and auto-sleep is disabled. The interaction features also include an improved Multi-Screen Collaboration that uses the power of Huawei's 1+8+N ecosystem.
Privacy and Security
The HUAWEI Mate 40 Pro has a wide range of advanced privacy and safety features. These are based upon its CC EAL5+ certified Trusted Execution Environment operating system, the highest certification level for commercialized security microkernel. EMUI 11 adds to this by bringing new privacy features onto the platform. For example, when transferring images, users can easily purge sensitive personal data such as location, time, and device details from the file before it is sent. Unlocking the phone has also been made secure, with Dual biometric authentication which uses 3D Face Unlock and in-screen fingerprint scanning.
Meanwhile, Huawei Mobile Services (HMS) brings to users a smarter, richer, and more convenient smartphone experience. The phone also comes with HUAWEI AppGallery, the brand's official app platform, Petal Search, a search platform with access to more than a million apps, Petal Maps, and Huawei Docs pre-installed.
The HUAWEI Mate 40 Pro boasts some powerful 5G performance features and a solid camera setup for videography and a stunning design ID that easily makes it a strong choice for users who want the very best from their smartphones. Add in the fact that the HUAWEI Mate 40 Pro is currently discounted down to 3499 AED with 50% off a HUAWEI WATCH GT 2 Pro or HUAWEI FreeBuds Pro and the choice is clear.