One of the biggest platforms for posting video content is Youtube. thousands of hours of video content is uploaded on Youtube every day and the quality is only getting better with time. The desire to download a video from Youtube has been one that stemmed from a few years ago. Content like tutorials, music videos or even short films is the kind of content that people want to have on their devices, available for viewing whenever required. The result was an influx of third-party apps that allowed you to download absolutely any video on Youtube and save it onto your device.
This led to many brands taking protective measures to safeguard their copyright content from illegal downloads. This turned out to be a problem as most of the high-quality content was now protected and could not be downloaded.
Youtube offered its own solution by introducing a download button within the app. This way, users could download the video they wanted within the app, and these downloads could be accessed offline as well, but only on the app.
In this tutorial, we will show you how to download Youtube videos, on the app, as well as use a third-party solution.
Number 1 – On YouTube 
Step 1. Open the Youtube app on your Android smartphone.
Step 2. Search for the video you want to download using the search bar.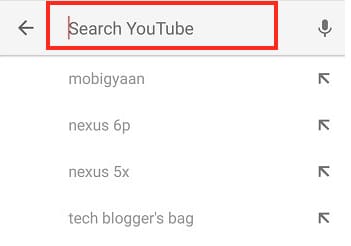 Step 3. Open the video you want to download.
Step 4. Below the main window, tap on the 'download' button.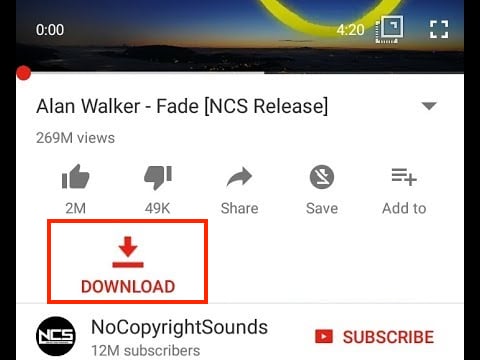 Step 5. Tap on the quality of the video you want to download.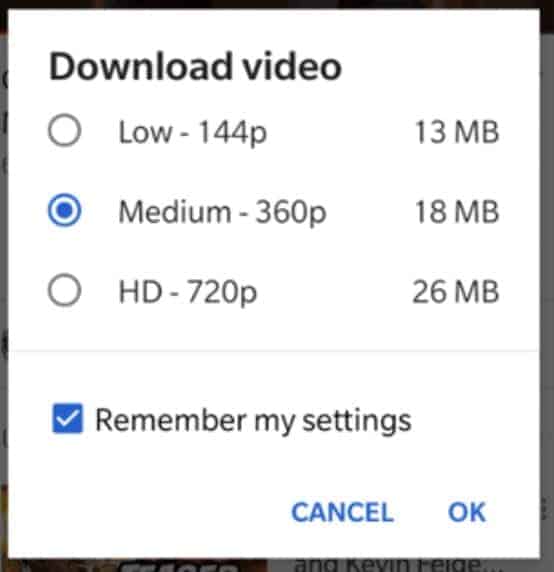 The download will now begin and you can access the downloaded videos in the 'Downloads' section of your account.
Now, let's take a look at how you can download Youtube videos using a third-party application. The one we recommend is the Dentex YouTube Downloader.
Using the Dentex Youtube Downloader
Step 1. Open the web browser on your Android device.
Step 2. Search for the 'Youtube Downloader app in the search bar. You can also click on this link to head to the download page directly.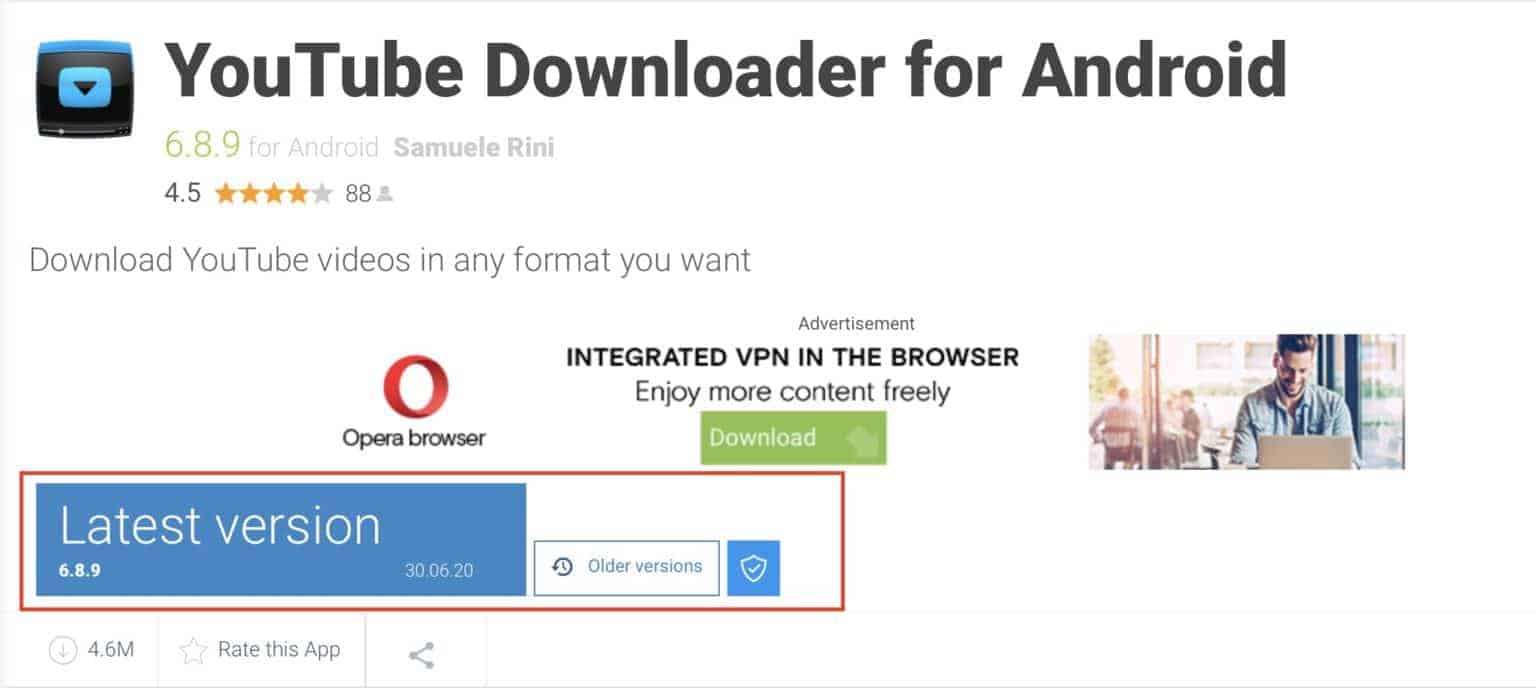 Step 3. Download and install the Youtube Downloader app on your Android device.
Step 4. Search for the video you want to download, directly in the Youtube downloader app.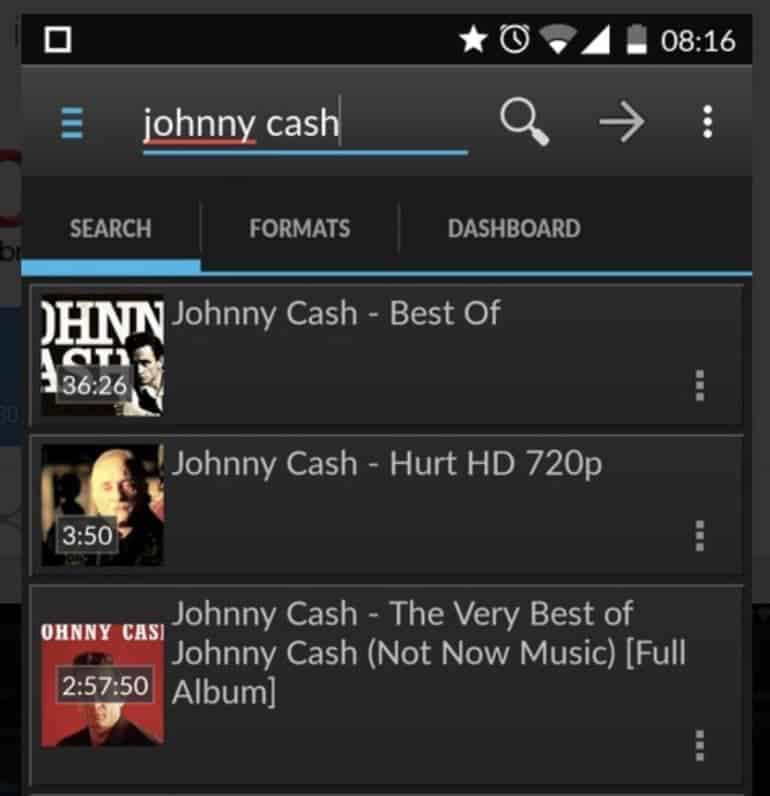 Step 5. Tap on the 'Download' button and select the quality you want to download the video in.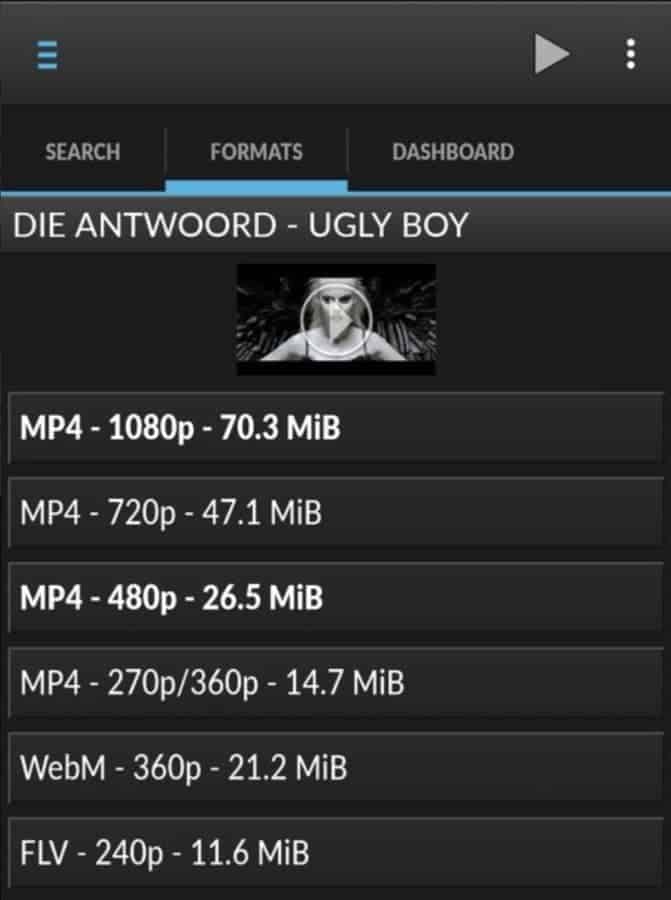 The video will download and you can find it in the target folder specified in the app.
Now, keep in mind that downloading YouTube Videos on the official app is perfectly legal and ethical. Third-Party apps may turn out to be legal at times, but the risk of a security threat is equally probable, and it is a risk that we don't endorse. So, if you are planning to use a third-party app to download a YouTube video, do so at your own risk.