Marvelling at the centenary of an automotive icon, Mercedes-Benz celebrates the 100-year anniversary of Maybach in a surreal campaign with globally acclaimed Spanish artist, Ignasi Monreal. 
A fable of the automotive industry, Mercedes-Maybach represents an undeniable golden standard of the highest form of sophisticated luxury and excellence, with cutting-edge technology and ground-breaking design. The campaign embraces and embodies the grand vision of Ola Källenius for Mercedes-Benz, and captures the elegant past, sophisticated present and limitless future of the Maybach brand in a series of four visually stunning and classically styled artworks.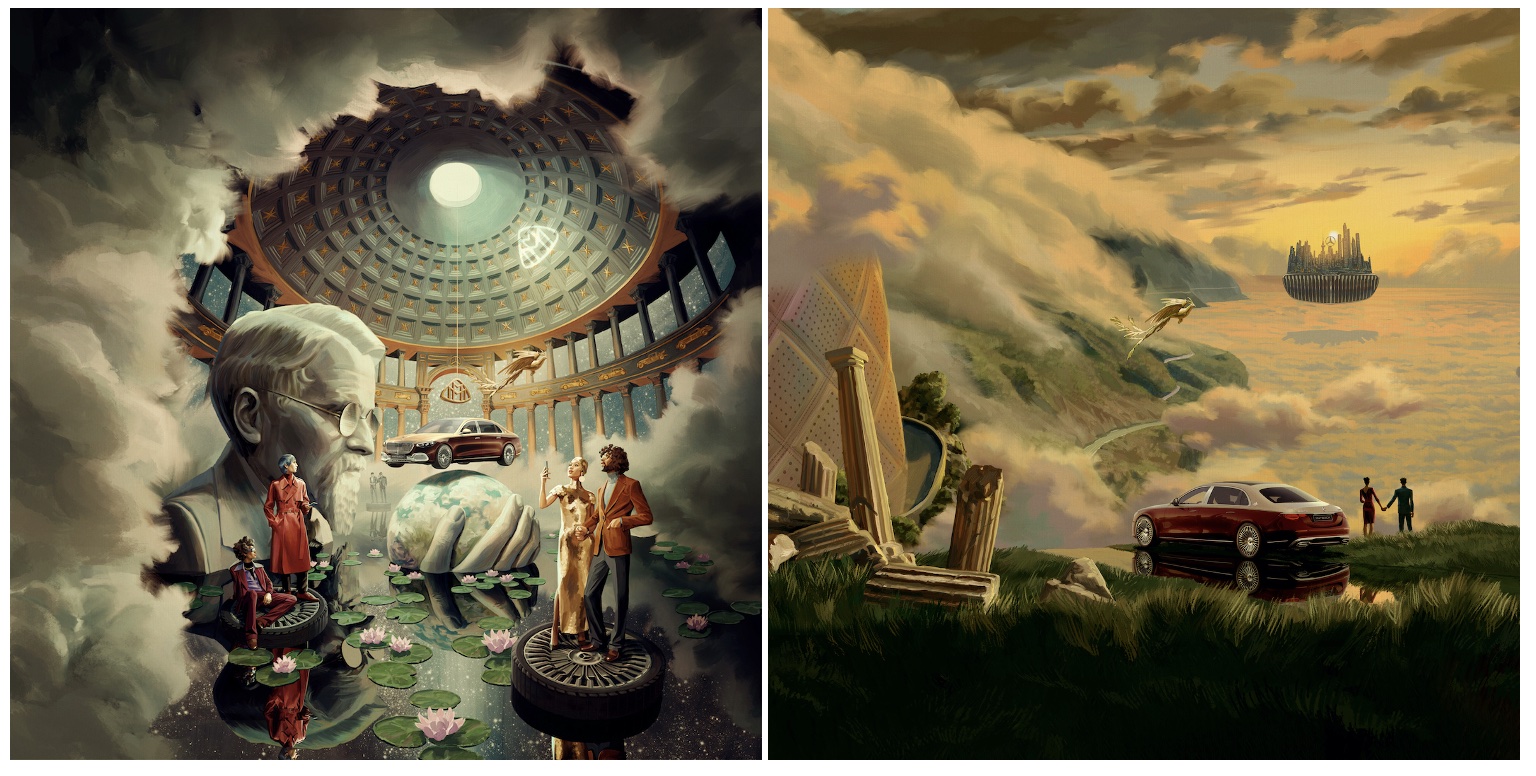 Hailed as 'the rarest Mercedes you could buy' the Mercedes-Maybach S-Class is portrayed in emotive, dream-like images by Ignasi.  The artist uses a fantastical style reminiscent of Renaissance-era masterpieces yet with subtle touches drawn from surrealist classics, modern art treasures and today's chic designer fashion campaigns – inserting the Mercedes-Maybach S-Class where it truly belongs – in a company of legends.  
The artworks blend heritage with mystery and legend with legacy, all blended to resonate Wilhelm Maybach's once ambitious dream, now a timeless powerful masterpiece – a true testament of technology, design and luxury. 
By pushing boundaries through careful and expert craftsmanship, state of the art technology and finely tuned excellence, Ignasi created his powerful, fanciful and highly original murals.  Observers of his work will see beauty in the smallest detail, just as those who step into a Mercedes-Maybach S-Class are immersed in an expertly built world where distinctive features, exquisite elements and premium finishes combine to incredible effect.
The works will be used as part of Maybach's extra special centenary celebrations while also showcasing the Mercedes-Maybach S-Class as the pinnacle of 100 years of automotive brilliance.