Gaming headphones have come a long way in recent years. Gaming headset manufacturers like as Razer, Logitech, Turtle Beach, and others have worked relentlessly to develop headphones that offer gamers an advantage. Software and surround sound innovations have expanded and increased hardware capabilities. With so many alternatives available and scant data, it's difficult to determine which ones are the leaders of the pack.
Not all headsets are the same. Some companies go to great lengths to provide the best quality available to their customers. Others may eliminate one or two features to save money. There are entry-level models available at incredibly cheap prices. Which gaming headset a player chooses is a highly personal choice, since what elements are crucial to each individual may vary. However, no matter what market a player is in, there is a distinctive gaming headset.
Here is a list of the Top 5 Gaming Headsets to buy in 2022 –
.
Number 1. Bose QuietComfort 35 Series 2 Gaming Headset
.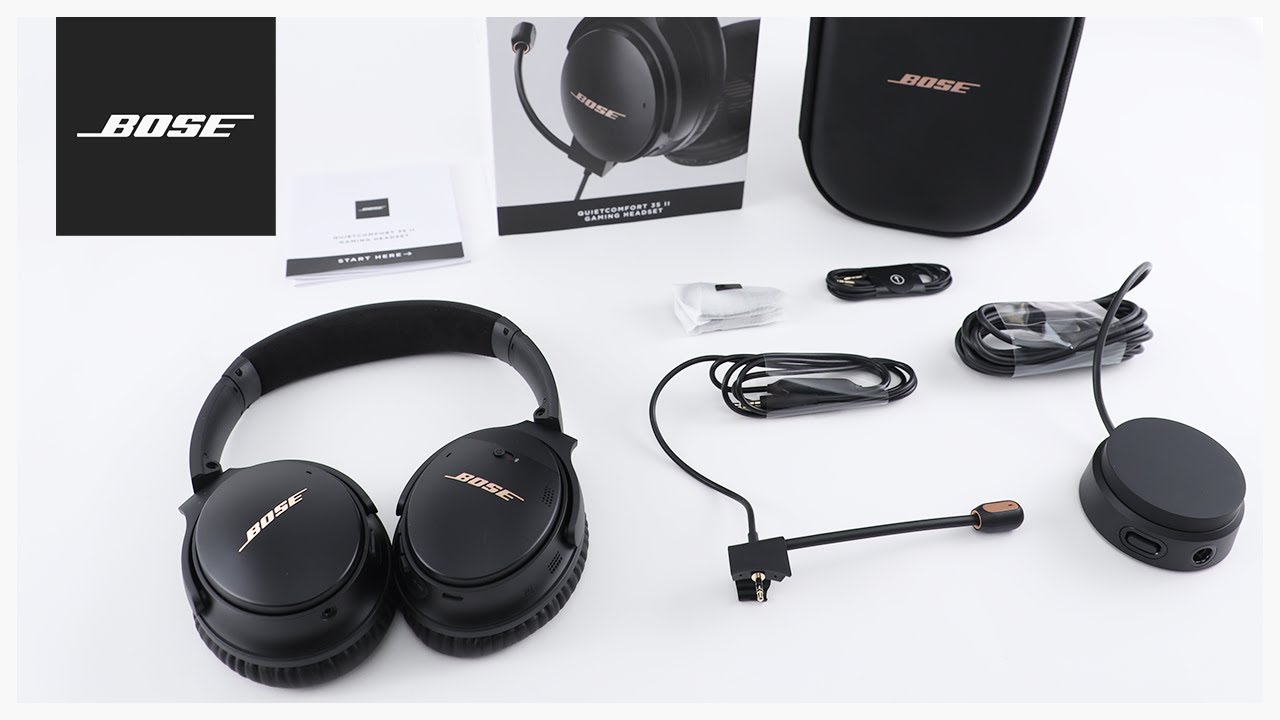 .
For a long time, Bose has been producing high-quality audio equipment. Bose was founded in 1964 in Massachusetts and is well recognized for its premium headphones and speakers. To the surprise of gamers worldwide, they did, however, offer a gaming headset in 2020. They combined their QuietComfort 35 headphones, which are noted for their exceptional noise cancellation, audio quality, and comfort, with a top-tier gaming microphone.
The QuietComfort 35 headset is stylish and sophisticated. They are only available in one colour scheme, which is mostly black with some minor rose gold embellishments. It's incredibly convenient that the headset may be linked wirelessly as well as by cord. The microphone is detachable, which is quite useful since a damaged or broken microphone may be changed without having to replace the complete headset. Everything the user needs, from power and Bluetooth connection controls to volume control, is located on the earcups of the set.
The faux-leather coated memory foam earcups are among the most comfortable ever made. Even after hours of wearing, the user will experience no pain or discomfort. The audio is of the finest quality, as with other Bose devices. The user may get double usage out of them by using them as headphones whether listening to music or watching movies. The detachable boom microphone isn't bad either. Its noise-cancelling technology enables messages to be heard clearly and loudly even in busy surroundings.
.
Number 2. Turtle Beach Stealth 600
.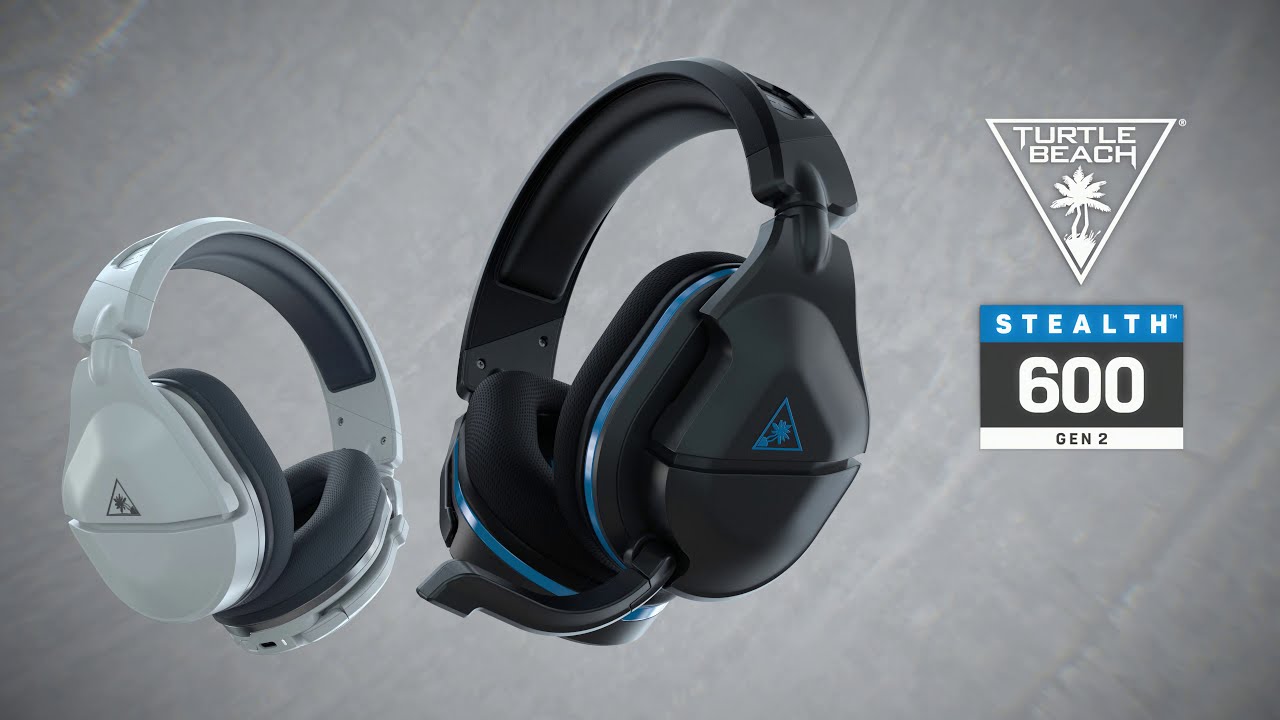 .
There are a plethora of alternatives available for headphones costing under $100. Almost every gaming headset maker has a headset in this price range. Many of these firms' mid-range sets are at the bottom of their product line. Turtle Beach's Stealth 600 Gen 2 headset is under $100 and towards the top of their portfolio, despite the fact that the brand was started almost 50 years ago. This contributes to their status as an expert in this field, and they've outdone themselves with the Stealth 600 Gen 2s.
Despite its modest price, this set is beautiful and smooth. They are available in a range of colors and are compatible with both Xbox and PlayStation systems. The straightforward design enables for quick adjustments to volume settings and muting. Everything the user need is located on the left earcup. The separate volume controls for conversation and gaming audio are quite useful. Another highly useful feature is the flip-to-mute microphone. It makes it simple and intentional to silence one's microphone at any time.
The Stealth 600 Gen 2 headset is very light and comfy. The dual-foam ear cushions and ample padding beneath the headband make them comfortable to use for long periods of time. Despite the reduced price, they seem to be sturdy enough to endure a long time. When compared to many other headsets, the microphone produces some of the clearest messages in party discussions. The microphone's flip-to-mute feature has proven to be really useful again and again. The 50 mm drivers provide excellent sound, and Turtle Beach's proprietary 'Superman Hearing' enhances awareness of where sounds are originating from in a 3D environment.
Gamers looking for a high-quality gaming headset under $100 can look no further than the Stealth 600 Gen 2s. It would be tough to find a headset for an Xbox or PlayStation that has high-quality audio, simple controls, and an excellent microphone at this price. Turtle Beach has almost 20 years of expertise producing gaming headphones and has set the benchmark for giving amazing features at a cheap cost.
.
Number 3. Razer Kraken V3 X Gaming Headset
.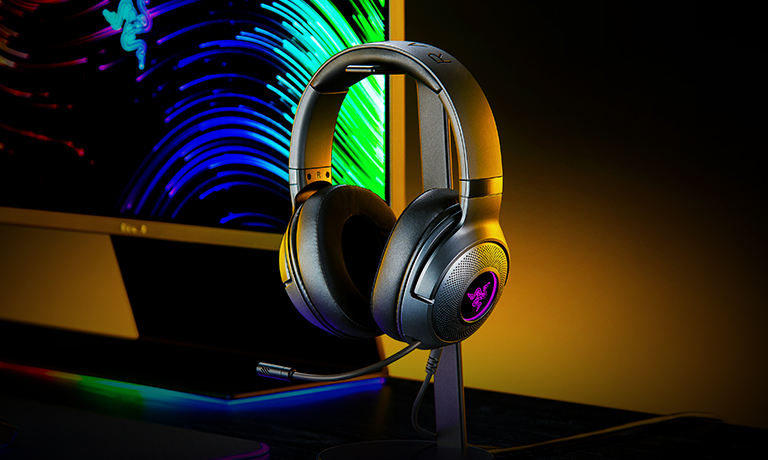 .
Razer has been in the gaming accessories industry for about 25 years, having begun with the development and marketing of premium gaming mouse. With dual offices in San Diego, CA and Singapore, this global corporation tries to deliver PC and console gamers the most cutting-edge peripherals available. Their gaming mouse, keyboards, controllers, and headsets are well-known. They've also collaborated with Star Wars and Halo to provide gamers some remarkable collaborations. Speaking of remarkable, they've created a full range of great headphones, some of which are extremely inexpensive for the ordinary gamer. Their Kraken V3 X Gaming Headset is a perfect example of this. This piece of gear retains many of Razer's major features while being reasonably priced.
The Kraken's design, like that of other Razer goods, is sleek and menacing to opponents. The triple-headed snake emblem is certain to frighten the user's opponents. With its Razer Chroma RGB illumination, this wired headset stands out even more. Gamers may customize the look of the triple-headed snake emblem to whatever color they like. The unidirectional, flexible microphone takes up the player's speech and not too much background noises. Even during a frantic battle, the volume knob and mute button on the left earcup are simple to operate. This kit is ideal for a novice since it includes everything, they'll need to get started gaming online without spending too much money.
Razer employed a composite fabric and memory foam substance to provide some comfortable and cost-effective cushioning for the earcups. While not the most comfortable headset to use for hours on end, it will be pain-free for shorter gaming sessions. The Kraken stands up to the company's excellent standards, including the Razer TriForce Driver and a frequency range of 12 Hz – 28 kHz. Of course, higher-end goods will produce more intense and detailed sounds. However, for an entry-level product, they are more than enough.
If a buyer is looking for a gaming headset but has a limited budget, they might choose the Razer Kraken V3 X Gaming Headset. Buyers may be secure in buying the Kraken V3 X since it is backed by one of the world's top gaming accessory businesses. Heck, they can even pick up the matching mouse and keyboard and have a professional system at their disposal for a fraction of the price they expected.
.
Number 4. Astro A30
.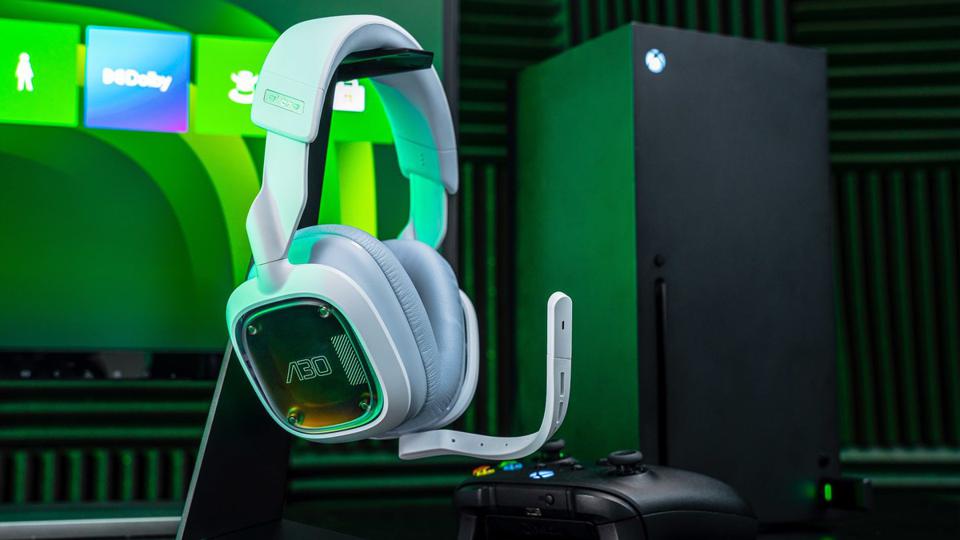 .
Logitech knows a thing or two about gaming peripherals. The global gaming producer has been in business for over 40 years and has become one of the industry leaders. They've been able to leverage their revenues from their early foray into the area to buy more promising firms throughout the years. Astro was one such startup that was bought by Logitech in 2017. Astro's advanced technology and Logitech's vast resources have enabled them to take their goods to the next level. Their newly announced Astro A30 Wireless Gaming Headset, for example, quickly became one of the finest gaming headsets to use on the Xbox Series X/S.
The Astro A30s are one of the most recent gaming headsets available today, having been released on October 4th, 2022. Its characteristics and design clearly demonstrate this. They seem much more fashionable than the conventional gaming headset and are available in two color combinations: black/red and a distinctive white/purple design. Users may build completely customizable speaker tags on the Astro website to properly personalize them. The practicality of the button design demonstrates that Astro knows what they're doing. The multidirectional volume knob enables for instant adjustments to in-game audio and conversation level. Powering on, connecting to Bluetooth, and muting can all be done via buttons on the headset itself. More advanced choices may be accessed using the Logitech G mobile app.
The headset is lightweight and easy to wear. The player would be no worse for wear after a lengthy Minecraft session or an extended Super Smash Bros. Ultimate tournament. The A30s are pricier, but you can feel the difference when you hold them. The materials seem to be of high quality and long-lasting. The set has twin microphones, with a built-in mic on the earcup for short speaking requirements and a boom mic for clearer messaging. They have excellent sound quality, so much so that the user may desire to use them for listening to music or viewing films. This set has an intriguing feature that sets it apart from the competition: it can connect to three audio sources at the same time. While playing Xbox, one may listen to their preferred music while still hearing all of the required in-game sounds.
Choosing an Xbox gaming headset might be a daunting task. There are several choices and brands to pick from. If a gamer is looking for the greatest set possible, regardless of budget, a safe choice would be to go with one of the newest and best headsets available, created by a recognized gaming firm. The Astro A30 Wireless Gaming Headset meets all of those requirements and is one of the greatest investments a gamer could make.
.
Number 5. PlayStation Pulse 3D Wireless Headset
.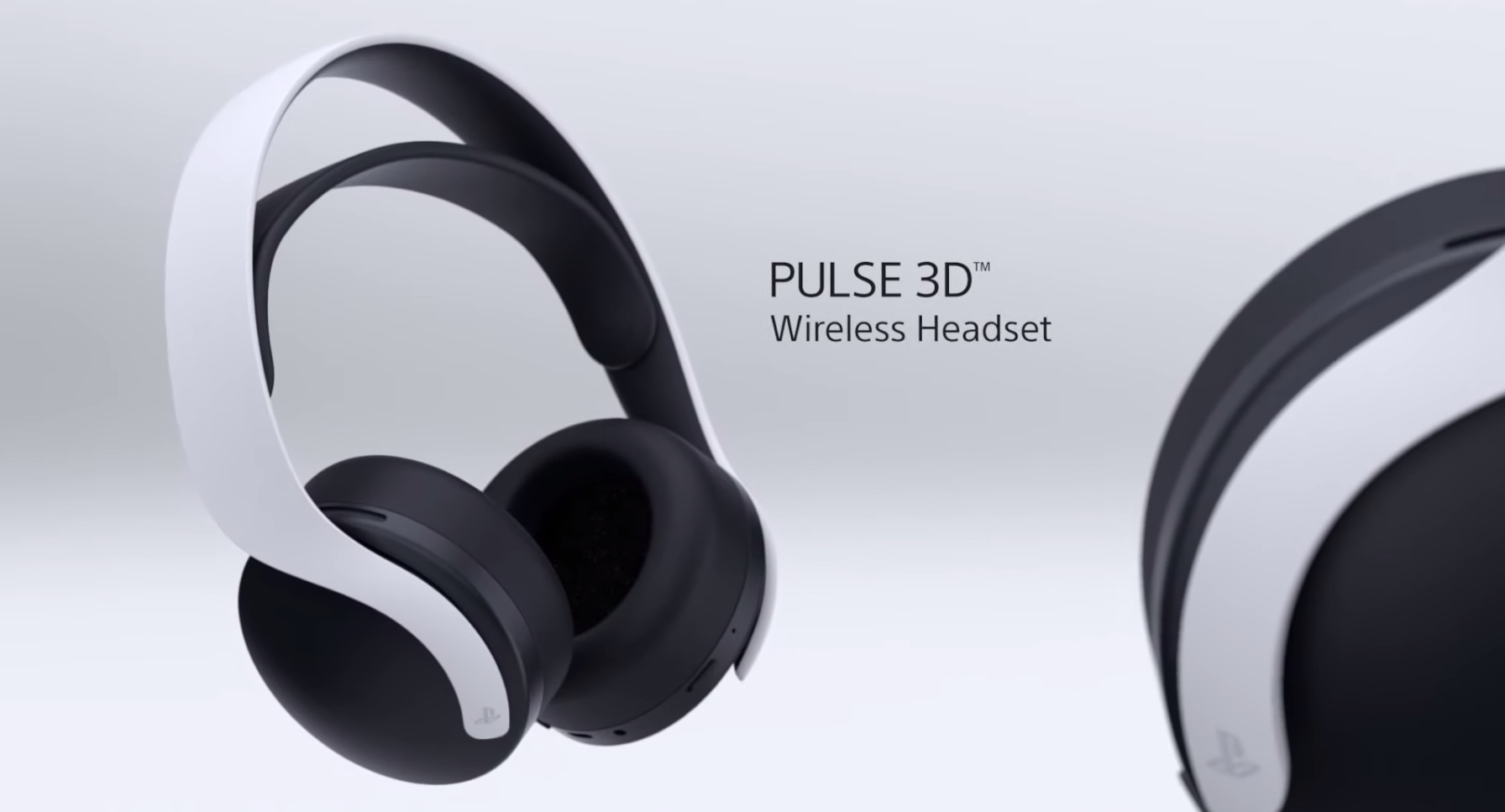 .
There are several firms who produce PlayStation accessories. While they all have a good understanding of how the PS5 works, no company knows it better than Sony. When Sony publishes their own peripherals, players know they're getting a reliable product. Sony was founded almost 75 years ago and debuted the PS1 in 1994, becoming one of the great leaders of the gaming industry. Sony wants to maintain the PS5 selling more units than any other system by supporting it with premium peripherals and games. A nice example of this method is the high-quality PlayStation Pulse 3D Wireless Gaming Headset.
The Pulse 3D headset was created exclusively for the PlayStation 5. This provides it a significant edge over rivals, who must concentrate on manufacturing products that function flawlessly across numerous platforms. Sony is able to create accessories that are designed specifically for the PS5. To begin, the appearance and feel of the headset is similar to that of the console, particularly if players choose the white colour option. There are also two more variations, one in all black and one in a distinctive grey camouflage. Whatever choice is chosen, the materials utilised and general design make them seem like an extension of the console. When thoroughly inspecting the set, players may notice several familiar-looking symbols. The headset is outfitted with four useful buttons. Even when wearing the gadget, the mute, master volume, conversation volume, and mic monitoring buttons are simple to discover and utilise. The Pulse 3D headset may be linked wirelessly or through a 3.5 mm audio port using the provided USB wireless adaptor.
The elegant earpads and headband are reasonably pleasant and ideal for 90-minute periods or fewer. Some discomfort may be felt around the user's ears after one and a half hours. Its two microphones aid in transmitting clear signals to teammates. The headset's 3D sound is impressive, thanks to Tempest 3D AudioTech. While not every game is compatible with this technology, players in Sony-made exclusives like Spider-Man: Miles Morales may feel like they're right in the heart of the action. The headset has a 12-hour battery life and good noise-cancelling capabilities.
With all of these capabilities and created exclusively for the PS5, the PlayStation Pulse 3D Wireless Gaming Headset outperformed some much more expensive gaming headsets. Players would be receiving a quality headset at a mid-range price with a price tag of roughly $100. When looking for the finest PlayStation gaming headset, players should go right to Sony's own headset selection.