Gaming headphones have come a long way in recent years. Gaming headset manufacturers like as Razer, Logitech, Turtle Beach, and others have worked relentlessly to develop headphones that offer gamers an advantage. Software and surround sound innovations have expanded and increased hardware capabilities. With so many alternatives available and scant data, it's difficult to determine which ones are the leaders of the pack.
Not all headsets are the same. Some companies go to great lengths to provide the best quality available to their customers. Others may eliminate one or two features to save money. There are entry-level models available at incredibly cheap prices. Which gaming headset a player chooses is a highly personal choice, since what elements are crucial to each individual may vary. However, no matter what market a player is in, there is a distinctive gaming headset.
Here is a list of the Top 5 Gaming Headsets to buy in 2022 –
.
Number 1. Bose QuietComfort 35 Series 2 Gaming Headset
.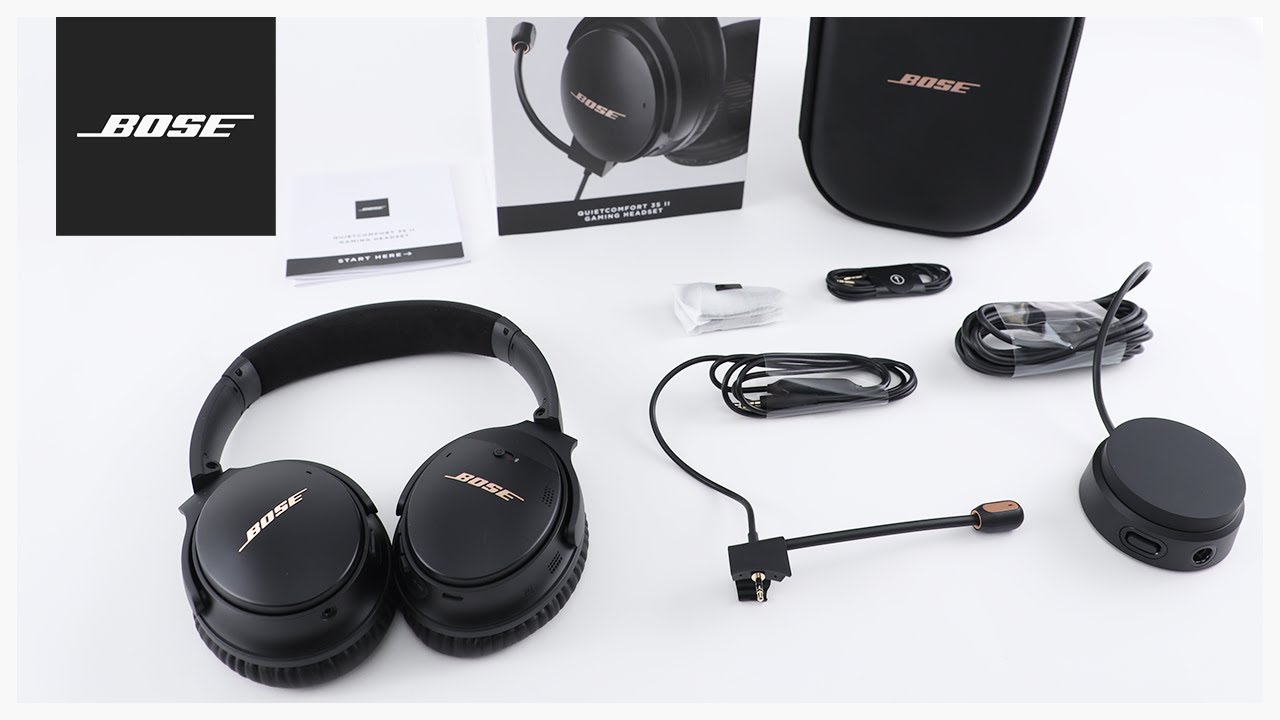 .
For a long time, Bose has been producing high-quality audio equipment. Bose was founded in 1964 in Massachusetts and is well recognized for its premium headphones and speakers. To the surprise of gamers worldwide, they did, however, offer a gaming headset in 2020. They combined their QuietComfort 35 headphones, which are noted for their exceptional noise cancellation, audio quality, and comfort, with a top-tier gaming microphone.
The QuietComfort 35 headset is stylish and sophisticated. They are only available in one colour scheme, which is mostly black with some minor rose gold embellishments. It's incredibly convenient that the headset may be linked wirelessly as well as by cord. The microphone is detachable, which is quite useful since a damaged or broken microphone may be changed without having to replace the complete headset. Everything the user needs, from power and Bluetooth connection controls to volume control, is located on the earcups of the set.
The faux-leather coated memory foam earcups are among the most comfortable ever made. Even after hours of wearing, the user will experience no pain or discomfort. The audio is of the finest quality, as with other Bose devices. The user may get double usage out of them by using them as headphones whether listening to music or watching movies. The detachable boom microphone isn't bad either. Its noise-cancelling technology enables messages to be heard clearly and loudly even in busy surroundings.
.