Apple revealed today that its next event would be held online on March 8th, with an invite bearing the slogan "peak performance" and a colorful Apple logo that might hint at the hues of future products.
Beyond the schedule of 1 p.m. ET / 10 a.m. PT, the firm hasn't said much about what the virtual event would involve.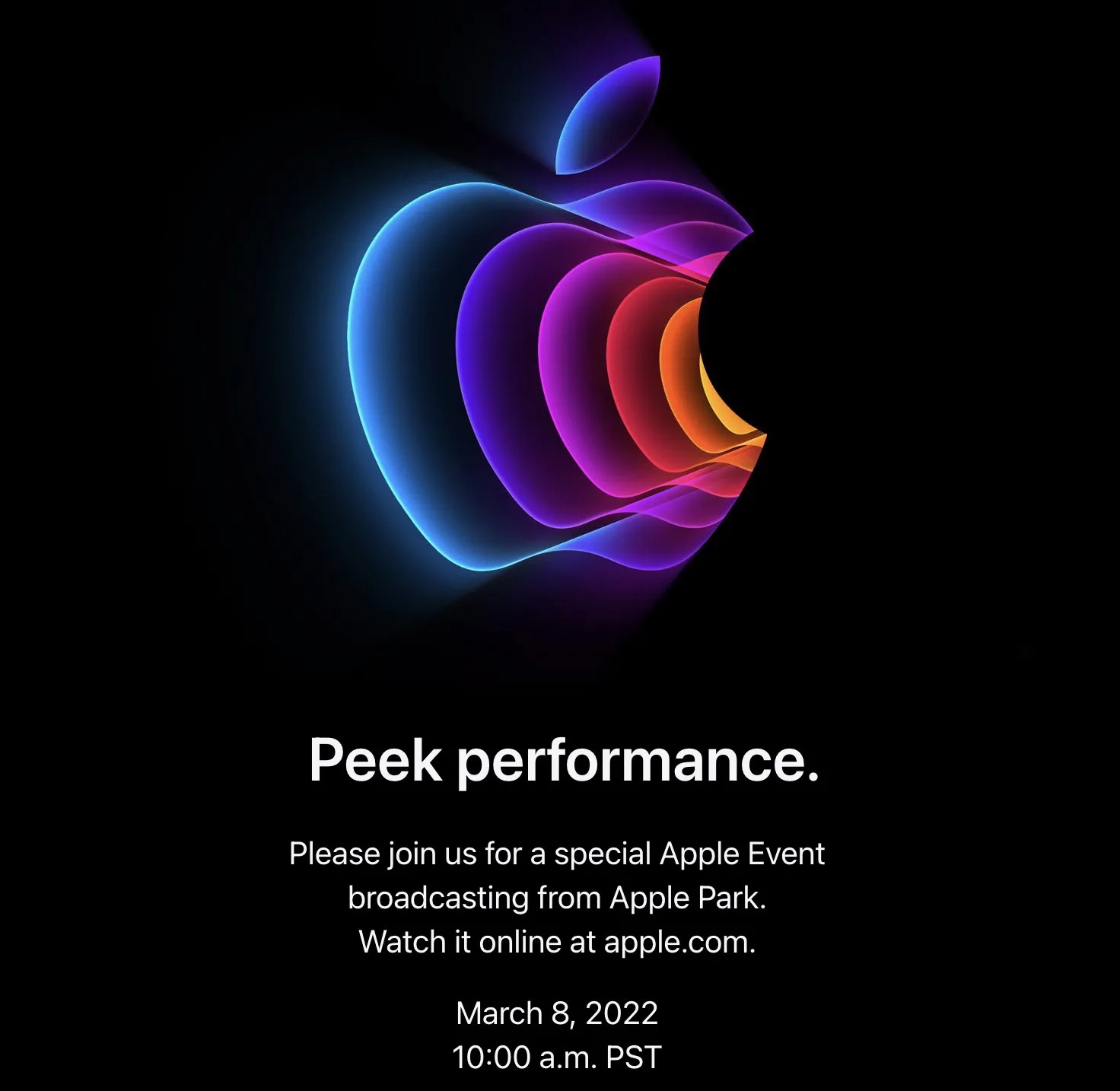 Apple is expected to release a low-cost iPhone SE, which is reported to include 5G, a speedier A15 CPU chip, and improved cameras. It will, however, have the same design as the current iPhone SE, which implies the Touch ID functionality may be retained. They are also reportedly planning to launch an all-new iPad Air which is expected to arrive with a new CPU and 5G for cellular-equipped models.
The Cupertino giant will most likely roll out the iOS 15.4 updates for eligible devices and this will be a feature update where users will be able to unlock their iOS products with Face ID while wearing a mask. Universal Control is also set to make its long-awaited debut. In this, people will be able to use one keyboard and mouse across multiple iPads and Macs.