With so many variations available, you're sure to discover the ideal keyboard for your requirements and budget. Big companies like Logitech, Apple, and Microsoft have a lot of nice alternatives, but don't neglect the quality options from smaller firms; there are some worthy selections from them on our list as well.
There's a large enough selection out there to accommodate your needs, whether you're looking for an ergonomic keyboard for those long days in your home office or a compact model that will work well in your tiny dorm room, and we've compiled a list of the best keyboard options so you don't have to search for them yourself. Right now, the keyboard market is wide, so you'll have no trouble choosing one with the features you want at a price that suits your budget.
.
Number 1. Logitech MX Keys Mini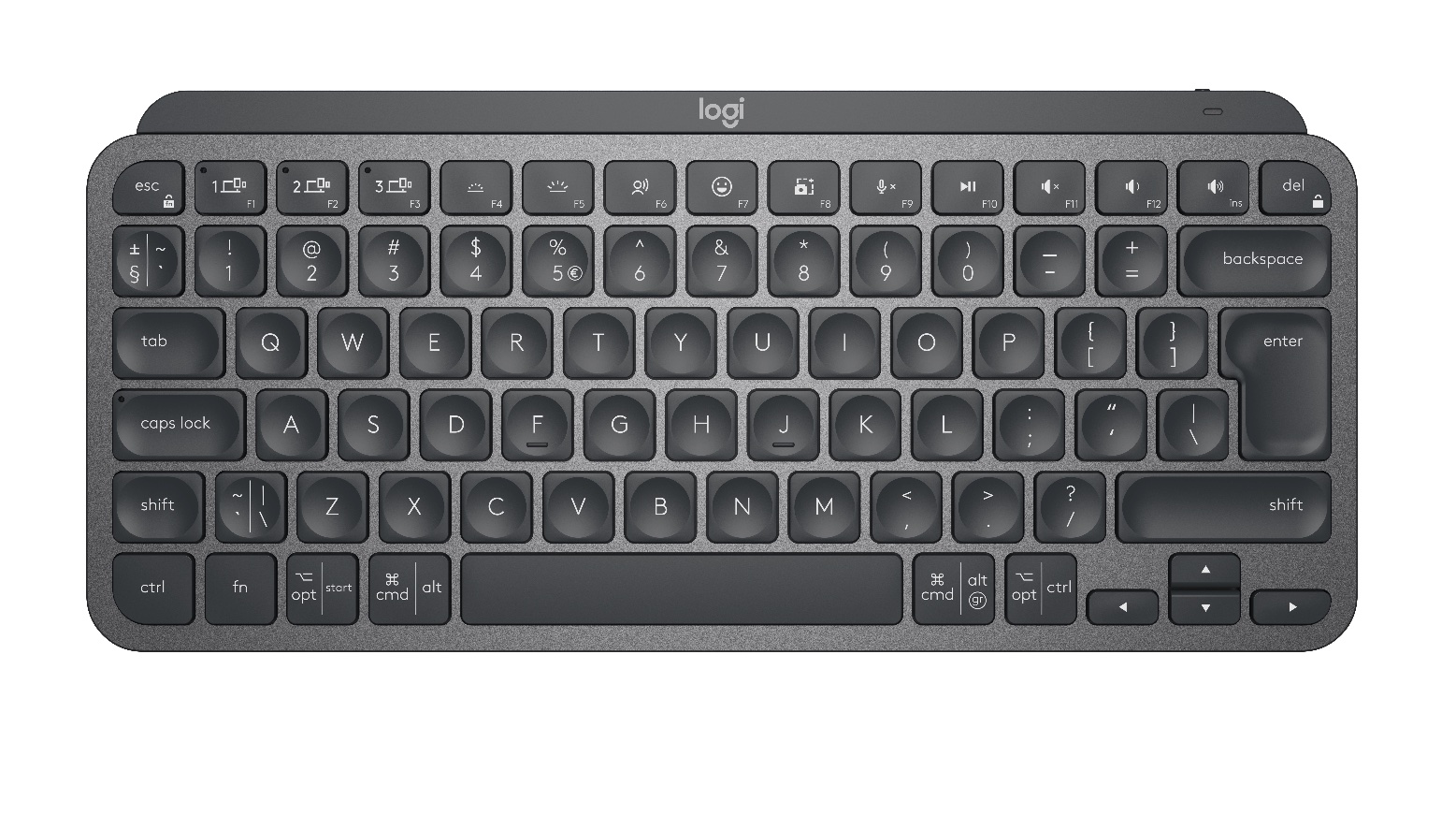 Logitech's MX Keys is one of our favorite daily Bluetooth keyboards, and now it's available in two smaller sizes that omit the number pad and several other keys: MX Keys Mini and MX Keys Mini for Mac. Both cost $100, which is the same as the basic MX Keys. It also comes in three other colors: rose, light grey, and graphite.
We believe that the smaller version is preferable to the full-size MX Keys for the majority of individuals. It saves space on your desk and is more ergonomic since it enables you to keep your mouse closer to your keyboard, resulting in less reaching and better shoulder alignment. The Mini also boasts three additional keys that let you quickly access dictation (available in some countries for Windows and macOS users), emojis, and the all-important muting and unmuting of your microphone for video conversations.
.
Number 2. Razer Pro Type Mechanical Keyboard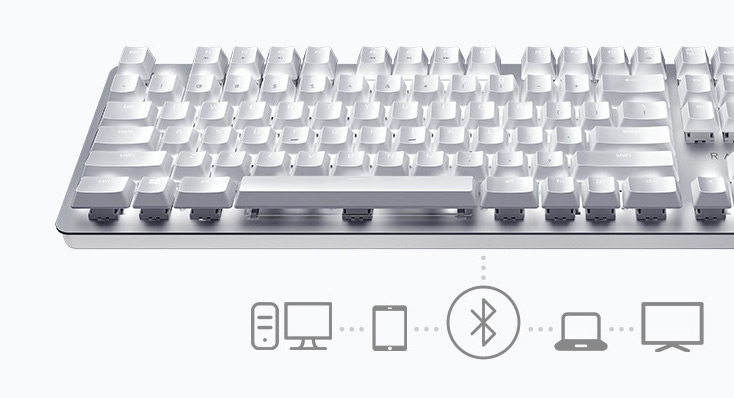 If you're used to a laptop keyboard or a standard compact office membrane keyboard, the Pro Type mechanical keyboard may need some getting used to. However, once you've gotten accustomed to this mechanical keyboard, you'll never want to type on anything else. Razer's orange switches are tactile but not clicky, so you feel the actuation but they're rather quiet; when the keys bottom out, you'll hear a muffled clack. They're not so light that you'll make errors with 45 grams of actuation force, and the mechanical keys don't demand so much effort that your fingers wear out.
The keycaps are soft-touch coated, so you won't be tapping on hard plastic all day. Unlike the company's gaming keyboards, this one lacks RGB LED lighting: Only white LED-backlit keys are available on the Pro Type. The key legends are easy to see even with the lighting turned off. When the LEDs are close to or at their brightest, the RGB backlighting may be changed. However, the tales in between might be difficult to spot. Furthermore, secondary key functions are not lighted, making it difficult to see the symbols on the number keys and media controls. Surprisingly, so are the backlight brightness adjustments. However, key functions may be configured using Razer's Synapse software.
The keyboard can connect to up to three devices through Bluetooth. It may also be used in conjunction with a 2.4GHz USB receiver. It cannot be used as a wired keyboard, however, it may be used while charging and wirelessly linked. The battery life over Bluetooth is advertised at up to 84 hours without the backlight, but just 12 hours with it on. Basically, don't leave the backlight on or you'll have to charge it every day.
.
Number 3. Keychron K3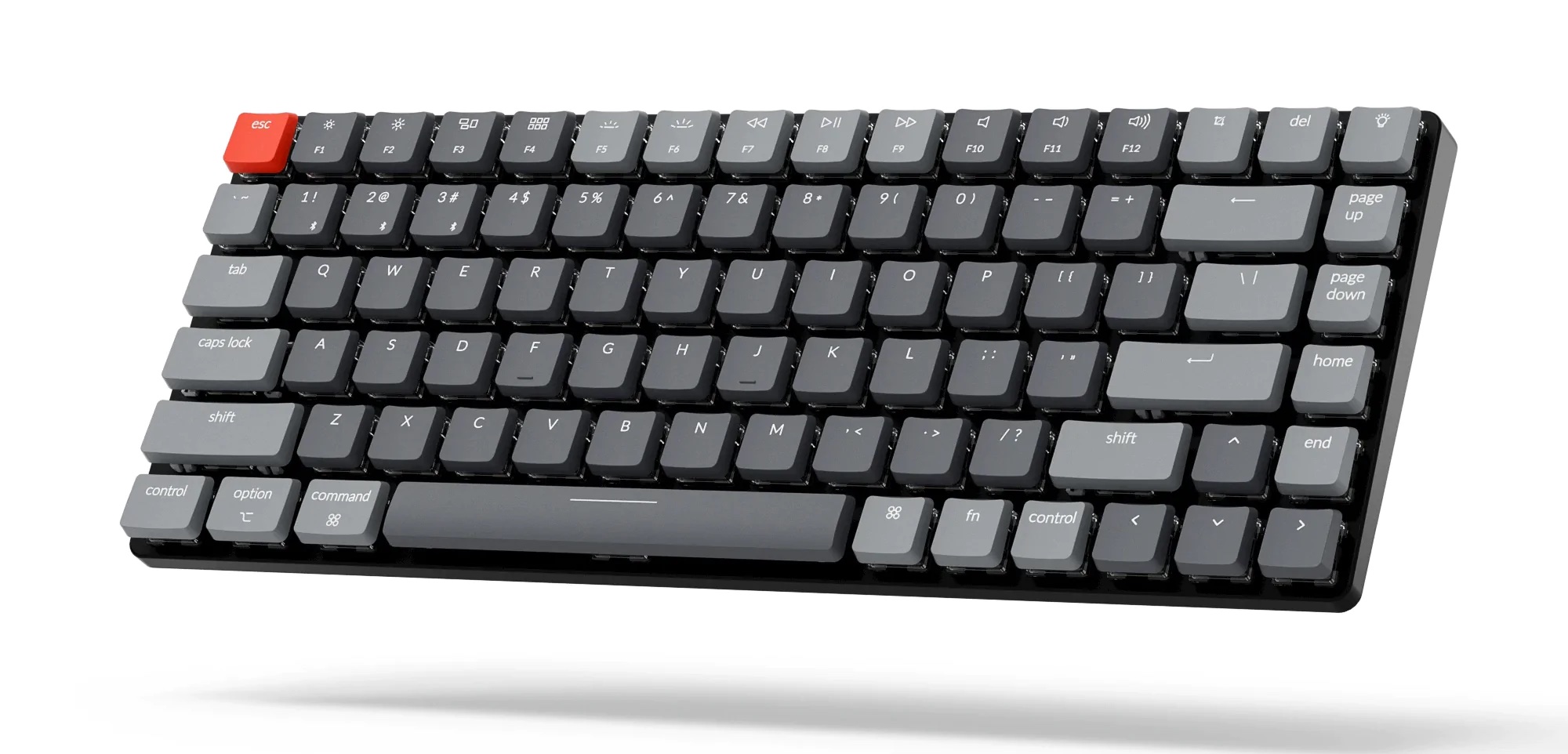 If your business has reopened but you will not be utilizing the same workstation every day, the K3 Bluetooth keyboard is an excellent choice. The tiny, small mechanical keyboard is 75% in size, which means it lacks a 10-key number pad but has function and directional keys. The body is lightweight and durable, composed of metal on top and plastic on the bottom.
The small keyboard is offered with either Keychron's proprietary low-profile optical mechanical switches with a white LED backlight or Gateron low-profile mechanical switches with an RGB backlight. I tried all of the Keychron switches and found that the blue switches had the best sound and feel, but all three selections performed well. Furthermore, if you choose the Keychron switch version, the switches are hot-swappable, allowing you to tailor your typing experience by simply taking out and changing the switches without any soldering.
It is configured for Mac usage out of the box, but Windows-specific keycaps are included as well. A switch on the rear left selects MacOS/iOS or Windows/Android. Another toggle button allows you to choose between Bluetooth (which can connect to up to three devices) and a USB-C-to-USB-A cable. The battery life is adequate, but leaving the backlight on all the time, particularly at its highest levels, can quickly deplete it.