Snapchat is a platform where creators of all kinds can meaningfully grow their audience, build their business and entertain the community of more than 306M Snapchatters using the platform daily.
One year ago, Snap launched Spotlight to lower the barrier to content creation and shine a light on the most entertaining Snaps created by the Snapchat community, no matter who created them.
Spotlight is designed with Snap's values at its core – profiles are private by default and all content is moderated before it can gain distribution. This is done to ensure that Snap can reduce the risk of spreading misinformation, hate speech, or other potentially harmful content.
The positivity of the Snap community is what sets it apart. Their talents, passions, and unique perspectives are showcased on Spotlight every day, and it's been exciting to see Snapchatters' imaginations run wild while using Creative Tools.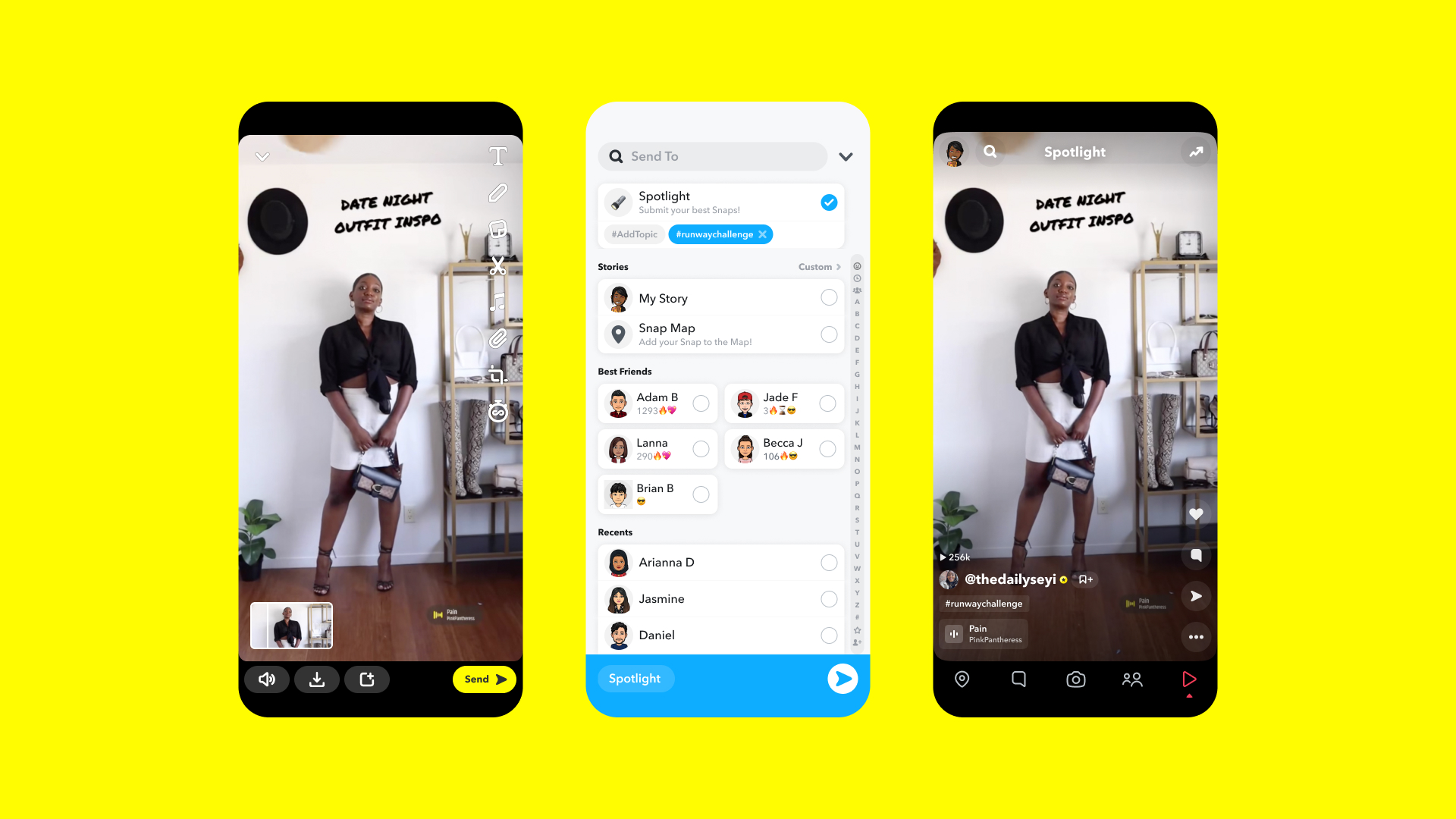 Snap's Cartoon 3D Style Lens, which uses machine learning to turn people into a 3D-animated cartoon in real-time, generated 2.8 billion impressions on Snapchat alone in its first week of release and on Spotlight, the Snapchatter community recreated their favorite childhood movies with them (or their pets!) as the star. In fact, over 65% of Spotlight submissions use one of Snapchat's Creative Tools or an augmented reality Lens.
Snap continues to remain committed to rewarding Snapchatters for their creativity. Snap still makes millions per month available to creators globally for their top Spotlight Snaps.
Over the past year, more than 12,000 creators have collectively been paid over $250 million USD through the Spotlight programs.
It's been exciting to see those spontaneous moments captured using the Snap Camera, next to some of the more performative videos the Snapchatter community creates, all combined with Snap's creative tools – like Sounds and augmented reality Lenses – to make Spotlight an experience that feels distinctly Snapchat.
New metrics on Spotlight:
Spotlight creators are posting 3x as often as they were when Spotlight launched a year ago.
Over 65% of Spotlight submissions use one of Snapchat's Creative Tools or an augmented reality Lens.
Snap is continuing to see more creators leverage its content and product offerings to meaningfully grow their audience and build their business on Snapchat, with over 25 Spotlight creators are also syndicating their show on Discover, and more to launch in the coming months.
In the year ahead, Snap will continue to offer a range of opportunities to meet the needs of creators as they entertain the Snapchatter community while growing their brand. And for Snapchatters, the camera company will continue to make it even easier to follow and view content from their favorite creators – whether that be on Spotlight, Stories, or Discover.