Anybody and everybody who has a knack of keeping themselves updated with the latest technology that comes into the market has been praising about Nvidia Shield. For some it's the out of the world experience and for some it is the state of the art Android hardware. The names given to this handheld console are many but all are unanimous about one thing – they didn't expect something like this could really exist and it would be so effective. In terms of ergonomics, response and wonderfully built controller, this one surely is a winner all the way.
Let's get into some details now –
Battery
Nvidia comes with 38 Whr built in Li-Ion batteries. 5-10 hours of gaming is promised by Nvidia and you can also enjoy HD video playback for 24 hours. The experts are little concerned about the weight because a smartphones battery which are generally considered to be strong enough dries up very easily while playing 3D games and here a maximum of 10 hours is promised by the maker.
Console grade
The device lives up to the expectation and performs as it promises. You have 2 joysticks, a D-pad, left/right bumpers, ABXY buttons, start / back / home / volume buttons, left / right analog triggers and a multi function NVIDIA / Power button.
Retinal
It is the display which the Nvidia calls retinal. The project shield is a 5 inch display which comes with 1280 X 720 HD resolution. You are provided with 294 ppi pixel density which is better than most of its contemporaries or you can say competitors. Due to the Tegra 4's direct touch technology, the touch response is far better than any other devices. The only thing is that it would have been better if the bezel didn't take up so much space.
Speakers
The speakers are custom designed and the controller's deep body adds up to the advantage. For better bass response there are two tuned ports. The company has gone to the extent of comparing the sound to any high end laptops. They say that Shield provides much better sound quality.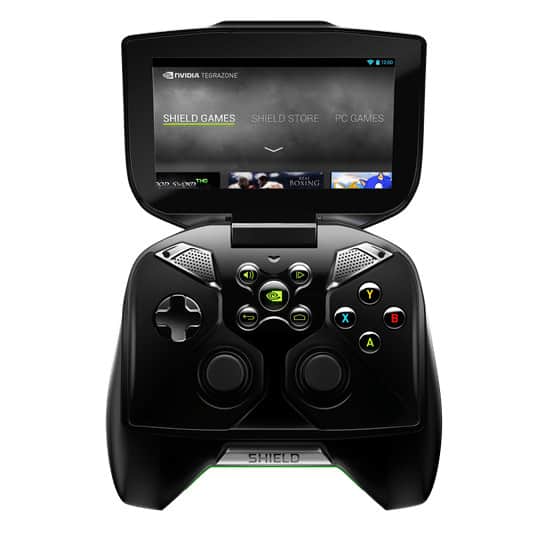 Nvidia Tegra 4 Mobile Processor
The gaming experience is awesome with this 5 inch display Nvidia Tegra 4 mobile processor. The feature that comes with this console doesn't affect the battery life. The Tegra 4 processor includes a 72 core Nvidia GeForce GPU and for the Android games which are graphic intensive there is quad core ARM A15 CPU.
PC Gaming Experience
With the help of Nvidia Shield you will now be able to play those games which are exclusively meant for PC. You can transfer the game over to your Shield with the help of Wi-Fi. Now enjoy the game with great sound quality and the graphics are also of high quality. Syncing a Bluetooth controller will enable you to play your PC games and Android games in full HD quality. Even if you are not playing the game in your personal computer, the fun and thrill are still the same or you can say it just doubles.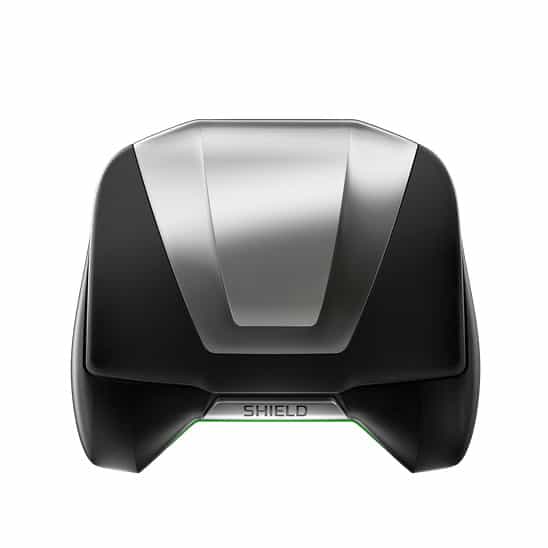 Gamepad Mapper
You can expand your library of games by plugging in controller support to all the games that are based mainly on touch as this will provide the Shield with complete power.
Movie experience
Not only is the console famous for gaming but it also provides you with unbelievable picture quality and plays all kind of movie files like that of FLV, MKV and also 4K Media on the next generation 4K TVS in the console itself. It has an amazing 15 hours of video playback capacity.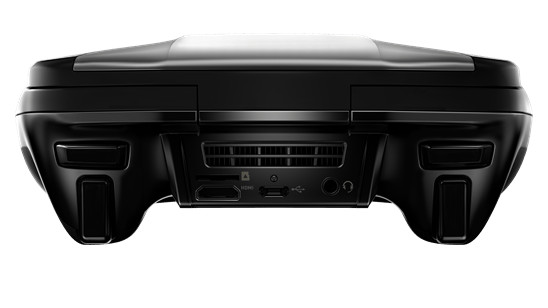 Revisiting the past
The graphics are amazing as if the pictures come to life. The gaming controller, sound which is sure to blow you away and it can play you hundreds of game. If you want to play some of the oldest games that you really enjoyed playing few years back then with the help of the emulator you can relive your past. You can enjoy the old gaming days once more with the game emulators which you will find in the Google play.
Price and places where it is available
Though the price is 249$ but that won't deter the game enthusiast from possessing this Shield in their hand.
More than just gaming experience
You can watch movies, play your favorite music and dig into Google play to find a treasure of books, TV shows and apps that will make your day. Entertainment in all the form available is present in this device. With touchpad selection available, the navigation is really easy and simple.
Everybody is waiting anxiously to know how much they have to pay to own this device!
| | |
| --- | --- |
| | Specifications |
| Processor | Tegra 4 at 1.9GHz |
| Memory | 2GB |
| Display | 5-inch 1280×720 (294 ppi) multi-touch "Retinal" display |
| Dimensions |  158x135x57mm |
| Weight | 579g |
| Audio | Integrated stereo speakers with built-in microphone |
| Storage | 16GB Flash Memory |
| Wireless |  802.11n 2×2 Mimo WiFi, Bluetooth 3.0, GPS |
| Connectivity | Mini-HDMI output, Micro-USB 2.0, MicroSDXC storage slot, 3.5mm stereo headphone jack with microphone support |
| Motion Sensors | Three-axis gyro, three-axis accelerometer |
| Battery | 28.8Whr |
Best in hardware, performance,battery life complete Android games available for playing but not all support the console keypads Game stream from PC is buggy .