Whether you are looking to get more productive at your workplace, or simply planning to stay fit; whether you are looking to enhance your imaging skills or just wanting to have an impressive gaming experience, Microsoft Windows Phone Store has something for everyone. From the 300,000 odd apps on its virtual shelves, all tested and certified, we have compiled an exclusive list of must-have apps in the region. Skim through and enjoy the Windows Phone experience.
PhotoMath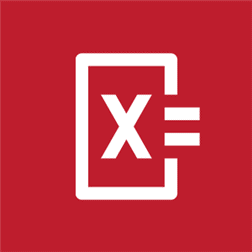 Mathematics is a dreaded subject for many of us. Thankfully, apps such as PhotoMath are here to provide the much-needed relief, breezing us through those gibberish-looking equations and logarithms. Touted to be world's first camera calculator, all you need to do with PhotoMath is point the camera towards a mathematical expression, and the result instantly pops up on your screen. Alternatively, by pressing the steps button, you can view the full step-by-step solution to the problem. While children can use the app as a tool to learn the basics, parents can use it to check their children's homework. PhotoMath currently supports basic arithmetics, fractions, decimal numbers, linear equations and several functions like logarithms.
Tetra LockScreen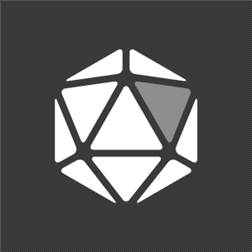 Tetra LockScreen is a sleek app that brings widgets to your smartphone's LockScreen. Essentially a Microsoft Garage project, Tetra LockScreen allows you to view your upcoming calendar events, your current location on a street map, while also access your stopwatch. It even has an activity tracker, which give users the ability to track their steps, distance or approximate number of calories burned, all in a fast, fluidic and intuitive interface. Each widget comes with its own configuration setting, and you can choose which widget to display on the screen. The app also provides options to change the Lock Screen background.
IcFlix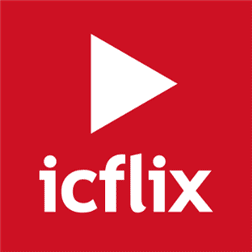 Take your favourite show or movie with you on-the-go with IcFlix. With this app, you can keep yourself constantly updated with instant streaming of Hollywood, Bollywood, and Jazwood (Arabic content) on your Windows Phone. Watch thousands of movies, TV series, documentaries, and cartoons with the press of a button. Hollywood streaming is available in the Middle East and North Africa; Jazwood is available worldwide; and Bollywood streaming is available worldwide, excluding India. All Lumia users across the Middle East get 1 month free unlimited access upon first activation.