Apex Legends is the latest entry in the Battle Royale game market, that has seen Fortnight and PUBG claiming top spots. Apex Legends has been developed by Electronic Arts (EA) and boasts exciting gameplay, engaging graphics, and hours of entertainment. As of today, Apex Legends has officially broken Fortnite's record of 10 million downloads in the first week by surpassing 25 million downloads.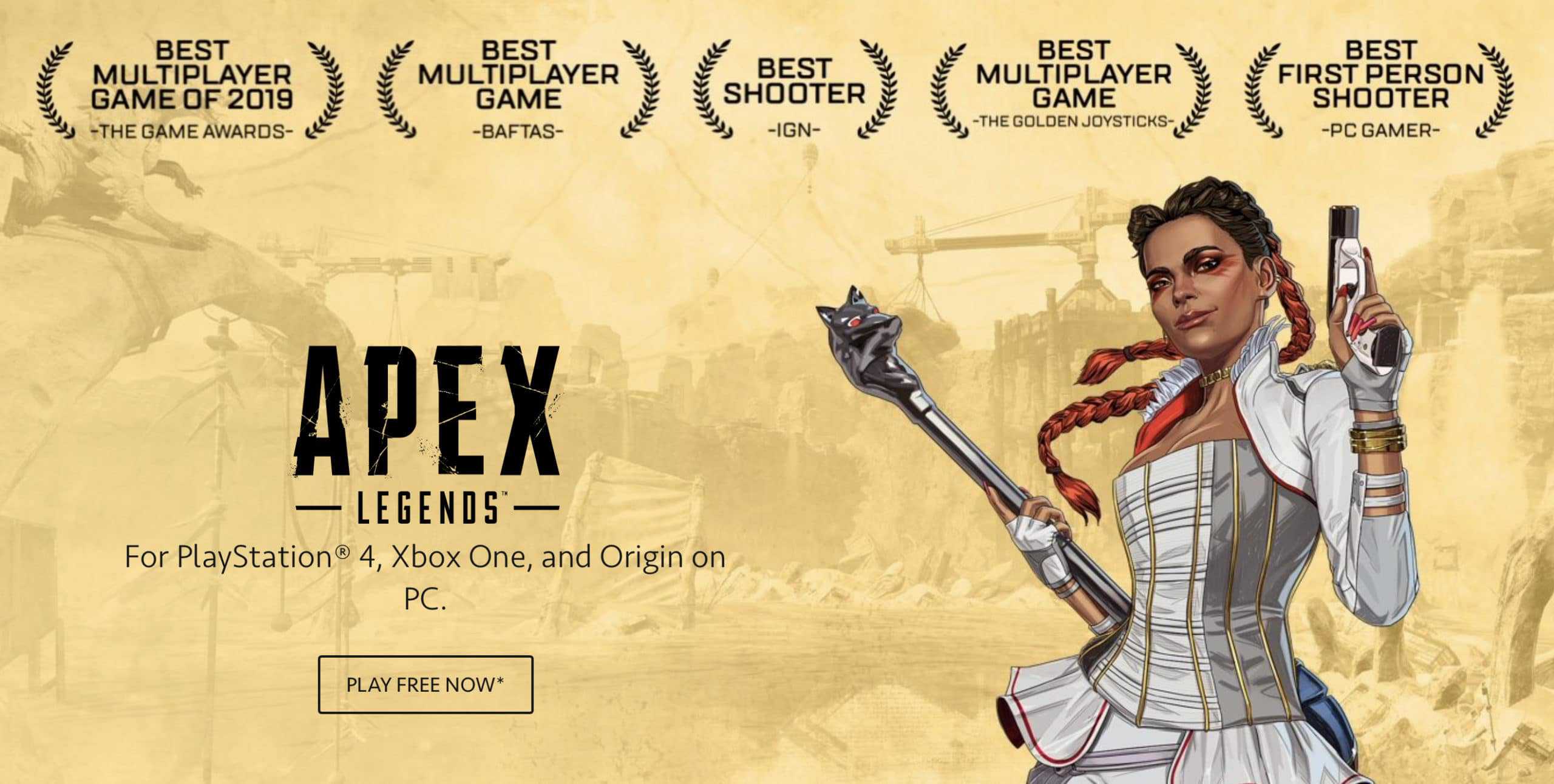 The character designs have attracted users in the thousands, but there is already an outrage among a few die-hard fans, that the game just refuses to start. This can be very frustrating and we thought, instead of waiting for the patch to come from EA, let's try and fix the problem ourselves.
In this tutorial, we will show you some solutions that you can try if Apex Legends fails to launch on your PC.
Solution 1. Run Apex Legends as the Administrator
The most basic problem that can haunt the launch of Apex Legends is the lack of adequate permissions on your PC. To solve this, just Right-Click on the .exe file of Apex Legends and click on the 'Run as administrator' option from the drop-down menu.
If you do not want to keep doing this every time you wish to play the game, then follow the instructions below.
Step 1. Right, Click on the .exe file of Apex Legends.
Step 2. Click on the 'Properties' option from the drop-down menu.
Step 3. In the properties window, click on the 'Compatibility' tab.
Step 4. Check the 'Run as Administrator' option.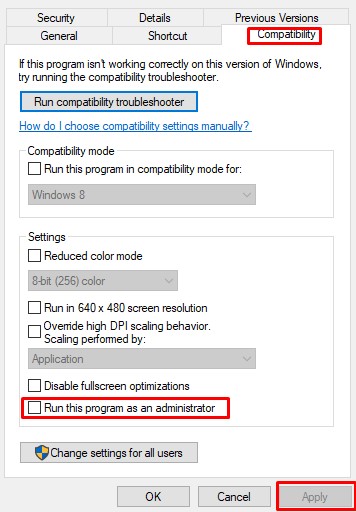 Step 5. Click on 'Apply' and then 'OK'.
By running as administrator, Apex Legends receives all the necessary permissions to run properly on the PC.
Solution 2 – Update the Apex Legends game
Step 1. Open the Origin application on your PC.
Step 2. Login to your Origin account if you have not done so earlier.
Step 3. Click on the 'My Game Library' tab. This will display all the games you have downloaded via Origin.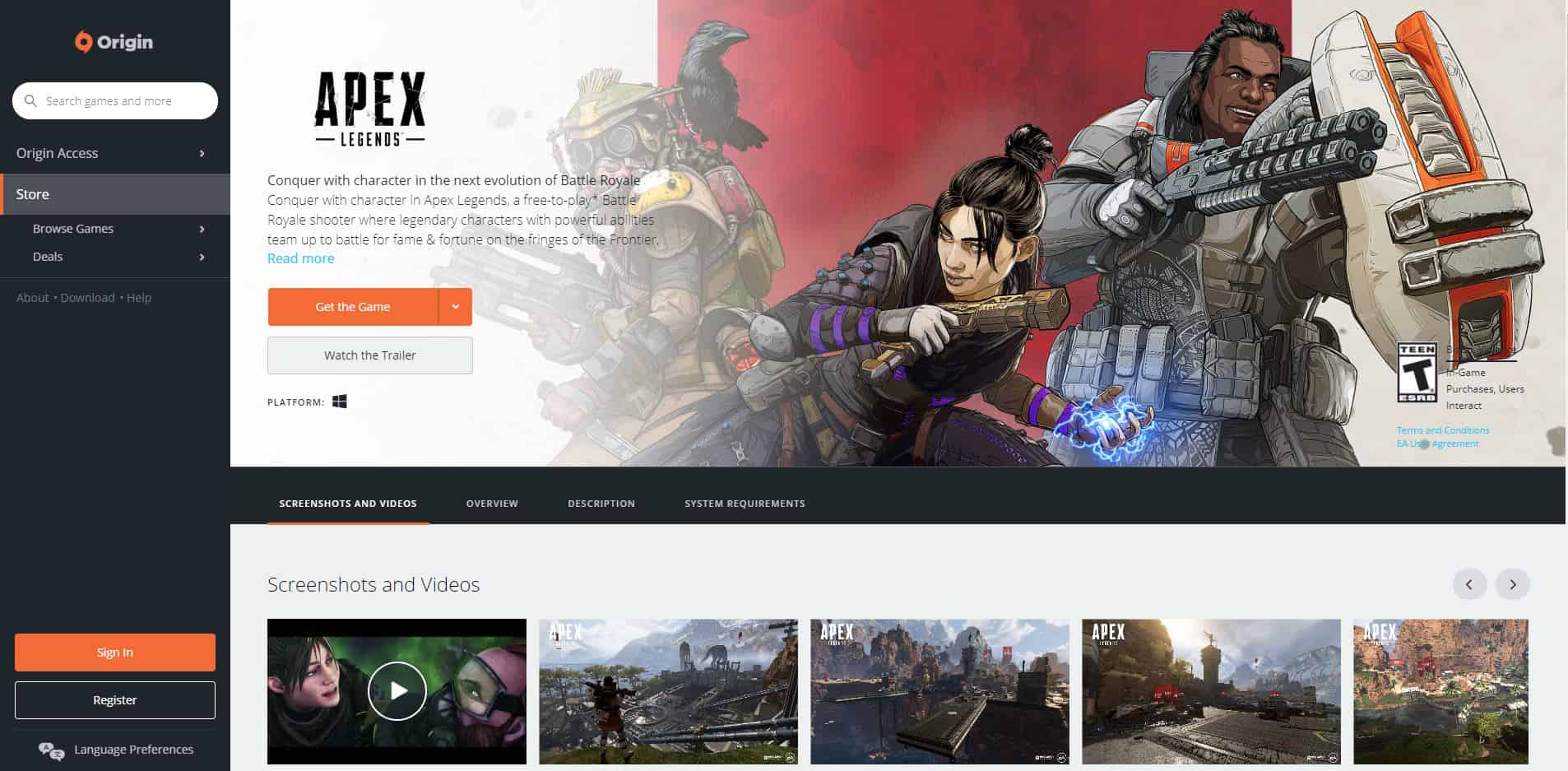 Step 4. Right-Click on the Apex Legends tile.
Step 5. Click on the 'Update Game' option from the drop-down menu.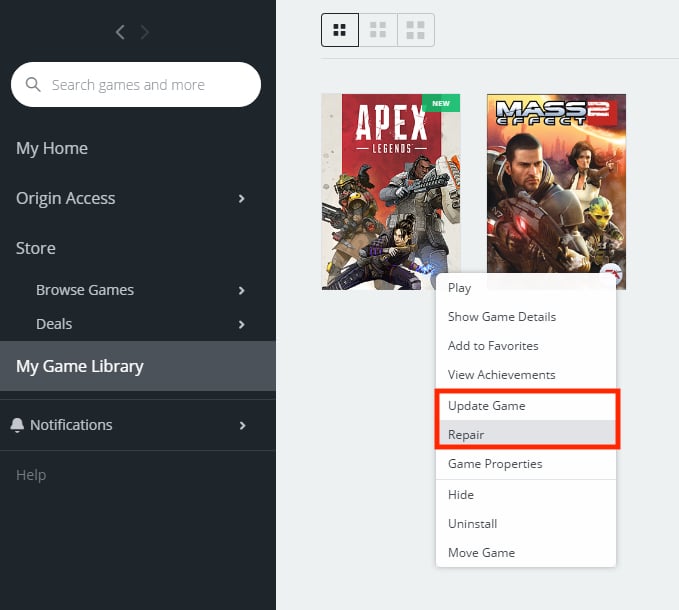 Step 6. Origin will now download and install any pending updates for Apex Legends.
Alternatively, you can also click on the 'Repair Game' option to run a troubleshooter that will look for inherent bugs and help you fix them.
These are the two surefire methods that you can use to fix the Apex Legends game on your PC.