Marvel Studios' Phase Four is now over with the release of Black Panther: Wakanda Forever. Although this chapter in the franchise has proven to be the most polarising, its last film includes some of the most important hints about where Phase Five will lead audiences.
Actually, that's moviegoers and Disney Plus subscribers. The underlying theme of Marvel's Phase Four may not be anything on the screen, but rather the studio's efforts to integrate the new miniseries format into the MCU. With it comes a slew of new characters who will almost certainly have roles to play in Phase Five that may have more parallel plots moving forward than any previous point in the Infinity Saga. So, what can supporters expect in the future?
The Multiverse Saga will conclude with the immensely popular Kang Dynasty and Secret Wars tales, however, Phase Four revealed very nothing about how these old and new superheroes will get there. It did, however, establish two major concerns, owing mostly to Loki and the Black Panther sequel. Kang (or He Who Remains) will always come out on top because multiversal hindsight is 20/20. Furthermore, rival political groups on Earth are engaged in a new type of not-so-secret conflict.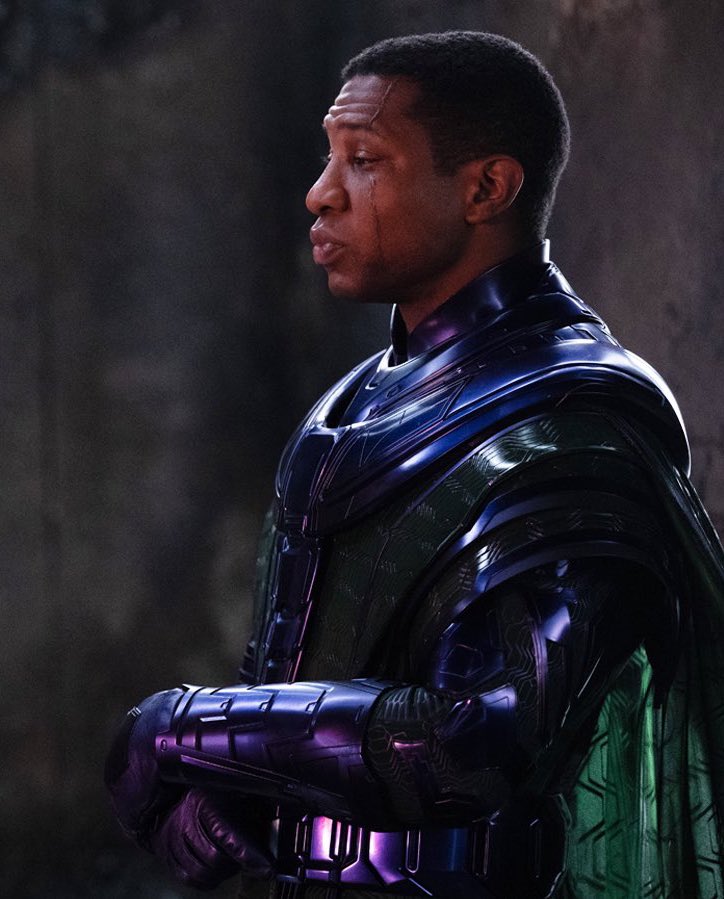 Productions such as The Falcon and the Winter Soldier, Spider-Man: No Way Home, Doctor Strange 2, and Ms Marvel helped to familiarise audiences with themes like global political turmoil, magical space bangles, and the universe. However, these are mostly side dishes, not the main entrée. For those larger battles to grow into Phase Six, it is likely that Marvel's heroes will take a considerable number of Ls in Phase Five, especially given that it all concludes with a bunch of antiheroes banding together under CIA guidance.
Furthermore, the official hype for Thunderbolts, as well as reported narrative leaks for Ant-Man and the Wasp: Quantumania and The Marvels, as well as the teaser for the former, all suggest bleak prospects for the good people. Scott Lang needs to save his daughter Cassie, which will very certainly lead Kang to get precisely what he wants from him. Furthermore, given that Ant-Man is one of the MCU's biggest comedic reliefs and no one except Loki knows who Kang is at the moment, it's not difficult to envision Scott dying at the conclusion of the film or discovering he's done something bad.
In the same vein, the title of Captain America 4 is "New World Order." This may delight conspiracy theorists as well as Valentina Allegra de Fontaine, especially given her Wakanda Forever goal. Val wants to get America's hands-on Wakanda vibranium, and having a national hero like Bucky Barnes in her Thunderbolts may be just what she needs.
Except for Marvel's new "street-level" characters like Echo, Blade, and Daredevil, it doesn't appear like superheroes will be doing very well for a long time. It could be time for the Avengers to reassemble.
New Avengers Are Needed
In the midst of so much turmoil in the MCU, it's worth noting that the Avengers are now dissolved. Shang-credits Chi's included the final few members of the supergroup, giving him a strong contender for a slot. Because Thor is already scheduled for the future and Doctor Strange is still available, it is unclear whether Captain Marvel will return.
Most Marvel characters appear to be out and about right now, dealing with their own issues. That was Phase Four and maybe Phase Five, until the New World Order and the gravity of Kang's threat became clear. These two occurrences are more likely to spark the formation of a new Avengers team, initially to deal with the earthly difficulties posed by the Leader, Thunderbolt Ross, and Val, and subsequently with considerably greater stakes in the actual Avengers movies.
As if that weren't enough, the MCU also has to say farewell to the Guardians of the Galaxy and cope with other cosmic issues. Because of the Eternals' hostile reaction, this is becoming a more challenging mission. With up to seven seats remaining vacant in Marvel's Phase Six pipeline, the next stage must at least complete establishing the chaos on Earth, which is why Daredevil and the company should join the conflict.
To summarise, Phase Five will primarily focus on Earth and how issues in outer space begin to affect life on the third rock from the sun. This also explains why the enormous Secret Invasion plot will be trimmed down. There's a lot going on in the MCU right now, and Phase Five will be bookended by films with hazards unlike anything viewers have seen in the previous two years.
The most difficult aspect of Phase Four was its writing. Although many people despised the lack of a common route leading up to its conclusion, the following few years will be quite different. Kang, like early Thanos, becomes a lurking menace at this point. Given that Loki was the first Disney Plus series greenlit for a second season from the start, there's a lot of groundwork to be done, even if the main events at this point may be the political fallout-related New World Order and Thunderbolts. Simply told, anticipate those grandiose cinematic crossovers to return with a bang, as well as lots of cameos.