When it comes to web browsers for the PC, we have two main categories – Browsers developed by the parent company (Chrome, Safari, Edge) and browsers developed by third-party companies or developers (Opera, UC, Firefox, etc).
While the first category fo browsers come inbuilt and as default browsers when we buy the corresponding PCs or Laptops, the second category of browsers, that is, the third-party browsers is available as free or paid downloads on the internet. One such browser is the Opera browser.
Now, it is important to note, while most third-party browsers are not exactly safe, the Opera browser has been around in the market for a while and gained widespread popularity when we were in the era of the Nokia feature phone. Opera as a company has grown through the years, and after multiple iterations, they have finally come up with the new Opera browser for PC with an in-built VPN.
For those of you who don't know, VPN stands for Virtual Private Network, and to put it simply, it makes sure you can maintain your anonymity online and helps you enjoy a hassle-free browsing experience. For those of you who love streaming content, a VPN allows you to access content that is unavailable in your country.
When it comes to compatibility, you have to commend Opera on making their browser compatible with every OS and every mobile platform in the market, including the more stringent customers like Mac and Linux.
If you want to download and install the Opera browser on your PC, this is how you can get it.
Open the web browser on your PC.
In the URL bar, type in – https://www.opera.com/hi/download

Scroll through the list of the available versions of the browser and click on the 'Download' button.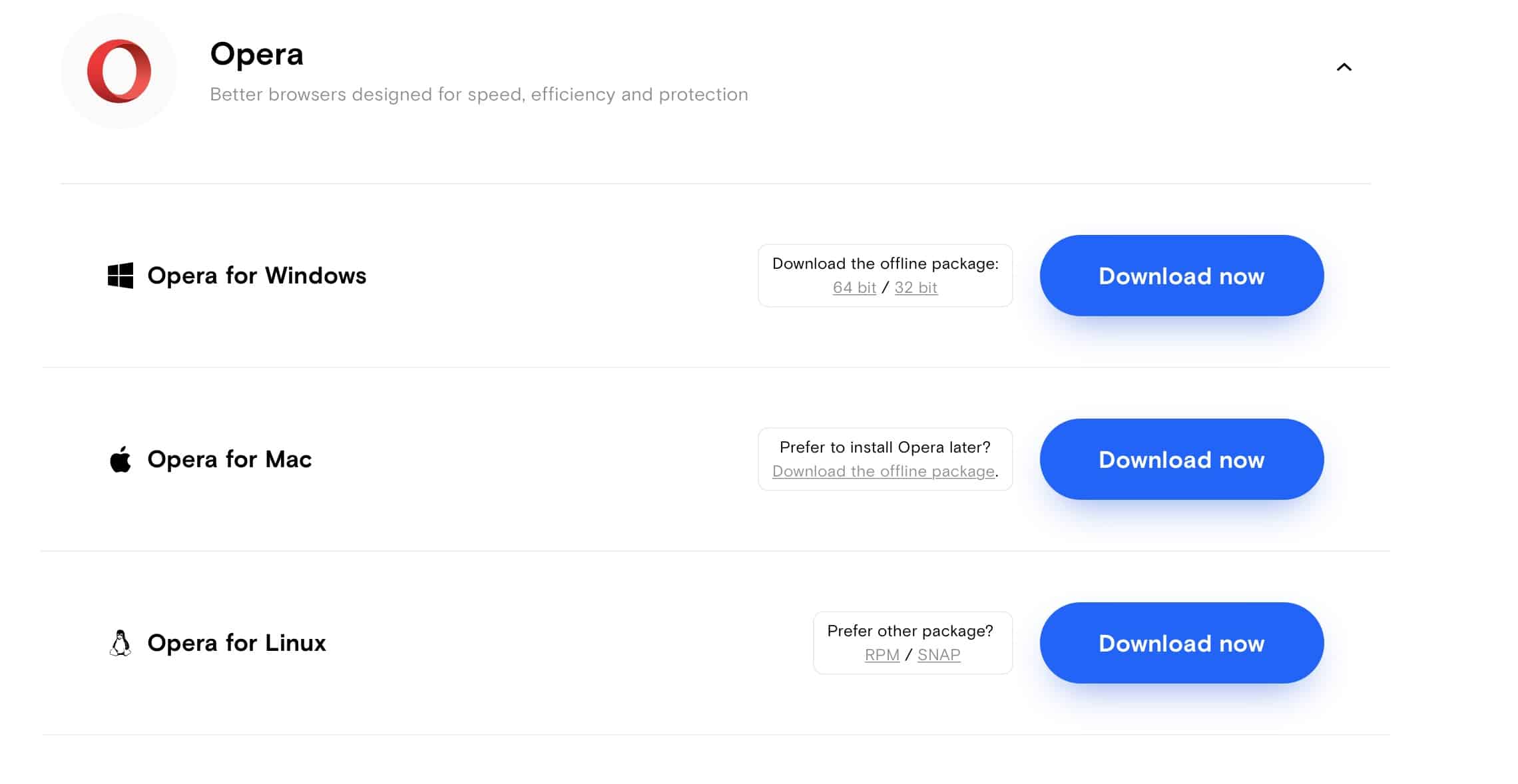 Follow the on-screen instructions to install the browser on your PC.
In a few moments, you will have the Opera Browser with a built-in VPN installed and ready to go on your system.