Uber Eats is adding a group ordering and bill splitting function, which should make it easier to guarantee that your friends and family members pay their fair amount.
Rather than passing your phone over to each member of the party to place their orders, you can now initiate a group order directly from the Uber Eats app. To do so, visit the restaurant's website, click the three dots in the top-right corner, and then click "group order."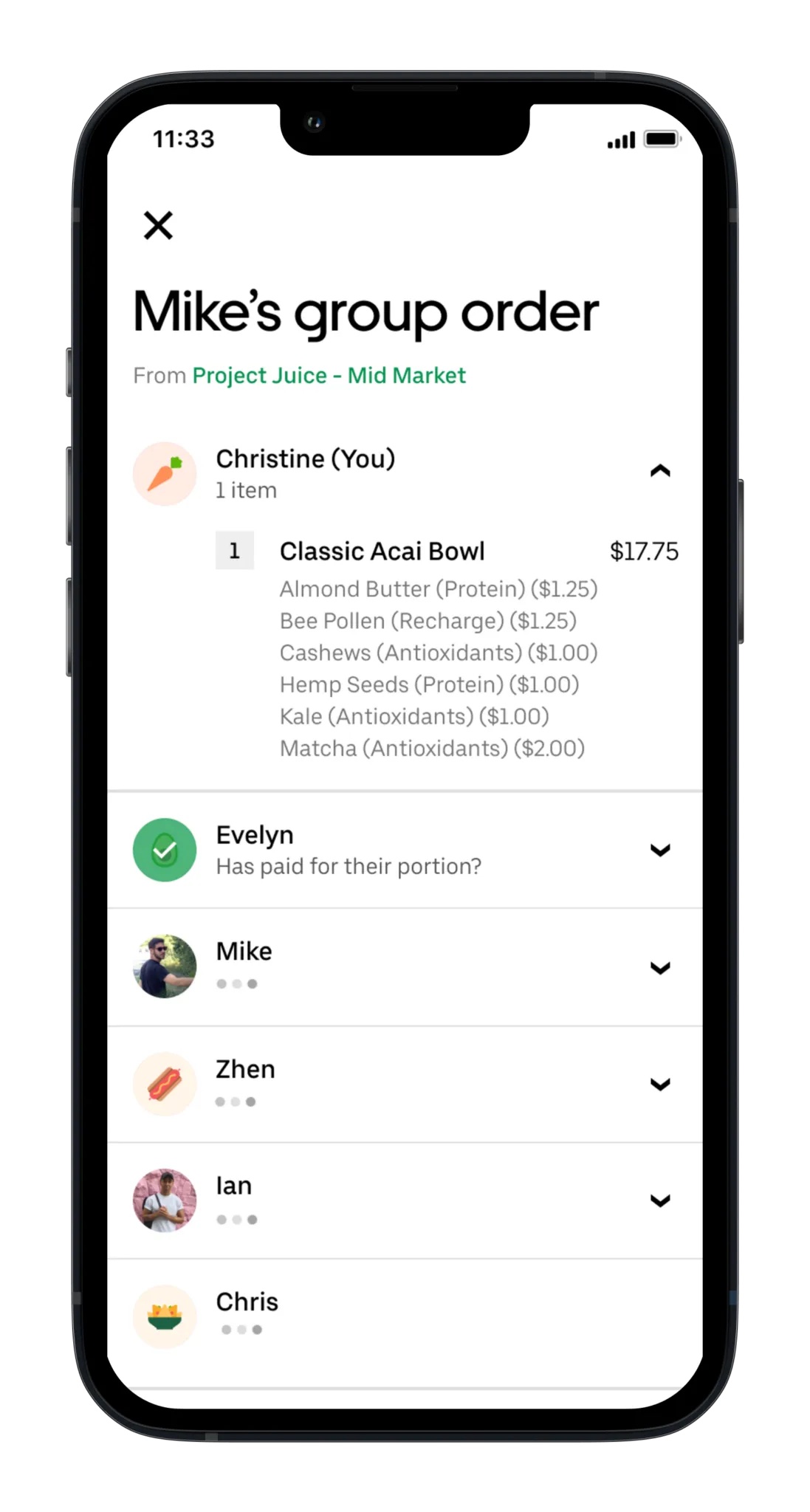 You may then invite group members by selecting them from your phone's contacts; they will each receive an order link via text message (and will be required to download the app if they haven't already). Your visitors can then select and pay for their own food.
However, if you're feeling very generous, Uber Eats allows you to cover the entire price while also setting spending limitations to discourage users from buying the most expensive item on the menu. Whether you pay the bill in full or in part, Uber claims that all food will be delivered at the same time.
Additionally, if you're arranging a gathering, Uber allows you to create group orders up to seven days in advance. Individuals can select their food within a specified time limit, and Uber will warn them if they forget.