What happens in the real world happens on Twitter, and love is no exception. Messages of "I love you," "Je t'aime," "te amo," or "????" are sent each day on Twitter, so they looked into which countries are saying it the most and as it turns out, this map shows how people are expressing "I love you" across the globe in 100 different languages. No love for Antarctica though.
The United Arab Emirates is ranked #4 globally as among the most "in love" countries. The full list is available at the bottom of the map. While folks are always expressing their love for one another on Twitter, they're also Tweeting about major relationship milestones. Below they've visualized the "Calendar of love" on Twitter, which shows when people are most likely to experience certain significant moments like marriage and divorce, according to Tweets.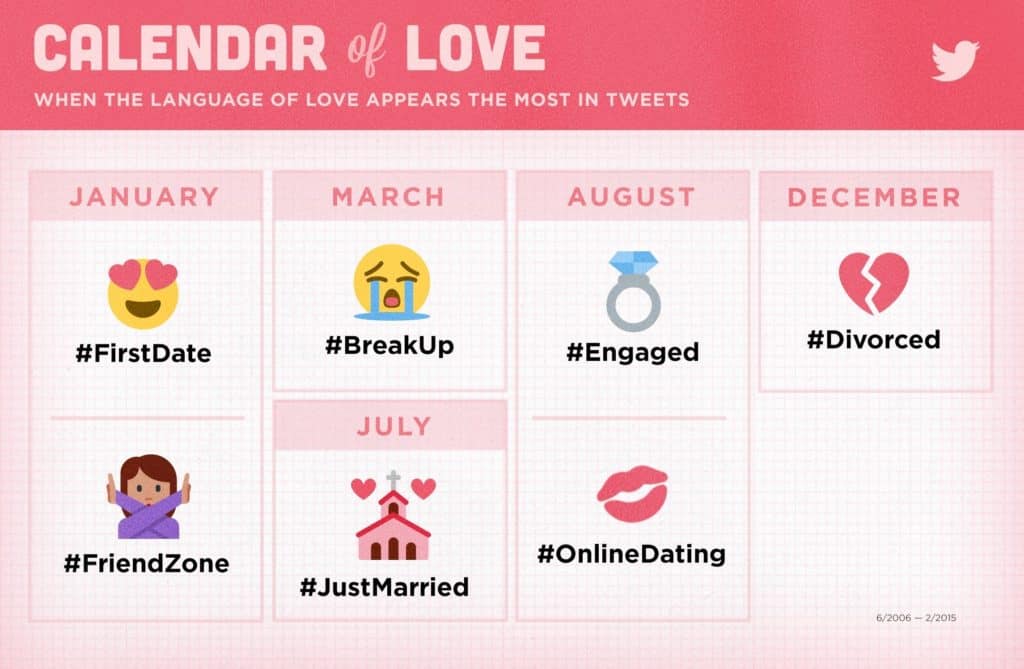 Having a good valentine's ? From all of us at Techplugged, have a happy valentine!