Earlier last year, I took part in the closed beta for Battlefield: Hardline and it's come a long way since then with several improvements and game fixes. This month, – Visceral Games has opened up the beta for multiplayer beta from February 3 to February 8. So get cracking if you want to experience Hardline before it comes out next month. The beta will be available to all players around the world on Origin for PC, PlayStation 4, PlayStation 3, Xbox One and Xbox 360.
"There's nothing more valuable to our team than the relationship we have with our community. Their passion feeds our passion and their feedback has definitely helped make Hardline a better game, we want them to play the hell out of the beta next week and trust that they'll keep that feedback coming so we can continue to fine tune the game." – Steve Papoutsis, General Manager of Visceral Games and Executive Producer of Battlefield Hardline.
Once you're in the game, you should be able to see how progression works, it's quite different from previous installments and you may see slight similarities to the familiar setup of Counter Strike and Payday here. You can navigate the battlefield with ziplines, muscles cars, grappling hooks, it seems there are more ways than ever to get your stylish kills on youtube with this installment. Hacker mode will be familiar to players who've played Commander mode on Battlefield 4 which will give players the edge over the opposing team.
Specs
EA has also released the full specs for the game for PC which runs on the Frostbite 3 engine, simply put if you can run Battlefield 4, you shouldn't have a problem playing Hardline.
Minimum:
OS: WINDOWS VISTA SP2 64-BIT (with KB971512 Update)
PROCESSOR: Athlon II / Phenom II 2.8 GHz, Intel Core i3 / i5 2.4GHz
MEMORY: 4GB RAM
GRAPHICS CARD: ATI Radeon HD 5770 (1GB), NVIDIA GeForce GTX 260 (896 MB)
HARD-DRIVE: 60GB
DIRECTX 11
Recommended:
OS: WINDOWS 8 64-BIT (with KB971512 Update)
CPU: INTEL QUAD-CORE CPU, AMD SIX-CORE CPU
MEMORY: 8GB RAM
GRAPHICS CARD: AMD Radeon R9 290, NVIDIA GeForce GTX 760
GRAPHICS MEMORY: 3GB
HARD DRIVE: 60GB
DIRECTX 11
Low-mid range pc's with 4GB RAM may experience performance drops, which EA has addressed that it's an issue with the open beta and the full game will be fully optimized.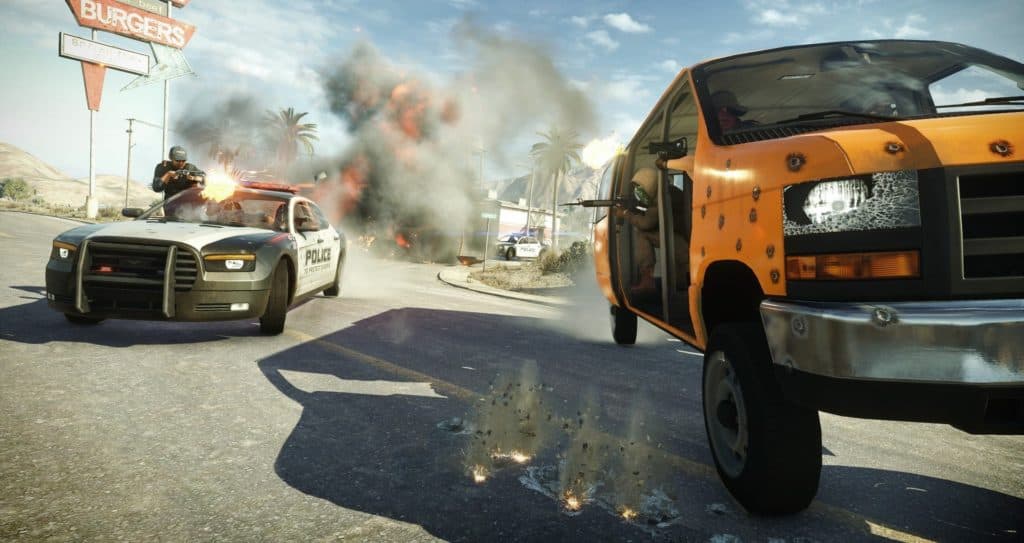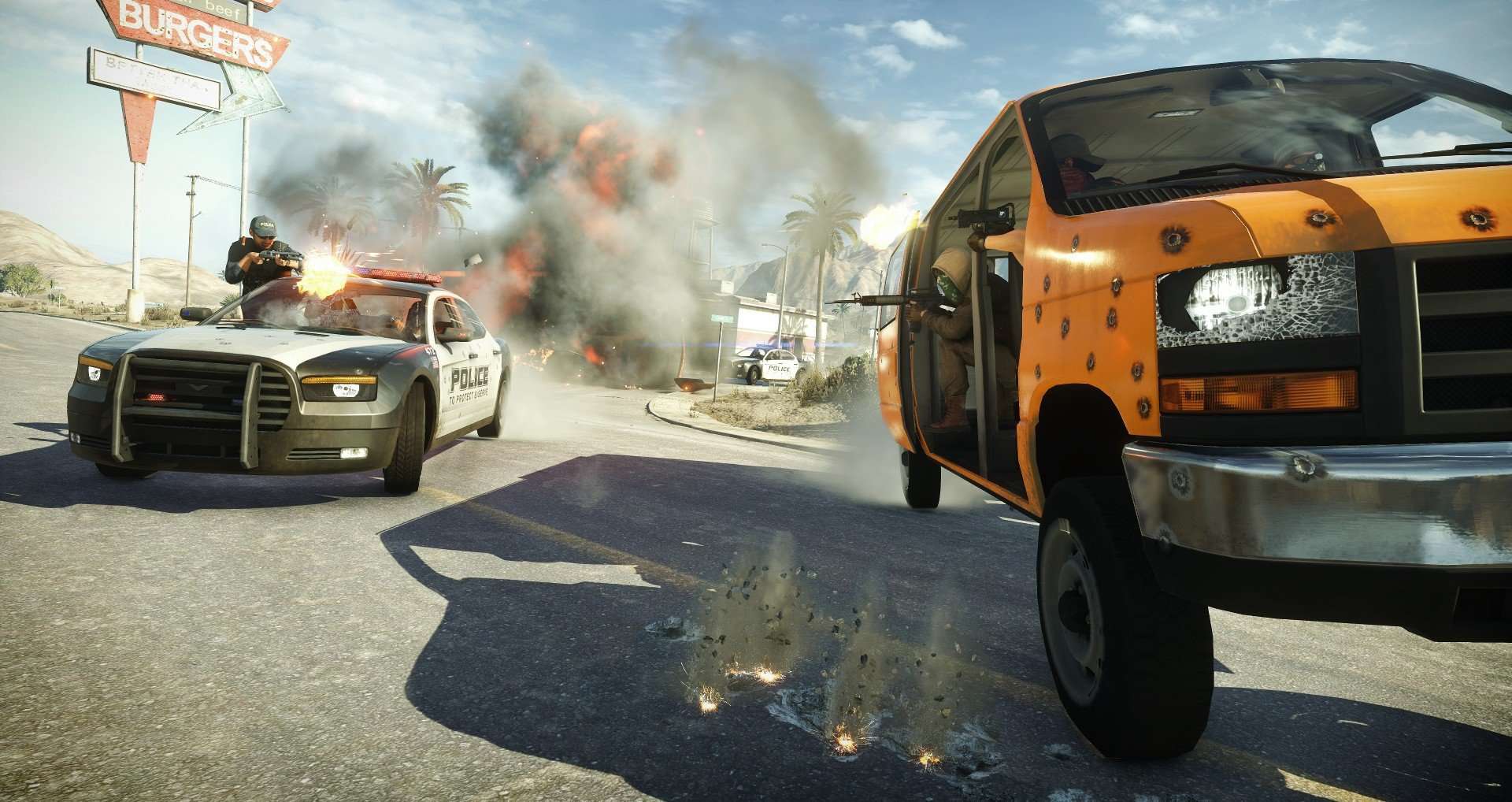 The Game changer ?
This would mark this installment of Battlefield to be the most fast paced in the series. Hotwire is tantamount to this as I spent a fair bit of time dodging opposing forces without being able to fire back and still keep the vehicle running and it's my personal favorite mode at the moment. In hotwire mode, the criminals attempt to steal a list of marked cars while the cops try to repossess them, A moving conquest mode if you think about it but more on that from the developers themselves.
"Working with DICE to fit the core vision of Battlefield into Hardline allowed us to make a game that respects the Battlefield but add our own take to it which we're very excited for." -Scott Probst – Senior Producer, Visceral Games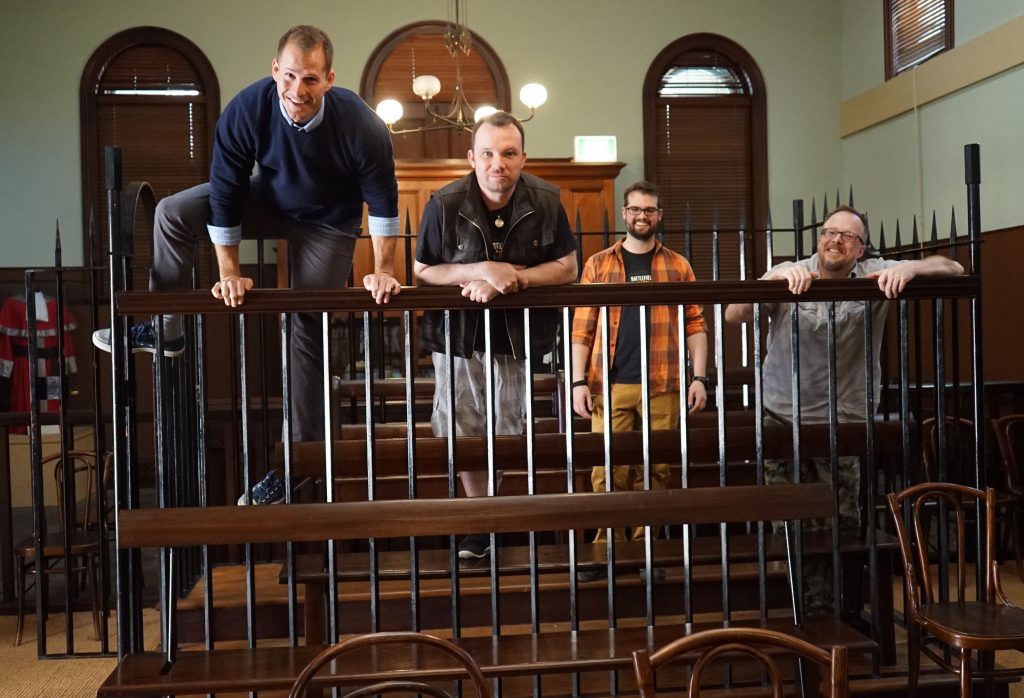 We had an interesting conversation with Visceral Games, the developers of Battlefield:Hardline. We spoke to Scott Probst – Senior Producer; Evan Champlin – Senior Multiplayer Designer; and Jeff Zaring – Lead Multiplayer Map Designer
A bit of a confession, I was one of the many who played Battlefield back in the early days of 2142 and Bad Company 2 and I was already quite happy with Battlefield 3 and 4 after a while so containing my excitement was a hard thing to do.
"Visceral Games isn't any stranger to Battlefield as you previously worked with Battlefield 3: End Game. How did you come out with Hardline and decided to take a different tangent on the FPS franchise with Cops vs Criminals ?"