E Ink tablets forego the dazzling LCD panels and lightning-fast CPUs of Apple, Microsoft, Samsung, Google, and Amazon in favour of E Ink technology's crisp and energy-efficient grey scale. While most E Ink tablets have a basic web browser, these gadgets aren't designed to surf the web or offer social media updates. They're designed to provide the most paper-like reading and writing experience imaginable.
While you won't be able to watch your favorite program or the newest TikTok video on these tablets, you will be able to use them in class without bothering the professor or your classmates. While the Kindle devices are by far, the top players in the E-Ink market, there are a few options from other brands as well, and in this article, we are going to look at some of the best E-Ink tablets you can buy in the market.
.
ReMarkable 2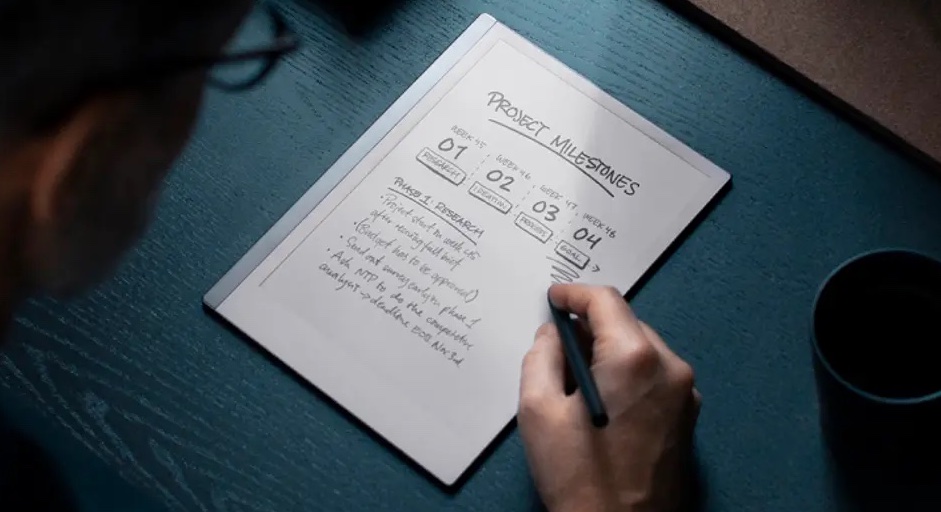 For students who want to take a lot of handwritten notes, the ReMarkable 2 is the ideal E-Ink tablet. This 10.3-inch tablet has a monochrome digital display with a resolution of 226 DPI and is just 0.19 inches thick and 0.88 pounds, making it light and simple to carry in your bag. The lettering and text are crisp and sharp, and you may choose from over 40 distinct note sheet styles, including seven alternatives just for musical notation. The program is simple to use, with large buttons at the top for adding notes and folders. It now offers 8GB of internal storage, as well as handwriting conversion and connection with Google Drive, Dropbox, and OneDrive. Those features were formerly part of ReMarkable's Connect membership, but are now offered with every device for free. The Connect membership is still available, but it now costs $3 per month rather than $8. It includes a ReMarkable 2 protection plan, unlimited cloud storage, and the ability to add notes to your notebooks from mobile and desktop devices.
The bundled stylus does not need pairing or charging and has a standard pressure sensitivity of 4,096 levels. In practice, it provides the most realistic writing experience of any tablet we've ever used. The screen has a paper-like feel to it, giving the pen a degree of roughness that seems quite realistic.