If you're a PS5 owner, you know how important storage is for your gaming experience. With the rapidly increasing size of modern games, it's essential to have a high-performing SSD (solid-state drive) that can keep up with your gaming demands. The good news is that there are plenty of options available on the market, and choosing the right one can make a world of difference.
The PS5 can accept drives from 250GB to 4TB in size. PS5 games are usually between 30GB and 100GB, except for some games like Call of Duty, which require over 200GB of space. Internet speed should also be considered since downloading games takes time, especially in areas with slow broadband. It's not worth getting a 250GB drive, and 500GB drives are a good option, but the best choice for most people is a 1TB drive. 2TB drives offer slight savings but are not necessary. 4TB drives should be avoided as they are more expensive per gigabyte. Installing a 1TB SSD will give you around 1TB of storage space for games.
So whether you're a casual gamer or a pro, read on to discover the SSDs that will take your gaming to the next level.
Number 1. Crucial P5 Plus

A great option for those looking to save some money by installing their own heatsink would be the Crucial P5 Plus NVMe. Boasting impressive read speeds of up to 6,600MB/s, the P5 Plus offers only slightly lower performance than other high-end alternatives. Furthermore, you may be able to snag a 1TB model for as low as $80 during promotional periods, while the 2TB variant is typically priced at around $180 when on discount. Overall, the Crucial P5 Plus NVMe is a cost-effective solution that provides fast performance without breaking the bank.
Number 2. Samsung 980 Pro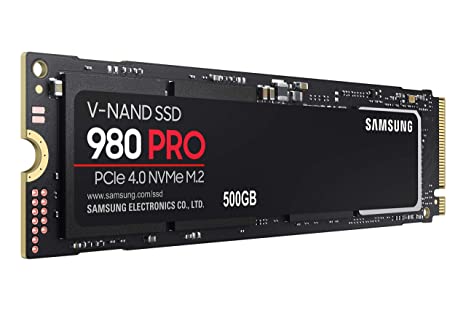 For those who prefer to stick with well-known brands and aren't familiar with Crucial or Corsair, Samsung is a popular choice in the NVMe market. The company has recently released a heatsinked version of its highly acclaimed 980 Pro SSD, which comes at a slightly higher price point than some of the other options on this list. You can expect to pay approximately $230 for the 1TB model (or as low as $110 during sale periods) and $200 for the 2TB variant. While Samsung's heatsinked NVMe drive may be more expensive, it's a reliable choice for those who value brand recognition and want high-speed performance.
Number 3. Corsair MP600 Pro LPX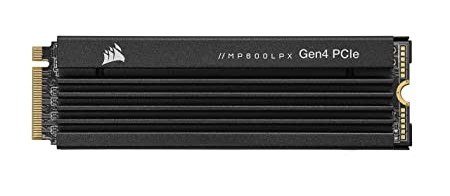 The Corsair MP600 Pro LPX ticks all the right boxes and is one of the best SSDs for the PS5. Boasting impressive read speeds of up to 7,100MB/s, it also features a built-in heatsink and a generous five-year warranty. Despite its remarkable performance, the MP600 comes at an affordable price point. In fact, the 1TB variant has been selling for under $100 in recent months (although the typical price is around $185), while the 2TB model retails for approximately $210.
Number 4. Sabrent Rocket 4 Plus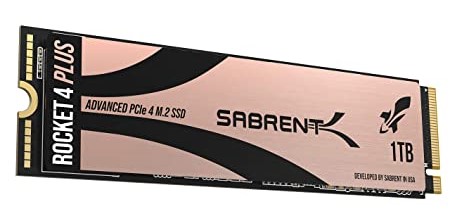 Among the SSDs featured on this list, the Sabrent Rocket 4 Plus stands out as the most intriguing option. What sets it apart is the inclusion of a distinct heatsink that replaces the conventional metal cover of the storage expansion slot, which according to Sabrent, leads to improved cooling performance. As far as pricing goes, the 1TB variant comes in at around $160, comparable to Samsung's offering, while the 2TB model is priced at $300.
Number 5. WD Black SN850

With sequential read speeds that surpass the PS5's compatibility standards and a pre-installed heatsink, the SN850 is a plug-and-play option worth considering. If you're interested, Western Digital offers a Sony-licensed version of the SN850, available in either 1TB or 2TB models. The 1TB variant typically costs around $180135, while the 2TB model is priced at approximately $300.