While gaming headsets are the most common way to capture audio while gaming, specialized microphones are gradually gaining popularity as an alternative. These stand-alone items are often much more powerful than the little microphones incorporated into headsets, enabling you to convey clear orders to your colleagues. They're also quite popular in the realm of streaming, where they provide a premium feeling of production to broadcasts and enhance the entire viewing experience.
Before you buy the first microphone you see on Amazon, there are a few things to think about. The first thing you should consider is how much audio mixing you want to do. Audio mixing enables you to control the loudness and tone of your material, which is essential for most live streamers and podcasters.
If you simply want to use your microphone while gaming and have no plans to broadcast, you probably don't need this feature. In such a situation, a regular USB connection is an option. However, if you want the capability, you'll need to look for something with XLR inputs that are compatible with your present setup.
Streamers should also think about the overall design and adaptability of their microphone. Not only should you be able to feel at ease when utilizing your microphone, but it should also seem nice on camera. This might imply choosing something more costly with a high-end finish.
Gamers who only want to use their microphone for online multiplayer have it easy—pick something cheap with a simple USB connection, and you're already ahead of what most conventional headsets can do. Streamers, on the other hand, must be more particular about what they pick to ensure it fits with the aesthetic they want to create and works with all of their current technology and software.
Here are the three finest gaming mics for improving your audio.
.
Number 1. Blue Yeti X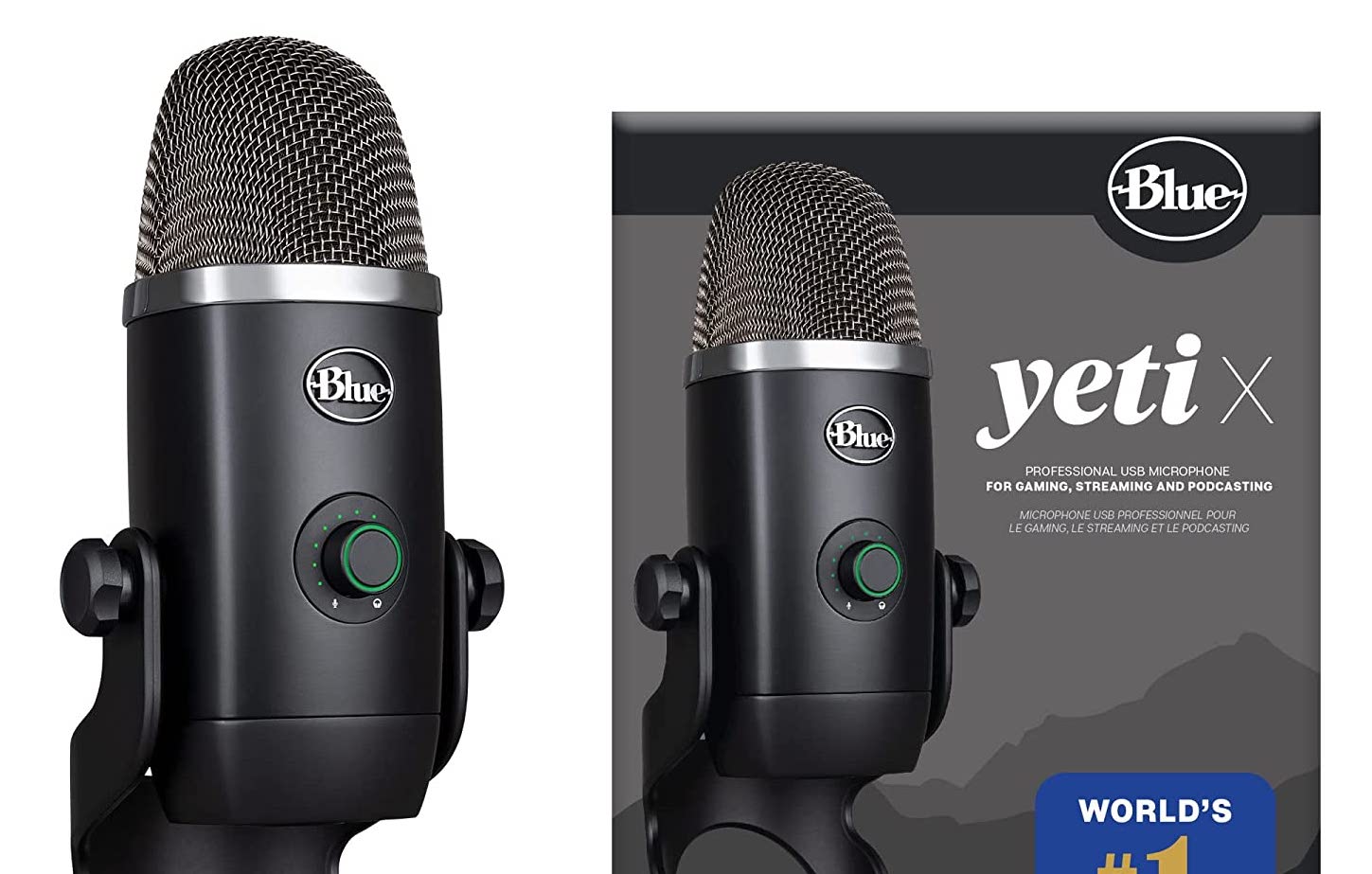 Few gaming microphones provide a better balance of price and performance than the Blue Yeti X. The device's main disadvantage is its USB connection, which allows for a simple setup but does not provide the same rich audio mixing experience as an XLR input.
If you just use it for gaming, the lack of mixing skills won't be a problem. Even casual streamers will be satisfied with the Yeti X's features, which include crystal clear audio, a sleek appearance, and real-time LED metering to verify your music is coming through as intended. It's also completely supported by Skype and Zoom, allowing it to serve as a work-and-play microphone.
The Yeti X's four-capsule array is encased in a high-end design that offers a multi-function smart knob for quick adjustments, a built-in stand that enables you to modify its location, and an inconspicuous black paint job that helps it to fit in with any streaming setup.
.
Number 2. Razer Seiren X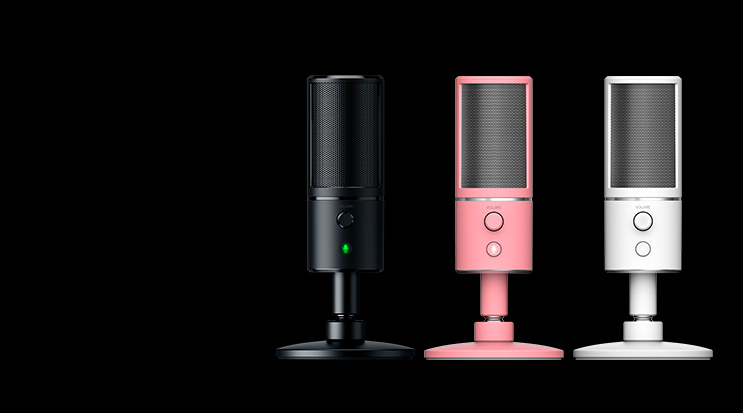 Razer is recognized for producing high-quality gaming equipment, and the Razer Seiren X is no exception. With the ability to dampen vibrations, a built-in tilting stand, and a compact form factor that can fit on even the most crowded of desks, the mic is surprisingly durable for the sub-$100 price range.
If you want to stream with the Seiren X and aren't keen on the black look, the mic is also available in Mercury White and Quartz Pink. To remove ambient noise, all three include a super-cardioid pickup pattern, a condenser mic, and zero latency monitoring to decrease echoes. Its USB connection enables simple setup and device interoperability.
While the super-cardioid pickup does a fantastic job of keeping ambient noise out of your stream, it isn't flawless. Some users say that the mic picks up their keystrokes, however, your mileage may vary depending on your individual configuration and keyboard type.
However, for a gadget that costs less than $100, this is a small flaw in an otherwise remarkable performance.
.
Number 3. Shure MV7 Podcast Microphone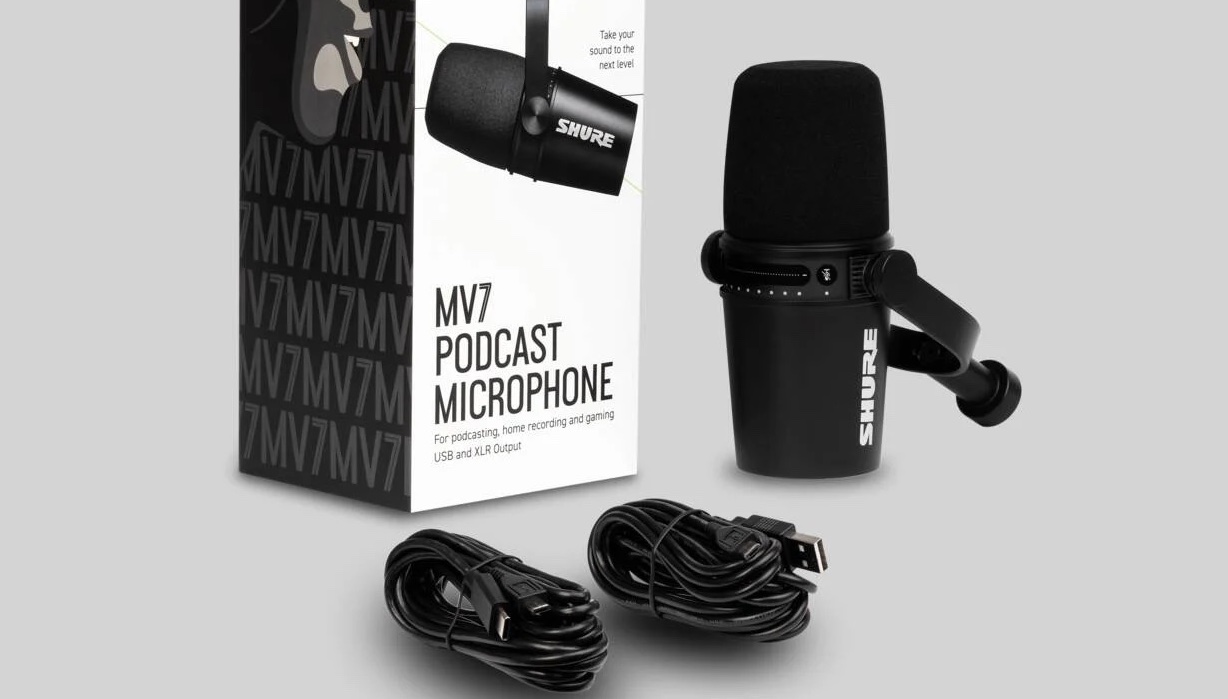 Aspiring streamers want a strong microphone that allows them to tailor the microphone's performance to their needs. The Shure MV7 Podcast Microphone is more than capable, with both USB and XLR connectors allowing you to be up and running in seconds for gaming or dig deep into the weeks for a protracted broadcasting session.
The Shure MV7's touch panel controls are one of its most appealing features. These allow you to control gain, monitoring level, headphone mix, and mic muting without having to navigate on-screen menus. They also contribute to the luxury appearance of the mic, which is made completely of metal for enhanced longevity.
You should utilize the ShurePlus MOTIV program to make the most of your sessions. This allows you to alter a number of aspects linked to your sound quality and even add filters. The software, in conjunction with the mic's amazing pickup and clarity, makes it simple to sound professional even if you're streaming from a loud house.
The Shure MV7's main disadvantage is its high price tag of $250. You will also need to purchase a stand since none is included with your purchase. However, if you need something strong for streaming, the MV7 is worth considering.