When it comes to playing classic video games in 2022, you're spoilt for choice. There's no need to buy specialized hardware when you can satisfy your nostalgia with a PC, Android smartphone, Mac (particularly the latest Apple Silicon models), or Raspberry Pi.
However, there are advantages to purchasing (or developing) something specifically designed for gaming. This is particularly true if you want to play on the move, with pocket emulators and portable gaming systems gaining popularity with the release of the Nintendo Switch in 2017.
You may even be able to retrofit some of your current gaming devices. This provides you the option of playing new releases or revisiting old favorites, all on a single piece of gear. As a result, you'll always have one primary device to play on, whether it's portable or linked to your living room TV.
There are other possibilities for collectors who like to possess games in their original format, whether a cartridge or a CD. In general, these media outlive the technology on which they were created to be played. The sands of time are not kind to old silicon, and repairs may be expensive and beyond of reach for many owners.
Hardware emulation is one area purists may want to investigate. There are DIY and ready-built projects intended just for you if you seek a genuine experience that mimics the original hardware to the point where software emulation simply isn't good enough. The only constraints are your budget, supply availability, and aptitude to tackle a DIY project.
Finally, don't forget about Nintendo's, SEGA's, and Commodore's officially licensed "tiny" systems (among others). These should not be overlooked if you want a plug-and-play gaming experience, but they often provide limited customization and fall short of what the platforms mentioned above are capable of.
Now, with the build-up out of the way, let's talk about the 3 BEST retro gaming consoles to buy in 2022.
.
Number 1. PlayMaji Polymega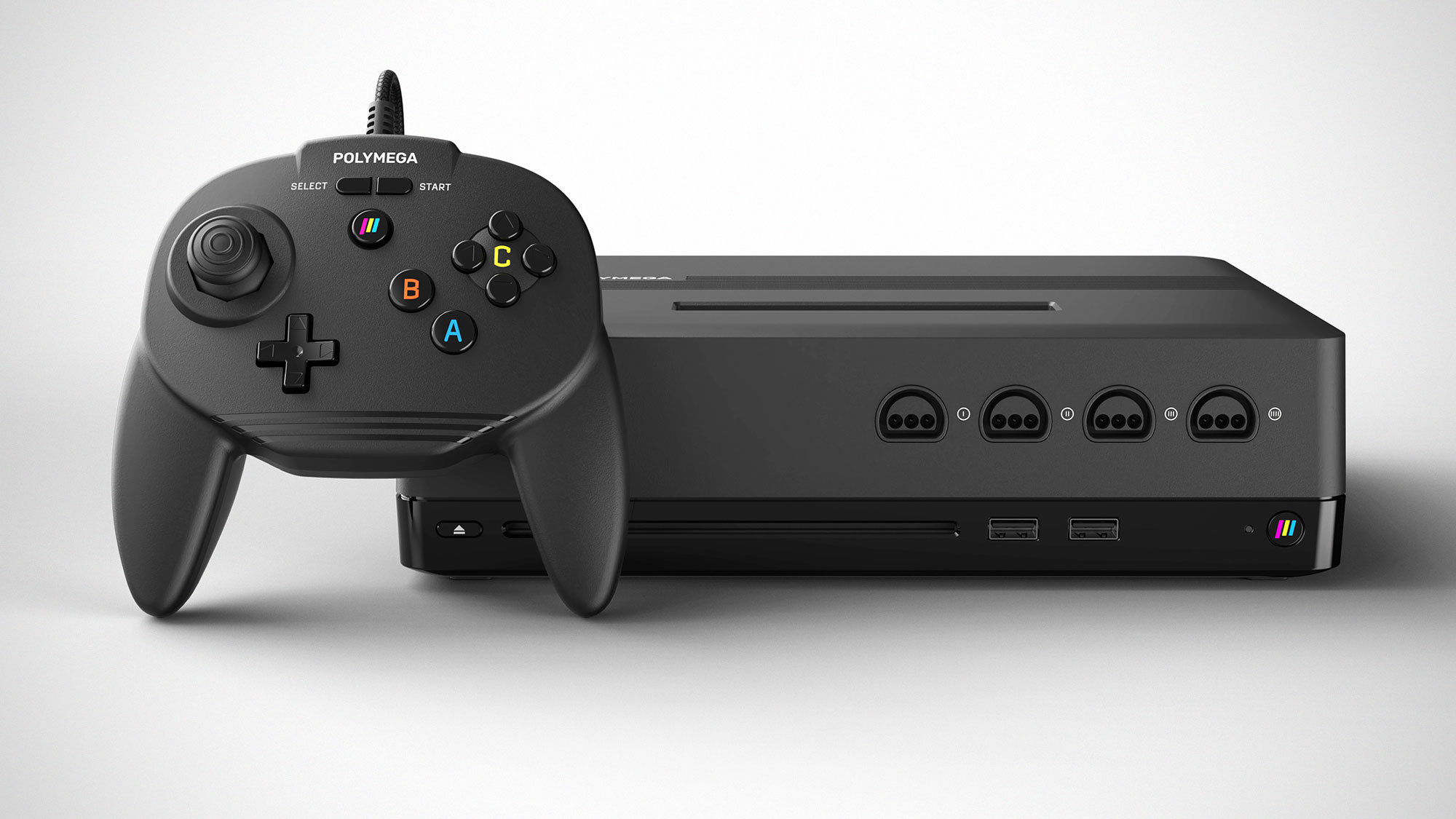 The PlayMaji Polymega is the greatest overall retro console—no other retro system provides as much capability as it does. It's a $449 modular multi-system retro gaming box that supports the PlayStation, Sega Saturn, Sega Mega CD, Sega 32X, Neo Geo CD, TurboGrafx CD, and PC-Engine CD right out of the box.
Additional modules for the original Nintendo Entertainment System, Super Nintendo, Sega Genesis family, and NEC TurboGrafx-16 family consoles may be purchased for $79 apiece. A forthcoming module will also provide support for the Nintendo 64.
You can dump your original media to the internal 32GB SSD or portable media (in a file type only the Polymega supports) so you don't have to take your cartridges out all the time. However, since the Polymega doesn't support normal ROMs, you won't be able to dump the files and use them with the console if you don't have the actual game.
The console is powered by an Intel Coffee Lake CPU with 2GB of DDR4 RAM, so emulation is excellent. It's a PC, but it's a modular one designed for plug-and-play convenience.
The Polymega is unquestionably a costly method to play classic games, and if you've paid for extra modules and controllers, you may easily spend more than $1000. It is, nevertheless, a one-of-a-kind effort that honors both original media and software convenience, with good emulation and upscaling capabilities.
If you appreciate the notion of tangible game collections but want to save money, try the Evercade VS. This retro system combines proprietary physical game cartridges with fully licensed game libraries from Team 17, Atari, Namco, and others, as well as software emulation. The console has four-player support and is primarily aimed at reproducing old arcade games and early home console classics.
.
Number 2. Retroid Pocket 2+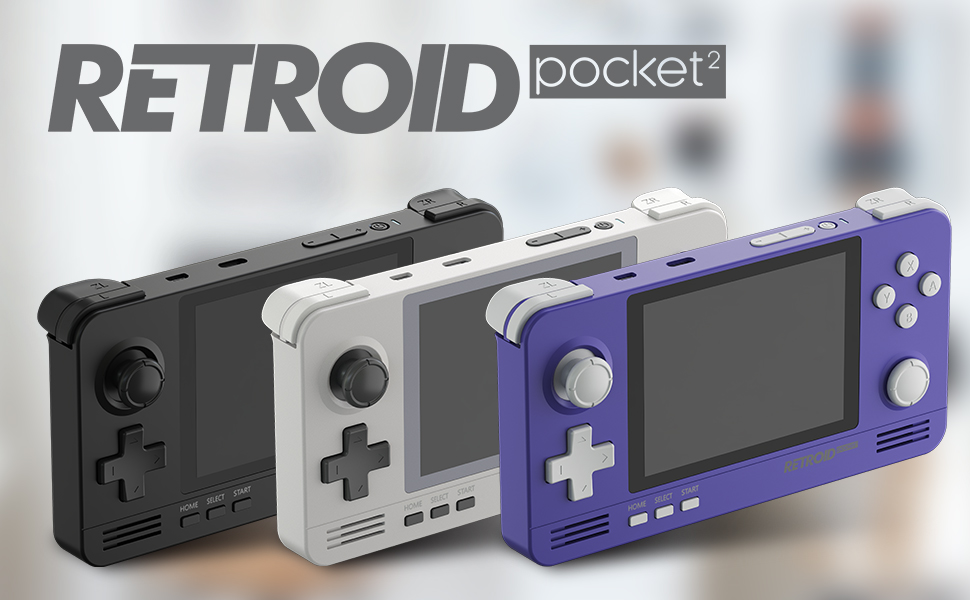 A decent pocket emulator should do one thing well: play old games in a compact, portable box utilizing software emulation. GoRetroid's Retroid Pocket 2+ delivers on both performance and form size, and it does it for less than $100. This emulator is all new for 2022, following in the footsteps of the immensely successful Retroid Pocket 2.
The portable can easily handle old systems such as the SNES, Sega Genesis, and Neo Geo, but it can also handle more demanding platforms such as the Dreamcast and Sony PSP. While the Pocket 2+ has PS2 and GameCube emulators, the system's screen size and button layout make it unsuitable for both systems.
Because Android 9 is present, you may also download mobile games. However, this isn't the greatest emulator for mobile games since the screen isn't optimized for the aspect ratio of a mobile phone game and running Android may be a little sluggish.
The Retroid Pocket 2+ has a 3.5-inch 480p display with a 4:3 aspect ratio, which is ideal for the vintage systems it is designed to interact with. These older games were created with 4:3 CRT televisions in mind, so there will be no unwanted black bars on either side of the screen.
With two analogs "slider" type sticks, a directional pad, four face buttons, two bumpers, and two triggers, the controls are decent. Touch is supported on the display, and there is a built-in rumble for emulators and games that support it.
Consider the Anbernic RG351MP if you need something a bit more durable to play older games on the fly. It's more than adequate for 16 and 32-bit emulation, including SNES and Sega Genesis classics, as well as the original PlayStation. It's designed like a tank, with all-metal construction, and it runs Linux rather than Android.
.
Number 3. Valve Steam Deck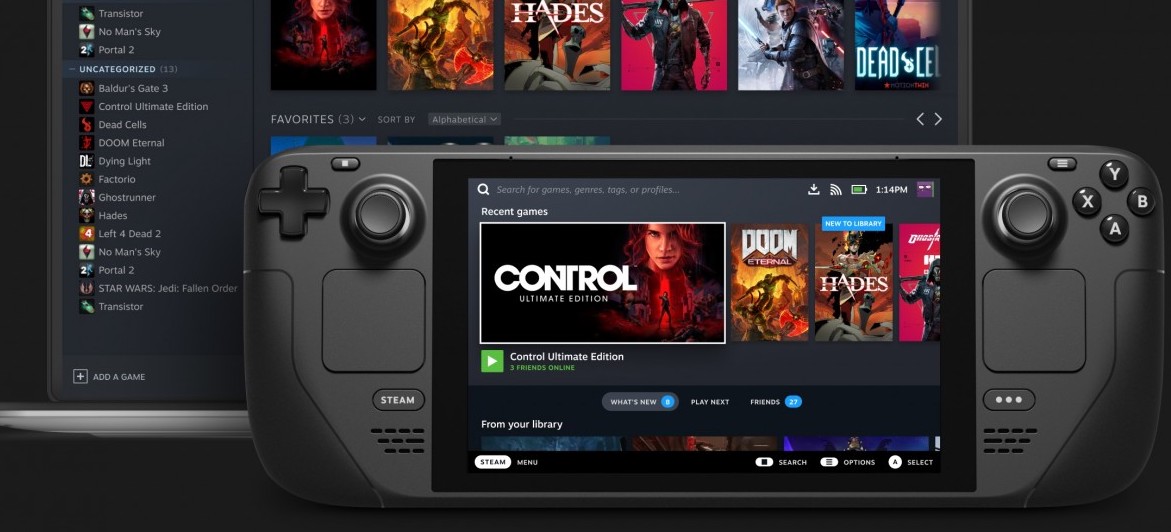 If you can get your hands on one, the Valve Steam Deck is the greatest portable gaming device money can buy right now. At the time of writing, demand is out of control, and the Steam Deck has yet to be released globally—though Valve has stated that manufacturing is increasing up as the globe recovers from a global chip scarcity.
The Steam Deck is a Linux-powered portable computer that can play many of your existing Steam titles owing to Valve's Proton compatibility layer. Furthermore, it serves as a very competent vintage portable platform. Emulators are available for download through Steam Deck's Discover app, with projects like EmuDeck, RetroDeck, and RetroArch making the process simpler than ever.
The Steam Deck can imitate a wide range of platforms, including 16 and 32-bit oldies such as the SNES and PlayStation, as well as the Wii, Xbox, PlayStation 2, and even the Nintendo Switch. Steam ROM Manager, a project, may add these games to your Steam library for quick access, replete with album art.
If the native Linux support is insufficient, you may install Windows on your Steam Deck, which delivers a better experience when connecting your portable to an external display.
Valve has created a genuinely great all-in-one portable that starts at $399. The most difficult challenge you may face is obtaining one.
If the lack of Steam Deck availability has you down, or you'd like a more Windows-centric experience, have a look at the Aya Neo Next (and the impending Advance version). It's part of the newest generation of Windows handhelds, and it outperforms the Steam Deck in terms of raw performance—which is why it's more expensive than Valve's portable as well.