Your Phone app is an in-built functionality found in Windows 10 PCs and Laptops, that allows users to essentially connect their smartphones to their Windows PC/Laptop and gain access to their calls, messages, photos and a lot more, without having to take their phones out of their pockets.
In this article, we will take a look at how you can successfully sync your messages, calls, and photos using the Your Phone app on a Windows 10 PC/Laptop.
What You Will Need –
Any Recent Android smartphone running the Android OS version 7.0 or higher.
A Windows 10 PC running the Windows 10 April 2018 Update or later.
Your Phone Companion app.
If you have got all three, let's get started –
Download the Your Phone Companion app on your smartphone. Either download it from the google play store, or from the link given on the Microsoft website, or you can even enter your registered mobile number into the Your Phone app on your Windows PC, and you will receive a message with the download link.

Start Setting up Your Phone on your Windows 10 PC and your Android Smartphone at the same time. Make sure you have Bluetooth connectivity turned on for both the devices. Also, for ease, make sure both the devices are connected to the same WiFi network.

After a short series of to and fro steps, Your Phone functionality will be up and running on both, your Windows PC and your Android smartphone. Keep in mind, that you can only pair one smartphone to your PC at the moment.


You will then receive separate Your Phone permission requests to gain access to your media, calls, notifications and so on. Once you grant access, you are all set to go.


Your PC will now start auto-syncing your photos, calls, notifications, and messages into the Your Phone app. Let us take a quick look at how these apps behave inside the Your Phone app on a Windows PC/Laptop.
Photos –

Your Phone's Photos tab is similar to the Photos app within Windows: if you take a photo with your phone, Your Phone's Photos makes it available to you for sharing or editing. You'll see a matrix of up to 25 photos and screenshots within the Your Phone Photos tab, which you can copy, share or save from within the tab.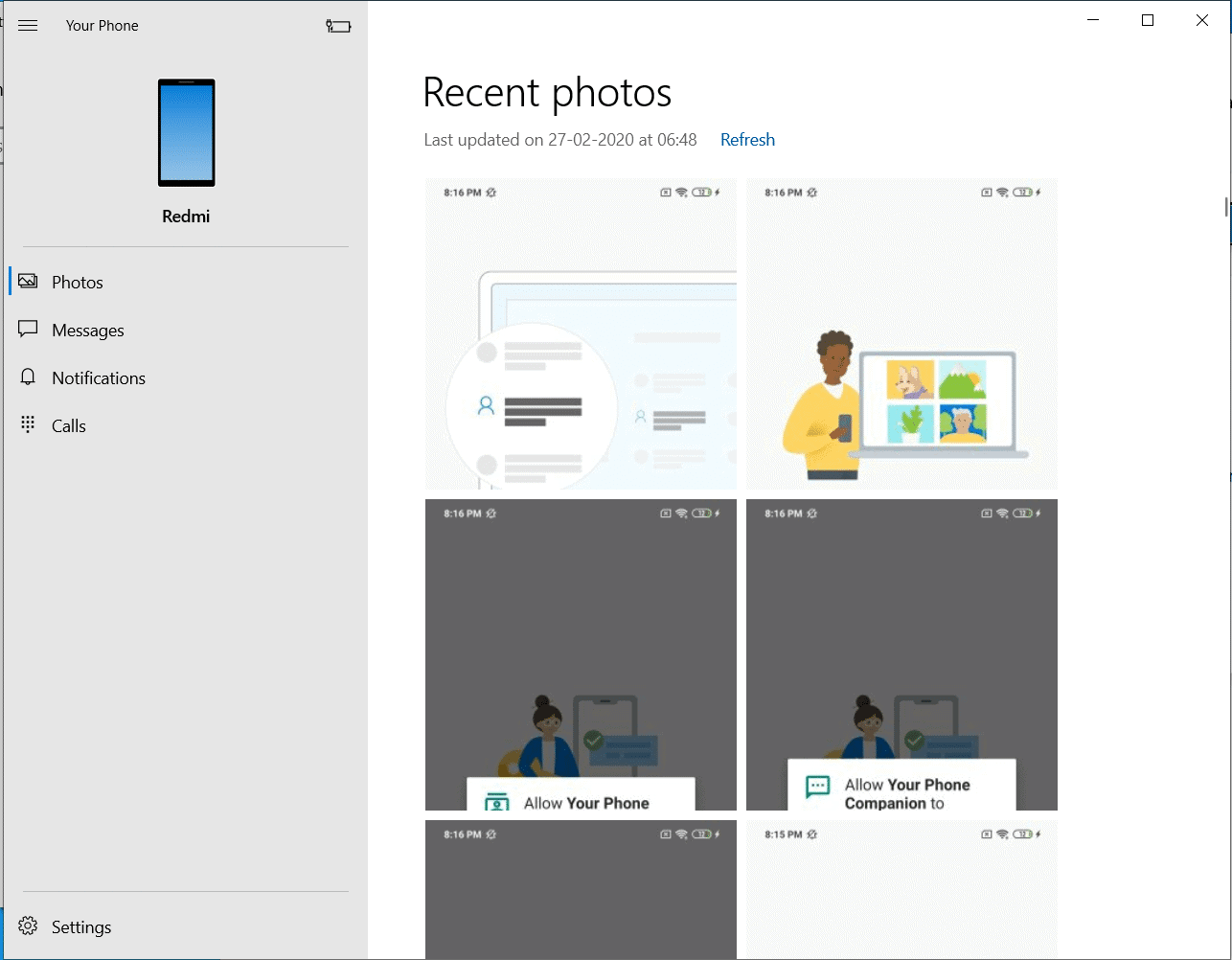 Messages –

In this case, "Messages" refers to just SMS/MMS text messages, not any specific app on Android or anywhere else. As a result, it's a ground-level summary of the text messages you and your contacts have exchanged, nothing more. Most messaging apps, including Skype, offer a "call" option, and usually a video-chat option as well. However, none of those features are carried into Your Phone's Messages app.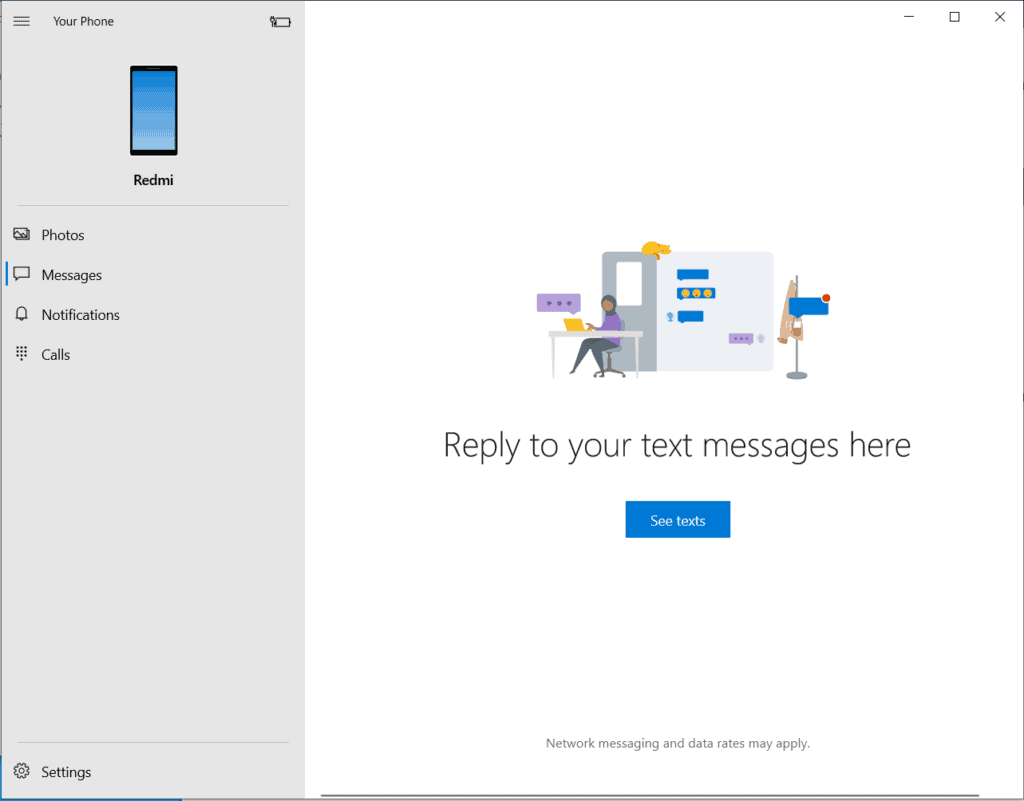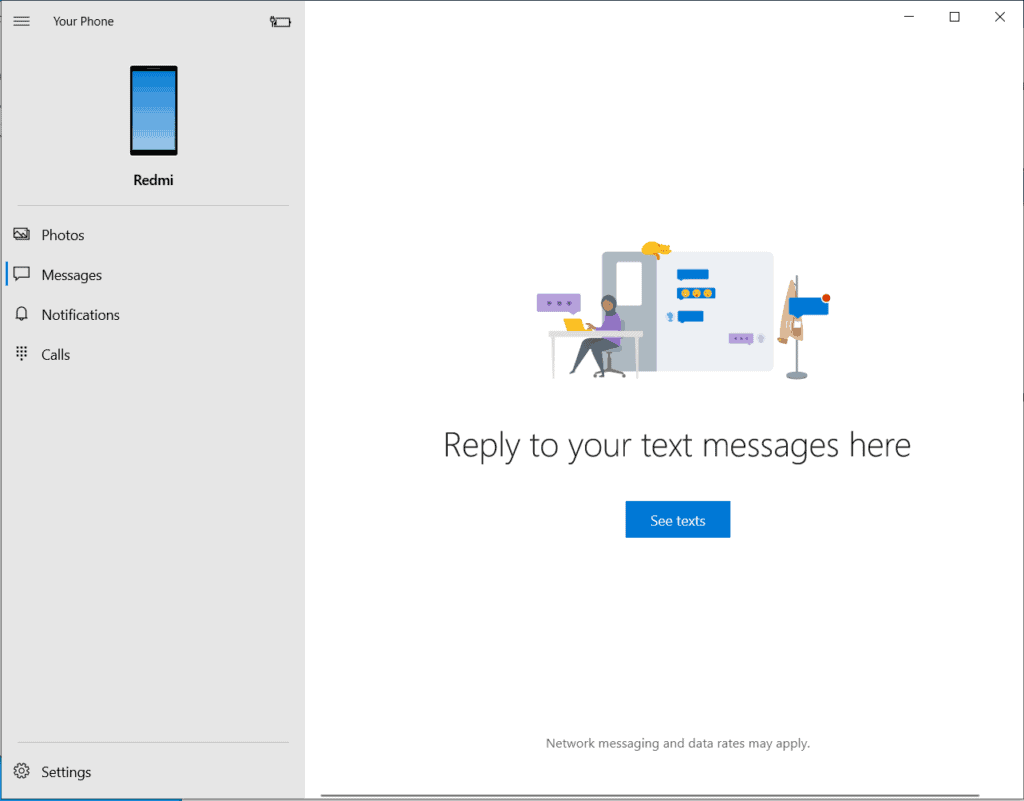 Calls –

The newly announced Calls feature converts the Your Phone app on your PC into a phone. Once you grant access to Your Phone to access your saved contacts, you can then start placing calls to the people you want to through your PC itself. Keep in mind, that you have to make use of the onscreen keyboard and the in-built mic and speaker arrangement on your PC to place the call.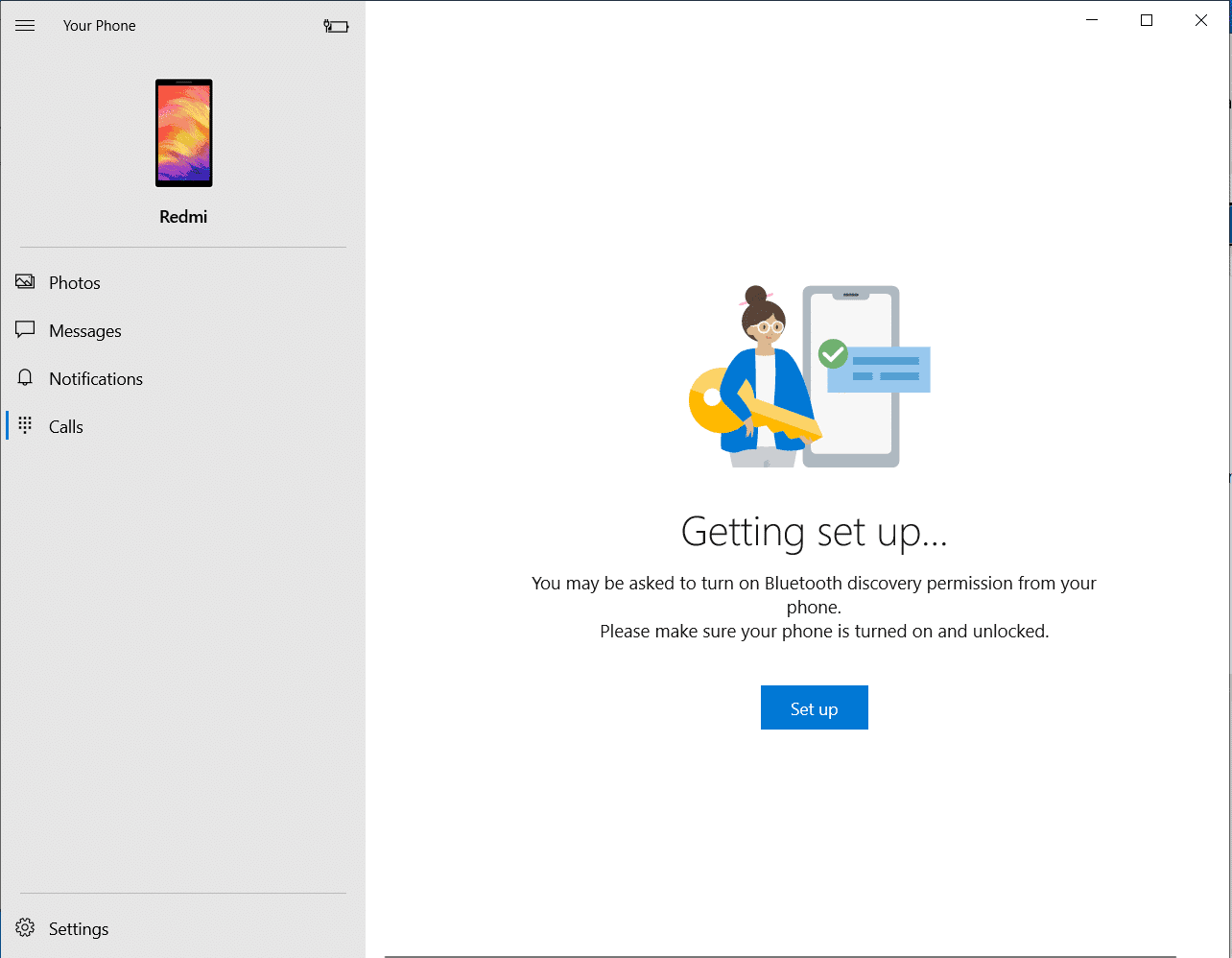 The Your Phone App is a really good companion for your Smartphone and its a great attempt by Microsoft to bring a level of interoperability between devices.