PlayStation is set to introduce a premium option for gamers looking to customize their PlayStation 5 consoles with a new set of three metallic colors collectively known as the "Deep Earth Collection." This move follows the popularity of customizable console covers, which PlayStation has been offering for $55 each.
The Deep Earth Collection consists of three distinct colors inspired by the hues found in the depths of planet Earth: Volcanic Red, Cobalt Blue, and Sterling Silver. What sets these colors apart from the previous offerings is the metallic finish, which adds a touch of elegance to the PlayStation 5's appearance. However, this premium finish comes at a slightly higher cost, with each of the new covers priced at $59.99, a $5 premium over the regular covers. Additionally, DualSense controllers will also be available in the new colorway, priced at $74.99.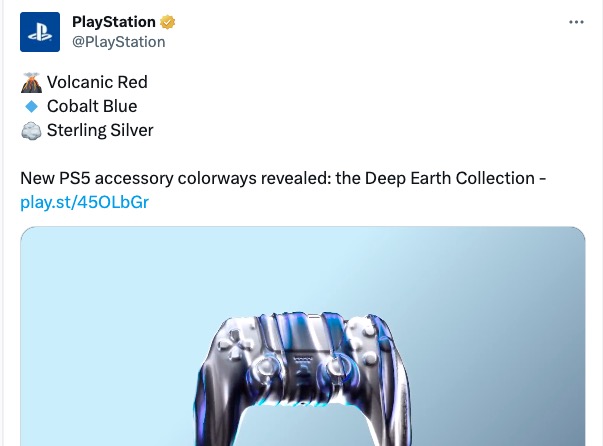 Pre-orders for these new colors are scheduled to begin on October 4, with the release of the colors staggered in waves. The Volcanic Red and Cobalt Blue colorways are set to be available on November 3, while the Sterling Silver accessories will launch on January 26.
This move by PlayStation reflects the growing demand for customization options among gamers, allowing them to personalize their gaming setups to match their preferences and style. The Deep Earth Collection adds a touch of sophistication to the PlayStation 5, making it an attractive choice for those looking to make their gaming experience uniquely their own.