As the Official Beverage and Snack Partner of Expo 2020 Dubai, PepsiCo celebrates the opening of the global event by inaugurating its three pavilions, The Plus (Pepsi and Lay's), The Bolt (Gatorade), and The Drop (Aquafina). The latest innovations from PepsiCo such as the Aquafina Water Station and Pepsi Go are also open to Expo 2020 Dubai visitors to experience new ways to snack and drink.
PepsiCo will offer the first look of pep+ (PepsiCo Positive) in action to visitors of Expo 2020 Dubai through the various experiences included in each pavilion. The company recently announced pep+, its end-to-end strategic transformation, putting sustainability at the center of how the business will create shared value and growth. PepsiCo is providing Expo 2020 Dubai visitors with positive choices, from Aquafina and Sunbites, and experiences as a testament to how the company plans to bring pep+ to life.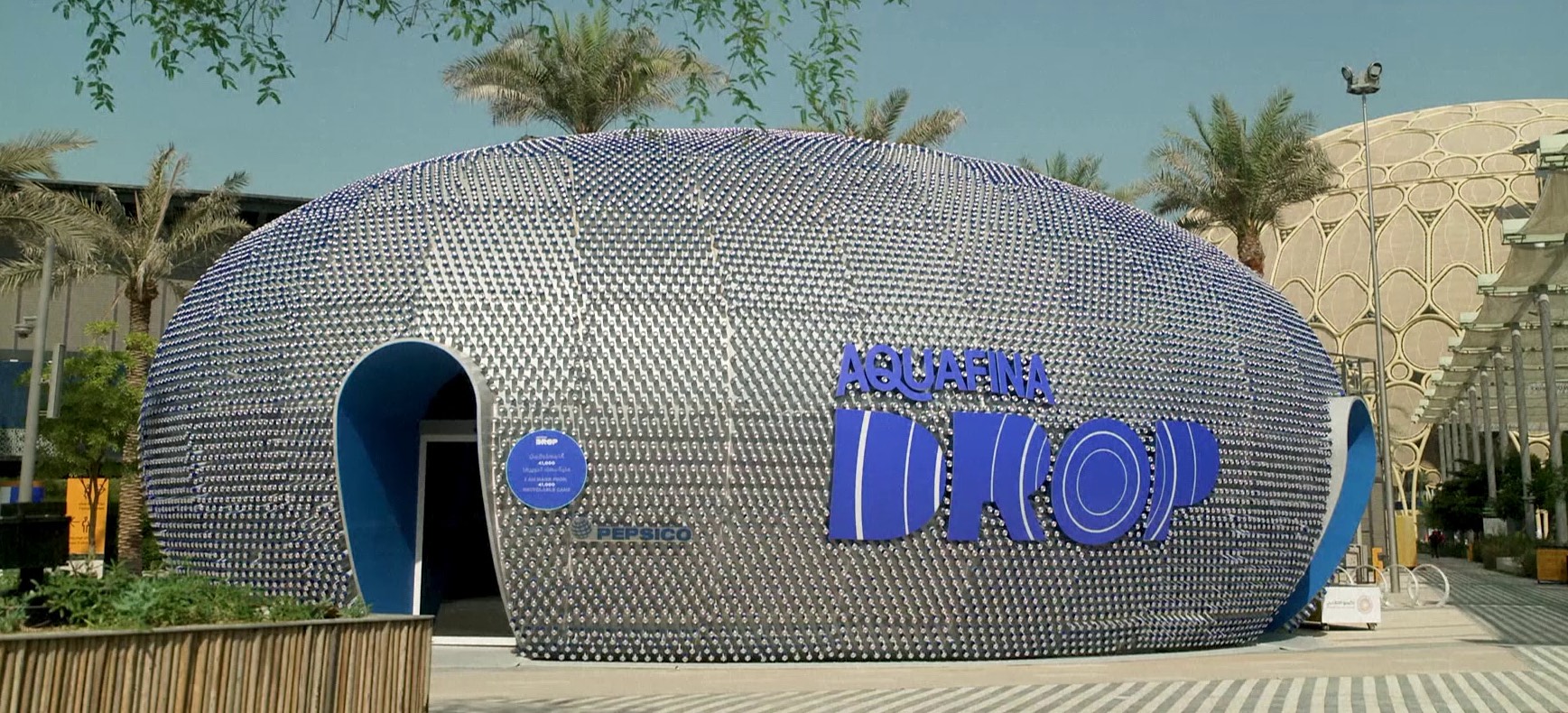 Experience PepsiCo's Pavilions
Visitors can immerse themselves in the fun and inspiring world of PepsiCo at The Plus, Bolt, and Drop pavilions while also learning about the positive changes PepsiCo is making to create more sustainable products and experiences for consumers around the world.
The Plus (located at the Opportunity District) – Two of the biggest brands globally, Pepsi and Lay's, come together at The Plus pavilion. Building a world of fun, visitors will be immersed in the sights, sounds, colors, and tastes of these brands by getting to know flavor profiles from around the globe. Visitors can learn more about the initiatives that help build a better tomorrow, such as Lay's Replay, which showcases how empty chip bags are given a second life and transformed into sustainable football pitches.
The Bolt (located at the Mobility District) – Celebrating anybody and everybody who lives an active lifestyle, the Bolt pavilion is centered around Gatorade and fueling athletic performance through personalization. Zig-zagging through the iconic Gatorade lightning bolt, the experience explores Gatorade's history, showcases the science and innovation in every bottle, the athletes that use it, and how Gatorade is inspiring consumers to live healthier lifestyles.
The Drop (located at the Sustainability District) – Designed to look like a giant droplet and constructed from 41,000 recyclable aluminum cans. It aims to educate visitors on water sustainability in food and agriculture and inspire individual conservation efforts. Visitors will not only be immersed in the Aquafina brand experience, but also in PepsiCo's efforts to help farmers worldwide with sustainable water practices, smart use of water in manufacturing, and the brand's innovative efforts to reduce, recycle and reinvent packaging.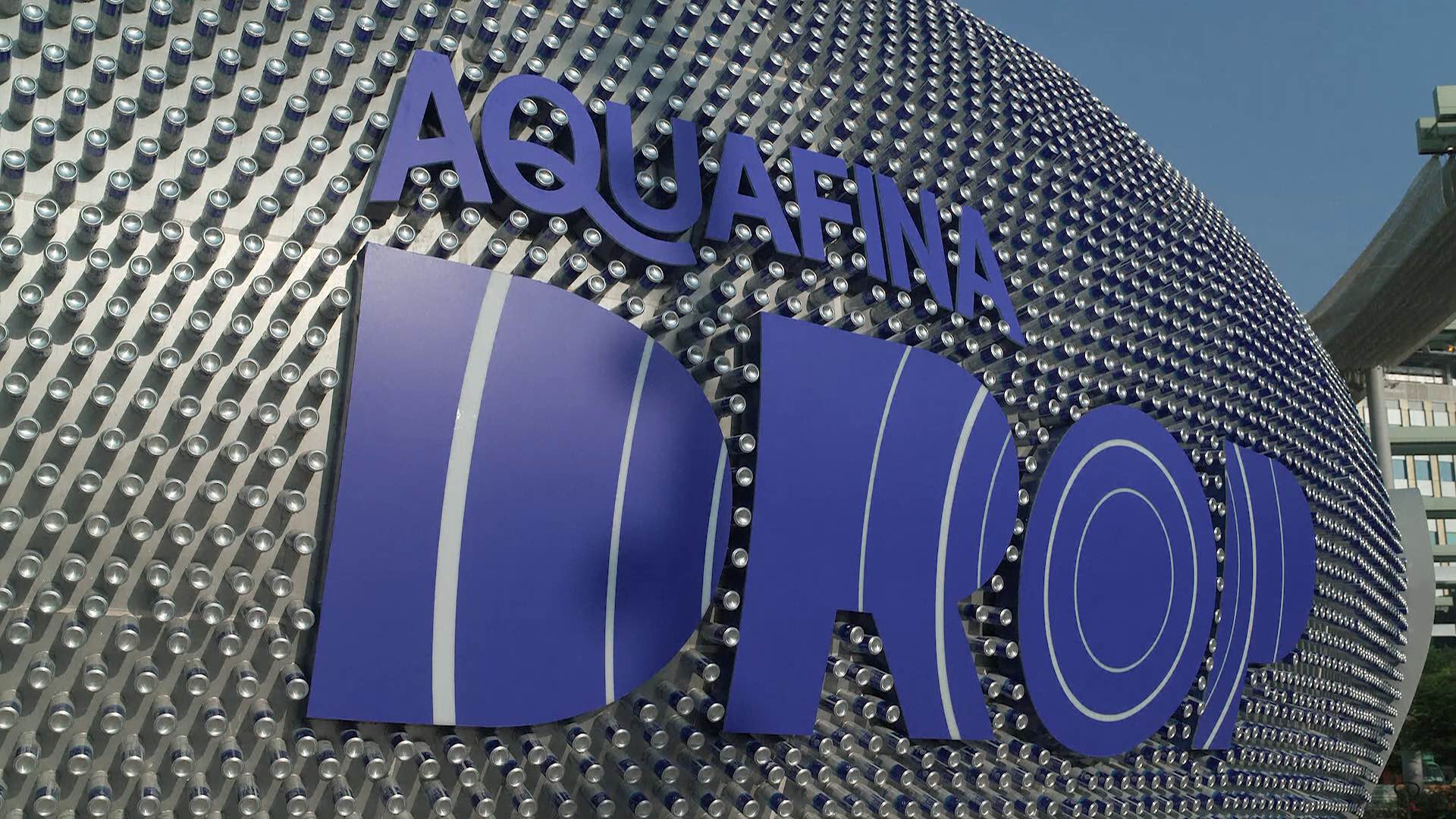 Introducing the latest Food & Beverage Innovations
PepsiCo is bringing the latest in sustainable food, beverage, and retail experiences to Expo 2020 Dubai which is set to transform the F&B industry, from the way we consume to the way we shop. Through Aquafina and Sunbites, PepsiCo is helping achieve Expo 2020 Dubai's ambition of delivering the most sustainable World Expo ever.
The recently unveiled Aquafina Water Stations will be available at select locations throughout the Expo 2020 Dubai site, bringing sustainable hydration solutions to visitors. Visitors can use their own water bottle or go for the extra convenience of an Aquafina reusable water bottle equipped with a QR code to ensure their drink preference is saved and synced with every machine, ensuring every customized sip is just the way they like it. PepsiCo has also released co-branded Aquafina and Expo 2020 Dubai 100% aluminum, fully recyclable cans.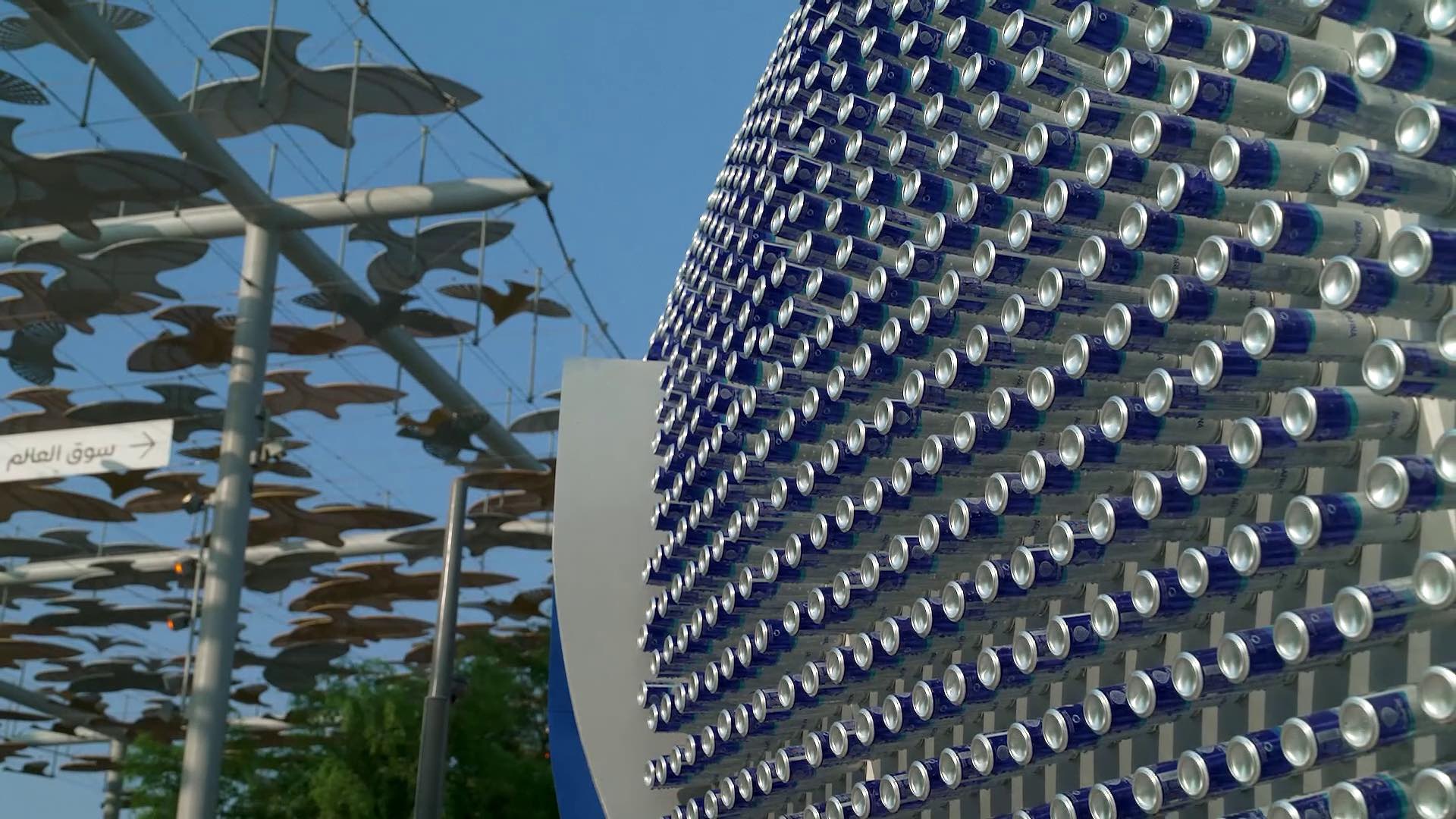 PepsiCo is also bringing compostable packaging for its beloved snack, Sunbites, exclusively to Expo 2020 Dubai. The packaging also boasts a lower greenhouse gas footprint compared to a traditional snack bag, meaning the entire production line is kinder to the planet.
Pepsi Go, the brand's first unmanned AI-powered store, offering a seamless, contactless check-out experience, is ready on-site to welcome visitors to the future of retail. Expo 2020 Dubai's visitors will be able to walk into any of the four available Pepsi Go stores, authenticate their method of payment, grab snacks and beverages from the shelves and simply walk out.
Even more to come!
PepsiCo has promised to bring its unique sense of fun throughout the six months of Expo 2020 Dubai, including world-class entertainment and appearances. PepsiCo will also contribute to vital conversations on how to build a sustainable food system at Expo 2020 Dubai's thematic weeks including Climate Week, Water Week, UN Goals Week, and Food, Agriculture, and Livelihoods Week. These critical discussions aim to unite people, communities, and nations to deliver solutions to some of the most pressing issues facing the planet.