GITEX Global x Ai Everything, the world's most influential technology sourcing and networking event of 2021, is returning for its 41st edition at Dubai World Trade Centre (DWTC) from 17th-21st October as the United Arab Emirates prepares to celebrate its 50th anniversary. 
GITEX GLOBAL x Ai Everything will be the world's most complete, experiential technology event and will unite international innovators in artificial intelligence, 5G, cloud, big data, cybersecurity, Blockchain, quantum computing, Fintech, and immersive marketing.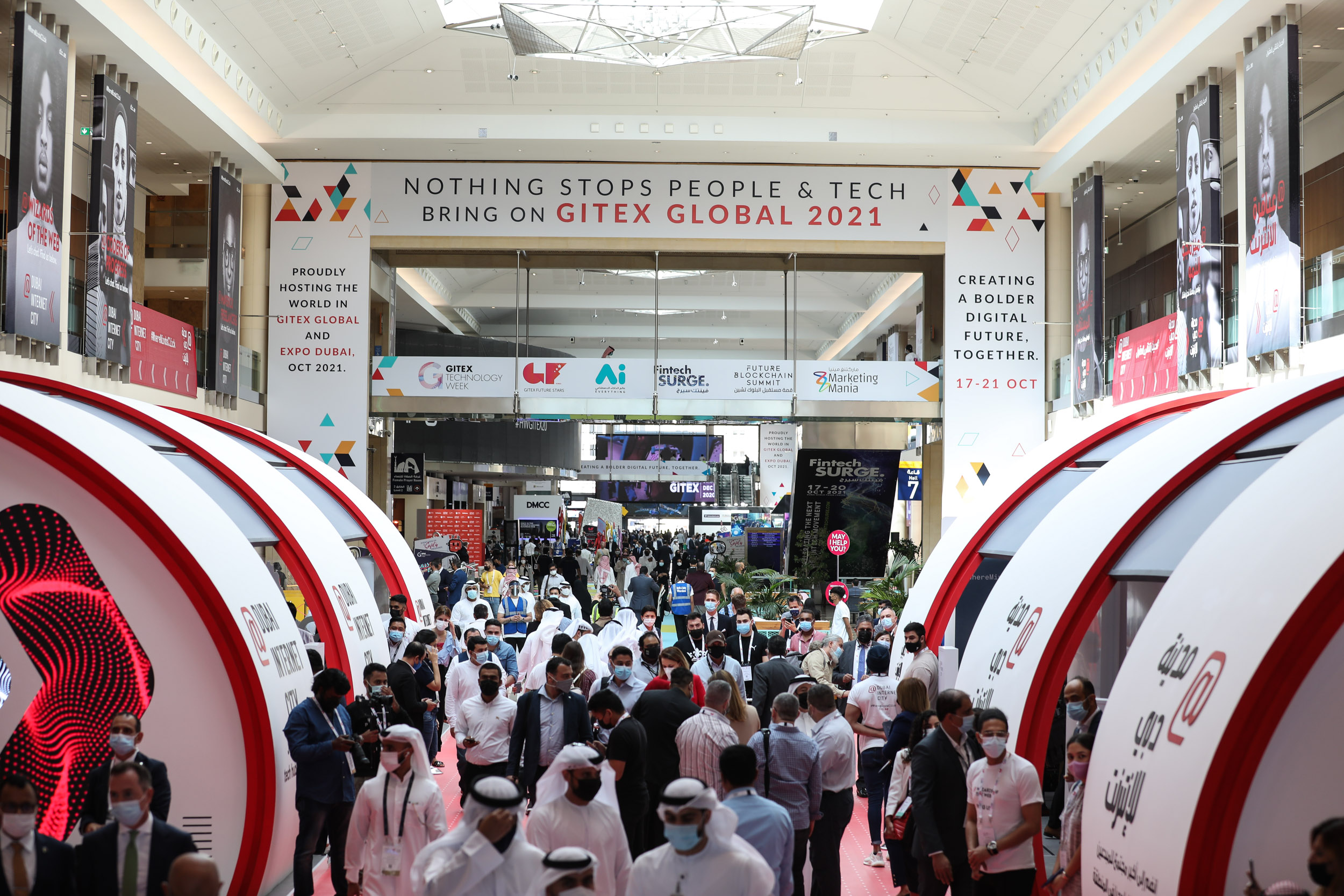 These themes will be explored across six events – GITEX GLOBAL, Ai Everything, GITEX Future Stars, the Future Blockchain Summit, Fintech Surge, and Marketing Mania – which will collectively create an unrivaled global tech spectacle. 
New initiatives supporting young entrepreneurs, women in tech, and tech developers will make their debut at the event, as GITEX GLOBAL x Ai Everything bids to support innovators from across the world. 
GITEX Future Stars, one of the world's largest tech startup events of 2021, will host over 700 startups from more than 60 countries along with a network of more than 400 international investors and VCs and will put an increased spotlight on the transformational potential of Fintech and Blockchain. 
GITEX GLOBAL x Ai Everything follows the announcement of the UAE's Projects of the 50, which will deliver new national initiatives that will enhance innovation, digital economies, and Fourth Industrial Revolution applications, and will celebrate the region's digital transformation achievements in a landmark year for the country.
International visions redefined
Marking the UAE's Golden Jubilee, GITEX GLOBAL x Ai Everything will spotlight the technology visions, initiatives, and collaborations of government leaders across the Middle East and Africa regions through a marquee platform. The inaugural GITEX GLOBAL Leaders' Vision conference will feature a ministerial-level dialogue on technological accomplishments, collaborations, and initiatives that will redefine the region, and will spark influential dialogue on the emergence of innovative economies across the GCC and Africa, with each day of GITEX GLOBAL dedicated to a specific national or regional technological roadmap.
Biggest names, trends, and industries
As the first point of entry to the Middle East, North Africa, and South Asia regions for global companies, GITEX GLOBAL x Ai Everything will give global game-changers a platform to shape the future, with over 4,000 exhibitors – 35% of whom will be coming to the region for the first time – over 140 participating countries and over 200 government ministries in attendance, representing a range of global digital cities. 
A comprehensive range of digital leaders will participate in regional events for the first time exclusively through GITEX GLOBAL x Ai Everything, including Terminus, the AIoT firm redefining smart cities; Stripe, the world's top Fintech unicorn; Zoom, the video conferencing platform that enabled remote work during the pandemic; Snowflake, the pioneering unicorn who reinvented cloud data solutions; and TeamViewer, whose software is installed on more than two billion devices.
GITEX GLOBAL x Ai Everything will be the only major tech event in the world in 2021 to feature every major technology player, trend, and vertical, hosting technology leaders including Amazon Web Services, Microsoft, Huawei, Dell Technologies, Ericsson, Intel, Avaya, Honeywell, Hewlett Packard Enterprise, Red Hat, Etisalat, du, Lenovo, and Cisco, covering sectors including smart cities, cybersecurity, the data economy, mobility, healthcare and telecoms among others. 
GITEX Future Stars gives a unique opportunity to tomorrow's leaders
At the intersection of three of the world's fastest-rising regions for startup ecosystems – the Middle East, North Africa, and South Asia – GITEX Future Stars will gather the most promising global innovators to ignite positive technological change.
GFS will host international pavilions from countries including Japan, South Korea, Nigeria, Brazil, Poland, Bahrain, Oman, India, Portugal, Hungary, Israel, Sweden, Serbia, Ukraine, and Pakistan, as well as the largest ever show presence from France and Italy, who will be bringing over 50 startups to the show, while GFS will also host a cluster of startups hosted by The World Bank.
GITEX hosts the region's most influential tech conference
GITEX GLOBAL x Ai Everything visitors will hear from over 450 leaders live on stage at its international conference lineup, with over 350 hours of thought-provoking discussion. 
A platform for tomorrow's innovators 
Reinforcing the region's building blocks of creating homegrown technology, innovation, and entrepreneurship, the first-ever GITEX YouthX youth engagement program will contribute to the cultivation of young tech talent with a creative program aimed at bringing them closer to the practitioner ecosystem. 
The program offers four pillars to engage students from high school to post-graduate level, including its Unipreneur initiative, which will give startups from universities including King Abdullah University of Science and Technology and UAE University the opportunity to engage with leading international investors and government-level experts; the Youth X Bootcamp, a curated program of workshops and inspirational sessions to inspire young minds; Teens in AI, the culmination of a multi-school hackathon offering school teams the chance to present to the global tech ecosystem; and GITEX High Flyer, the program which will give 100 university students the chance to win internships with innovative companies including Avaya, GM, and Majid Al Futtaim. 
Supporting the need for increased opportunities for female tech leaders, GITEX GLOBAL x Ai Everything will host the global finals of the TiE Women pitch competition, where female-led startups from more than 40 cities will pitch on stage for cash prizes, mentorship, and investor networking opportunities.