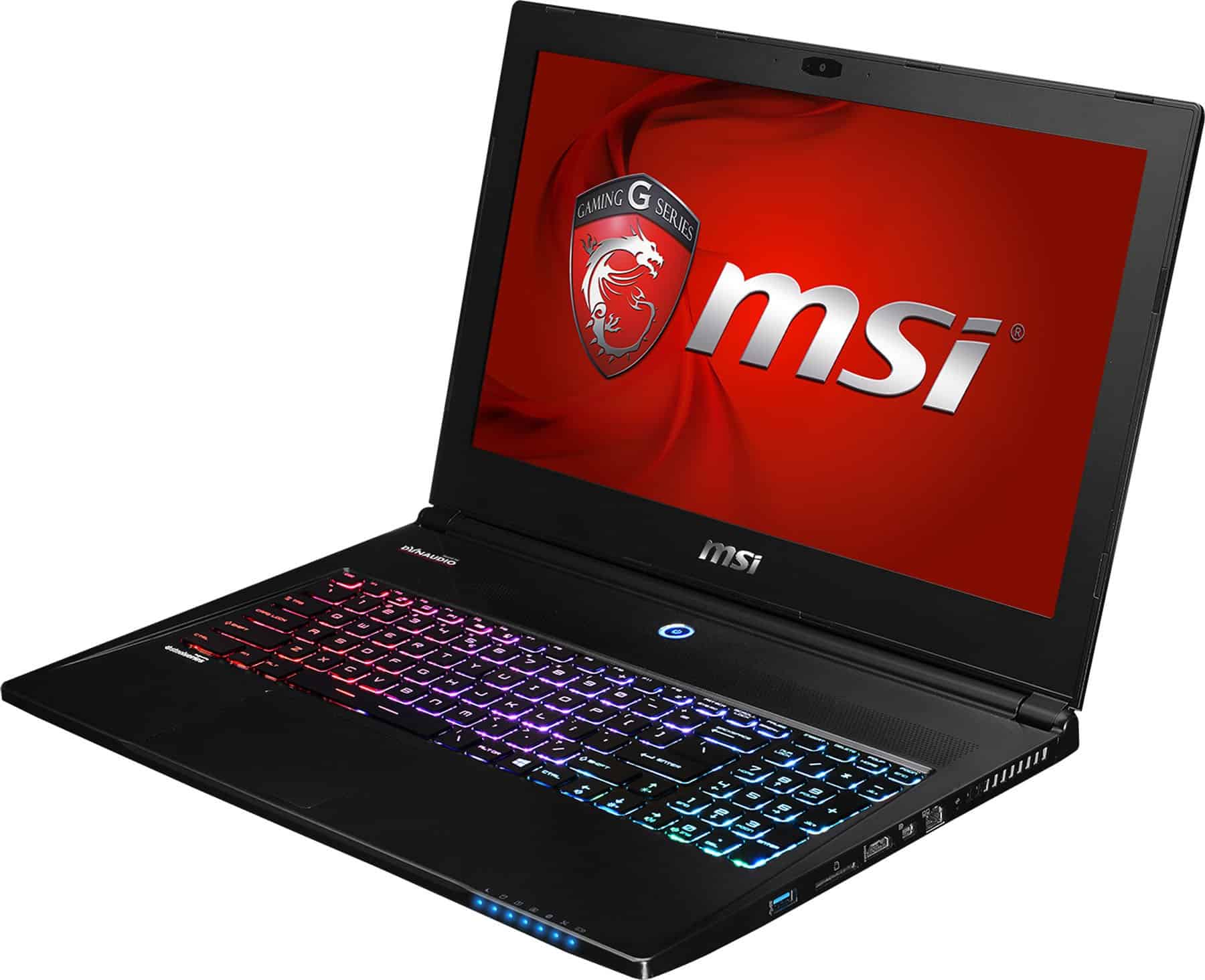 I'll be honest, I don't believe in a mobile gaming laptop setup most of the time, but when you have the thought of carrying your oversized rig for a LAN party, the appeal of a gaming laptop quickly grows on you. The MSI GS60 Ghost pro caters with this sentiment in mind and how. The laptop weighs under 2kg and is one of the lightest in the 15.6 class. Competitively priced, it also is loaded with NVIDIA's GeForce GTX 800M series GPU that seems like a tempting offer to the average gamer on the go.
The GS60 Ghost is a much toned down but powerful alternative for gamers who want a setup that's not back breaking, but for all purposes and if you want more bang with your buck, the Ghost Pro has alternative models and offers a 4K display.
Design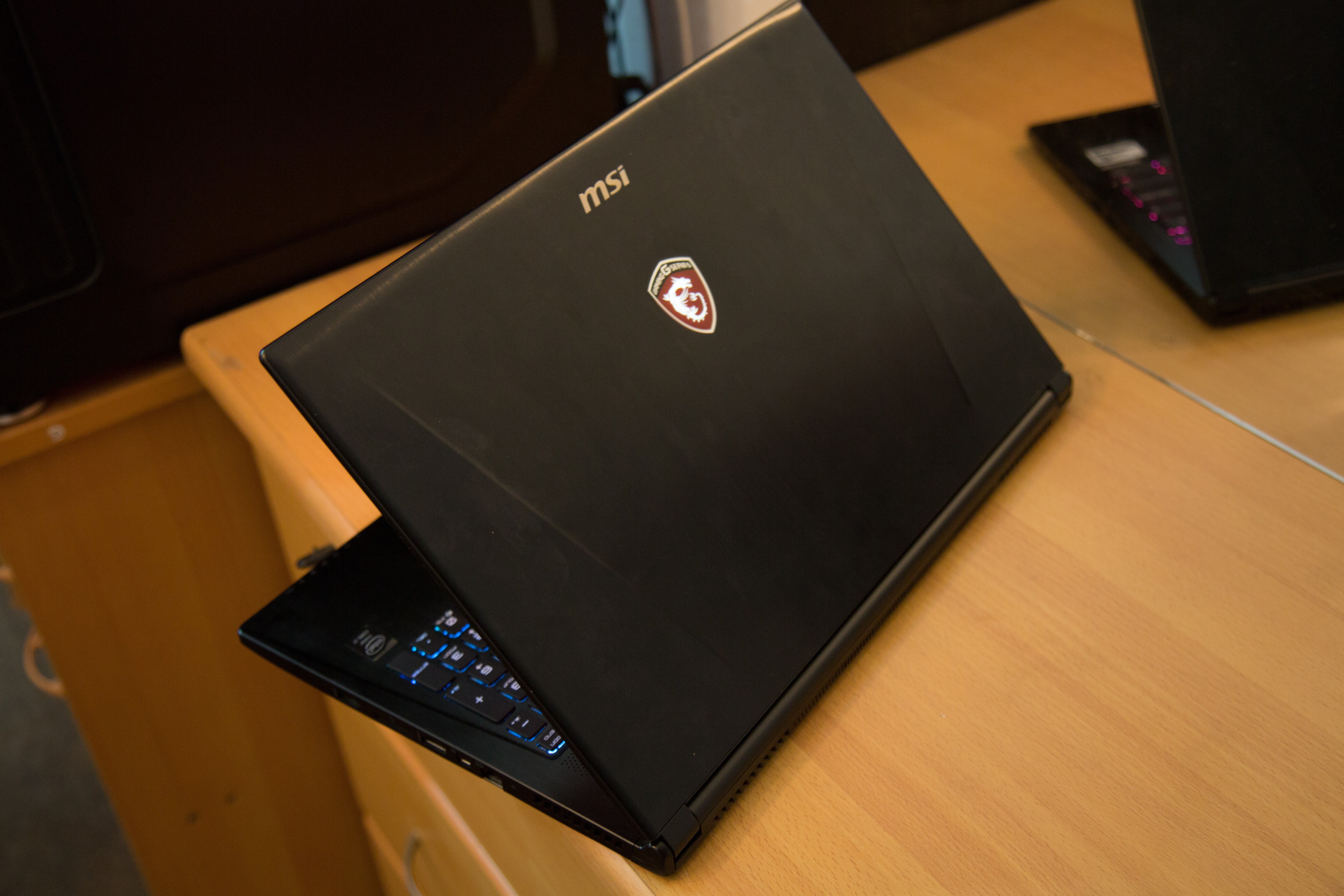 The GS60 is portable and that's saying something. It's less than 2 kilos and in a  20 mm frame but weirdly enough the top chasis doesn't feel as premium. The body is a magnesium based alloy with a brushed metal surface. That being said, everything has been toned down and this in particular didn't strike me in a good way since you won't be able to enjoy the backlit keyboard if you're into less than subtle light show. The innards have everything you'd want though. Three USB 3.0 ports, HDMI and mini-DisplayPort outputs, a pair of audio jacks and an SD card slot, and Gigabit Ethernet connector which means you won't be compromising on hardware on aesthetics.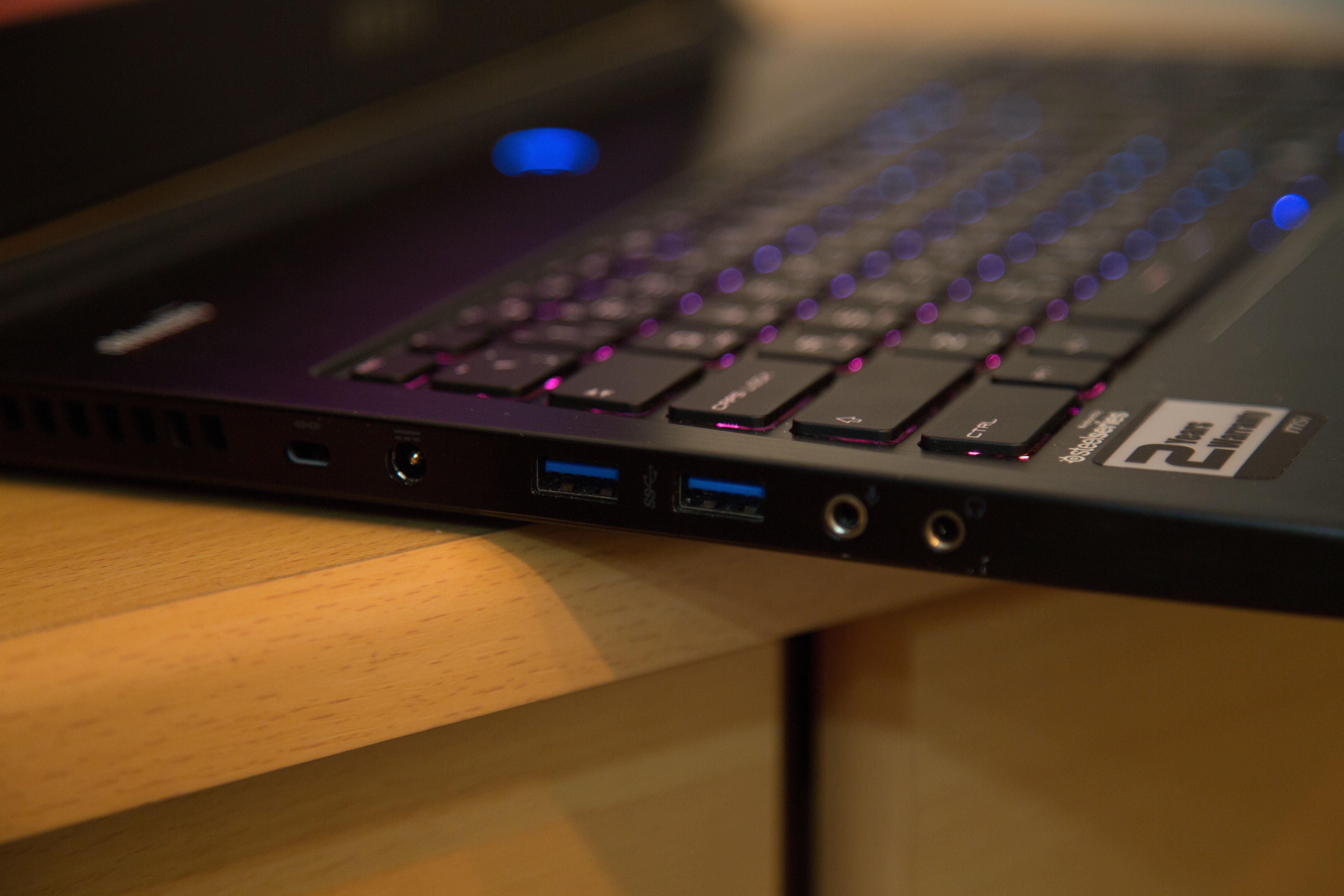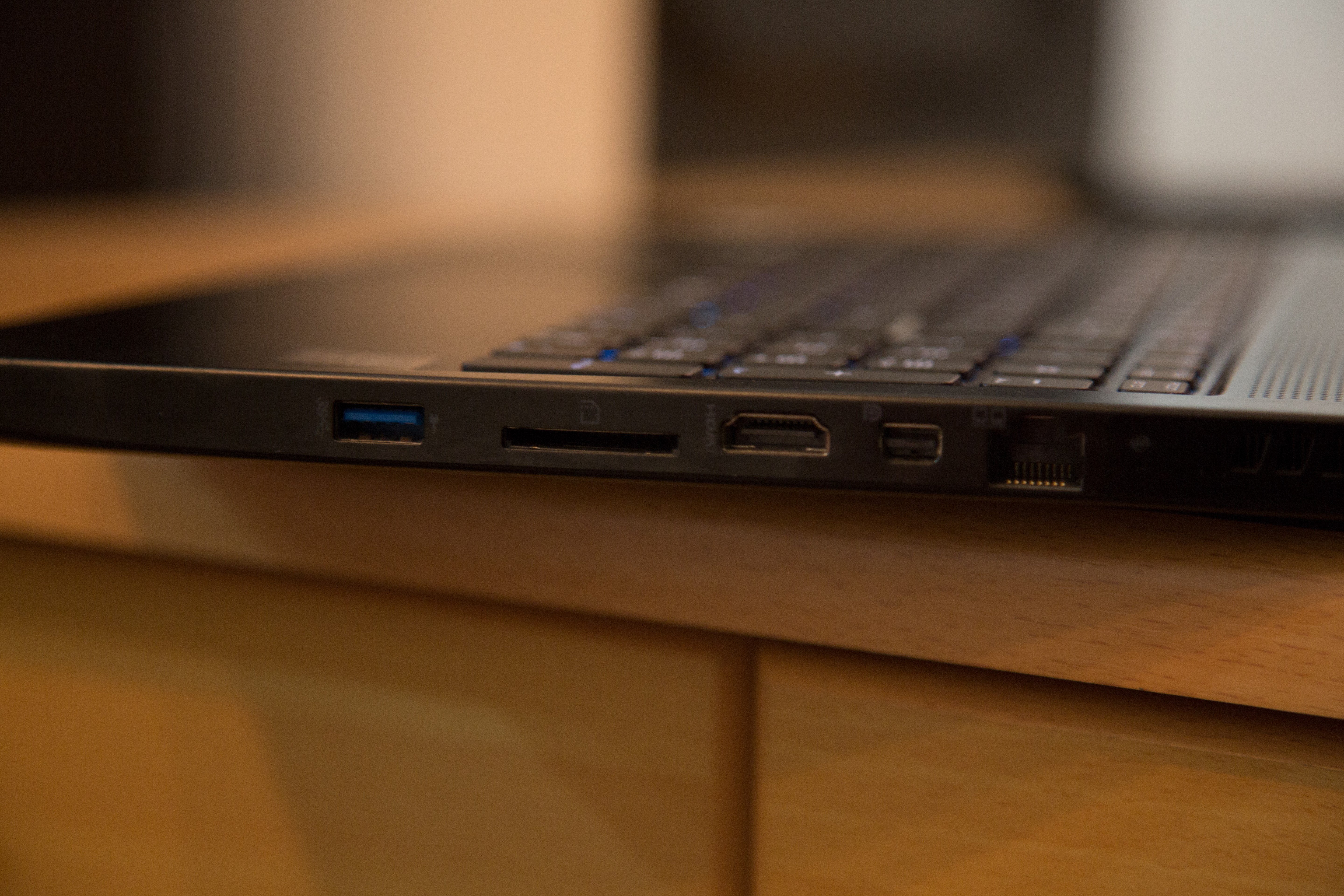 Oddly enough, the biggest nitpicks I have about the frame is that it is susceptible to bending and if you don't handle it right you could see the bottom extrude just beyond the audio jack inputs, at times I was careful at closing the screen since the frame around the screen started to protrude, ( I'm later told that this was because of the unit I had in particular) It's a strong frame that stays but it does however take a fair bit of the screen giving it a smaller display to look at.
Screen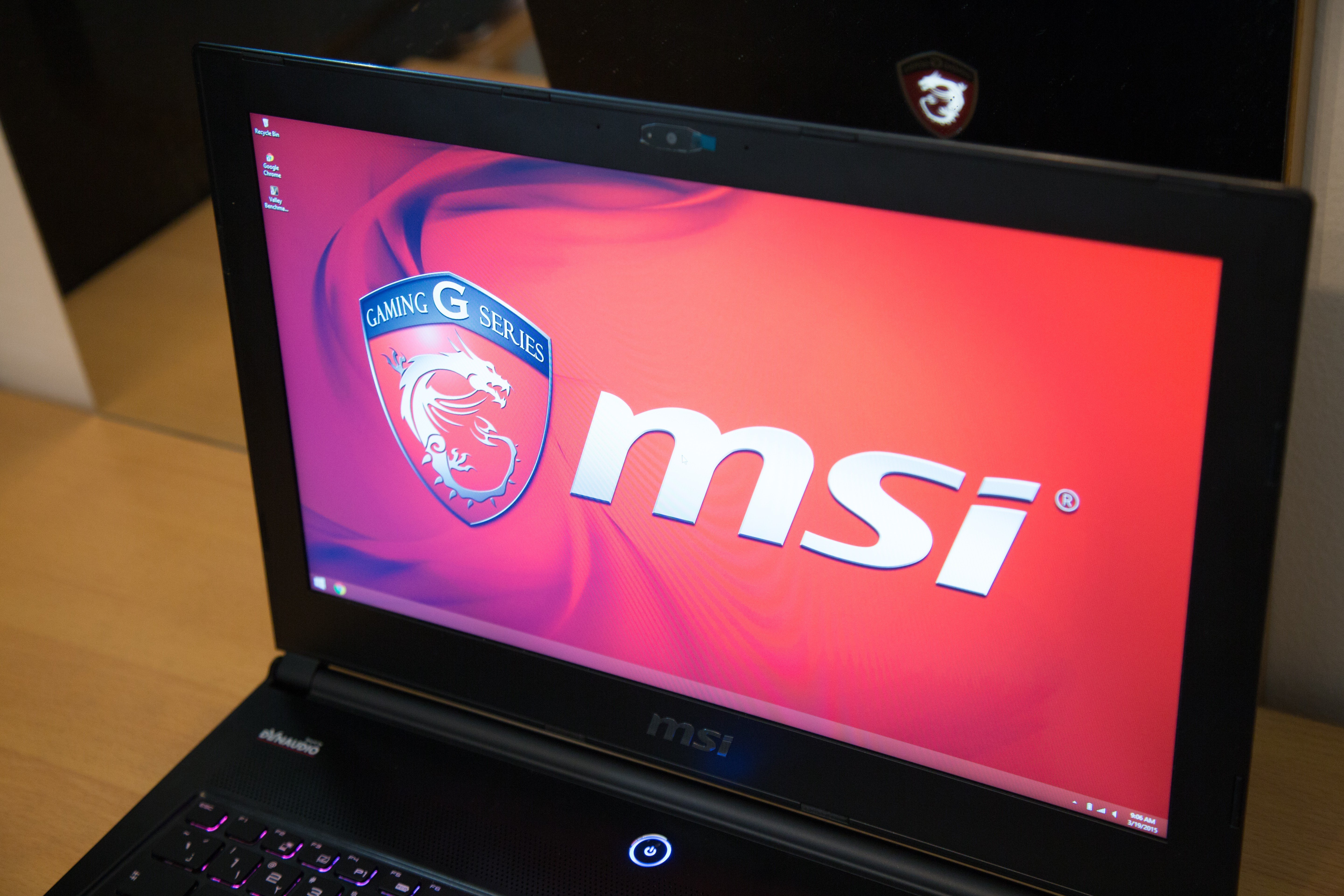 Make no mistake, the 1920 x 1080 full HD resolution stands out and the matte finish on the screen means that your games will look gorgeous and is one of the better screens for laptops in the lower price bracket.It isn't without faults however as I did encounter glare issues but then again it's very unlikely you'll be gaming in a daytime scenario outdoors but if it's a lan session with friends indoors, you'll find little to fault and you won't see too much of any distracting reflections you'd expect, it's gorgeous.
On the speaker department, we have Dynaudio speakers which will still suit the average gamer, unless of course they wear headphones. The common problem I've seen with gaming laptops is how they handle bass in speakers, Asus generally sells a subwoofer add on to tackle this but I was hoping MSI sort this out with this model. It still can't handle full rich bass and that's a shame but there were cutbacks made to get a design this slim and this is something I'm going to throw under the rug as a compromise.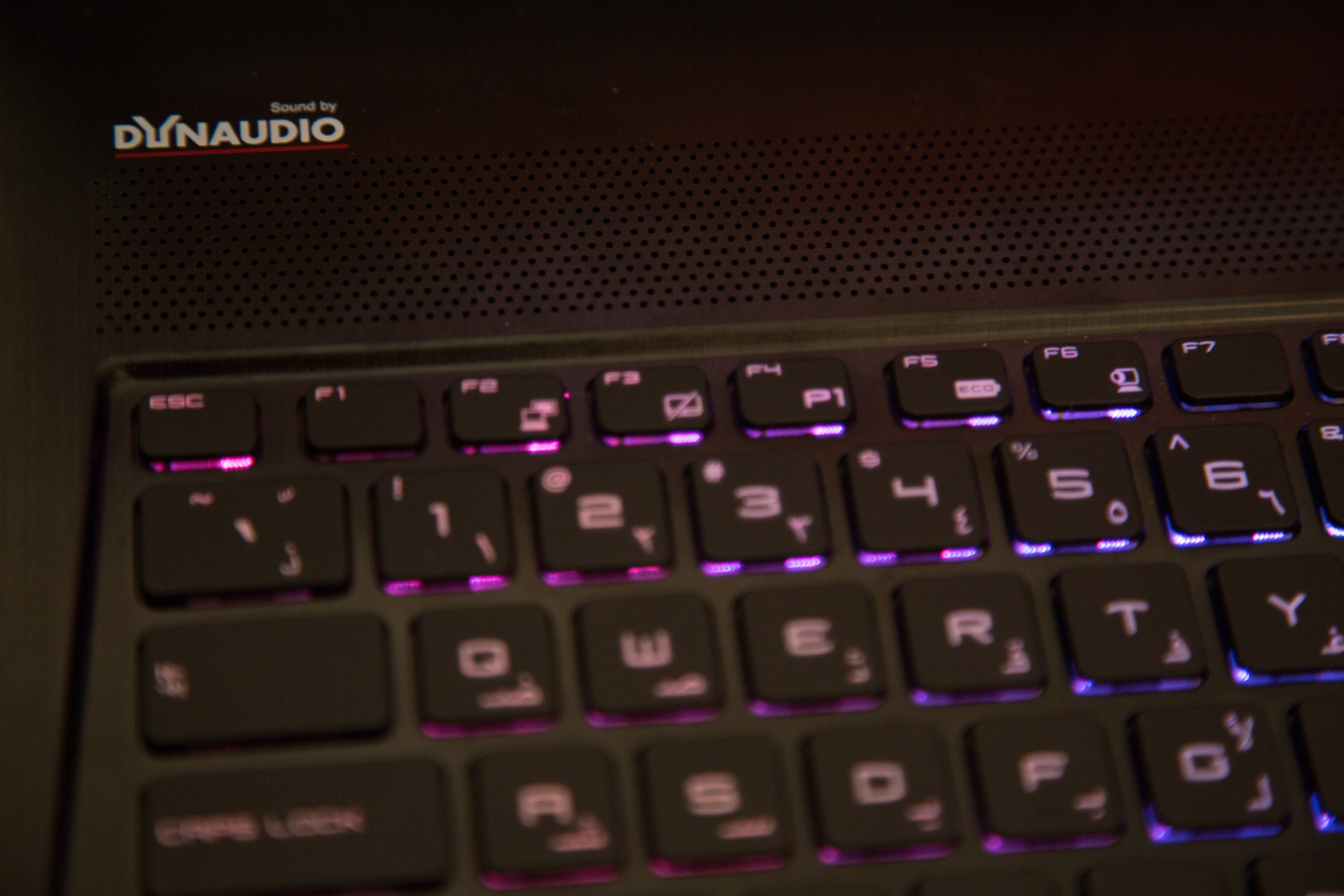 Performance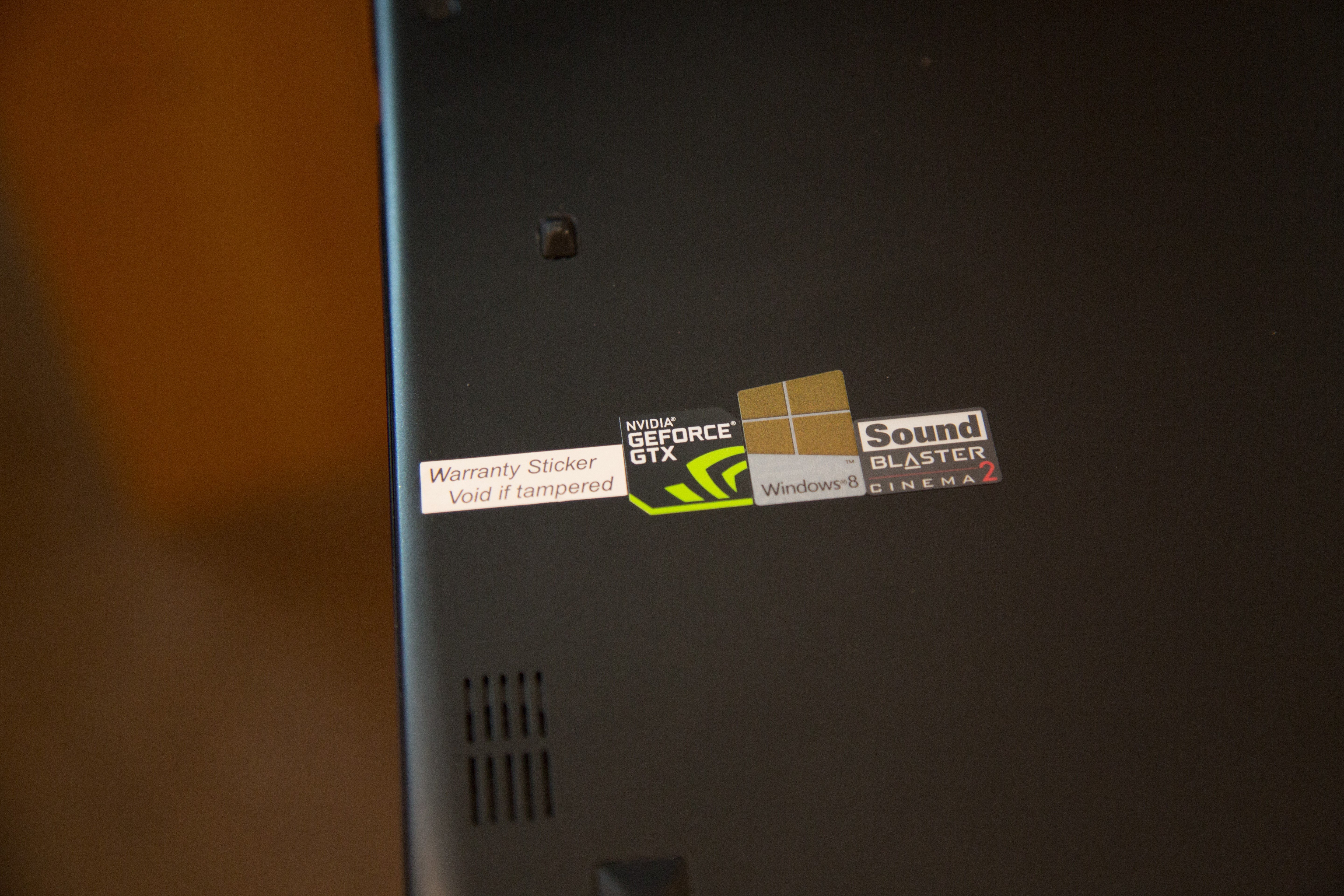 The GS60 device we reviewed had a GeForce GTX 870M graphics chip inside. Keep in mind there's already a 4K version of this same laptop with better specs for a higher price. The 941 mhz core GPU clock can also be boosted after all you're going to get a lot of juice from one of Nvidia's best mobile chipsets. It will give you a great gaming experience with subtle changes if you know your way around, I'm not a fan on Windows 8 when it comes for gaming, the 8.1 update helps since it boots up in less than 8 seconds, not surprisingly after a heavy update from Microsoft the boot takes a second or two longer as do all other functions, the windows update is notorious for slowing PC's over time but this just goes to show how this affects mobile laptops.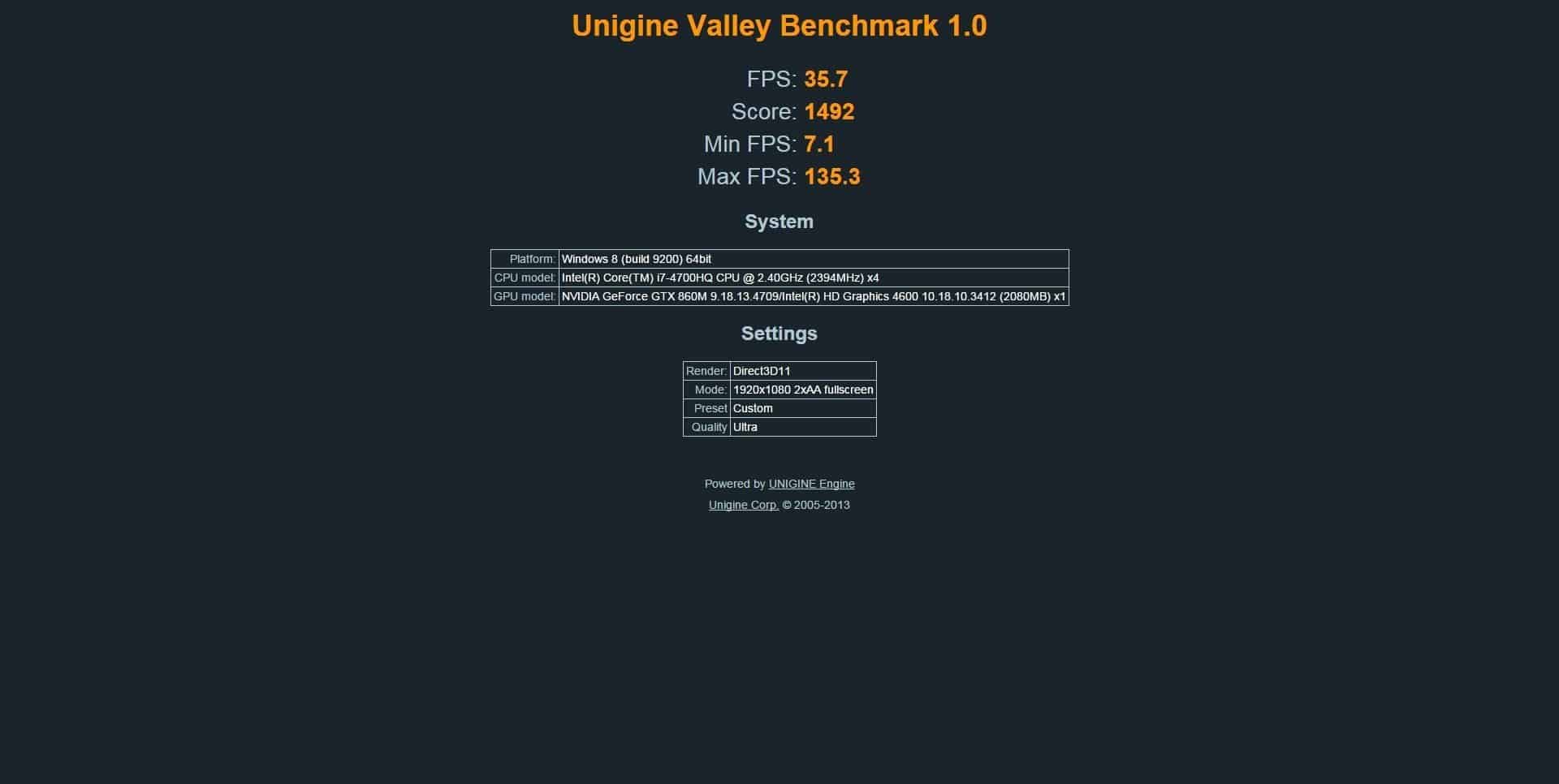 The GPU seemed to have issues dealing with shadows slightly lower than expected than what you would see with a Gigabyte mobile unit. I ran Homeworld 2 perfectly on all setting high minus object shadow which it just wouldn't run on high. You should be able to run current gen titles though as Nvidia recently sent out a patch to optimize mobile GPU's. The Core i7-4700HQ is a 2.4GHz, Hyper-Threaded quad-core processor to me shined on it's own when I threw in some video editing, rendering was a breeze with me editing a fully loaded 5 minute video in 1080p in less than 20 minutes on Premiere Pro. Blazingly fast on the drive side as well with its 237GB boot drive that's formed by combining two 128GB SSDs in RAID 0. However all of this does come with issues, the GS60 will start to heat uncomfortably after 30 minutes, even if you're not throwing much at it like browsing. It got uncomfortable to a point I couldn't use it on my lap anymore and this is probably with the way the heat dissipates from the device at the back.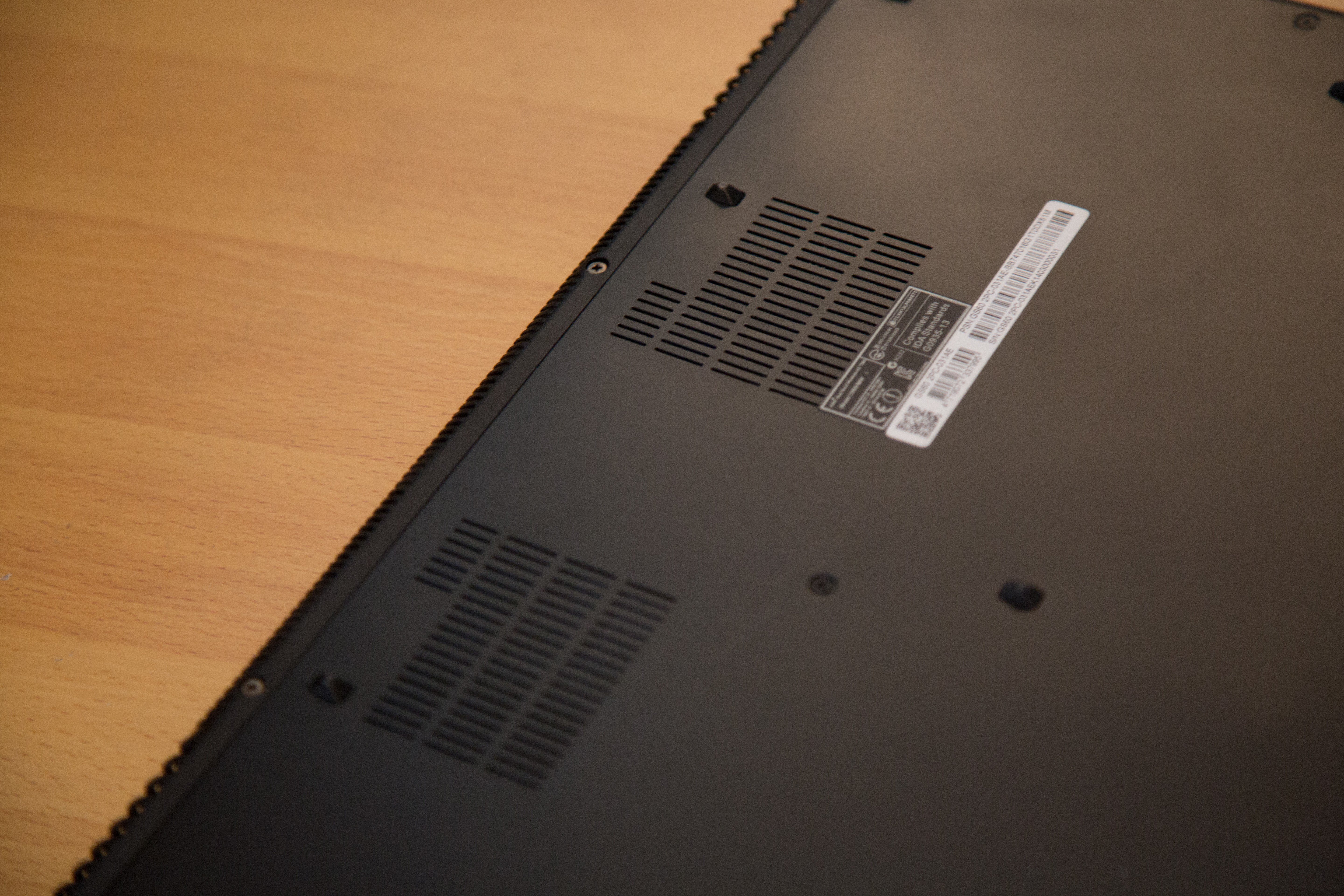 Battery
Here's why I gripe about gaming laptops, 52Wh, six-cell battery will all but be empty after a long gaming session within two hours before you run off to a power adaptor. The GPU even renders better based on battery mode or not to get the extra support. There's not much to say really since this is a common issue with using mobile devices to power through the day, with the new GPU's delivering better performance per power it will get better but this isn't the case with the GS60 2PE.
Ergonomics and Software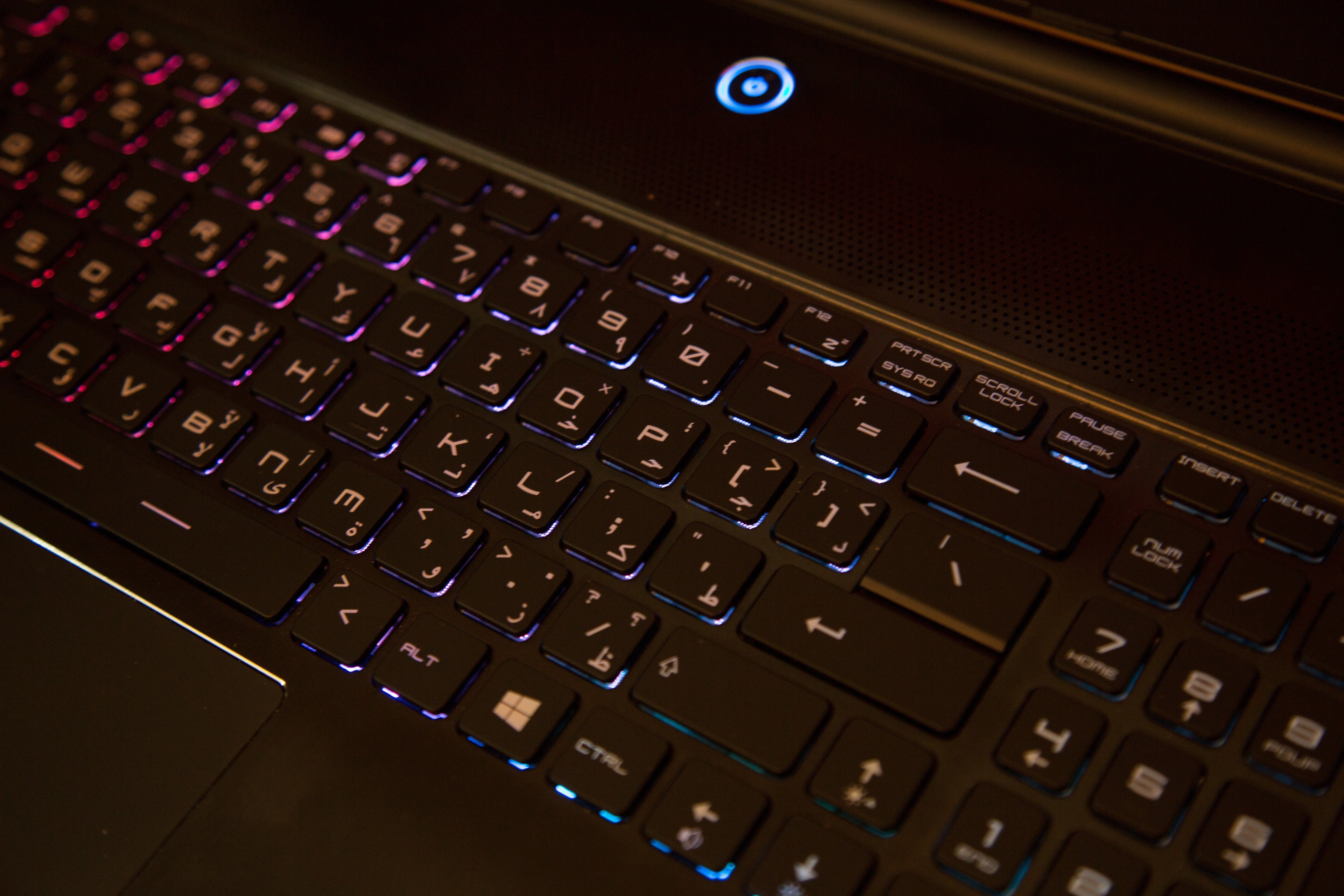 With the success of the GT70, the MSI's keyboard by SteelSeries is back again and it's a joy to type on, not as much as a joy to look at. The backlighting is too dull and if you're walking with a MSI, the first thing a gamer would do is flaunt the device and it will take a lot of punishment from intense gaming sessions. They even fit a number pad in there but it would have been better to maybe add gamer specific macros, the same kind you'd see in a razor blade. Another annoying thing was the positioning of the windows key on the right side which might mess up the flow for some people used to tapping on the windows key on the left and I kept hitting the function key as a habit. The steelseries keyboard is fully customizable with the keyboard program built in as expected giving you the ability to make it light up the way you want to.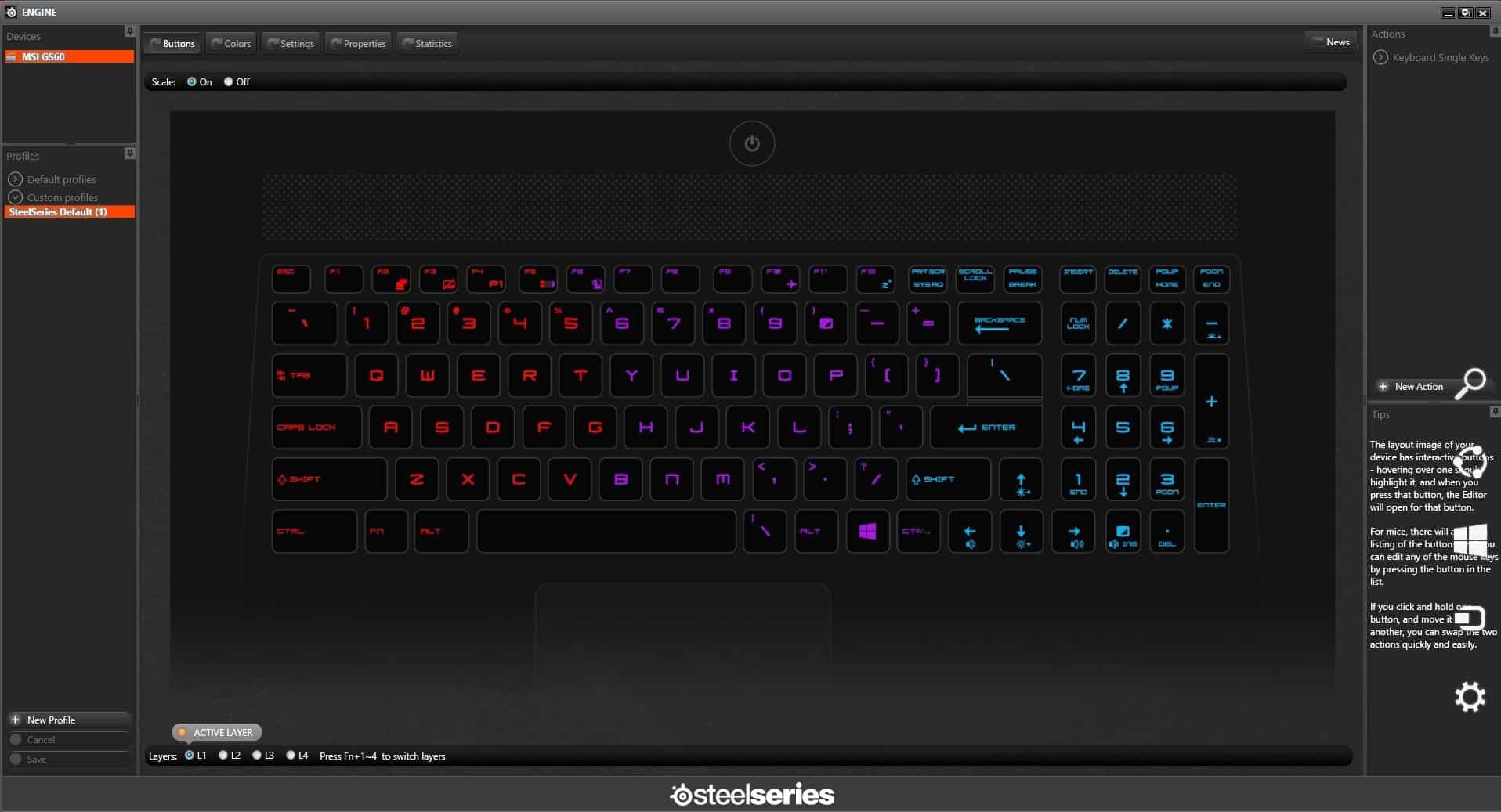 The trackpad is bigger and has snap buttons on the bottom, but as a gamer you're more likely to not use this at all and the pad mainly serves as navigational tool for the laptop. I'll be honest, it can take some time to used to and it was disabled during my gaming sessions. I found that it didn't work well either outside of the gaming spectrum since the gestures would read wrong and if you were to use two fingers for the keypad and trackpad it would lead to poor results.
Thankfully, the MSI doesn't load up your device with a lot of bloatware, it is welcoming however if they ditch the social apps which just go to a broswer and open the homepage there.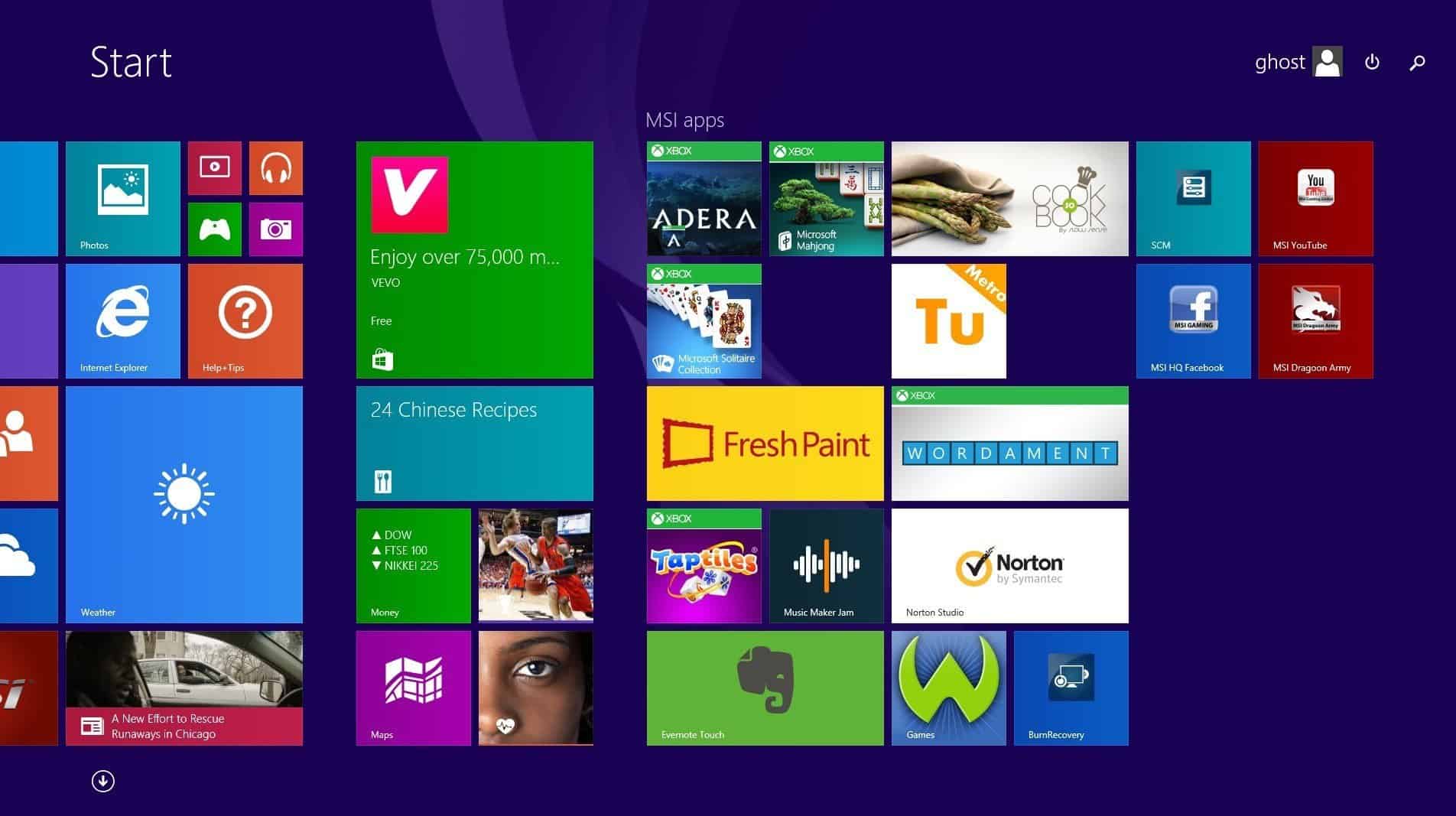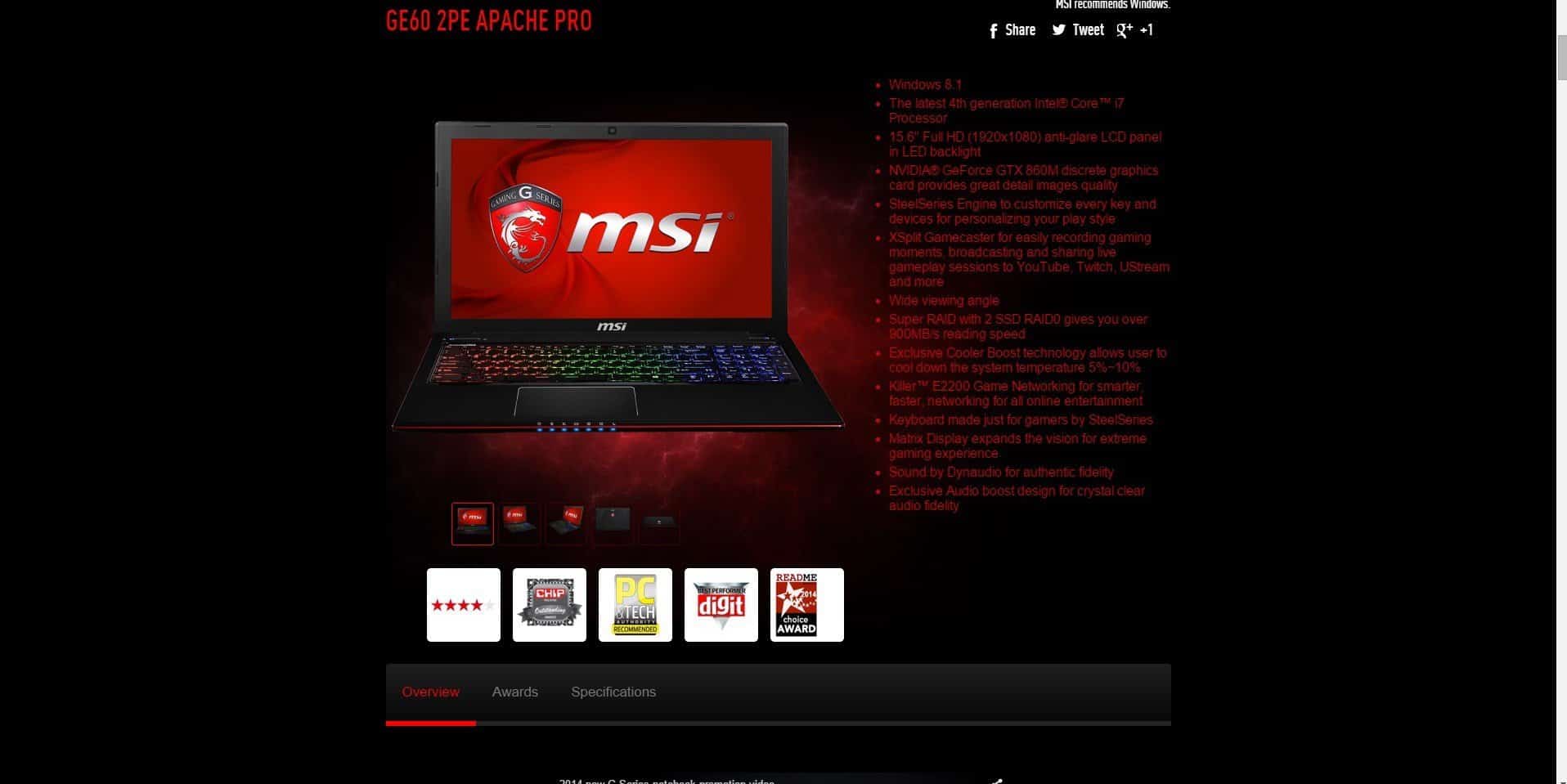 Verdict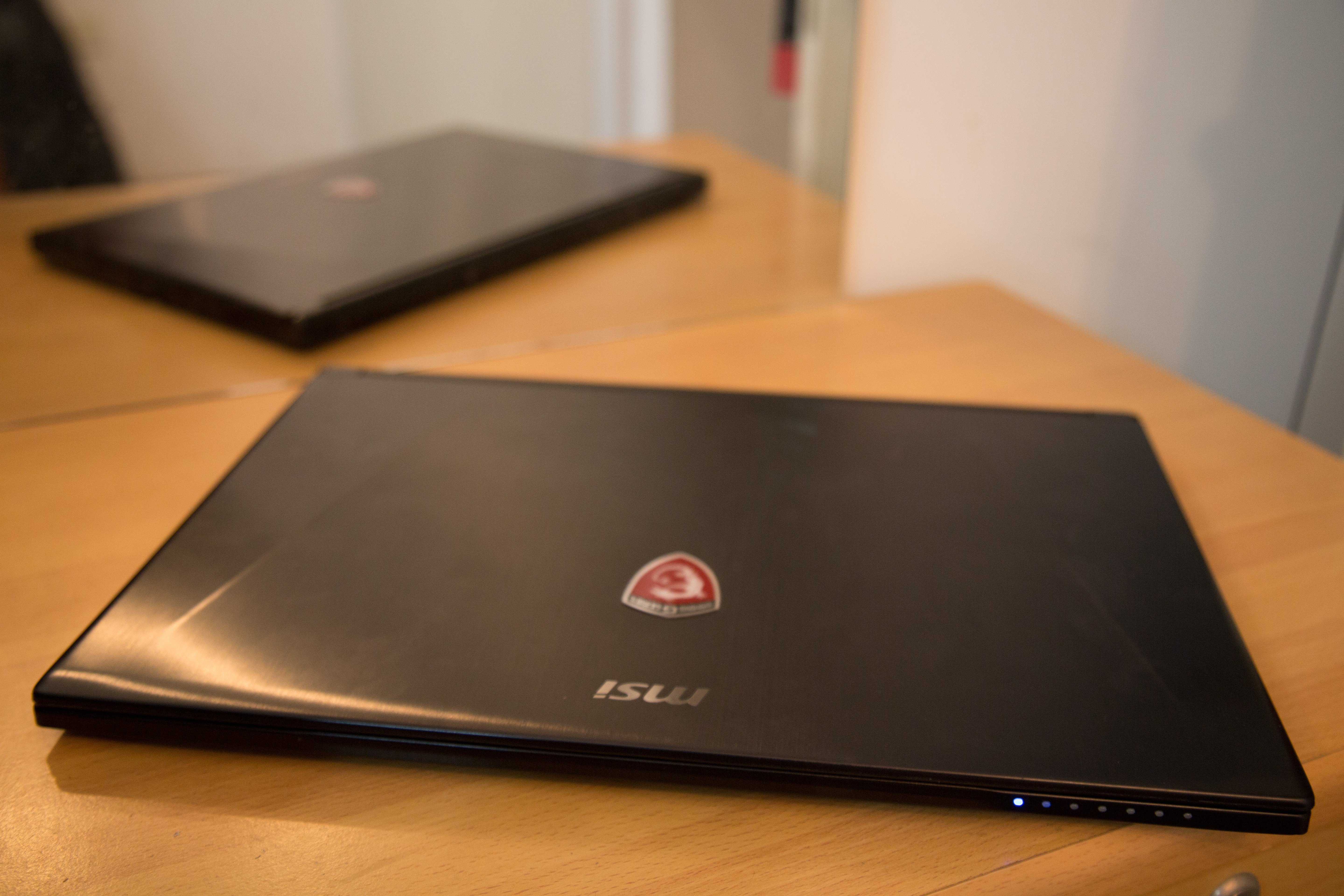 The GS60 is a perfectly good mid range gaming dedicated laptop. However it's a known fact that dedicated gamers are willing to shell out more to get more, which is why the GS60 has a 3K and 4K edition which costs a bit more naturally and better GPU however a 4K resolution on a 15″ will have a few issues considering scaling. Like all things, gaming laptops are a bit of a hit and miss for me, sure it makes a solid multi media device with the guts to run video or photo editing software. Which finally brings me to say that is perect for a LAN party or places where you're connected to a power outlet and preferably someplace cold thanks to the heating.
However,it's one of the best line of gaming laptops that only recently got beaten by the GeForce GTX 980m GPU. The GS60 is thin and light and costs a bit less that other competing gaming laptops out there in its class.