Mercedes-Benz has unveiled the eActros 600, a battery-electric long-haul truck with an official range of 500km (approximately 310 miles) before needing a recharge. The truck is equipped with three lithium iron phosphate cell technology (LFP) battery packs, each with a 207kWh output.
With a gross combination weight of up to 44 tons, the eActros 600 features an 800-volt electric axle and two electric motors, each with a peak output of 600kW. The truck can cover more than 1,000km in a single day with intermediate charging during legally prescribed driver breaks. Once megawatt-charging infrastructure is in place, it can be charged from 20% to 80% in about 30 minutes.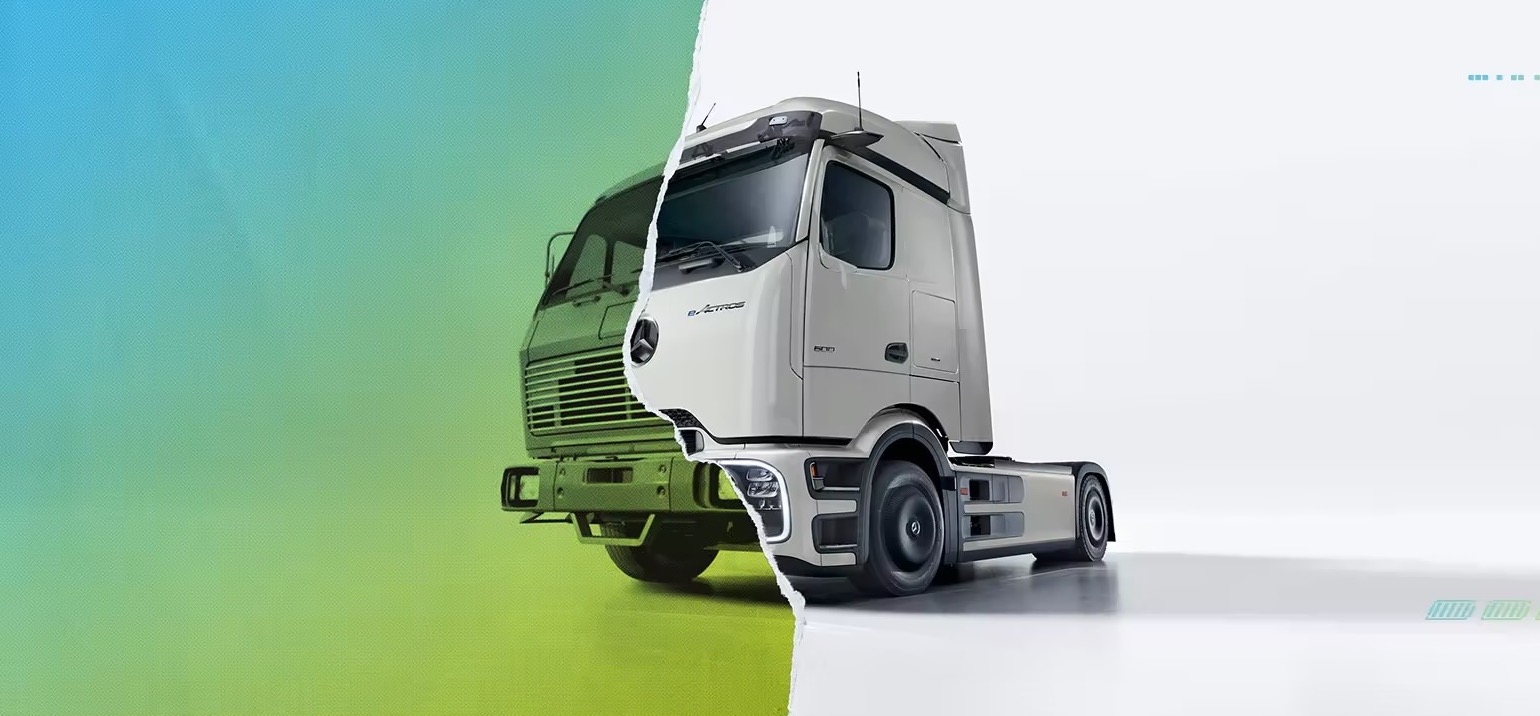 Compared to a comparable diesel Actros, the eActros 600 achieves CO2 savings of around 40%. With fully renewable energies, it can achieve over 80% CO2 savings over a ten-year product life cycle.
The vehicle is designed to meet the same durability requirements as a comparable conventional heavy-duty long-haul Actros. Its LFP battery technology is expected to cover 1.2 million kilometers in ten years of operation, with a battery state of health remaining over 80% even after this period.
The eActros 600 is equipped with the latest safety systems, including six sensors (four short-range radars and one long-range radar) and a multifunction camera. It supports active emergency brake assist technologies and semi-automated driving.
The truck also features power take-off points, allowing it to power various equipment, making it versatile for different applications.
Mercedes-Benz is currently building around fifty prototype vehicles, some of which will undergo practical testing with the first customers. Series production of the eActros 600 is scheduled to start at the end of 2024.
The introduction of long-haul electric trucks is an essential step in reducing emissions and transitioning to cleaner transportation in the commercial sector. Mercedes-Benz's eActros 600 is a significant milestone in this journey.