LG Electronics (LG) unveiled the company's latest cordless vacuum cleaners line-up at an event held today at Sharaf DG at Times Square in Dubai. Comprised of CordZero™ and CordZero™ Handstick, the LG's CordZero™ collection offers a powerful and convenient cleaning experience with zero obstacles, zero limits and zero time wasted. With features such as Smart Inverter Motor™, PowerPack™ 80V, and RoboSense™, LG's CordZero™ lineup will change the way consumers think about housework.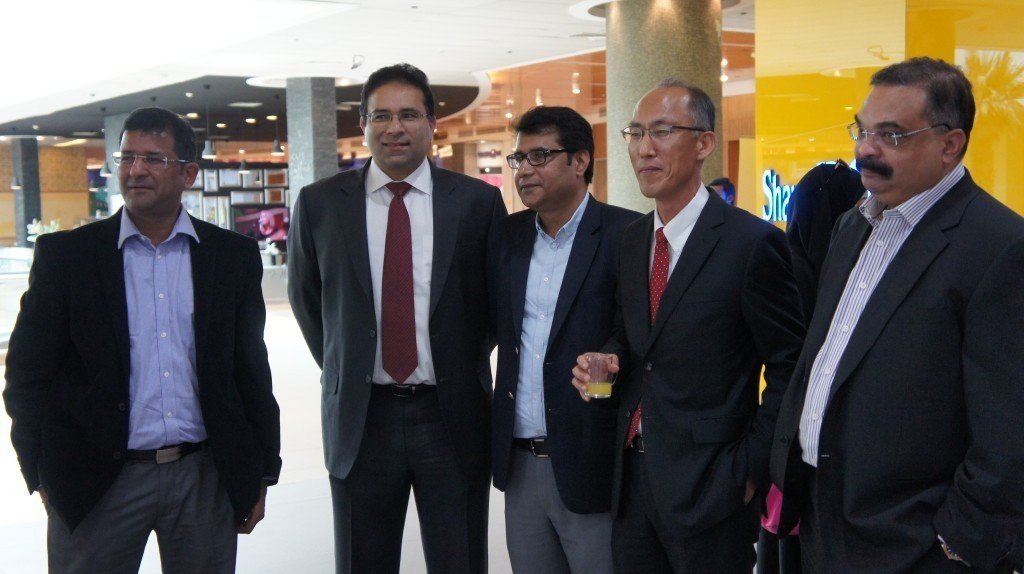 Speaking at the launch event, Mr. D. Y. Kim, President LG Electronics, Gulf FZE said, "CordZero™ is a game changer and will play a significant role in making LG a leading premium vacuum cleaner brand around the world. The CordZero™ collection is the result of over 10 years of innovation and commitment to create a new breed of products that redefine convenience, ultimately allowing consumers to live smarter lives.As with any LG product, our philosophy is to design appliances that cater to the evolving lifestyle of our consumers. The right balance of technology and functionality is what makes LG products unique and the CordZero™ collection is testament to this reality."
CORDZERO™: Lose the Cord, Keep the Performance
LG's CordZero™, a new cordless canister vacuum cleaner, raises the bar in convenience with no power cord to repeatedly plug and unplug, enabling consumers to clean freely from room to room without any tangling or hassle, reducing overall cleaning time. CordZero™ features an innovative built-in lithium-ion battery PowerPack™ 80V providing powerful suction and continuous cleaning for up to 40 minutes in regular mode. CordZero™ employs LG's Smart Inverter Motor™ to guarantee maximum suction with high efficiency and durability in a compact size. The innovative motor offers a cleaning performance that is 9.3 percent better than that of a conventional 2000 watt corded vacuum cleaner.[1] Moreover, it is on average 28 percent smaller, 22 percent lighter and 13 percent more efficient than conventional vacuum motors. It's no wonder that LG felt confident enough to offer a 10-year warranty on the motor.
Commenting on the launch, Home Appliances General Manger of LGE Gulf Mr. Jamie Hwang said: "The revolutionary CordZero™ is a technological breakthrough that combines the freedom of a cordless vacuum cleaning experience with powerful performance. With LG's one-of-a-kind RoboSense™ technology, CordZero™ eliminates the need to pull the vacuum cleaner along while it is in use. The Automatic Location Recognition technology and Active Following Wheel technology allow the vacuum cleaner to follow the user smoothly, with evenly paced movement and will definitely set a new standard in home appliances."
CordZero™ is also equipped with LG's proprietary KOMPRESSOR™ technology, the world's first motorized dust compression system that sucks up dust and debris and compresses it in the bagless bin for easier, hygienic disposal.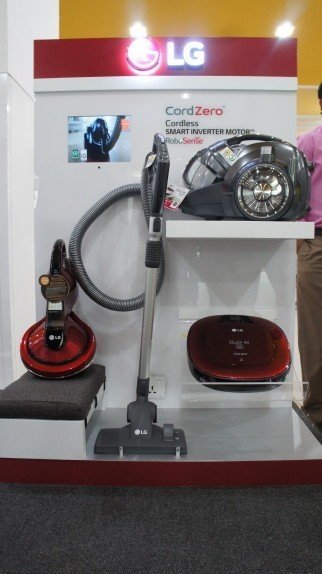 CORDZERO™ Handstick: Effortless Cleaning Anytime, Anywhere
LG's CordZero™ Handstick offers convenient cleaning and long lasting suction power thanks to the Dual PowerPack™, Smart Inverter Motor™ and Anti-Tangle Brush™. The Dual PowerPack™ provides a running time of up to 60 minutes in Regular Mode and 40 minutes in Power Mode with its replaceable lithium-ion dual battery pack. Dual functionality means customers can use it as a stick-type cleaner with a full length handle or as a more portable hand-held unit. With the built-in crevice and brush tool, easy 180 degree swivel head and slim design, the CordZero™ Handstick helps make cleaning less tedious. To minimize the strain put on users' wrists, LG has included the Easy Grip Handle.
LG's CordZero™ collection is available from today in a range of colors including Chrome, Sparkle Red and Lime Blue in Handstick type and Matt Chromo Silver in Canister Type across all major retail outlets including Sharaf DG. The retail price for LG CordZero™ will be AED 2999, while the LG CordZero™ Handstick model will be retailed at AED 1199.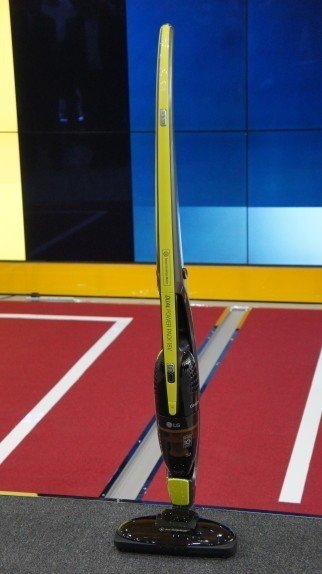 Key Specifications:
CORDZERO™  
CordZero™ Technology
Smart Inverter Motor™
PowerPack™ 80V
RoboSense™ : Automatic Location Recognition Technology and Active Following Wheel Technology
LG KOMPRESSOR™ Technology
HEPA14 Filter
SLG 5 Star & BAF Certified
CORDZERO™ Handstick
Dual PowerPack™
Anti-Tangle Brush™
Smart Inverter Motor™
2-in-1 Type (Stick+ Handy)
Built-in Brush (Crevice & Brush Tool)
Easy 180 Degree Swivel Head
Easy Grip Handle
LED Vision
Slim and light design