According to Mark Zuckerberg's Instagram Story, the latest update intends to make it easier for users to identify local companies or attractions by providing a searchable map that allows you to "discover popular local businesses around you." The map will display a list of local locations and allow you to see posts about a specific location or only particular sorts of businesses.
There are other ways to access the map. For example, if someone tags a location in a post or story, you can tap on the tag and select "view location" to go to the location's page. When you move your cursor about the map, you'll be able to search the area to see what's nearby.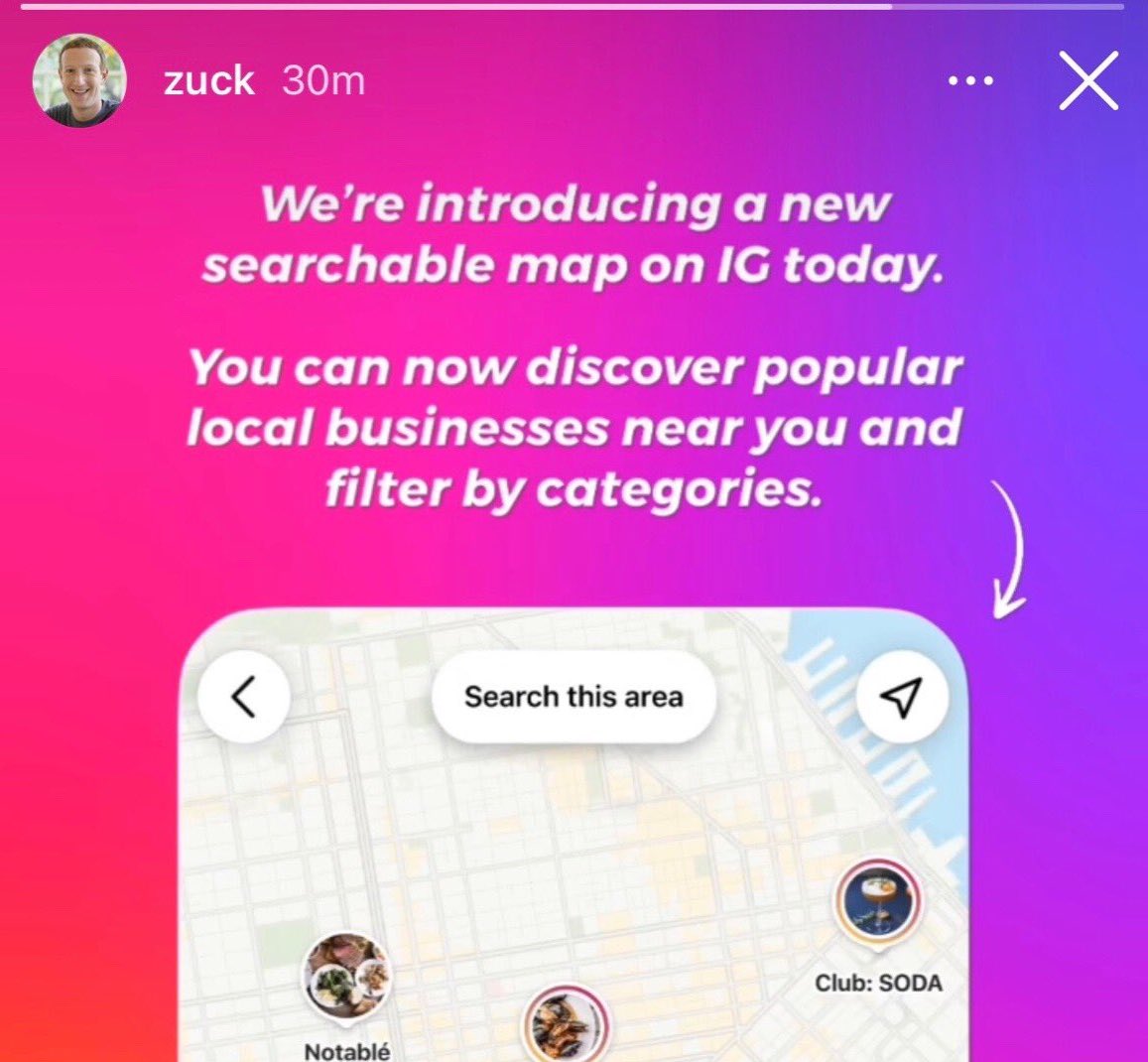 In the Explore tab, you may also search for places (even entire cities). Tapping on a location search result will transport you to the location on the map.
After you've searched an area, you can use filters to limit the results to restaurants, bars, parks, or other types of venues. You can also save locations to return to them later. (To access stored locations, go to your profile, press the hamburger menu at the top right, and then hit Saved.)
The business began testing the revised map in select regions last year, but according to Zuckerberg's Story on Tuesday, it is now generally available.