Huawei has been working hard, trying to create and sell smartphones that are devoid of Android services, and what they have realized along the way, is that people will still invest in their devices if they provide something that traditional Android phones lack in the target price bracket. The Huawei Nova 9 SE is another step in this direction for the company, and right off the bat, one thing that stands out is that there is a 108 MP camera unit in a seemingly entry-level chassis. We managed to get a Nova 9 SE unit in the office for testing and in this review, we are going to tell you the good and not so good aspects of this device, so that you can ultimately decide if the smartphone is a fit for you or not.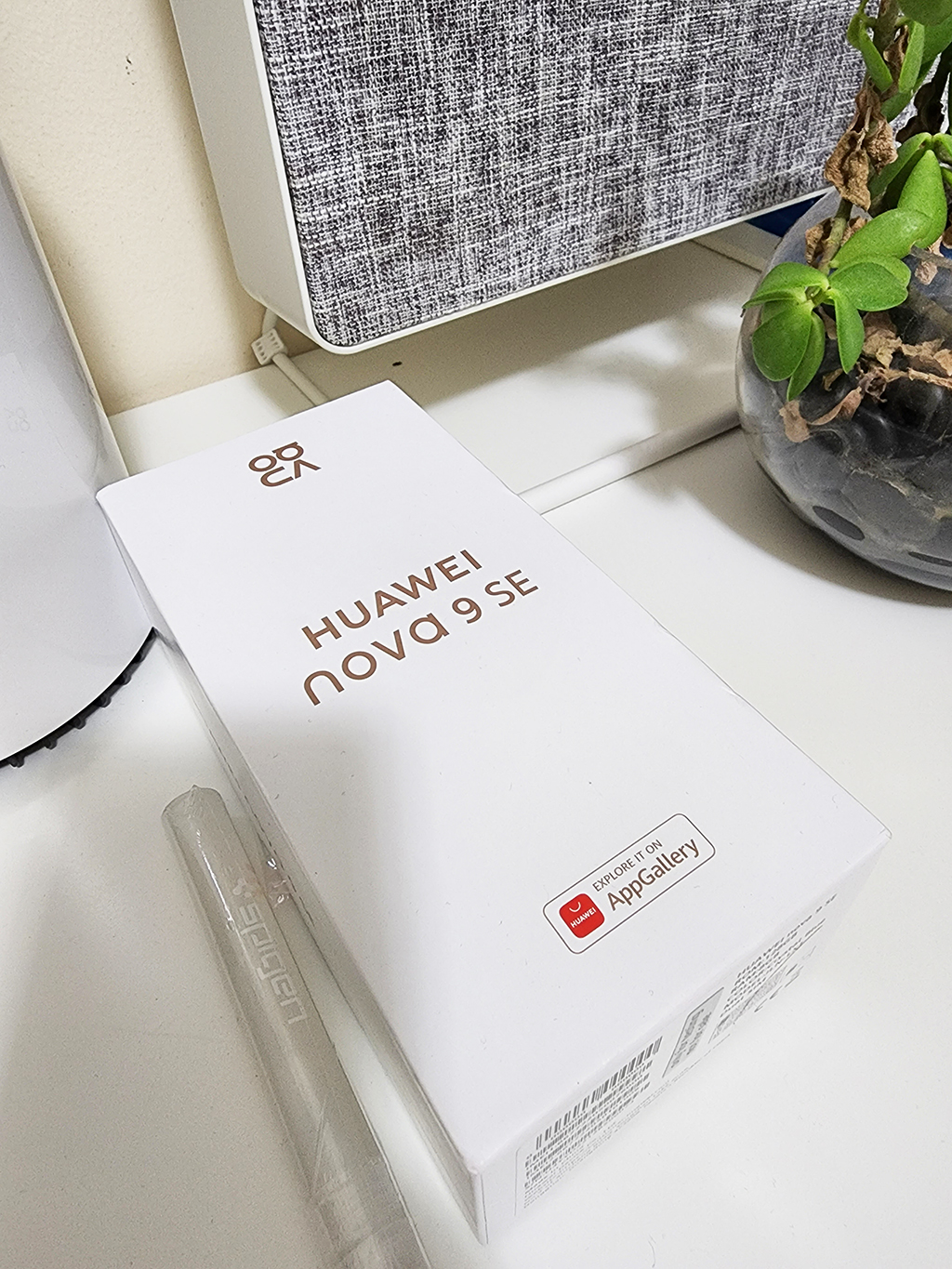 Design, Build, and Display
The Huawei Nova 9 SE comes with a surprisingly extensive array of extras that other manufacturers often leave out. Along with the phone, Huawei includes a complimentary soft TPU case, a USB-C cable, a SIM ejector pin, and, most importantly, a Huawei 66W SuperCharge charger that is compatible with the phone for rapid charging. Even better, the Huawei nova 9 SE comes with a pre-applied screen protector, which saves you money and allows you to use the phone right away.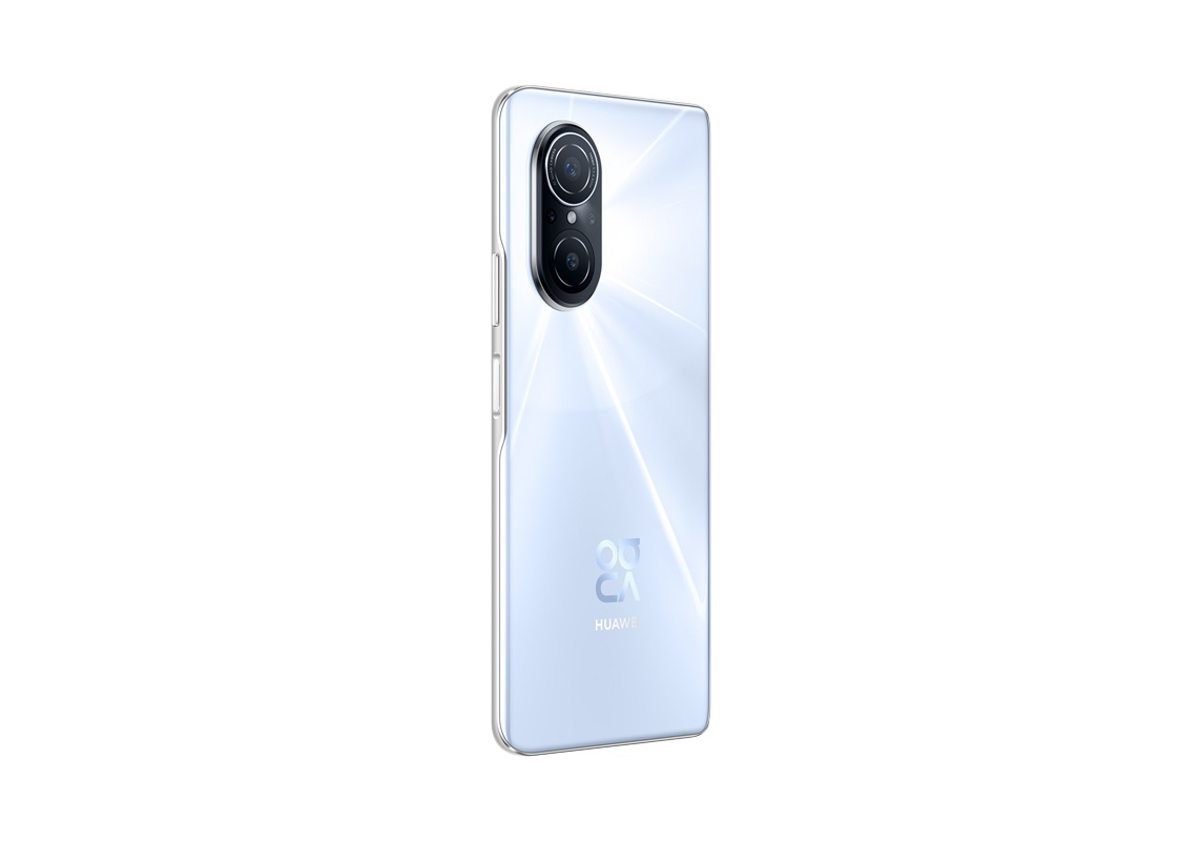 The inclusion of a complimentary case, screen protector, and a 66W fast charger is a generous gift that rival flagships no longer include in their box.
In terms of design, the Huawei nova 9 SE features a pretty conservative chassis with a curved backplate, rounded edges, and a flat display completed with a three-dimensional, sparkling glass laminate on the backplate. The backplate of our nova 9 SE review sample in Crystal Blue features a smooth mirrored blue surface with dazzling details that seek to replicate stars as you move the phone around.
The oval-shaped camera housing in the top back corner features a design that Huawei refers to as a 'Star Orbit Ring' design to house the rear AI quad-camera array, which, according to the official literature, symbolically harkens to the orbit of a star. This polish is complemented with a faint nova monogram on the lower quadrant of the backplate, as well as the Huawei logo.
The backplate itself is visually appealing, yet the surface is slick and readily attracts fingerprints. Fortunately, the supplied enclosure neatly eliminates this issue.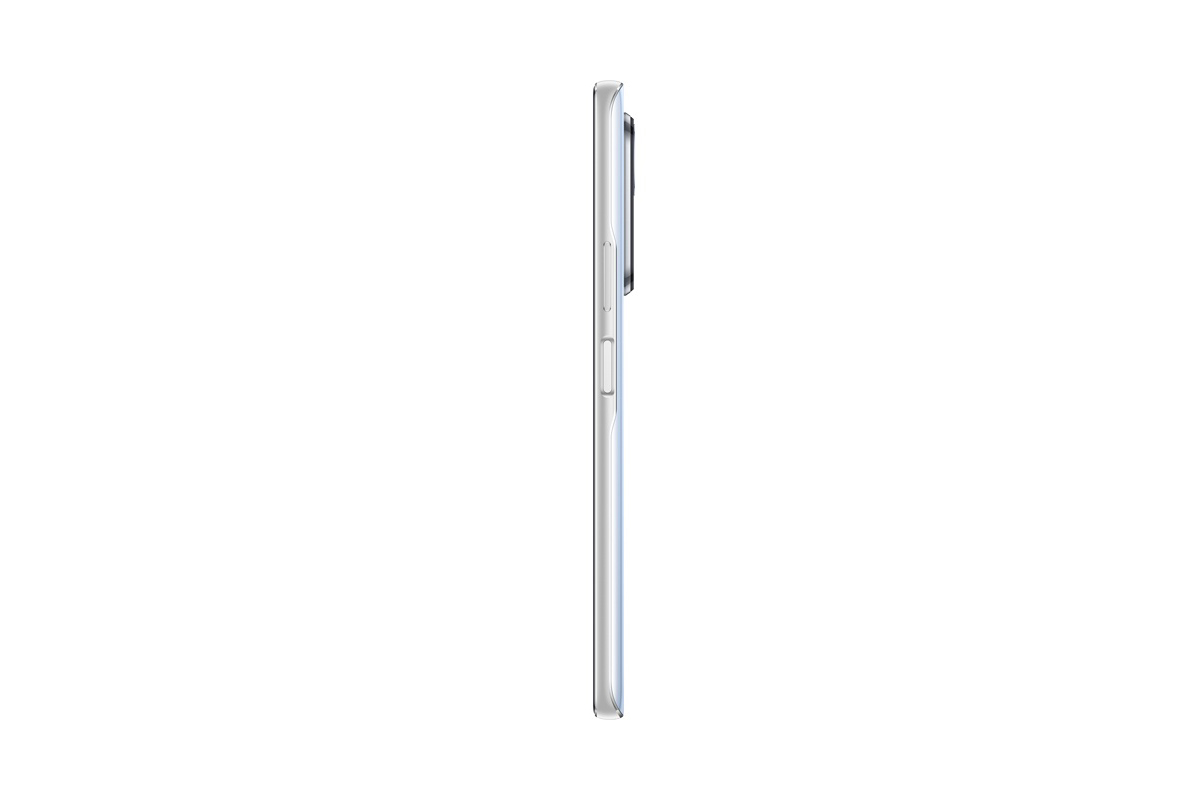 The right side of the phone has a power button that also serves as a fingerprint reader, as well as a volume rocker. The phone's base houses a USB-C connector and a grille for the phone's single mono speaker, while the top houses a twin nano SIM card slot. Unfortunately, there is no extendable storage, so you'll have to make do with the present 128GB.
Up front, the Huawei nova 9 SE has managed to reduce the side bezels of the FullView display from its predecessor, the original Nova 9, to just 1.05mm, however, the top and bottom bezels are a tad bigger with a small punch hole for the front-facing 16MP selfie camera. With an FHD+ resolution, a fast 270Hz touch sampling rate, a reasonable 90Hz refresh rate, and compliance to the P3 color gamut, the 6.78-inch FullView LCD touch display is claimed to be able to reproduce over 16.7 million colors onscreen.
Our Huawei nova 9 SE review sample featured a solid construction and felt substantial. Even though Gorilla Glass is usually an uncommon choice for entry-level phones, the phone itself does not have an IP classification for water and dust protection.
Performance and Battery Life
The low-cost Huawei nova 9 SE phone attempts to pack all the necessities without breaking the bank. Although the refresh rate is reduced from 120Hz to 90Hz, it still boasts a little bigger display than its brother, the Nova 9, as well as a more cheap processor and a somewhat smaller battery. However, it is significantly thicker and heavier to accommodate the more potent camera array.
The phone's hardware includes a Qualcomm Snapdragon 680 octa-core CPU, which was released in late 2021 and was constructed on a 6nm technology. The Huawei nova 9 SE is equipped with 8GB RAM and 128GB of expandable storage, which increases its lifetime in comparison to many entry-level phones that often only have 4GB or 6GB of RAM. The maximum levels of connectivity include 4G LTE, Wi-Fi 5, and Bluetooth 5.1. At this pricing range, 5G is wonderful but not absolutely necessary.
The phone's operating system is Huawei's proprietary EMUI 12, and apps are downloaded via their own Huawei AppGallery. You may utilize Huawei's Petal Search to check for other apps to sideload from other app repositories if the app you're looking for isn't accessible on the phone.
The Huawei Nova 9 SE's overall performance in real-world situations is respectable for the price, and navigating through EMUI 12 is quick and fast, but it is undoubtedly outperformed by its predecessor, the nova 9, which has a superior Snapdragon 778G processor.
Fortunately, performance for the majority of daily chores isn't negatively impacted on a day-to-day basis. You can view movies, navigate through a dozen active browser tabs, and execute the majority of tasks anticipated of a budget smartphone without any problems.
The Huawei Nova 9 SE has an even longer battery life despite having a little smaller 4,000mAh battery than the nova 9, which has a slightly bigger 4,300mAh battery. The phone achieved an astounding 18 hours and 39 minutes on PCMark's Work 3.0 battery life assessment. The phone easily lasts more than two days when used ordinarily, which includes using data or Wi-Fi for most of the day, playing games for a few hours each day, and using social media and email often.
Although you require the included USB-C connection and 66W SuperCharge charger to charge it at the optimal rates using Huawei's proprietary charging technology, it charges luckily quite quickly. The phone was able to reach a remarkable 60% from zero using the cord and charger in roughly 17 minutes, which isn't too far off the official mark, and it reached a full charge in 40 minutes.
Camera performance
The Huawei Nova 9 SE packs a rear AI quad-camera array that is pretty intriguing and has been enhanced for better still images while still maintaining some modest cost-saving features to keep the phone's price low.
The main component of the back quad camera array is Huawei's first 108MP F/1.9 camera, which also has Nona binning, a huge 1/1.52-inch sensor, and many computational photography enhancements for brighter shots even in dim lighting.
An 8MP ultra wide-angle camera, a 2MP depth sensor, and a 2MP super macro camera for close-up images are added to this huge AI quad camera. This back AI quad-camera array can take full-sized 108MP High Res stills, regular still images, and, interestingly enough, only up to [email protected] video. A tiny 16MP F/2.2 camera on the front is only capable of recording videos at a frame rate of [email protected]
By cropping the big sensor, the phone's rear camera can handle up to 10x digital zoom, and at 2x digital zoom, the camera on our Huawei nova 9 SE was able to maintain a lot of information.
Unfortunately, video capture capability on both the front and back cameras is just passable for social media use and is clearly subpar at best. The huge 108MP camera allows enables some AI-based stabilization, but this is obviously not the phone's strong suit, which is largely taking fantastic still pictures.
It's a bit of a painful spot because there isn't any extendable storage, so you'll have to keep your house in order and offload your photographs later on.
The Huawei Nova 9 SE is undoubtedly one of the cheapest cameras on the market with a 108MP AI quad-camera array if your primary concern is taking high-quality images at the lowest feasible cost and treating video capture as an afterthought.
Conclusion
For its low pricing, the Huawei Nova 9 SE boasts a distinctive combination of advantages. For the price of USD 569, you get a huge display, a back camera with excellent photographic skills, and long battery life. However, these benefits are offset by the absence of Google Mobile services, average video recording abilities, and lack of 5G connection.
The Huawei nova 9 SE has a lot to offer and is well worth a look for anyone who isn't entirely committed to the Google ecosystem and is searching for a cheap smartphone setup with a decent camera that comes with a charger and cover.