HUAWEI MatePad and M-Pencil
HUAWEI's MatePad is an excellent yet affordable option if you're on the hunt for a tablet. The MatePad is 10.4 inches with a 2k display, 4 surround speakers, and 4 microphones. You can bundle this with the HUAWEI M-Pencil and the HUAWEI smart keyboard or buy it separately.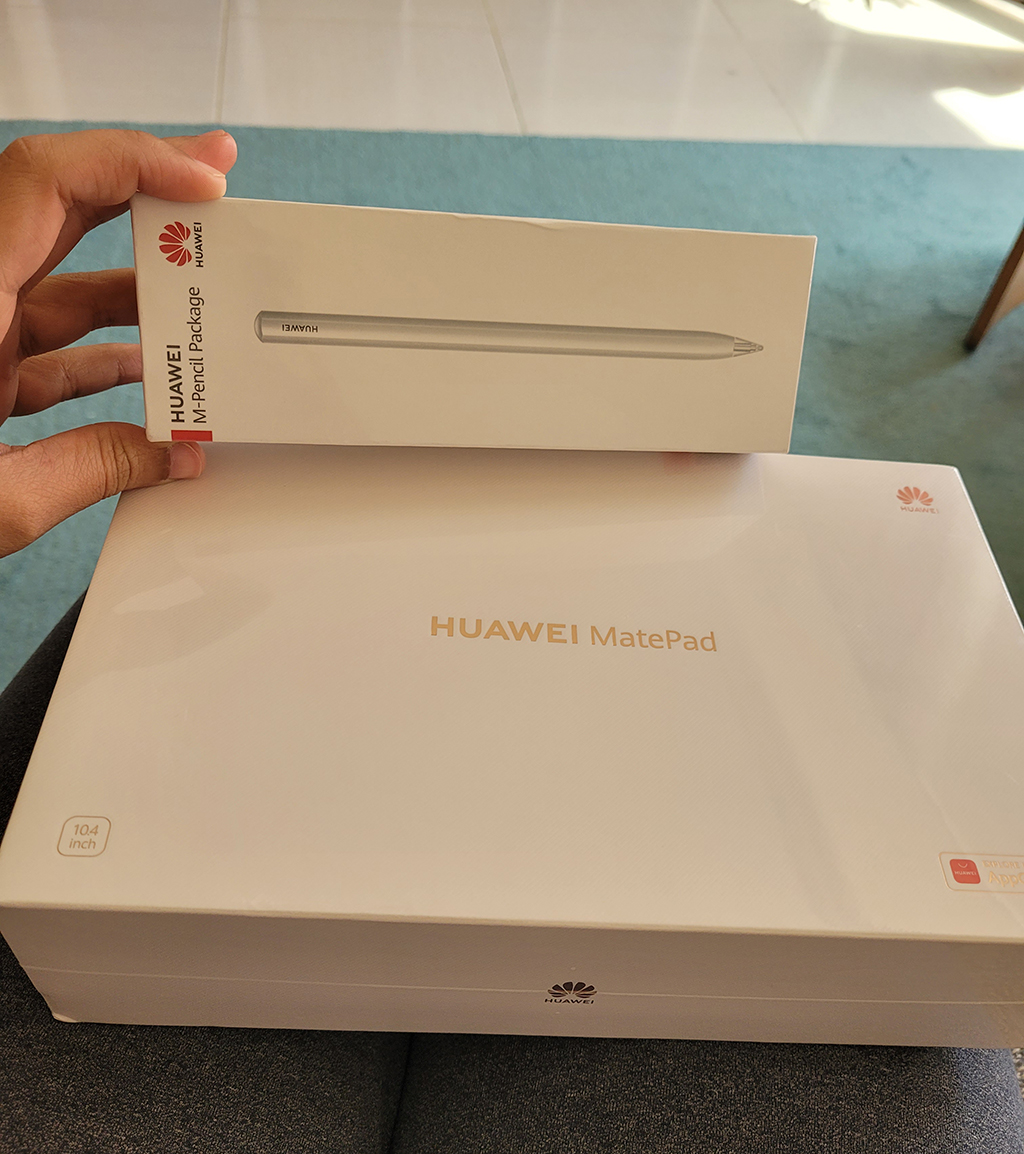 The HUAWEI M-Pencil 2 or M-Pencil (2nd generation) is a stylus for writing and sketching on your HUAWEI MatePad. HUAWEI M-Pencil is a brilliant lightweight active stylus that has tilt and pressure sensitivity to bring out the artist in you. Its low latency gives you an almost unnoticeable lag.
Despite their stellar features, the MatePad and M-Pencil have their own set of cons. The biggest downside is that you can't use any type of Google services with the MatePad because of the trade ban. Let's dive deep into their pros, cons, and other features.
Pros & Cons of the HUAWEI MatePad and M-Pencil
| | |
| --- | --- |
| PROS | CONS |
| Lightweight | No 5G |
| Good battery life | M-Pencil or the keyboard doesn't come with the MatePad |
| Parallel horizon function for a better multi-window experience | Doesn't support any Google services |
| Surround speaker for excellent audio quality | No audio jack and fingerprint sensors |
| Pocket-friendly | M-Pencil has expensive replacement tips |
What Do You Get in Your HUAWEI MatePad package?
Your package will obviously contain the tablet. It will also contain your charger, a Type-C cable, and the eject pin. Apart from this, you get a guide and your device's warranty card.
If you buy the bundled package, you will also have the M-Pencil. It comes with 2 replacement tips: 1 transparent and 1 non-transparent. The transparent replacement tips in the M-pencil 2nd generation are coated with platinum compared to the previous non-transparent grey-colored plastic tips.