Due to the Huawei ban, which took effect in mid-2019 and prevented the company from using Google's Play Store on its devices, making it difficult to find apps, we have refrained from recommending the new generation of Huawei devices as there was no real timeline to the availability of popular apps and while the build and design of the Huawei devices may have been better than a lot of their peers, the software was what was pulling them back.
With the Huawei MatePad 11, a mid-range slate that can best be described as a competitor to the entry-level iPad, the problem has been mostly resolved, and we are confident in recommending the device. Many productivities, leisure, and gaming apps are completely free to download and use.
This is not made possible by Huawei's AppGallery, to be clear. Petal Search, a portal that allows you to search for APKs, is the method (or Android Package, basically a way to install apps from websites, not an app store). The vast majority of popular apps are available in this format, while there are no paid titles available.
What also is a huge talking point is that the Huawei MatePad 11 comes with the all-new M Pencil, which is a rival to the popular Apple Pencil that is considered to be one of the best stylus devices in the market. We got the rare opportunity of having both these devices in the office for a review and in this article, we are going to share our opinions and findings of the Huawei MatePad 11 so that you can ultimately decide if it is with investing in or not.
Design and Display
Even though it has slimmer bezels and a narrow chassis, the Huawei MatePad 11 has a more "iPad Pro" than "iPad" feel to it, and it is rather slender when compared to many other low-cost Android tablets, although it is not a significant departure from them either.
With dimensions of 253.8 x 165.3 x 7.3mm, the MatePad 11 is quite thin, and its aspect ratio makes it longer and narrower than a typical iPad, making it a good fit for travel. In terms of weight, it weighs 485g, which is about normal for a tablet of this size, however, it seems significantly heavier than the more delicate Amazon Fire HD tablets.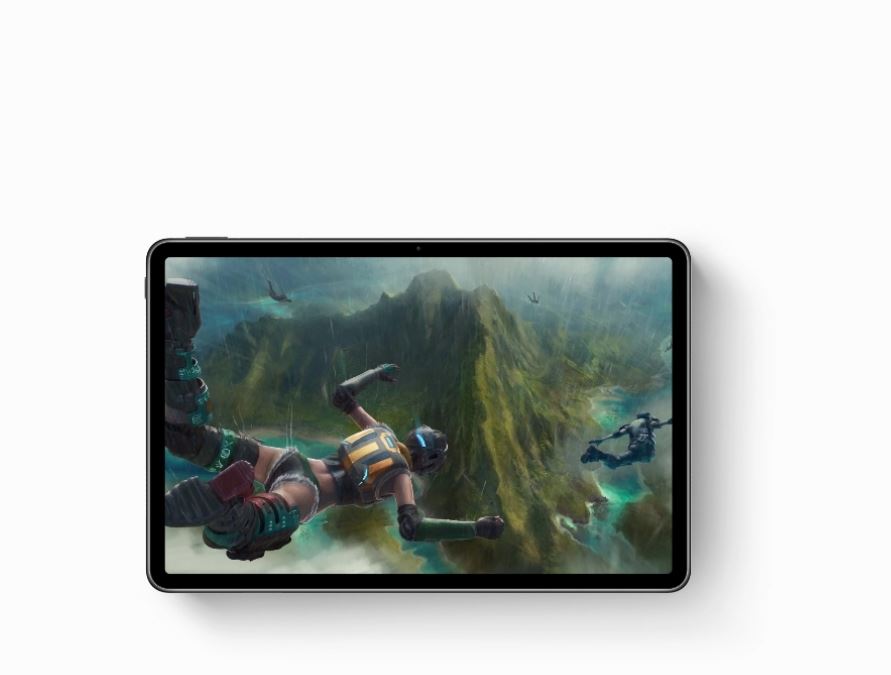 When the MatePad is in a horizontal configuration, the front-facing camera is located on the top bezel, which is a suitable location for video calls when the tablet is in portrait mode. There is a volume rocker on the left side of the top edge, and the power button may be found along the top edge of the left edge while the device is in this position. There is no 3.5mm headphone jack on the MatePad 11, although it has a USB-C port on the right edge. Those who prefer wired cans may find this to be a source of irritation (or who want the MatePad to entertain a child, who might struggle with wireless audio).
A camera bump can be found on the rear of the camera. It doesn't protrude excessively, but it is quite large considering that there is just one camera on the device. The back bumps on the majority of inexpensive slates are generally not too noticeable.
In the rear of the MatePad 11, plastic is used to protect the device. When compared to the Amazon Fire tablets, which have acrylic surfaces that are somewhat cheap to the touch, it feels significantly more luxurious, though not as luxurious as the aluminum of the entry-level iPad range. Plastic, on the other hand, is a durable material, which means the MatePad 11 will most likely be well-protected from knocks and bumps. However, because the tablet does not appear to have an IP rating, we recommend that you keep it away from water.
The Huawei MatePad 11 truly distinguishes itself from the competition when it comes to the screen it offers. The display on the Huawei tab is far better than the panels on similar-priced competitors, making it a step above the competition when it comes to playing games and watching various media.
Its screen measures 11 inches diagonally, as suggested by the name — or, more precisely, 10.95 inches. Because it is an LCD panel, it is easier to view in direct sunlight, albeit it does not have the same contrast or 'real' dark colors that an OLED screen would display. That is the sole flaw in the display's design.
A 2560 x 1600 resolution is identical to that of the more expensive but similarly sized Samsung Galaxy Tab S7 and is also higher than that of any other tablet in this price range. The refresh rate is 120Hz, which means the image updates 120 times per second — twice as quickly as most inexpensive tablets, which run at 60Hz. The 120Hz refresh rate is a premium feature that many of the MatePad's competitors lack.
As a result, motion appears more fluid, which is visible when scrolling through social media or playing games.
Performance and Camera
The Huawei MatePad 11 is powered by a Snapdragon 865, which was the top-of-the-line Android chipset in 2020. While it falls short of the later 870 or 888 generations from 2021, the processing power differences will be minor for the majority of people.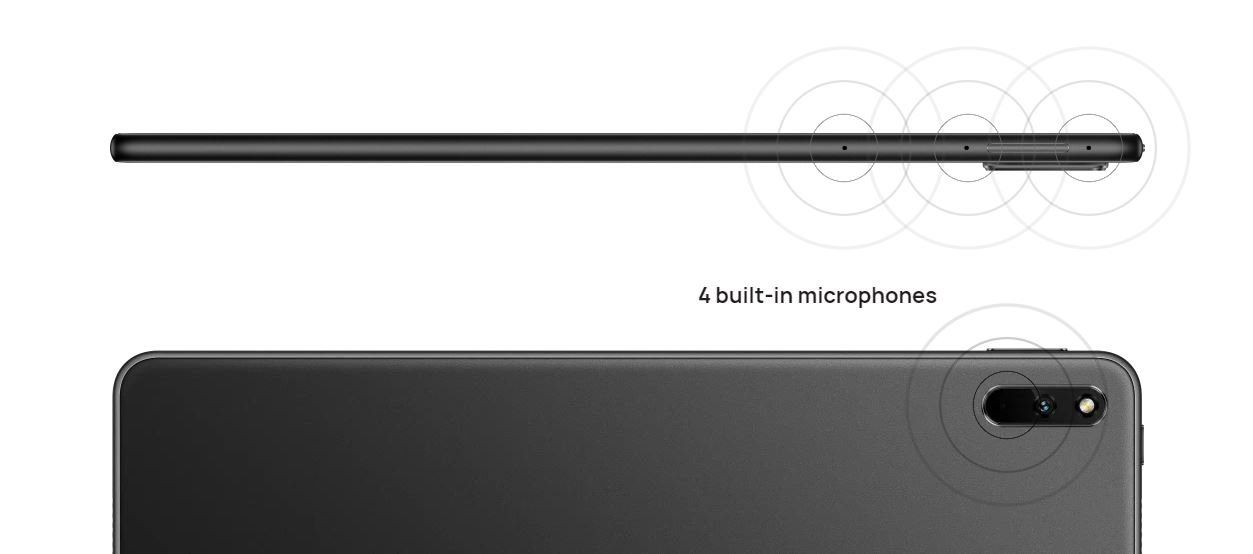 That's a respectable score, one that outperforms a few other smartphones equipped with the same chipset. It ensures that the tablet is capable of handling the majority of tasks you put at it – gaming, editing, and the like. 6GB of RAM is included with the MatePad 11.
There is a microSDXC slot for expanding the tablet's base 128GB storage capacity up to 1TB, which may be handy for professionals – but is unlikely to be required for the majority of consumers.
Around the MatePad 11 are four Harman Kardon-tuned stereo speakers that deliver excellent audio quality for music and video and perform fairly well for generating a surround-sound sensation while viewing a movie.
There is a 13-megapixel back camera and an 8-megapixel front-facing camera. The former is handy for scanning papers and taking reference photos, but don't expect Huawei's phones' excellent photography abilities here. The latter is fine for video calls and selfies – but, once again, photos aren't very amazing.
The Huawei MatePad 11 is one of the company's first tablets to ship with HarmonyOS, the company's proprietary operating system that, in this case, replaces Android.
On the surface, HarmonyOS is very similar to Android. Its appearance, in particular, is strikingly similar to that of EMUI, Huawei's derivative of Google's operating system. However, delve deeper and you'll see some significant alterations. The most significant difference is that, in contrast to Android, you do not have access to the Google Play Store. Alternatively, you can utilize Huawei's AppGallery, which only contains a limited number of titles or Petal Search. The latter looks for app APKs online (essentially, websites that allow you to install an app directly from the web, rather than through an app store), and it is through this method that you will discover popular titles that are available on the App Store or Play Store.
Battery Life
The Huawei MatePad 11's battery life is quite good for a tablet. Although the device's 7,250mAh battery might not appear particularly amazing on paper, we discovered it has a surprising amount of stopping power between charges.
Huawei claims the MatePad's battery life is 'twelve hours of video playback' — a figure that will be meaningless to the vast majority of customers who won't be watching half a day's worth of videos in a row. However, this does indicate that if you're using the slate for less-demanding work, you'll likely get even greater battery life.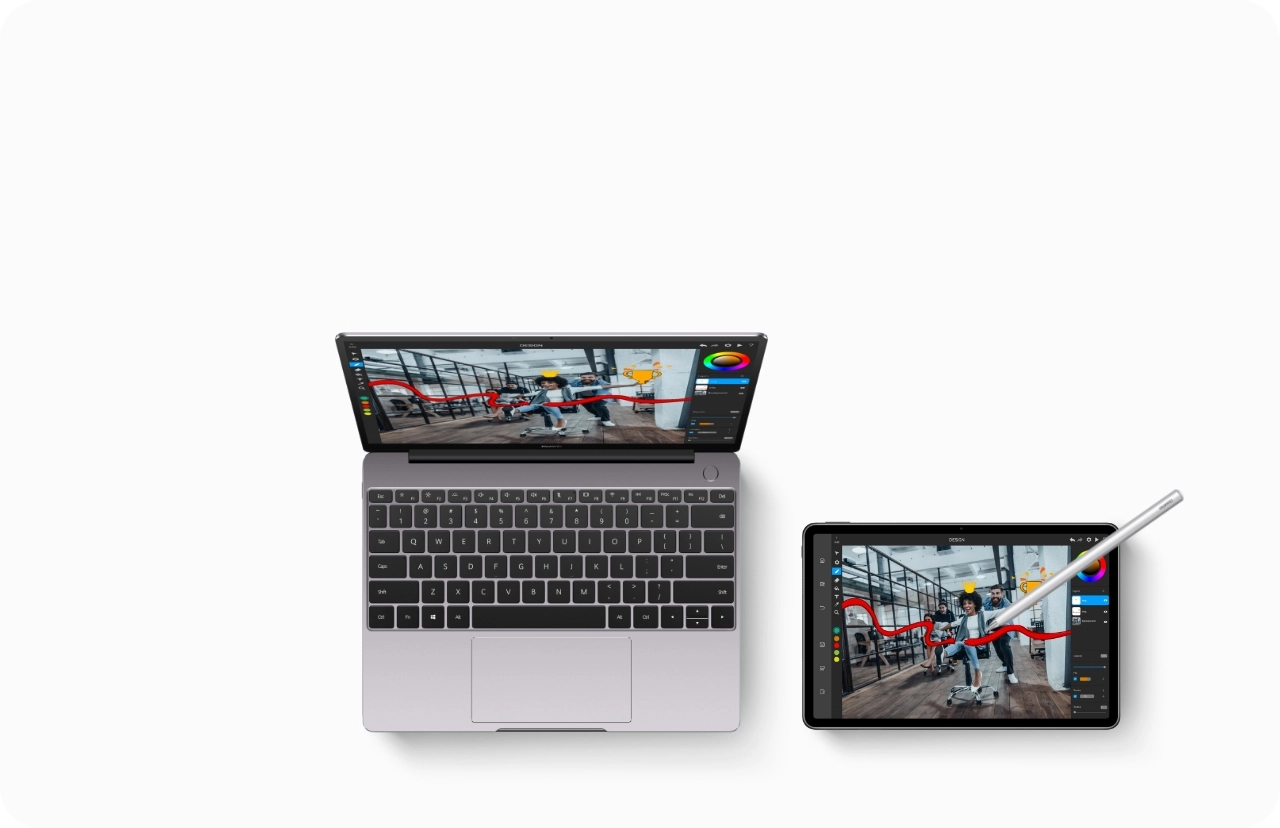 Our experience corroborates this. We easily exceeded 10 hours of use on a single charge, and occasionally reached 14 or 15 hours of moderate use before the battery died. Naturally, this decreases for more intense jobs, such as gaming or generating your own video.
The M-Pencil 
Finally, we have the M-Pencil. The Huawei MatePad 11 ships with the M-Pencil and we do appreciate what Huawei is trying to achieve with this accessory, it still has a long way to go in order to get even close to the almighty Apple Pencil. Sure, basic interactions with the UI elements work great, but when we tried to use the pencil with some graphics apps, the pencil felt out of its depth and it makes us feel that we are still maybe a few M-Pencil iterations away from seeing an actual competitive stylus for the MatePad series. That said, Huawei has a great platform to build around and we will be monitoring the progress of the M-Pencil with keen interest.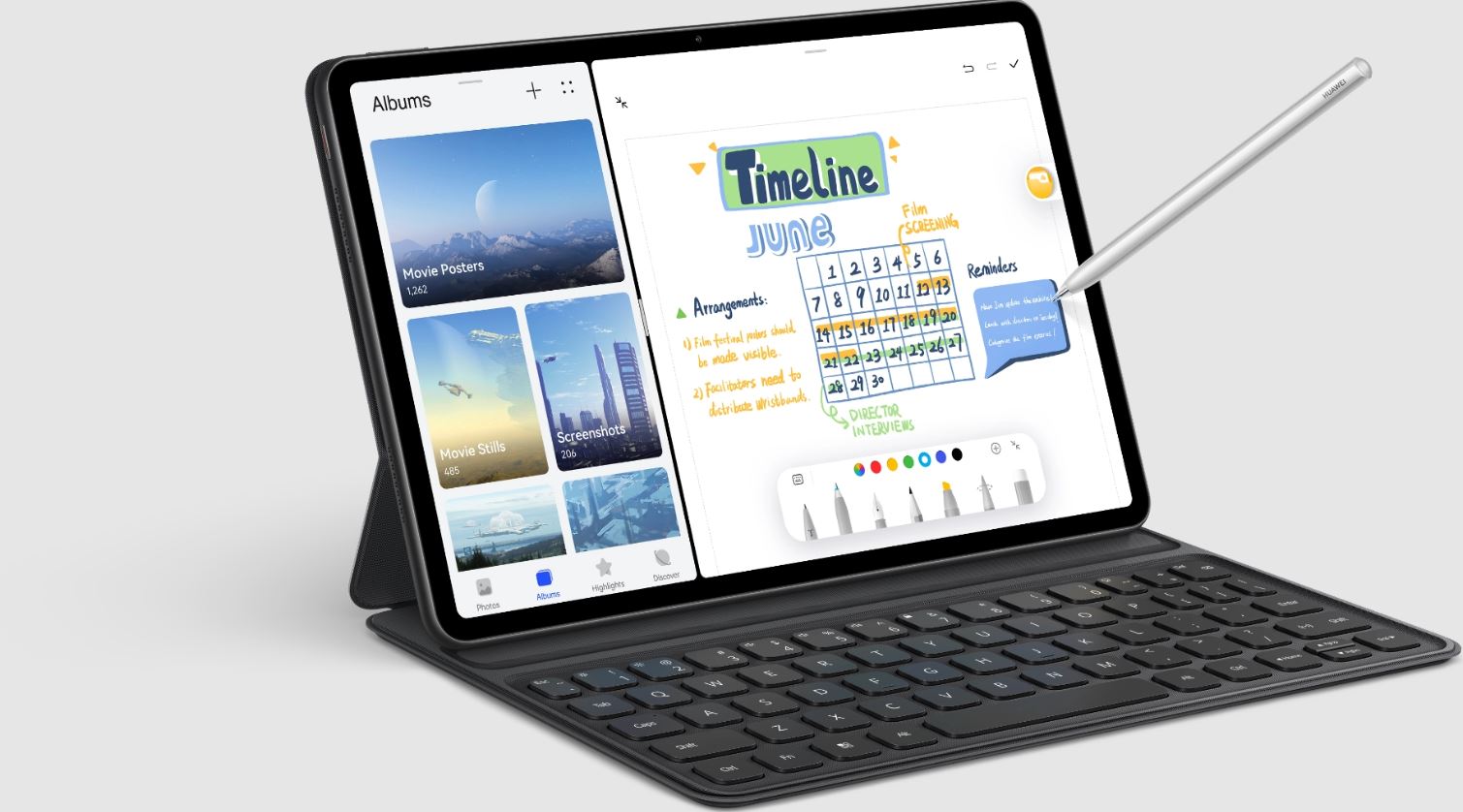 In Conclusion
If you want to do some quick browsing and social media work on the Huawei MatePad 11, you'll be most happy with the hardware in this tablet, which is very good. It's hard to do anything else with this device. Yes, you do get some of the popular apps like TikTok and Snapchat vi from the Huawei App Store, but the overall situation is still not the most elegant and user-friendly.
APK sideloading to add certain programs and then manually maintaining them isn't something that most Android users would rush to embrace, and it's not something that most developers would either. Though the number of HarmonyOS devices continues to grow, the dearth of mainstream applications available on the Huawei AppGallery remains a challenge that will take time to resolve.
If only it had been possible to get the Huawei MatePad 11 to run Android 11 or 12 on it, it would have been a fantastic option for those who prefer the tablet form factor. However, with HarmonyOS 2.0 running on it, this device isn't yet a significant alternative to the massive Google infrastructure that already exists.
Those who dislike Google are likely to already own iPads, and only a small number of people in the Western world would prefer Huawei over Google or Apple. HarmonyOS may possibly have a bright future in China, but it needs an absolute miracle to cause waves in any other market.