Cost Per Performance/Features
9.5
Due to the Huawei ban, which took effect in mid-2019 and prevented the company from using Google's Play Store on its devices, making it difficult to find apps, we have refrained from recommending the new generation of Huawei devices as there was no real timeline to the availability of popular apps and while the build and design of the Huawei devices may have been better than a lot of their peers, the software was what was pulling them back.
With the Huawei MatePad 11, a mid-range slate that can best be described as a competitor to the entry-level iPad, the problem has been mostly resolved, and we are confident in recommending the device. Many productivities, leisure, and gaming apps are completely free to download and use.
This is not made possible by Huawei's AppGallery, to be clear. Petal Search, a portal that allows you to search for APKs, is the method (or Android Package, basically a way to install apps from websites, not an app store). The vast majority of popular apps are available in this format, while there are no paid titles available.
What also is a huge talking point is that the Huawei MatePad 11 comes with the all-new M Pencil, which is a rival to the popular Apple Pencil that is considered to be one of the best stylus devices in the market. We got the rare opportunity of having both these devices in the office for a review and in this article, we are going to share our opinions and findings of the Huawei MatePad 11 so that you can ultimately decide if it is with investing in or not.
Design and Display
Even though it has slimmer bezels and a narrow chassis, the Huawei MatePad 11 has a more "iPad Pro" than "iPad" feel to it, and it is rather slender when compared to many other low-cost Android tablets, although it is not a significant departure from them either.
With dimensions of 253.8 x 165.3 x 7.3mm, the MatePad 11 is quite thin, and its aspect ratio makes it longer and narrower than a typical iPad, making it a good fit for travel. In terms of weight, it weighs 485g, which is about normal for a tablet of this size, however, it seems significantly heavier than the more delicate Amazon Fire HD tablets.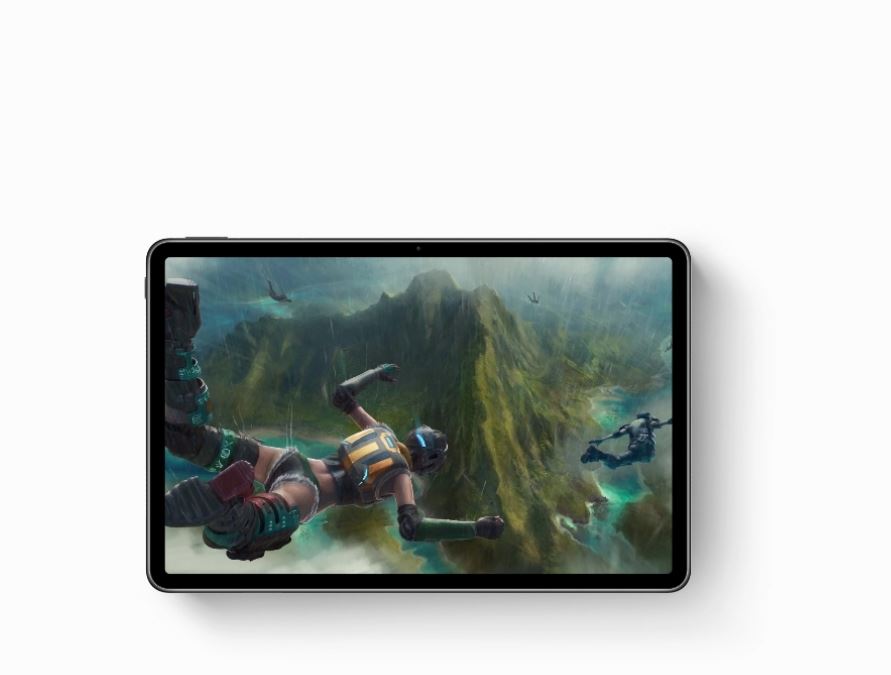 When the MatePad is in a horizontal configuration, the front-facing camera is located on the top bezel, which is a suitable location for video calls when the tablet is in portrait mode. There is a volume rocker on the left side of the top edge, and the power button may be found along the top edge of the left edge while the device is in this position. There is no 3.5mm headphone jack on the MatePad 11, although it has a USB-C port on the right edge. Those who prefer wired cans may find this to be a source of irritation (or who want the MatePad to entertain a child, who might struggle with wireless audio).
A camera bump can be found on the rear of the camera. It doesn't protrude excessively, but it is quite large considering that there is just one camera on the device. The back bumps on the majority of inexpensive slates are generally not too noticeable.