Blender 3D is home to a treasure trove of unique and often overlooked features that, upon closer examination, reveal their incredible utility. While these tools may initially appear a bit daunting, as you become more acquainted with Blender's interface, they evolve into indispensable assets for your creative projects. Among these valuable features lies the unassuming yet powerful 3D cursor.
The 3D cursor in Blender 3D serves as a versatile tool that empowers you to precisely dictate the placement of new elements within your 3D scene. This capability proves invaluable when dealing with complex scenes, allowing you to bypass the conventional starting point at the center and instead position new design elements exactly where you envision them.
The 3D cursor is a fundamental component that significantly enhances Blender's prowess in animation and game asset creation, providing creators with unparalleled precision and creative control.
In the forthcoming tutorial, we will demystify the process of setting the 3D cursor in Blender 3D, unveiling the techniques that enable you to harness its potential to the fullest extent, thus elevating your 3D design and modeling endeavors.
Step 1. Open the Blender 3D application on your Desktop/Laptop.
Ensure that you have Blender 3D installed on your computer. If you haven't installed it yet, you can download the latest version from the official Blender website (https://www.blender.org/download/) and follow the installation instructions for your operating system.
Once Blender 3D is installed, locate its icon on your desktop or in your applications folder, depending on your operating system.
Double-click on the Blender 3D icon to launch the application.
After a brief moment, the Blender 3D interface should gracefully appear on your screen, ready to unleash your creativity.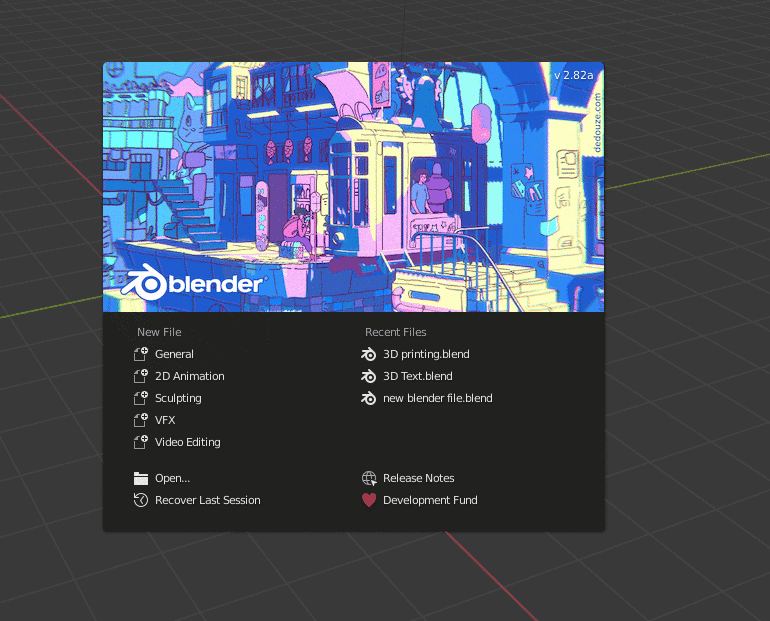 Step 2. Open a new file and save it with an appropriate name.

Step 3. Left-click on the default cube and delete it by pressing the 'X' button on the keyboard.