When you buy yourself a Netflix membership, you will be overwhelmed by the amount of content that is available to stream on the platform and as days go by, you may indulge in watching movies and shows across multiple genres and even languages as the streaming giant offers accurate subtitle tracks as well. One of the best features of Netflix is the 'continue watching' bar. This carousel-like space on your Netflix home page shows you a list of shows and movies that you are currently watching and allows you to pick up where you left off in any of those titles. It may so happen that there are some shows and movies on the continue watching list that you may have given up on and want them off that list to make way for other shows that you are currently interested in. Earlier, there was no way to get this done, but Netflix has launched a minor update to their web and mobile applications where you can now manually remove items on your continue watching list.
If you are someone who wants to know how to get this done, follow along with this tutorial.
Web Version
Step 1. Open the Netflix page on your browser and log in with your credentials.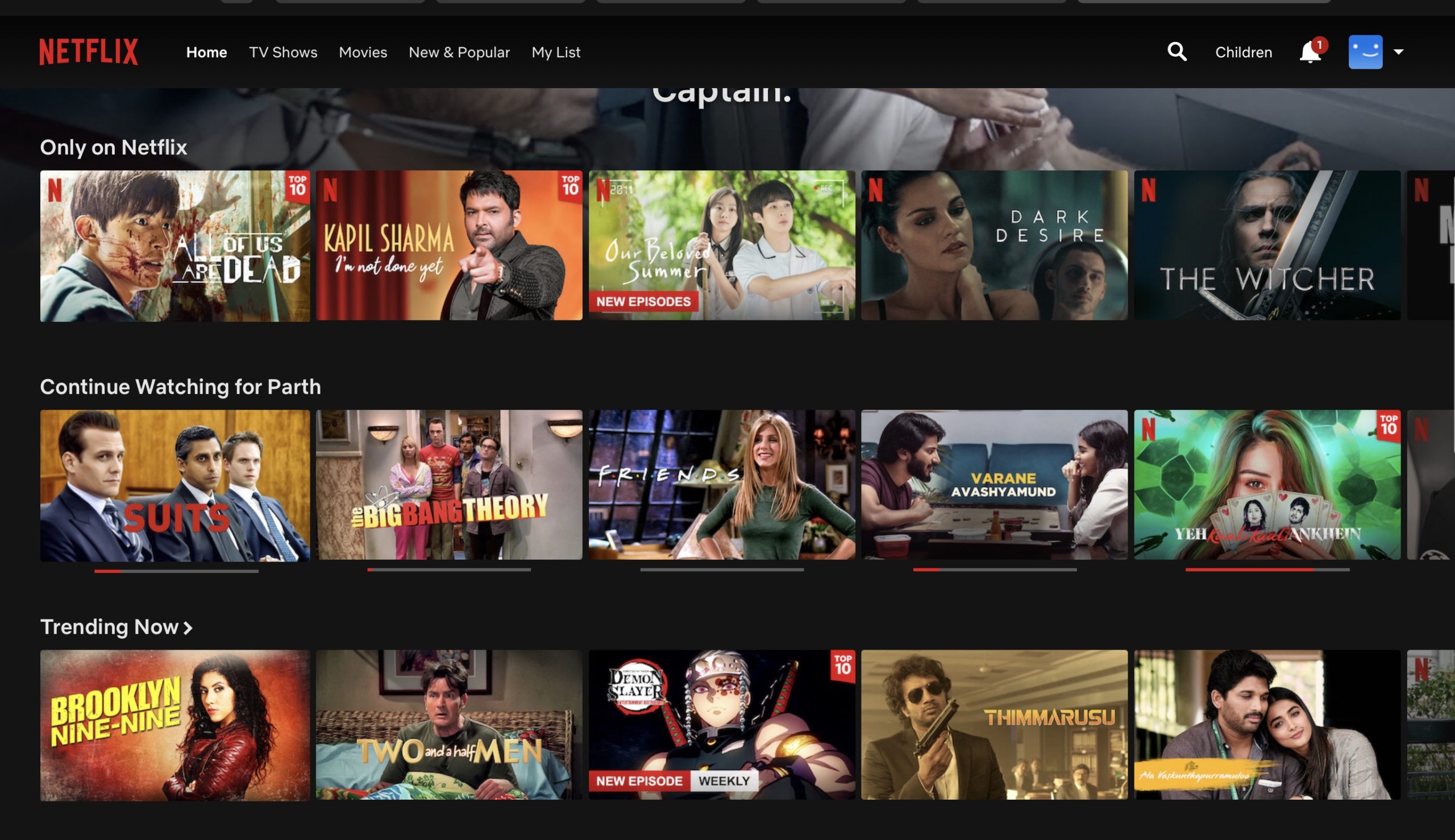 Step 2. On the home page, locate the 'Continue Watching' bar. It is typically the first one on the page.

Step 3. Go through the bar and locate the item that you want to remove.