Telegram messenger is a cloud-based instant messaging app available for iOS, Android, and PC. The platform sees billions of messages going to and fro with some messages even being saved as drafts on the cloud server. This is great for the platform, but the problem starts when we start receiving hundreds of notifications on our devices.
Popular apps like Whatsapp and Signal have now taken a steep lead in the online messaging app race, but one of the rather underdog apps out there is Telegram. Yes, this app has been in the market for a while now, but its popularity has only just started to soar. Telegram does offer a level of security and protection to its users. However, while end-to-end encryption is offered by default for every chat on WhatsApp and Signal, it is only provided for secret chats on Telegram.
Groups and Channels are a great way to interact with a lot of Telegram users at the same time, and by default, your account is eligible to be automatically added to groups and channels as long as the person creating the groups knows your username or number. This means that people who may spot your account by chance, through a search, can also add you to their groups or channels and this is definitely not something you want.
Fortunately, there is a way to prevent people from automatically adding you to groups on Telegram, and in this tutorial, we are going to show you the same, step by step.
Step 1. Open the Telegram app on your smartphone. We are using Telegram on an iOS device, but the steps remain the same for Android peers as well.
Step 2. Tap on the Settings button on the home page dock.

Step 3. In the settings menu, tap on the privacy and security tab.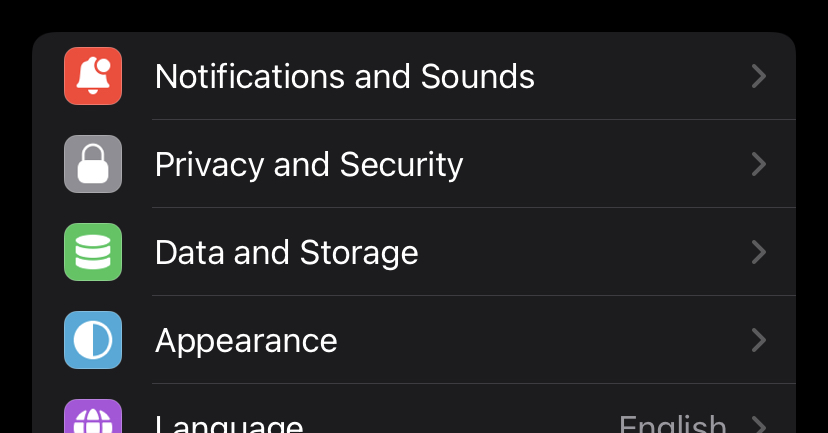 Step 4. In the privacy and security settings, tap on the Groups and Channels options under the Privacy tab.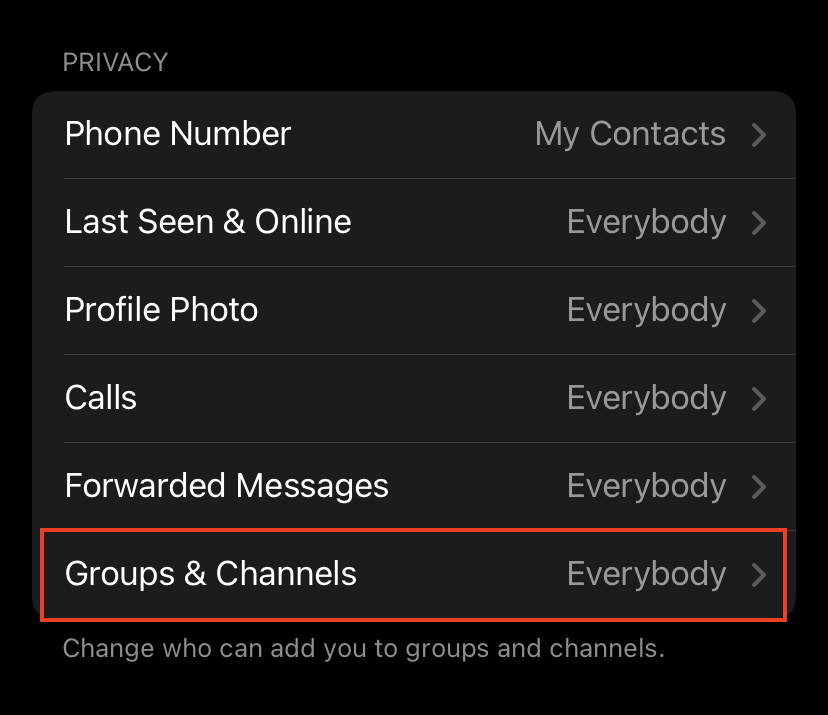 Step 5. From the options, tap on the 'My Contacts' option, and you are done.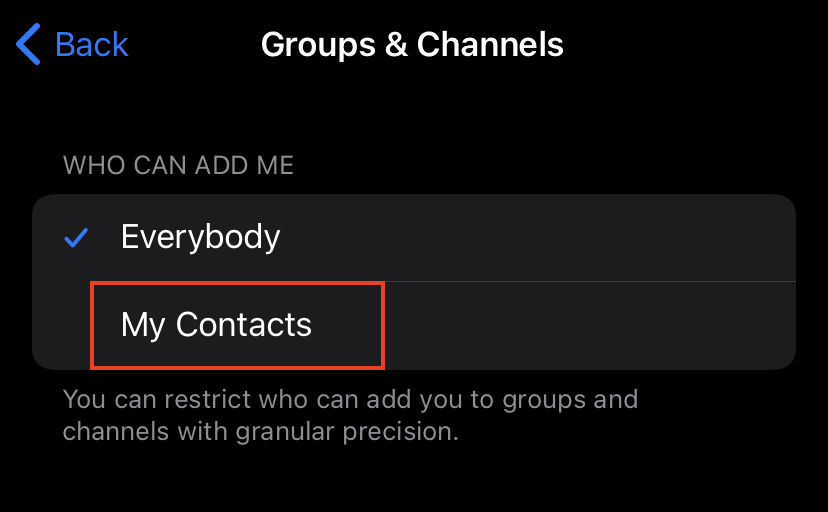 This way, only people who are on your contact list can add you to their groups and channels. We hope to see Telegram add a feature that prevents everyone from adding you to groups, but at the moment, this is the best that can be done.
If you want to use the Telegram app on your smartphone, you can download it on your iOS or Android device using the links given below –
Telegram for Android – Click Here
Telegram for iOS – Click Here