The Android mobile operating system is a robust and secure platform that seldom faces malignant issues. Smartphones running the Android OS are very durable and dependable when it comes to hardware and software. The OEMs ensure that you receive a hardware package that will easily last a couple of years without issue while the developer's team ensures that they try and squash as many bugs or glitches they can find in order to keep your experience fluid and problem-free. However, as users, we tend to take these for granted and resort to some underhanded activities such as downloading and installing apps from third-party websites or using accessories that are not authorized by the brand. such activiteis have an adverse effect on the smartphone and although hardware issues are fixed at the official service centers, software issues have a second chance. So, if your Android smartphone is facing software issues, one of the best solutions to try fixing the issue at home itself is to factory reset the device.
In this tutorial, we will show you how to factory reset an Android smartphone.
Step 1. Tap on the 'Settings' app on your Android smartphone.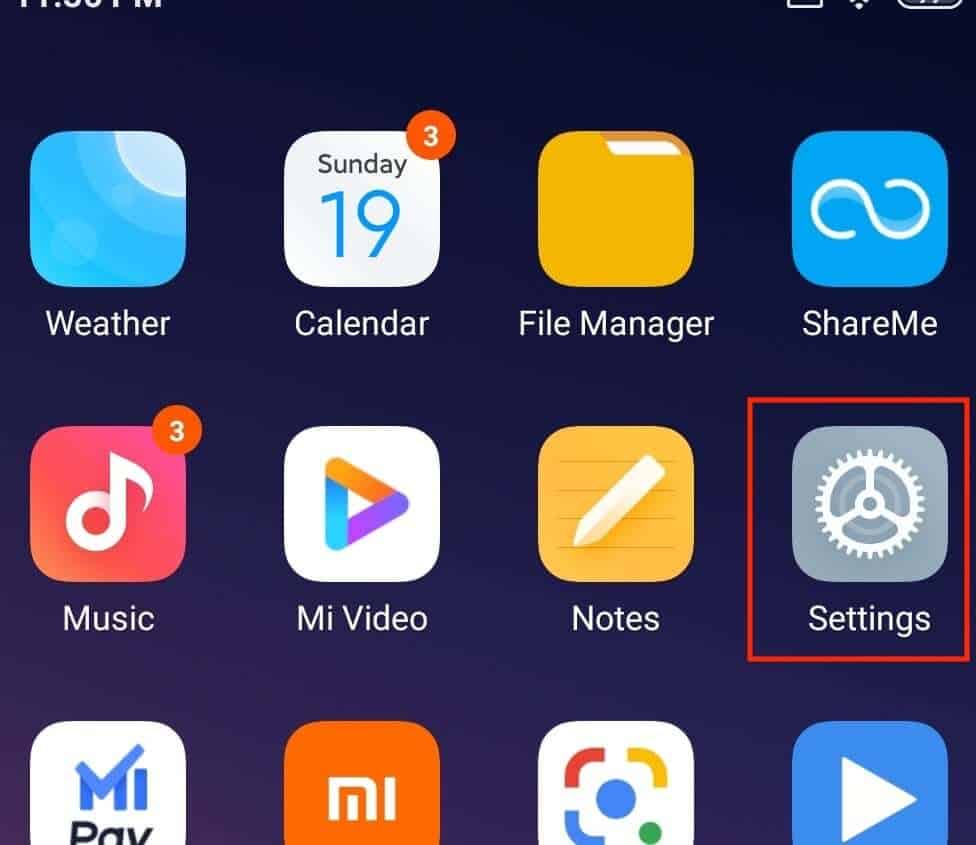 Step 2. Tap on the 'About Phone' option in the settings menu.
Step 3. Tap on the 'Backup and Reset' option in the about phone settings menu.
Step 4. Scroll down and tap on the 'Erase all Data (Factory Reset)' option.
Step 5. Tap on the 'Reset Phone' button to confirm the operation.
The 'Factory Reset' option will erase all the data you had saved on your smartphone and boot into the setup screen that you get when you first boot up your Android smartphone after you purchase it. Any malicious apps you may have had on your device are now erased and your Android smartphone will be as good as new.
Please note, if the 'Factory Reset' does not solve the issue, please take your Android smartphone to an authorized service center only.