A screen reader is an accessibility tool for people who have low vision. It can read any text, button, or image descriptor aloud on a wide range of devices, including Android phones and tablets.
The screen reader tool on most Android devices is called TalkBack, and there are several ways to enable it. TalkBack is sometimes referred to as "Voice Assistant" on Samsung devices with software versions prior to One UI 3.1. Despite their different names, Samsung claims that TalkBack and Voice Assistant provides the same functionality.
No matter which Android device you may be using, the procedure will be the same, so if you want the TalkBack feature to be enabled on your device, follow along –
Step 1. Open the Settings app on your Android smartphone and tap on the Accessibility option.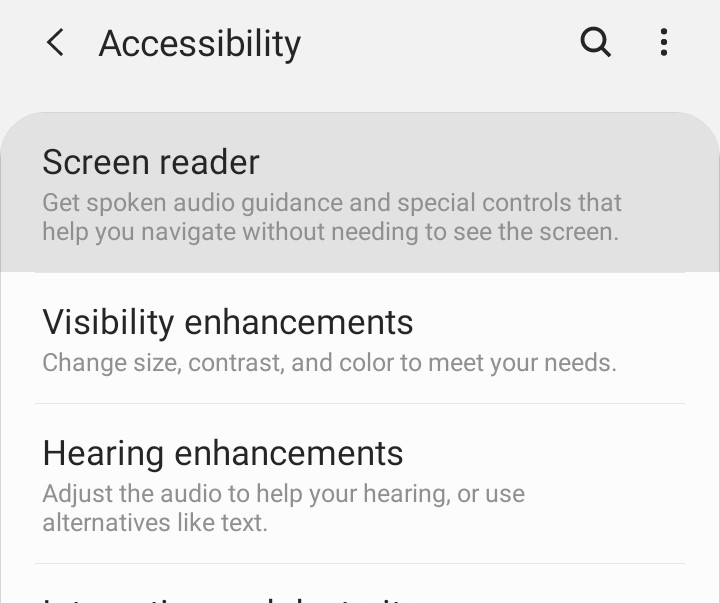 Step 2. Select Screen reader (on your device, this may appear as TalkBack), and then toggle on Voice Assistant (this might appear as Use TalkBack).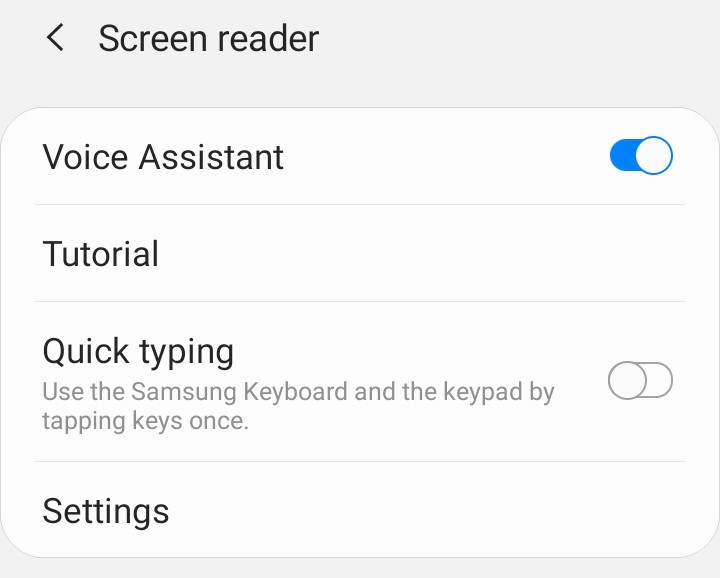 Step 3. To disable this feature, double-tap the Voice Assistant (or Use TalkBack) toggle, followed by the OK button.
You can also enable the TalkBack feature using the volume rockers on your Android smartphone. To do this, simply hold down the volume up and volume down buttons simultaneously for 3 seconds. If you haven't already enabled this shortcut, your device may prompt you to do so; in that case, simply tap through the menu to confirm that you want to enable it. Once you've enabled this shortcut, you can turn TalkBack on or off by holding the buttons down for three seconds.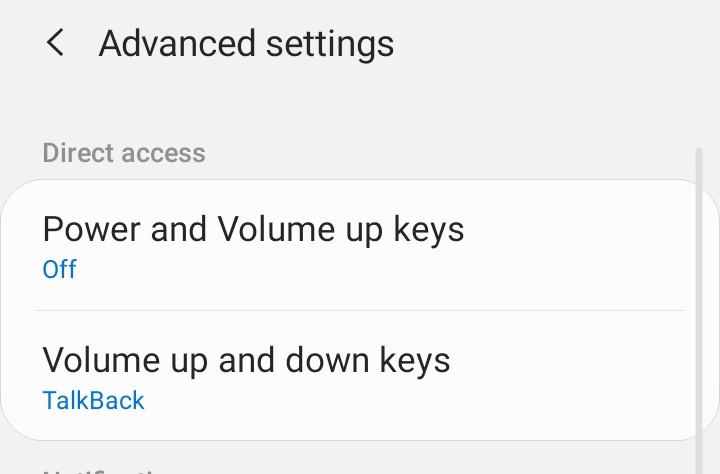 If your device did not prompt you to enable the shortcut, you must do so through TalkBack settings.
You can access a variety of options by tapping Settings from the main TalkBack / Voice Assistant page. You can, for example, change how much of your screen is described and how you speak about lists; you can also enable vibration feedback and customize your menu. If you intend to use TalkBack on a regular basis, it's well worth your time to customize it here.
Finally, you can even enable the TalkBack feature on your Android smartphone using Google Assistant.
To enable TalkBack with Google Assistant, first ensure that Google Assistant's voice command features are enabled.
You can activate Google Assistant by opening the Google app on your device, selecting your profile picture in the top-right corner of the screen, and then selecting Settings > Google Assistant. To begin using the feature, select Hey Google & Voice Match and toggle on Hey Google.
Then, to activate TalkBack, simply say "Hey Google, activate TalkBack." You can also disable the screen reader by saying "Hey Google, turn off TalkBack."