One of the most popular ways of expressing yourself or exchanging ideas is through communication. In this growing world of technology, we have been gifted with multiple ways of communication, some of which, include –
Text Messaging (SMS or MMS)
Social Media Messengers (Whatsapp, Messenger, etc)
Emails
Out of the three, probably the most convenient option is that of the SMS. Apple has its own proprietary messaging client, which they call iMessage, and over the years, it has grown into a wholesome SMS/instant messaging platform, that rivals the likes of Facebook Messenger and even Whatsapp. Initially, iMessage was made to support only Apple to Apple communication, but eventually, Apple caved in and allowed iMessage to operate as a more standardized SMS app, with the only difference being the color codes. Apple to Apple conversations appears in blue color, while Apple to non-Apple conversations appears in green. Other than this, the rest of the features behave the same.
If for some reason, the iMessage app on your iPhone is misbehaving, then the best workaround for you is to disable and re-enable the iMessage feature on your device.
In this tutorial, we will show you how to enable iMessage on the iPhone.
Open the 'Settings' app on your iPhone.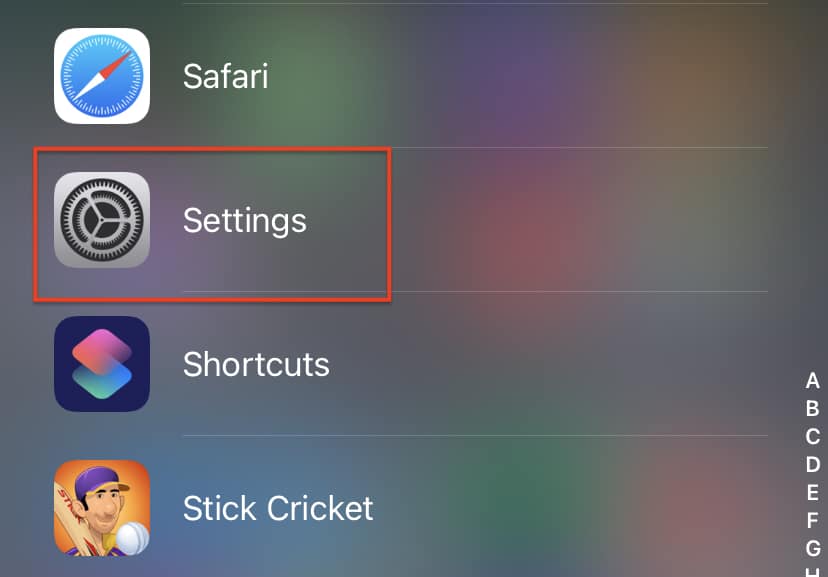 Scroll through the settings menu and tap on the 'Messages' option.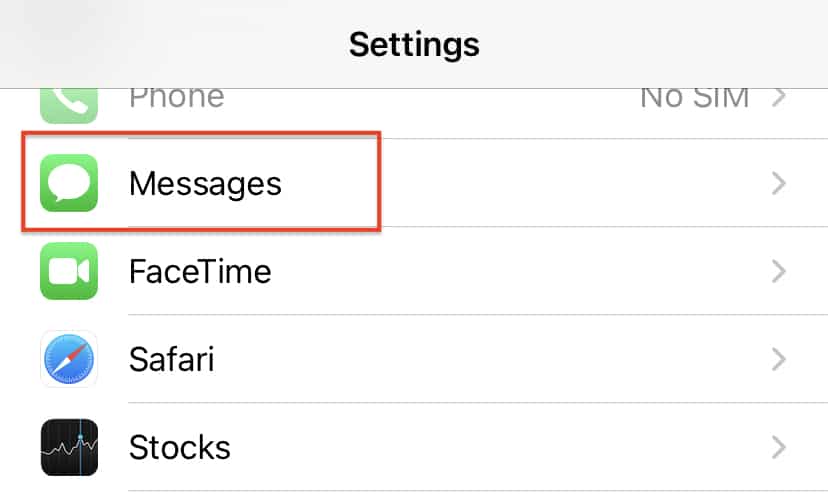 In the messages settings, toggle OFF and Toggle ON the 'iMessage' option.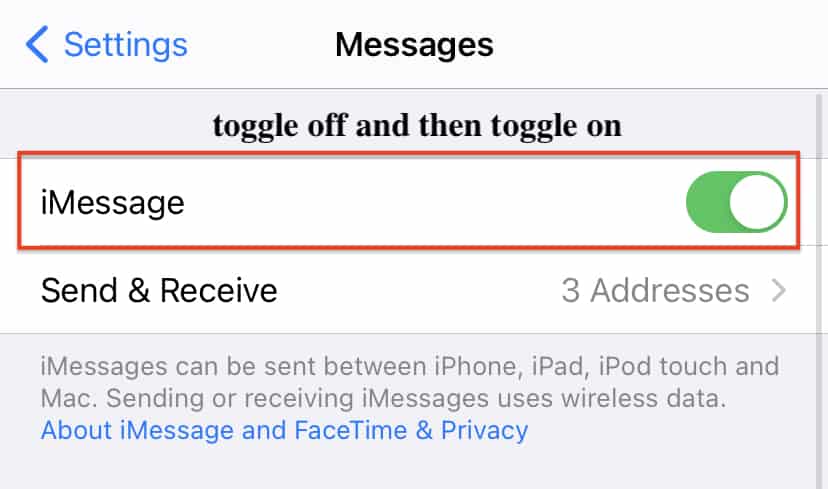 Once you do this, you can re-open the iMessage app on your iPhone and try sending a message to a chosen contact. If your problem is solved, then great. However, if you are still unable to solve the issue, the only solution is to head to the service center and allow their technicians to take a look. Sometimes, it's an Apple Account issue, which they help you rectify easily.
Please ensure that you get the issue rectified as soon as possible, since iMessage is the only default SMS app you have on the iPhone, and you will need it working to full effect in order to make transactions or even verify your details using SMS verifications.