When the mode of communication transitioned from SMS to an online chat messenger, the biggest player that came to the party was WhatsApp.
Whatsapp Messenger is the most popular instant messaging app in the market today. Now a part of the Facebook ecosystem, Whatsapp offers multiple functionalities to users including the ability to create and talk in groups, host video calls, send media and enjoy end-to-end conversations across the platform.
Whatsapp started off as a simple free-to-use 'Instant Messaging' app, which soon rose to popularity and eventually ended up replacing the standard messaging app on our phones. Recently, Whatsapp also rolled our business-centric features, including a Whatsapp for business app, making the product a versatile and must-have app on all smartphones. Today, Whatsapp is the most downloaded messenger and is available as a free download on iOS, Android, and even PCs.
Can you make an international call on Whatsapp?
Whatsapp can be used to make audio as well as video calls to your contacts and the way it happens is over the internet. If you have a stable, working internet connection, then you can easily make calls to your family, friends, and colleagues using Whatsapp. One of the questions that people have is whether you can call someone in another country using Whatsapp. The answer is a loud, resounding YES.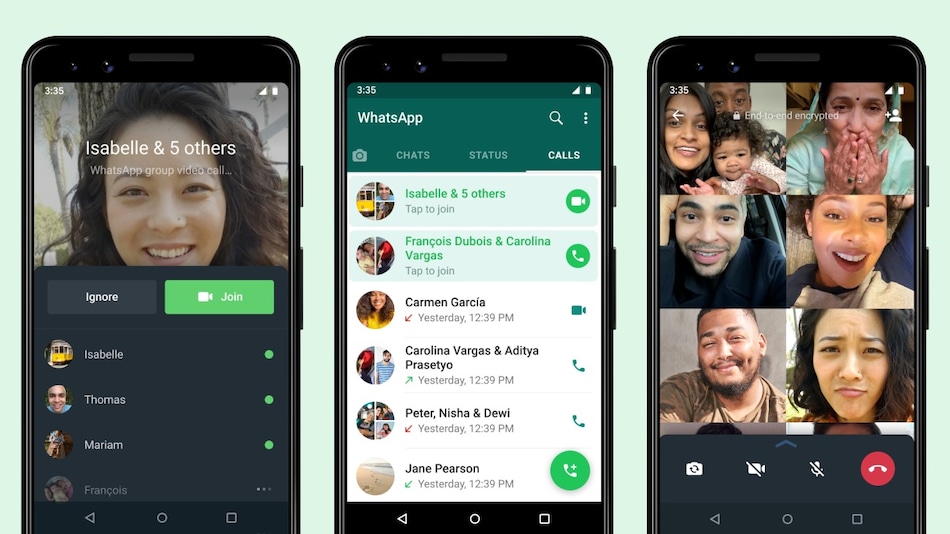 As long as you have saved the international contact on your device, and they have a Whatsapp account as well, you can audio or video call them. In theory, it's free as the call is happening over your internet, and the call quality also does not depend on the distance between the two of you. A stable connection will ensure a smooth, hassle-free conversation.
Saving contacts on your smartphone depends on the device you have. The moment you save the contact, with the correct country code ofcourse, they will appear on your Whatsapp contact list. After that, placing a call is the same as with any other Whatsapp conversation.
Download Whatsapp
If you do not have Whatsapp on your device, you can download it from the links below.
Whatsapp for Android – Click Here
Whatsapp for iOS – Click Here
Whatsapp for PC – Click Here