OTT platforms are leading the entertainment industry into a new era and one of the forerunners in the market is Amazon's very own Prime Video Service. For those of you who don't know, Prime Video is Amazon's video streaming service that works on a subscription model. What this means is that interested users can watch all the content on the Prime Video library for a monthly or annual subscription fee. The content can be viewed as many times as the user desires and can also be downloaded for offline viewing.
The way Prime Video works is actually a bit different, based on the country you are in. If you are living in the United States, United Kingdom, and Germany, you can use the Prime Video service without actually buying a full Amazon Prime subscription, whereas, in countries like Australia, Canada, France, India, Turkey, and Italy, you will need a full Amazon Prime subscription to use the Prime Video service. At the moment, the Prime Video service is available everywhere in the world, with the exception of Mainland China, Iran, North Korea, and Syria.
How to disable purchases on Amazon Prime Video
Amazon Prime Video allows you to share your account credentials with your family members, including minors, but it may so happen that the minors may inadvertently initiate a transaction on the app that can cause problems and money. To counter this, you can put in a purchase ban on minor accounts so that no matter what they do, no money transactions will be validated.
In this tutorial, we will show you how to disable purchases on Amazon Prime Video.
Step 1. Open the Prime Video website on your web browser.

Step 2. Click on the profile icon at the top right-hand side of the home page.

Step 3. From the drop-down menu, click on the 'Account and Settings' option.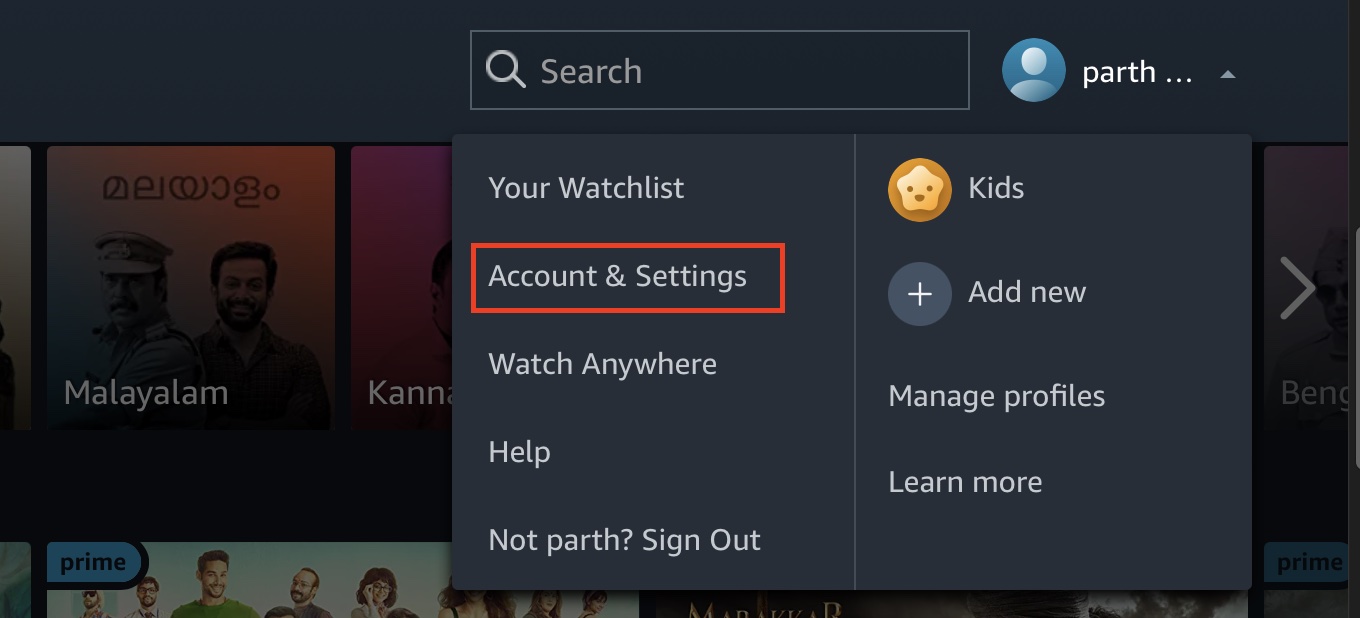 Step 4. Click on the Parental Controls tab from the profile settings page.

Step 5. Enter the Prime Video Pin that will enable you to make changes to the parental controls. If you have not set a pin, simply enter a pin of your choice and it will be saved.

Step 6. Next toggle ON the purchase restrictions option.

This will disable all purchases on the Prime account. Restrictions for Fire devices and Xbox 360 must be set on the device.
Want to try out Prime Video?
If you are looking forward to enjoying the content on Prime Video, you can opt for a monthly or an annual plan. If you are someone who wants to go for the monthly plan, you can buy it for $12.99 per month. If you prefer paying for the entire year, you can get the same for $119 per year.