The keyboard on the Mac has come a long way since its introduction with the first ever Mac device, and while some of the keys do differ with respect to it's windows counterpart, the functionality remains the same. Now, one of the questions that Mac users have had about their keyboards, is how to enter special symbols into your documents. Now, the keyboard bundled with the Mac is very spartan in appearance. Usually there is no numpad as well. However, the keys on the Mac keyboard are mapped to special symbols, and once you know how to do it, you will realise that the solution is simpler than the thought of the question.
For this tutorial, we will show you how to enter the 'Registered trademark' symbol using the standard Mac keyboard.
Step 1. Open the document where you want to enter the registered trademark symbol.
Step 2. Now, press the 'Option' key on the Mac keyboard.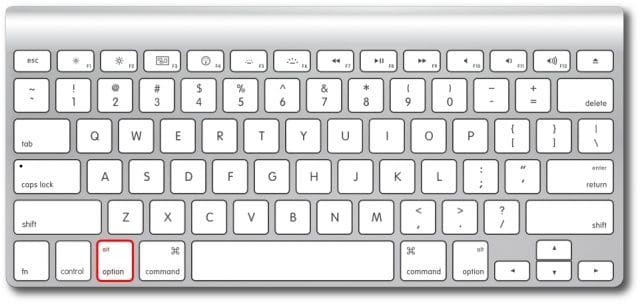 Step 3. Keeping the Option key pressed, press the 'R' key.
This will bring out the registered trademark symbol, and it will be inserted. We have found that this technique works in absolute any data entry field, including the google search bar. This means that no matter where you need the registered trademark symbol, you can enter it with ease, just like this ®.
Keep in mind that yo duo not need any special applications to enable this feature. So, if you see third party ads that claim to help you achieve this task, you can ignore them.