If you have an iPhone and a Mac, then the file transfer techniques are really simple. However, if you have a Mac or Macbook and use an Android smartphone, the process is not so straightforward. Usually, on any other laptop or computer, you can simply connect the Android smartphone using the USB cable, and you can instantly access the contents of the smartphone and even add content to into the smartphone from your PC. However, in order to do the same using a Mac, you need an application that has been designed by Google themselves, and this application is called – Android File Transfer.
The Android File transfer application acts as a conduit between the Mac and your android smartphone and allows you to connect the smartphone to your Mac, using the USB cable and then access or edit the contents using the app.
In this tutorial, we will show you how to install and get started with the Android File Transfer app.
Step 1. Open the web browser on your Mac/Macbook.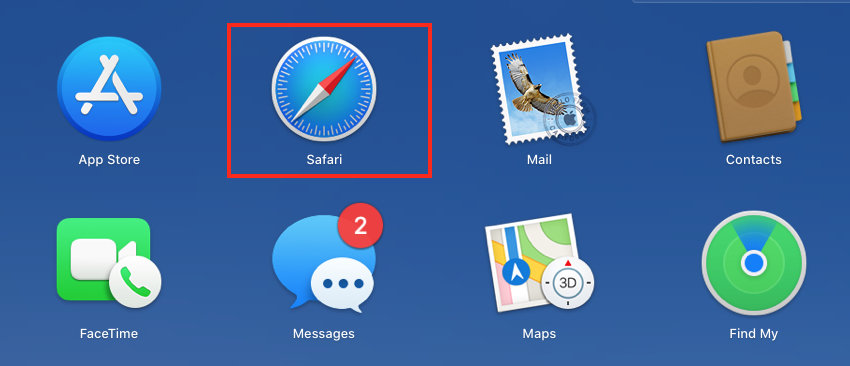 Step 2. In the URL bar, enter the following – https://www.android.com/filetransfer/

Step 3. You will see a single screen appear showcasing the Android File Transfer app.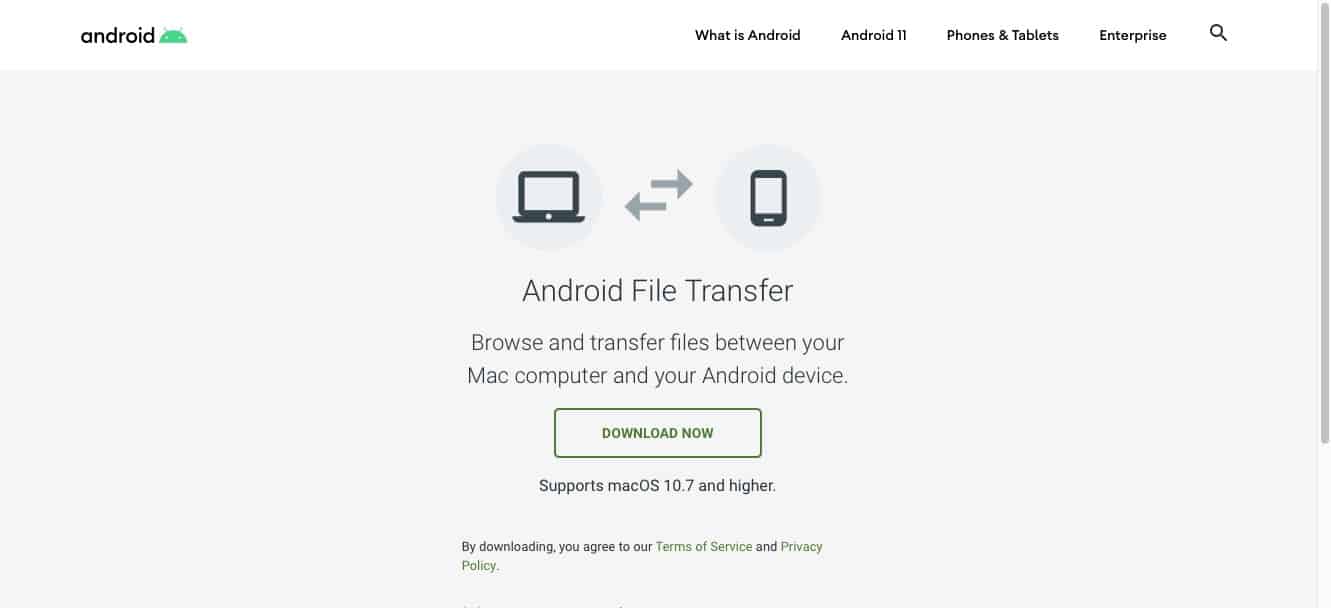 Step 4. Click on the 'Download Now' button to download the installer onto your Mac. Make sure that your Mac or MacBook is running MacOS version 10.7 or higher.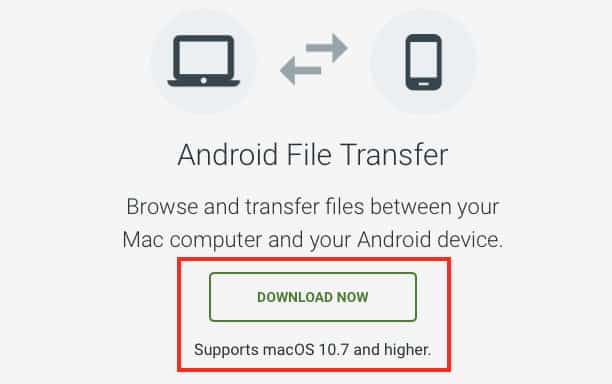 Step 5. Follow the instructions in the installer and in a few seconds, the application will be installed on your Mac or MacBook device.
Now, the first thing you will do after the installation is open up the Android File transfer app. Once the app opens up, connect your Android smartphone to the Mac or MacBook device, and in a few seconds you will see that the smartphone has been detected and you are now free to check the contents, add contents, remove contents, make new folders, delete content or even move content between folders on your Android smartphone.
Initially, the app was criticised for the high number of bugs and glitches, but Google have not ignored this app, and have been ironing out the wrinkles ever since. Please ensure that you use the proprietary app developed and distributed by Google. There are some third party apps available but we cannot guarantee or endorse their performance.