AutoCAD is a professional grade computer-aided design tool developed and distributed by AutoDesk. It is an industry-standard and is also considered to be one of the tools for the ages.
AutoCAD allows users of all experience levels to start-up in CAD and thanks to its versatile feature set, AutoCAD can be used successfully in the streams of architecture, product design, manufacturing, industrial design, 3D printing, graphic design, fashion design and many more.
One of the most asked questions about AutoCAD is its pricing. Professional-grade tools tend to cost a fortune, and as such can prove to be inaccessible to those who are on a tight budget.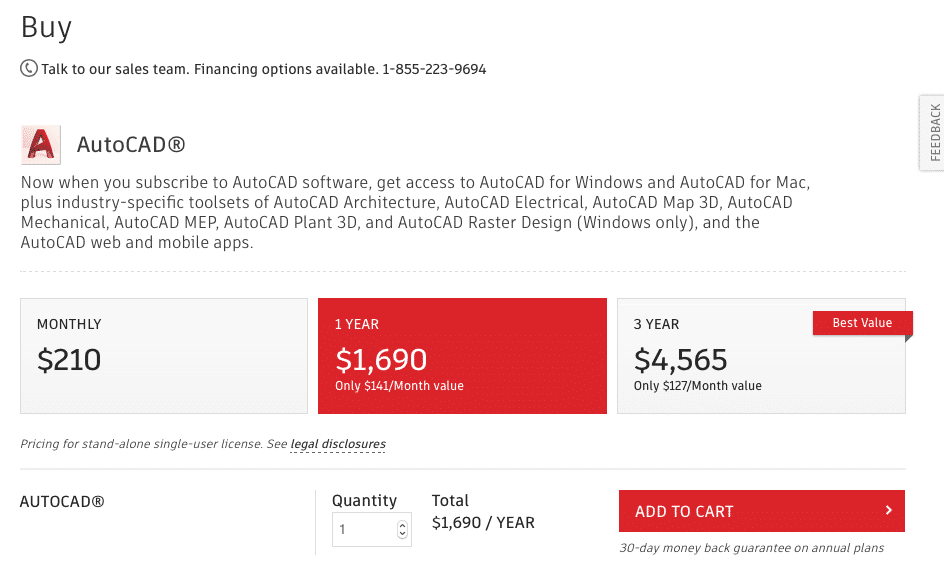 In this article, we will tell you about the different pricing plans available for the AutoCAD app.
Case 1. Get your Free Trial.
Like most software tools in the market, Autodesk offers users a 30-day free trial for the AutoCAD software with no pre-commitments. Just create an Autodesk account and you are set. Users will get access to all the features of AutoCAD for the 30 day period, and since there in no pre-commitment, the software will just lock you out after the trial is over. If you feel it is worth the investment, just subscribe to a plan and you can continue using the app as you were.
Case 2. Paid Plans.
If you have used AutoCAD before and know what it brings to your workflow, you can directly go for a paid plan. The plans available currently are as follows.
You can go for a monthly plan which will cost you $210/month.
You can opt for a one year plan which will cost you $1,690.
The final offering is a 3-year plan which will cost you $4,565.
Autodesk also offers a 30-day moneyback guarantee on annual plans, so that is something to consider.
Case 3. Student License.
Autodesk has been turning to the student base in order to start their own sort of design revolution, and the biggest weapon in their arsenal is the student license scheme.
If you are currently studying in a university, you can avail of a free one year license for the AutoCAD software. You will need to provide your University details for verification.
If you want to avail of the Student license, this is what you should do.
Step 1. Open the Web browser on your Desktop/Laptop.
Step 2. In the URL bar, type in www.autodesk.com/education/home.

Step 3. Sign in with your Autodesk Account.

Step 4. Click on the 'Free Software' tab on the home screen.

Step 5. Click on the AutoCAD button.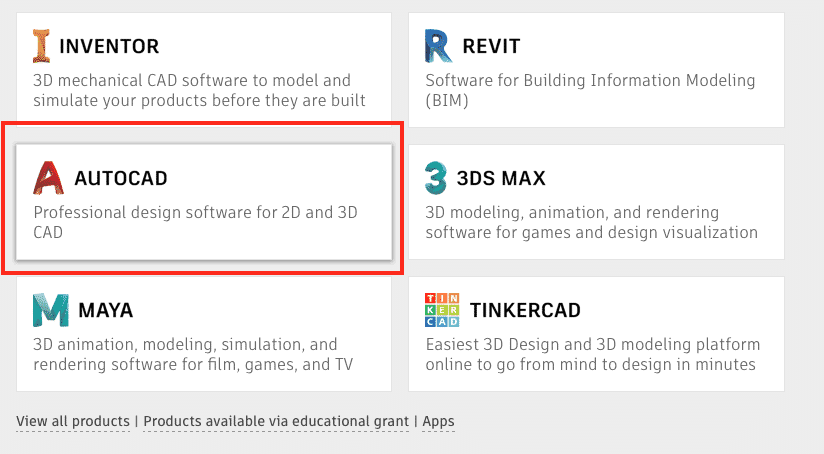 Step 6. Sign in once again, and then choose the version you want to install.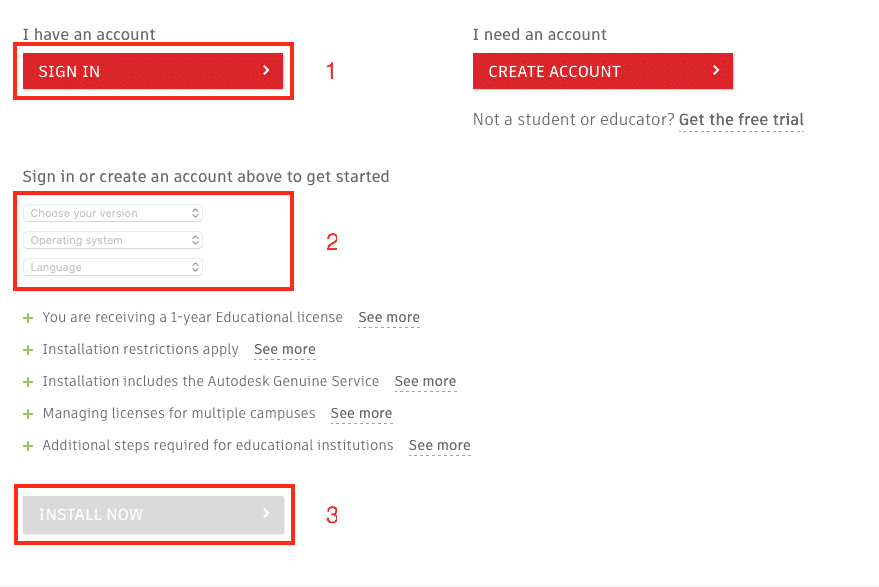 AutoCAD will now be installed on your system, with a one year license.
These are the various pricing options available for AutoCAD.