Through the years, Windows and Internet Explorer has been a partnership that only got stronger with time. However, the problem was that competitor browsers like Chrome and Safari also got better with time, and the delta was just too high for Internet Explorer to make up.
When Windows 10 was announced, there were rumors that Microsft was going to say goodbye to the famous Internet Explorer and bring in something a little more fresh and competitive.
The answer was Microsoft Edge. Edge came into the mix with a lot of features pre-installed in order to make it instantly relevant with the other browsers in the bracket.
When it came to speed, Microsoft Edge was visibly faster than Internet Explorer and fans began to think that maybe this was the solution that would put Microsoft back on the map.
In this article, we will summarise what exactly Microsoft Edge is equipped with that makes it better than Internet Explorer.
Cortana In-Built
Cortana is Microsoft's very own voice assistant and is considered to be right up there with the likes of Siri and Google Assistant. Having Cortana integrated into the Edge Browser makes it smarter and even opens up a slew of new possibilities.
Cortana seamlessly works with the user to offer customized information regarding the website that is being browsed. For example, if you are looking for a restaurant, and are browsing a restaurant-based website, Cortana will immediately filter out the hours, menu, and directions separately so that you don't waste time searching for these things yourself.
This was definitely lacking in Internet Explorer and si the first win for Edge in this in-house comparison.
Say hello to Reading Mode.
Microsoft Edge brings in Reading mode. For those of you who don't know about this, Reading Mode removes all links and graphics from a web page and only gives you the main story in an e-book kind of layout. This helps you absorb content without the irritation of ads and superfluous control buttons.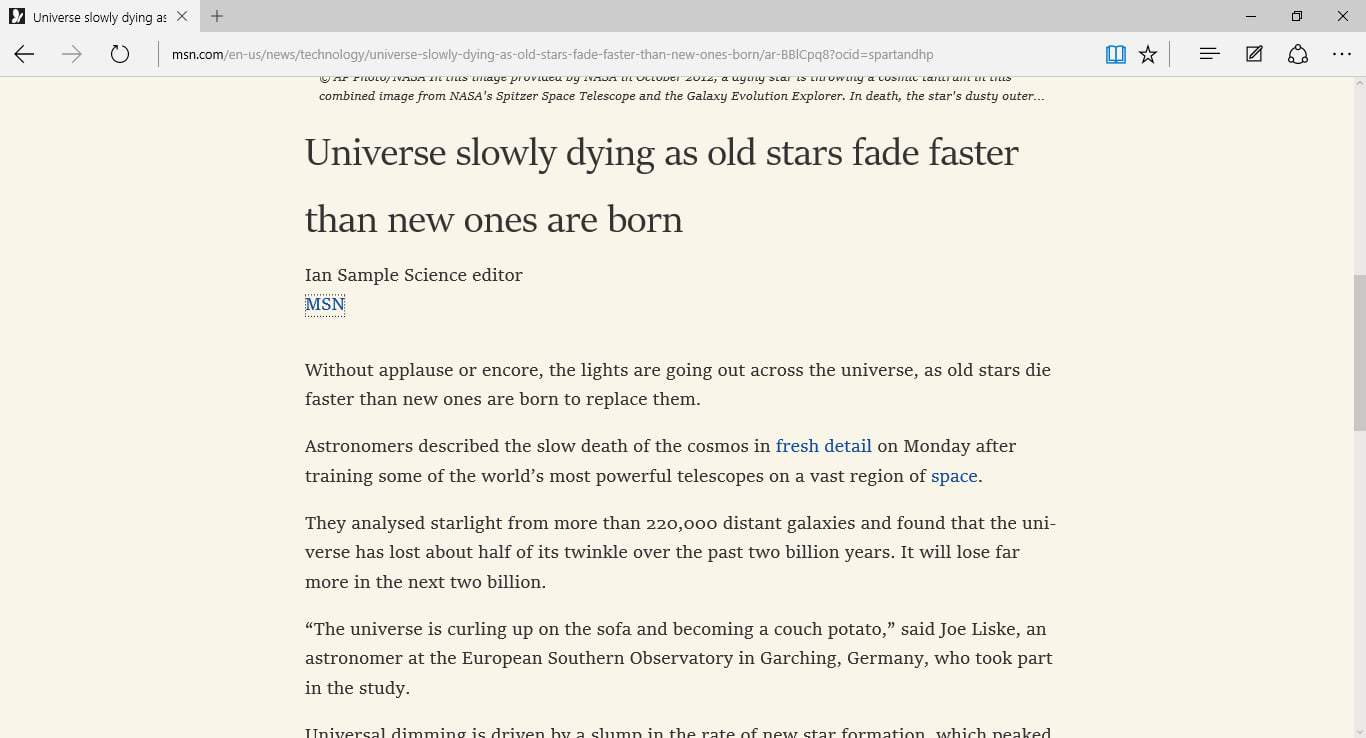 This feature was already there in Safari and Chrome, and the fact that Edge came with Reading Mode pre-installed gives it the second win against Internet Explorer.
Markup gets easy.
If you wanted to share a web page with your notes and thoughts on Internet Explorer, you had to
Screenshot the page
open the screenshot in Paint
markup and add text in Paint and then save it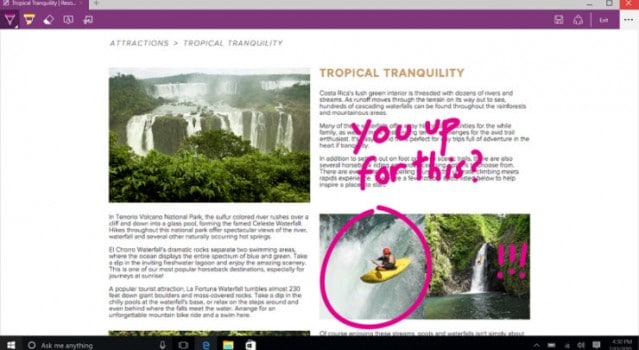 On Microsoft Edge, the markup feature is pre-built and there is no need to screenshot a web page to mark it up and share it.
Instant Sharing for the win
On Microsft Edge, there is a pre-built 'Share' button on the toolbar which helps you instantly share the webpage to all major and compatible social networking platforms.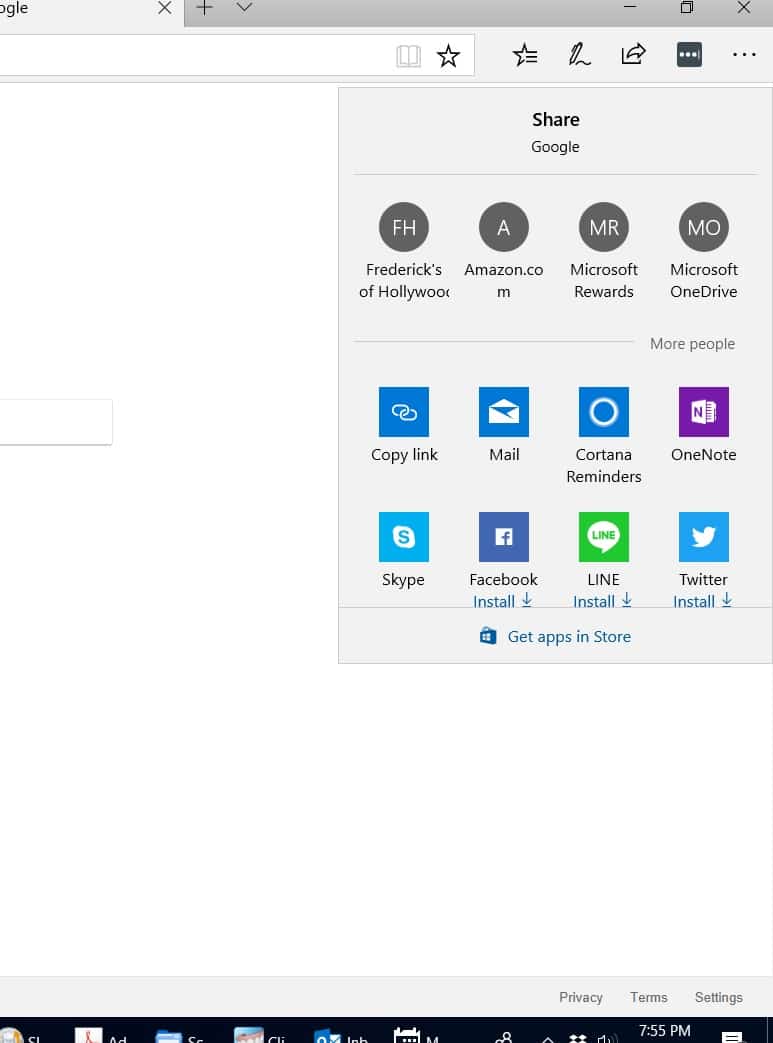 This makes it very easy to quickly share something interesting you saw on the web with your friends.
This feature was absent in Internet Explorer and that makes it Win number 4 for Edge.
Extension support delivers the KO 
Internet Explorer came with support for add-ins, but they were very limited and frankly of no real use. Microsoft has mentioned that in Edge, not only will the extension and add-in support improve, but you will be able to use Chrome extensions as well.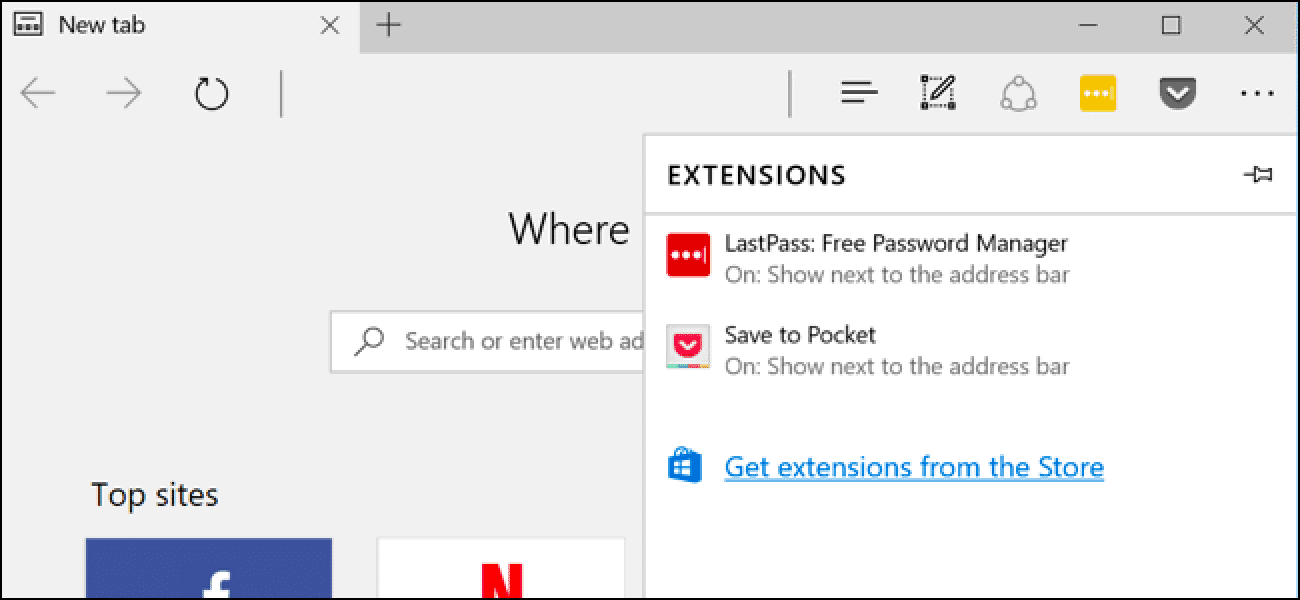 We all know how populated the Chrome web store is, and with the ability to use Chrome Extensions on the Edge browser, things will quickly change for Microsoft Edge.
All in all, Microsoft Edge is a guaranteed step up from Internet Explorer in the sense that it is not a new version of Internet Explorer, but rather a ground-up constructed browser with all the necessary features to keep it relevant in the market.