Projectors have come a long way from the bulky, dull devices of yesteryear. The most recent models are brighter, sharper, more discrete, and simpler to install than ever before. They also provide a visual size that is impossible to get on a TV without spending a lot. Considering all of this, the finest projectors are very coveted by home theatre enthusiasts seeking a truly cinematic experience at home.
Over the past year, we've seen models that are bright enough to use in a regular room, short-throw versions that take up very little space and have built-in sound bars, and image quality that is greater than ever with 4K and Dolby Vision capabilities. Even better, 4K HDR versions capable of projecting up to a 150-inch screen are now available for as low as $1,000. That's about the same price and more than twice the size of a good 65-inch TV, so a home theatre projector will give you something close to genuine movie theatre immersion.
However, there are many distinct kinds of projectors, ranging from ultra-short-throw to portable to long-throw. There are also many words to learn, like lens shift, LCD vs. DLP, laser vs. lamp lighting, and others. This article will help you understand everything so that you can buy the finest projector for your requirements while staying within your budget.
.
Number 1. LG CineBeam HU715Q
.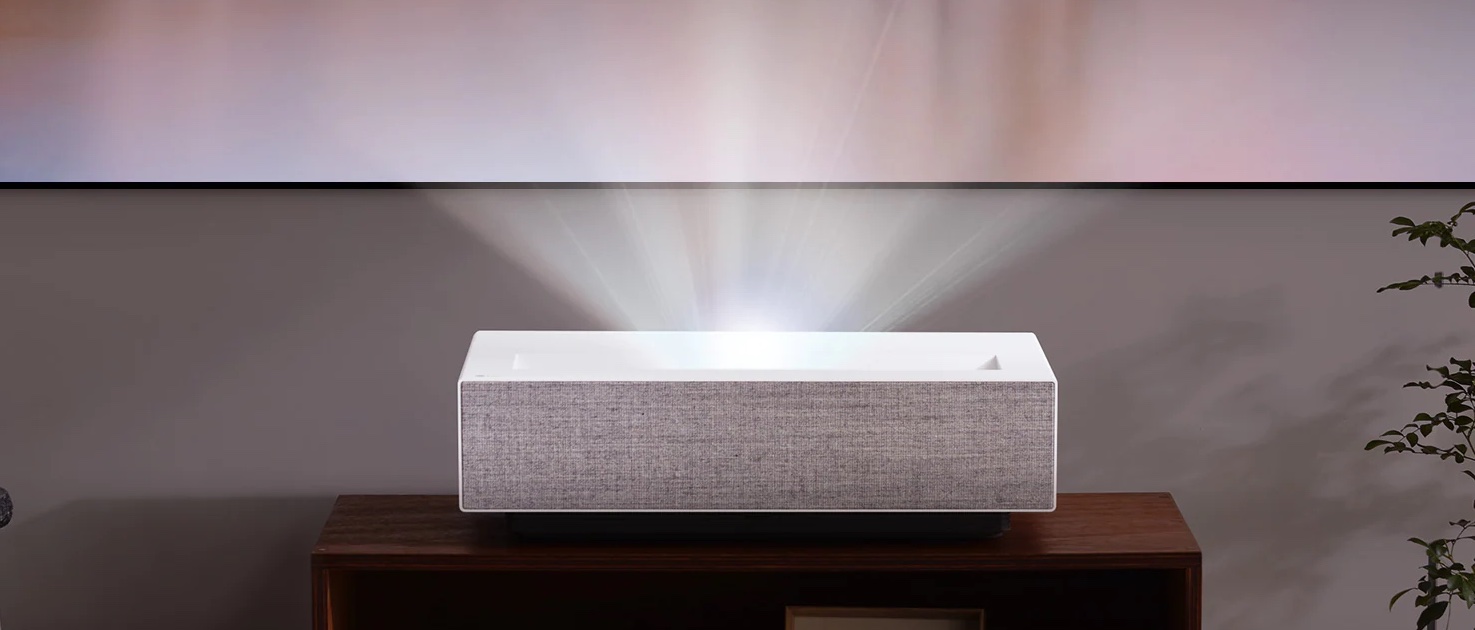 .
LG's design is appealing. Because of the image quality, technology on offer, and moderate $3,000 pricing, the HU715Q is the new king of ultra-short-throw (UST) projectors. It has a 20,000-30,000 hour laser light source that produces 2,500 ANSI lumens and accurate colours throughout 86 per cent of the DCI-P3 gamut, which is sufficient for most HDR material. In addition, it supports HDR10 and HLG, as well as frame-by-frame tone mapping.
Rival models have comparable characteristics, but the HU715Q outperforms them in terms of sound and technology. The 20-watt 2-way stereo speakers are excellent on their own, but you can add Bluetooth speakers from LG or practically any other brand to create surround sound. The highlight is LG's webOS smart TV features, which include Netflix, Disney+, Amazon Prime, and other applications, all with full 4K HDR support and surround sound, including eARC output for Dolby Atmos and lossless audio. It also supports HDMI 2.1 and, even better, full 4K (4,096 x 2,160) resolution rather than simply UHD.
.
Number 2. BenQ V7050i
.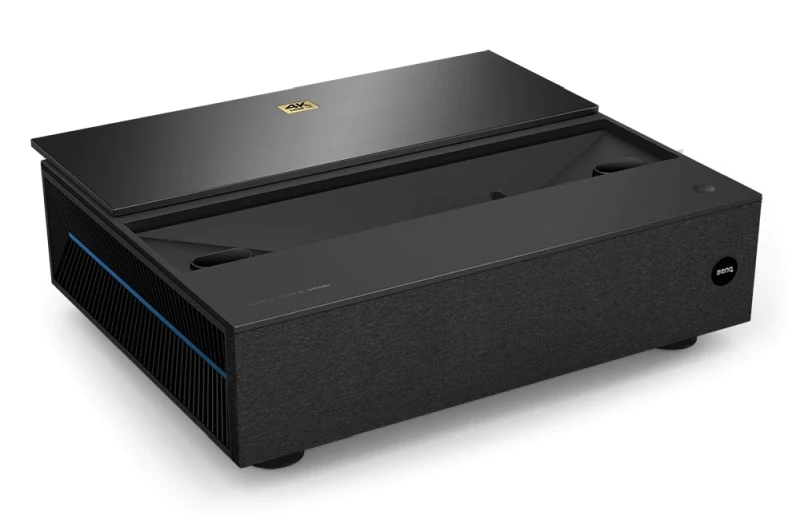 .
BenQ's first UST laser projector is expensive, costing $3,500, but it has some interesting features. It has a brilliant 2,500 ANSI lumen output and a complete 98 per cent DCI-P3 coverage for the best HDR experience you can get from a projector. You also receive a Filmmaker Mode, which allows you to view colours as the filmmakers intended. It is powered by Android TV, so you can access all of your favourite streaming services and applications, as well as apps, games, and other content. The disadvantage is the absence of good speakers since it only has twin 5-watt speakers with clear sound but limited bass.
.
Number 3. Epson EpiqVision Ultra LS300W
.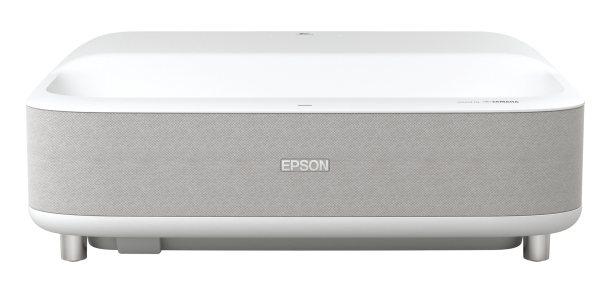 .
If you don't mind 1080p projection, Epson's EpiqVision Ultra LS300W is a highly appealing alternative due to its attractive design, fantastic sound, built-in Android TV, and extraordinary 3,600 ANSI lumen brightness. This enables a broad colour spectrum with no rainbow effect, superb connection, and fantastic sound without the requirement for a soundbar or surround sound system. Best of all, it's just $2,000, making it one of the most affordable short-throw projectors on the market.
.
Number 4. Samsung Premium LSP9T
.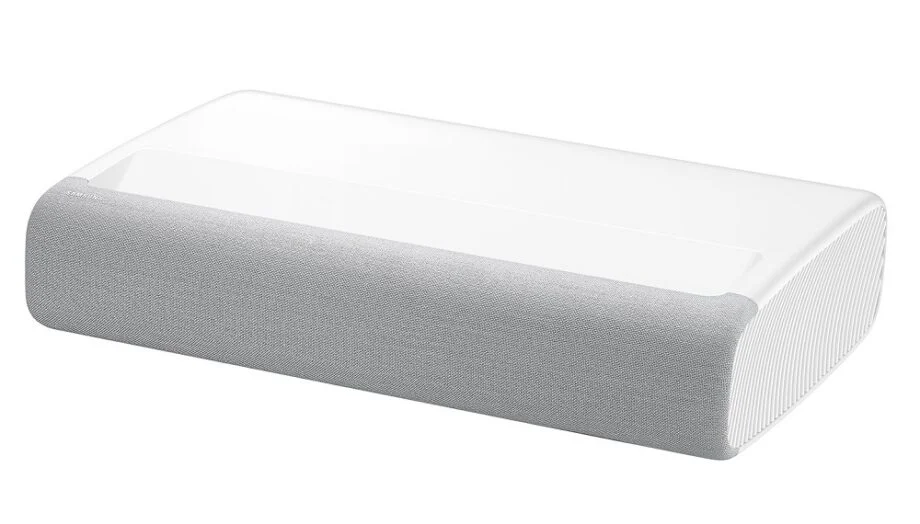 .
The ultra-short-throw projector industry is so popular that Samsung decided to re-enter it with two models as part of its Lifestyle TV line. The premium variant, the $5,500 LSP9T, comes with some premium specifications. It spans 106 per cent of the whole Rec.2020 colour spectrum (147 per cent of DCI-P3) with individual red, green, and blue lasers – something we've seldom if ever, seen on any TV or even pro monitor.
It has a 2,800-lumen output and a 1,500:1 ANSI contrast ratio. Because it employs TI's higher-resolution 0.66-inch DLP chip (with pixel shifting), you get as close to real 4K as you can without purchasing a native 4K projector. Finally, the LSP9T is the market's first projector certified for HDR10+ – Samsung's equivalent to Dolby Vision. In addition, the LSP9T provides 40 watts of audio using Samsung's Acoustic Beam technology, as well as Samsung's highly-regarded Tizen-powered Smart TV platform.
.
Number 5. Hisense L9G
.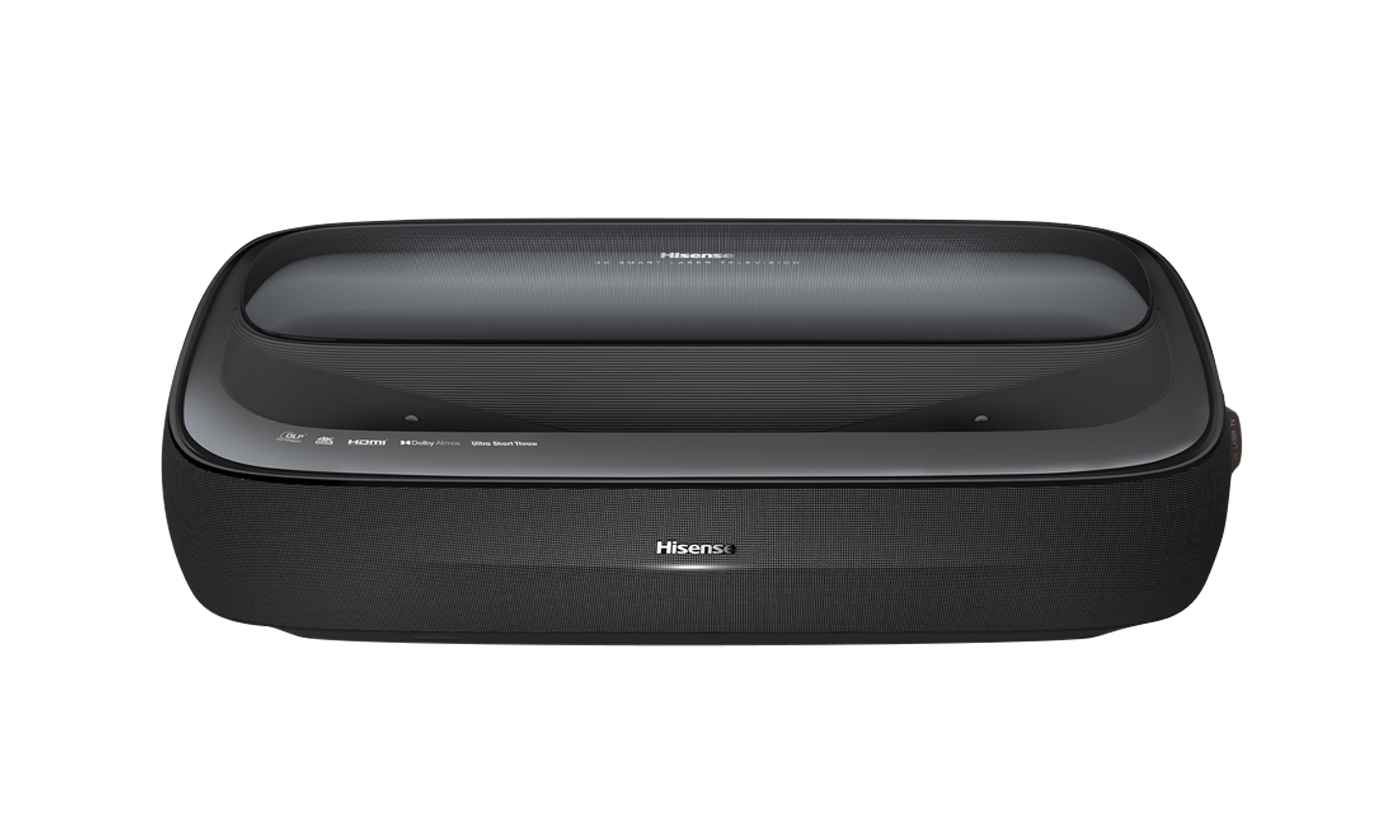 .
Hisense's new $4,300 flagship UST employs a multicoloured laser to produce great brightness (3,000 ANSI lumens) and an astounding 107 per cent BT.2020 HDR coverage, outperforming even Samsung's powerful LSP9T. It comes with a strong 40W Dolby Atmos sound system and an Android TV with Google Assistant and Alexa integrated in. Best of all, that price includes a 100-inch ALR Daylight screen, or you can upgrade to a 120-inch ALR movie screen for an additional $500.